Last last weekend I headed out to Abbotsford with a bunch of other food bloggers to check out the Fraser Valley Food Show. Just like last year there were lots of samples and things to look at. FVFS is a lot less busy then Eat Vancouver so you get many more opportunities to chat with the vendors and learn about their products.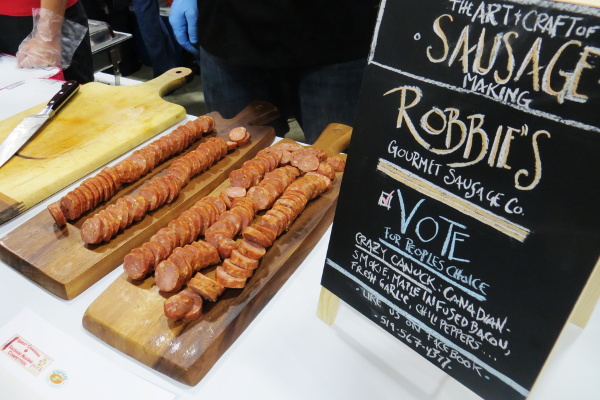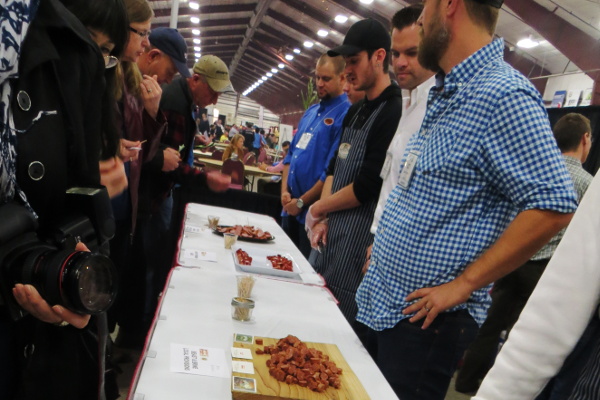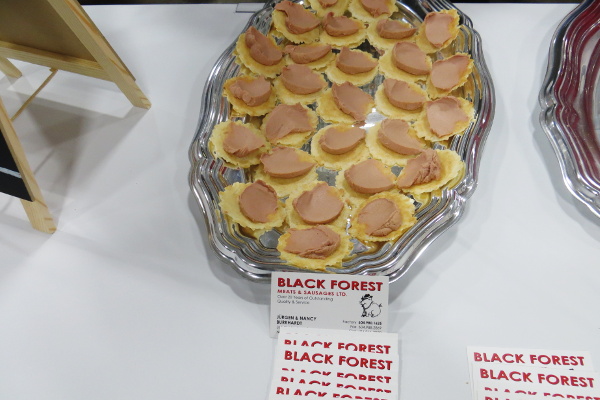 Again they had a sausage competition where you could try about 15 different types of sausages for $2 and then vote for your favourite. I liked the crunchy chewy sausage sticks from Dressed To Grill the most. The silky smooth smoked liver pâté was also really nice.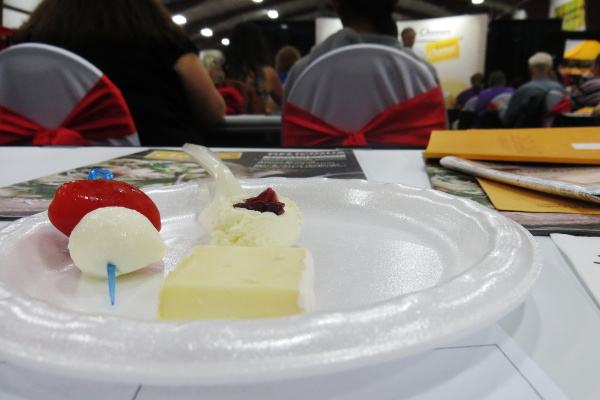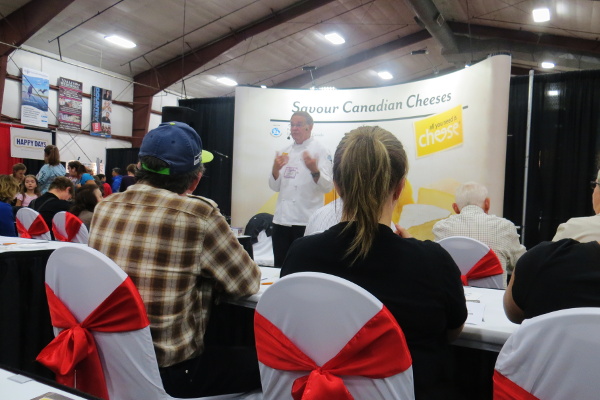 I also attended TWO cheese tasting sessions with Reg from The Dairy Farmers of Canada. Thirteen types of cheese, OH YEAH. I loved the spoonfuls of mascarpone with honey and cranberry.
I haven't eaten any sugar in one month (!!) in an attempt to stabilize my blood sugar and break my addiction to candy. Anyway because of this I was kind of limited to what samples I could try. I did manage to find some awesome balsamic salad dressing that didn't have sugar, and some unsweetened almond milk for Scott to use in his coffee (he's off sugar as well). And a bunch of gluten free crackers for Lesley. So… a successful day!
PS I'm off to the Food Bloggers of Canada annual conference this weekend. A whole weekend of learning how to be a better blogger, I can't wait! All food is provided… so it's going to be a cheat weekend…. can't lie, I'm pumped.