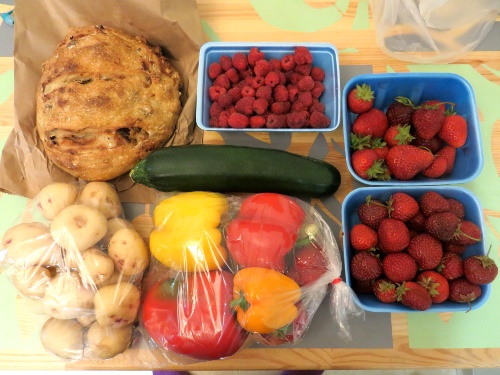 Rosemarie and I went to the Trout Lake farmers market this Saturday and picked up some bread, raspberries, local strawberries, peppers, new potatoes, and a zucchini. The stuff wasn't exactly cheap or anything but I make myself feel better by reminding myself that the produce is FRESH FRESH FRESH and we're supporting local businesses instead of THE MAN.
Anyone who knows about me working for Shouldice for three years knows how I feel about local strawbs. I can't get enough!!!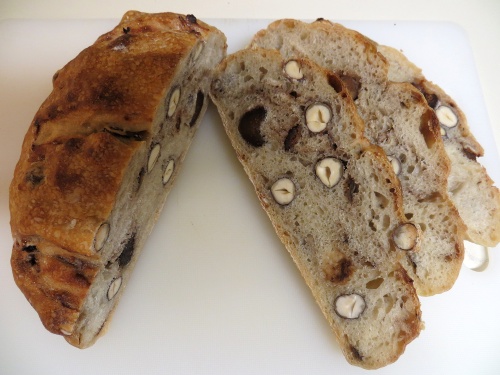 The bread was hazelnut and fig bread. OOO how fancy. I wasn't that impressed with it plain at first though because the hazelnuts are WHOLE and crunchy and weird. But later I topped slices of bread with some deli turkey and some mozzarella and broiled them, and that was REALLY yum. The figs are delicious. Figs are becoming one of my new favourite food things.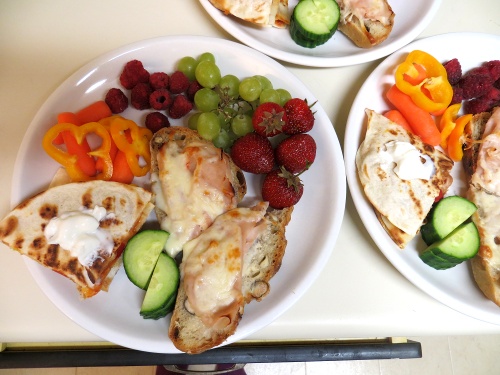 Dinner plate of market foods and leftovers. A mini-quesadilla with peppers, salsa and cheese, hazelnut and fig bread with turkey and mozzarella, plus fruit and veg. I was pretending I was on Masterchef and tried to make each plate look the same, haha.