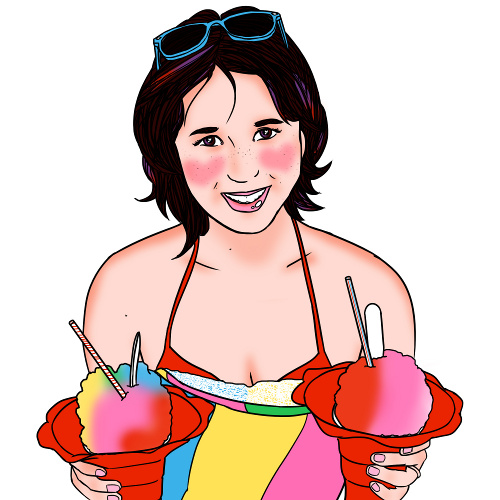 LIFE MOTTOS
everything can be an adventure
everything is better with cheese
THINGS I LIKE
I'm from Ottawa, Canada. I got a degree in Neuroscience in Halifax, Canada, then spent 3 years travelling through SE Asia, China, and Australia. I met and married my husband Scott in Melbourne, Australia. We moved to Vancouver, Canada so I could study Nuclear Medicine and stayed for nearly 6 years. Then, after Scott was made redundant, we sold everything we owned and roadtripped around the US, walked across Spain (part 1, part 2), ate our way across Europe, and relaxed in Thailand for a few months on our way back to Australia. We have just recently re-settled in Melbourne, where you should be able to find us for the foreseeable future.
I'm a bit lost without skeleton, but lately I've been filling my time with cooking, weightlifting, and crafts. And a lot of Netflix. I think I do need to find something else adrenaline-charged eventually though.
What you'll find here: restaurant reviews, recipes, crafts, travel, and more! (A bit of everything really.)
P.S. Thank you to Sara M. Lyons for the awesome portrait! Check her out.