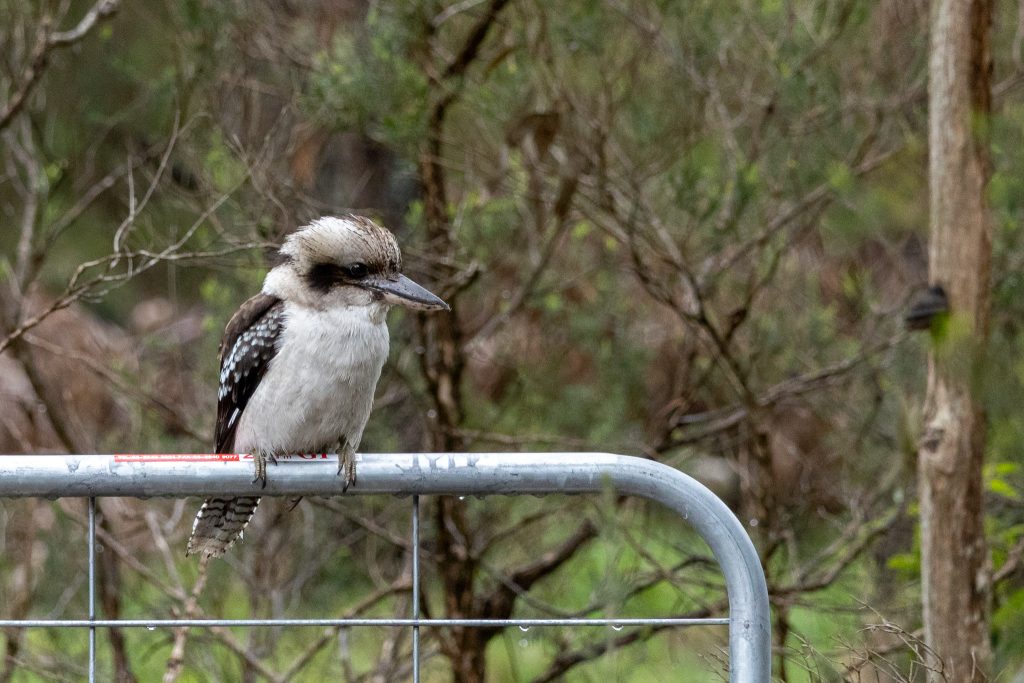 I was finally able to make it out to one of the Birdlife photography group outings! They get together once a month and it always seemed to be on a day that I couldn't go. But this time I could. We went to Lysterfield Lake. I was a bit scared to go, but there were plenty of friendly people, and at least there is an activity… so you don't have to talk the whole time. It wasn't the best conditions for birds or photography so I didn't get any great pictures but it's still nice to get out and get some birdwatching practice.
Scott got me tickets to Cirque du Soleil Crystal for Christmas last year and it was finally time to go! We liked it, it was neat to see the new stuff they could do with the added ice element… like big long swooping things while hanging from ropes and stuff. And Scott liked the hockey boys doing jumps and flips. I thought the actual circus stuff wasn't near as precise as a normal Cirque show though. The story was pretty weird too.
We had galettes beforehand at Roule Galette. Scott had beef bourguignon, and I had a potato-y one and a mulled wine. Lovely.
My friend Bis's birthday dinner wish was for us to go out and everyone had to pick a dish to share. It was great. This was half the food.. I should have waited until everything arrived to take a picture but at that point I was too busy stuffing my face. I picked a soft tofu dish.
Melbourne was playing Hawthorn so we sent a message to Shaun to see if he wanted to go to the game together (he goes for Hawthorn). He said sure, meet us at this park at this time. We arrive at the park and there are like 20 children there and many adults. Turns out it was Shaun's son Finn's birthday party and everyone was going to the game together!! Cupcakes were a nice surprise!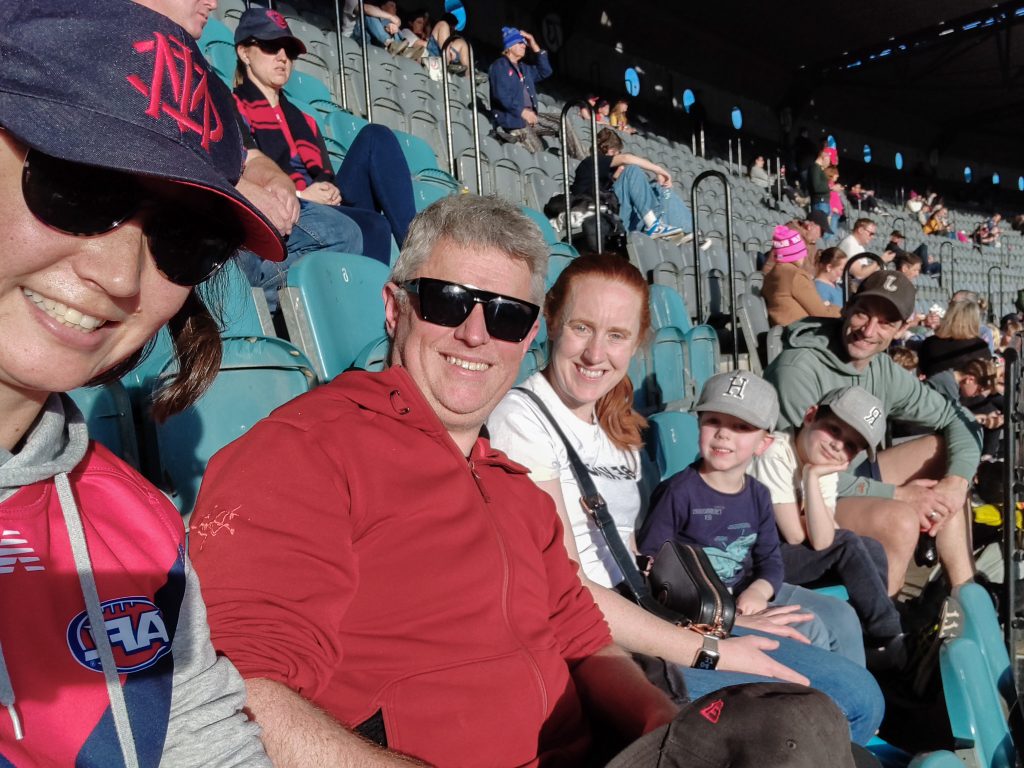 So we ended up watching the game with Donna's family too. A fun day. And Melbourne won.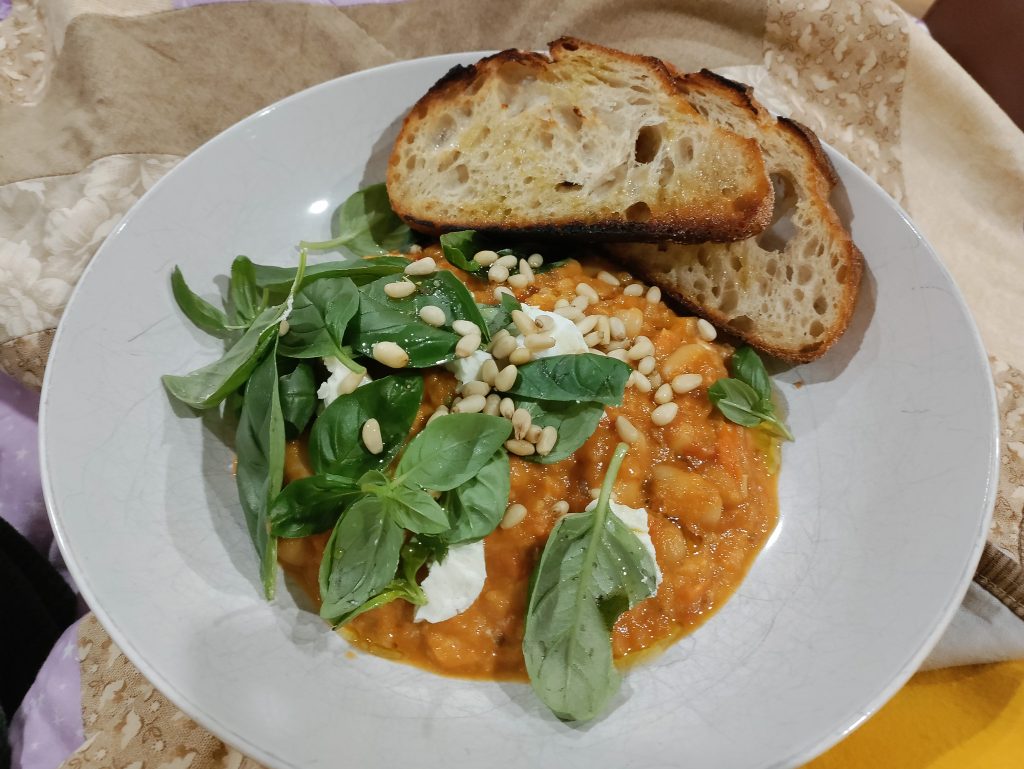 I saw this meal on an Instagram reel. It was delicious!
Bendigo Woollen Mills sock yarn socks are done! I'm quite pleased with them. Socks are a great travel project because they're so compact.
I learned how to do two-colour knitting by making a vaguely Melbourne-themed hat. I tried making a pom pom for it but I tied it wrong and it exploded everywhere. I didn't really like how it looked anyway. I would like to get a navy faux fur pom pom but haven't found where to buy that yet.
My next project was to finish up a kids jumper that Vicky started about ten years ago for Beau. He's about six feet tall now but luckily there are two other small kids that it can fit now. It was a fun challenge for me to figure out where she was up to in the pattern and finish it up.
Unpictured stuff:
I went to a nuc med day conference down on the peninsula with a couple coworkers. We saw a guy with a motorized golf bag!!
Used the movie tickets I won from getting a written compliment at work to see the Barbie movie. I liked the movie but I was annoyed that most of the punchlines had been spoiled already on the internet/TV/radio/literally everywhere.
My weightlifting friend came back from Canberra/USA and it has been so nice having her at training again. We even got the old Phoenix ladies out for dinner one night too, which was lovely.
We've been playing pickleball pretty much every Sunday. Scott and I did a lot of practice together to prepare for an upcoming tournament.
I actually got called in to work on the weekend. Quite rare. It was a tricky case too. Thankfully my boss is very nice and volunteered to come in with me and press the buttons on the computer for me so I didn't have to get gowned and ungowned a bazillion times.
Apparently we went out for dinner for a #SMAJ event but we didn't take any pictures and I can't remember what it was.
Japanese brunch. Trivia. Knitting club. Weightlifting training.