Last month we decided to take advantage of Scott not working with a budget-friendly trip to the Mallee. We left on Sunday afternoon after pickleball and drove north to Swan Hill.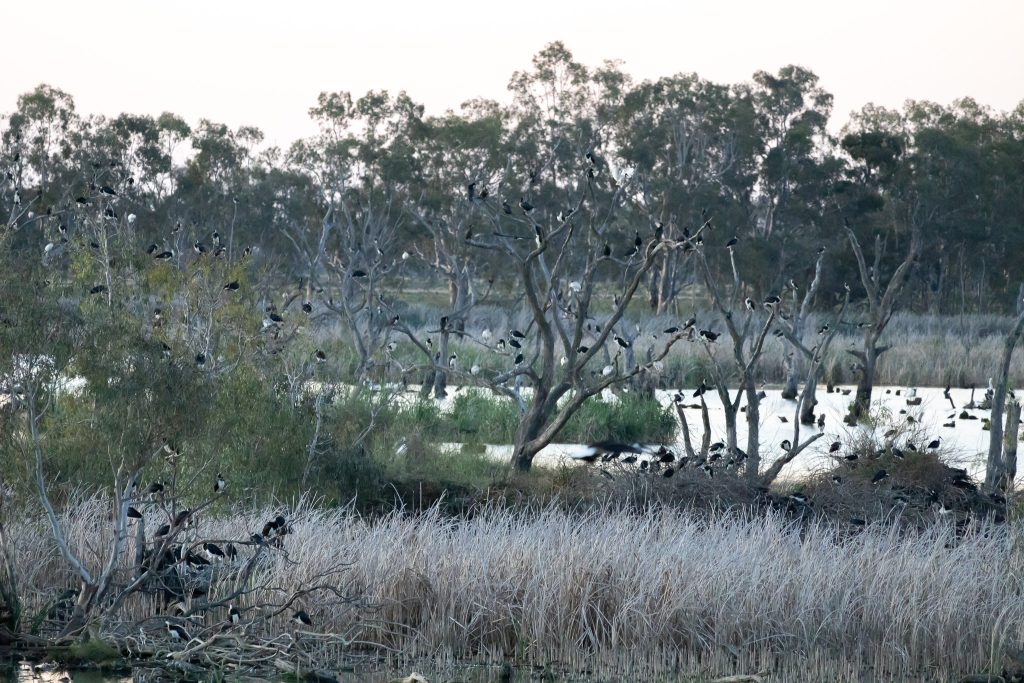 We stopped at an Ibis Rookery along the way. It had an excellent bird hide. We saw a lot of ibis and cormorants. Like.. A LOT. There were also a lot of mosquitos so we didn't stay too long.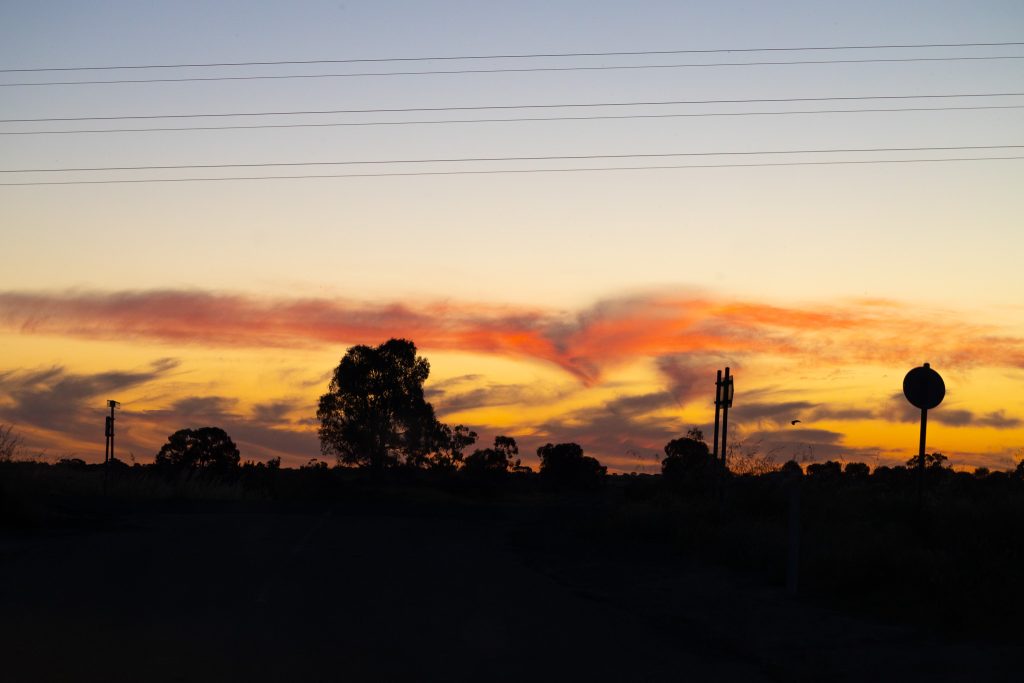 A cool sunset. I thought it kind of looked like a bird as well.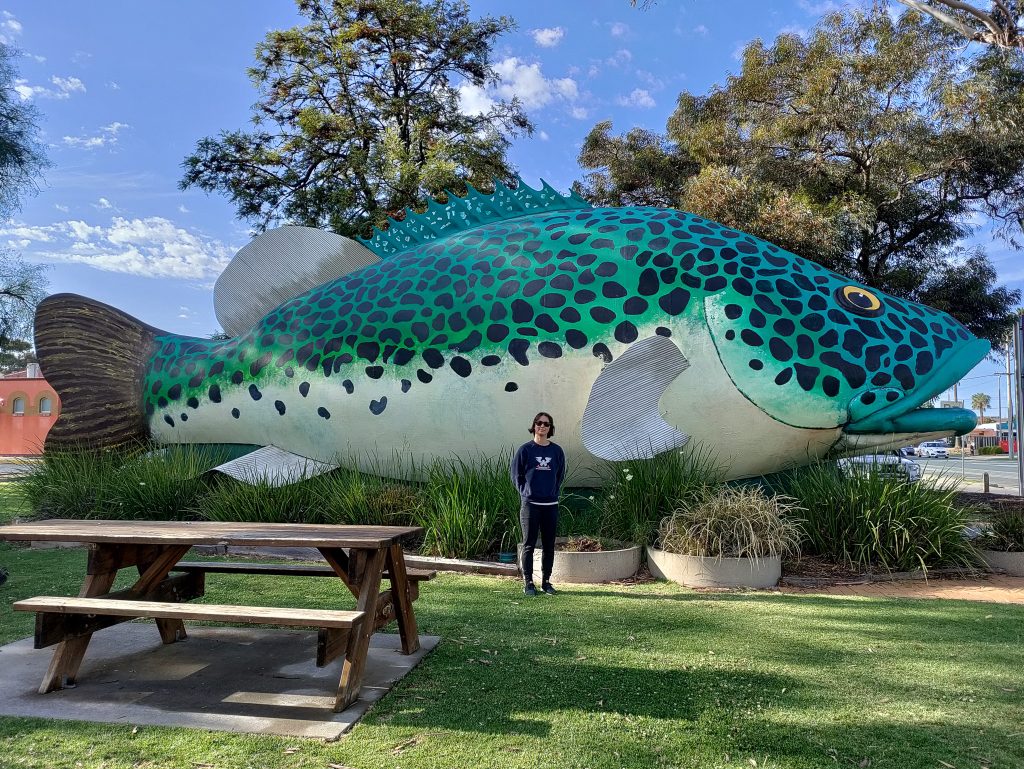 Big Cod in Swan Hill.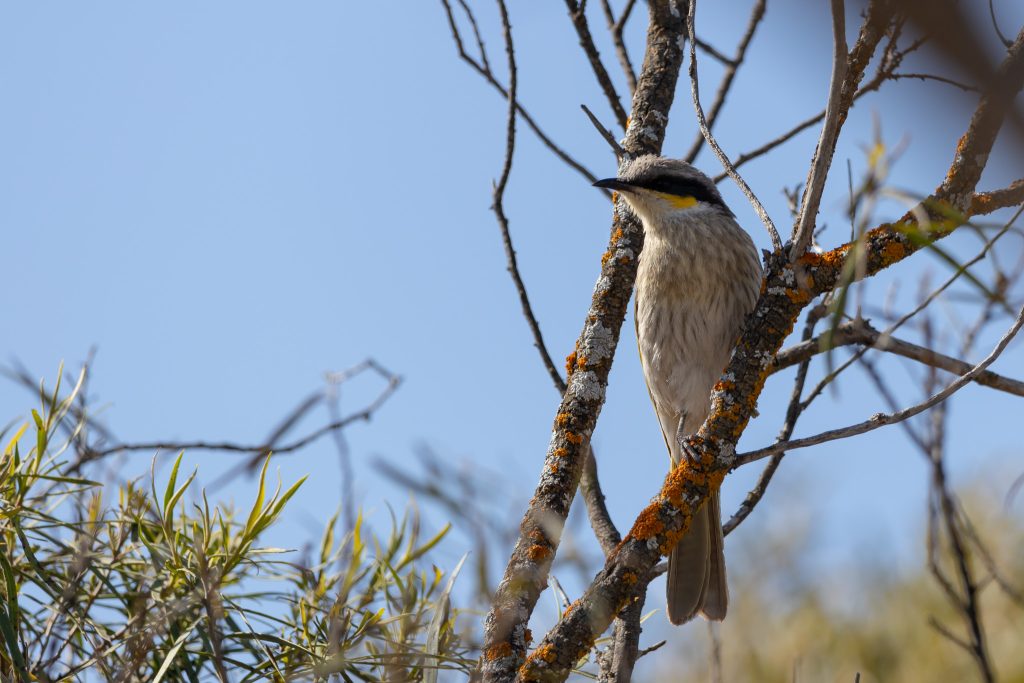 The next morning we got tradie bacon and egg rolls for breakfast and then drove to Goschen, which is just a little bushland reserve recommended to me by one of the Birdlife photographers. We saw a couple new birds: White-browed Woodswallow, and White-winged Triller. And a lot of flies.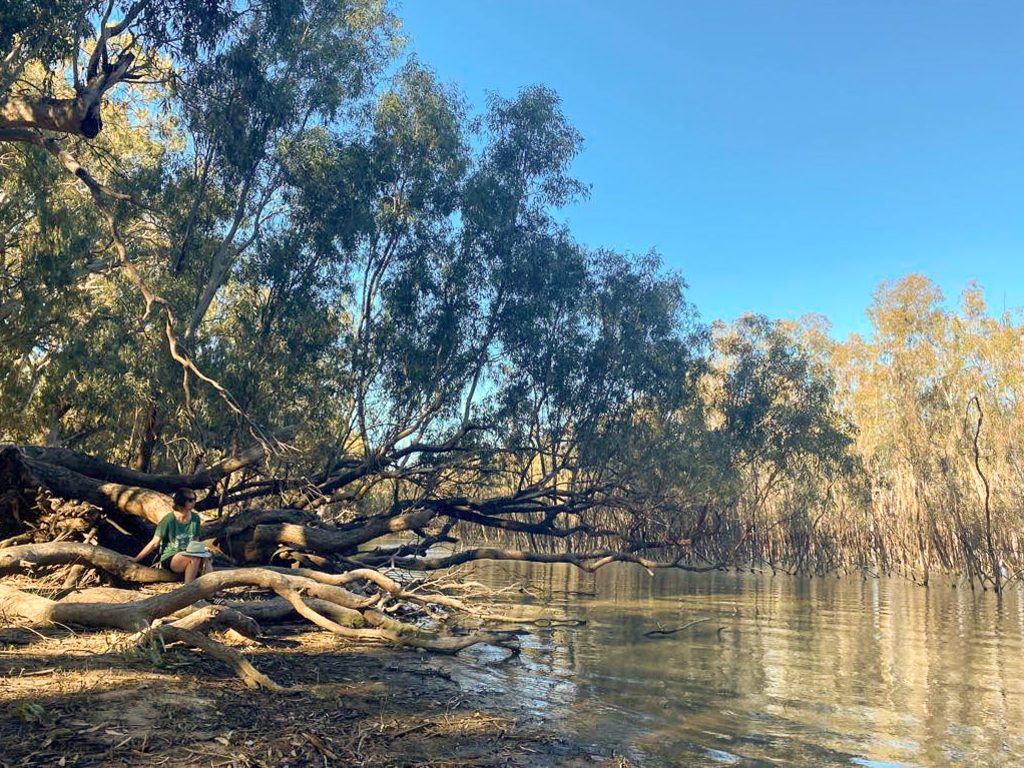 Then we continued on to Hattah-Kulkyne National Park, which is near Mildura, where we camped for three nights. It is a nice park, desert-y, but with water. It was pretty quiet, with tons of birds and reptiles. And wild goats!
Our campsite was right on Lake Mournpall, which had a lot of jumping fish in it, which entertained us in the evening. We also spent a lot of time walking, birdwatching, reading and knitting.
My DIY Detachable Lego Fly Deterrer actually worked pretty well, except for when I accidentally swatted a brick into my nose. Did I look stupid? Yes. But did it work? Yes.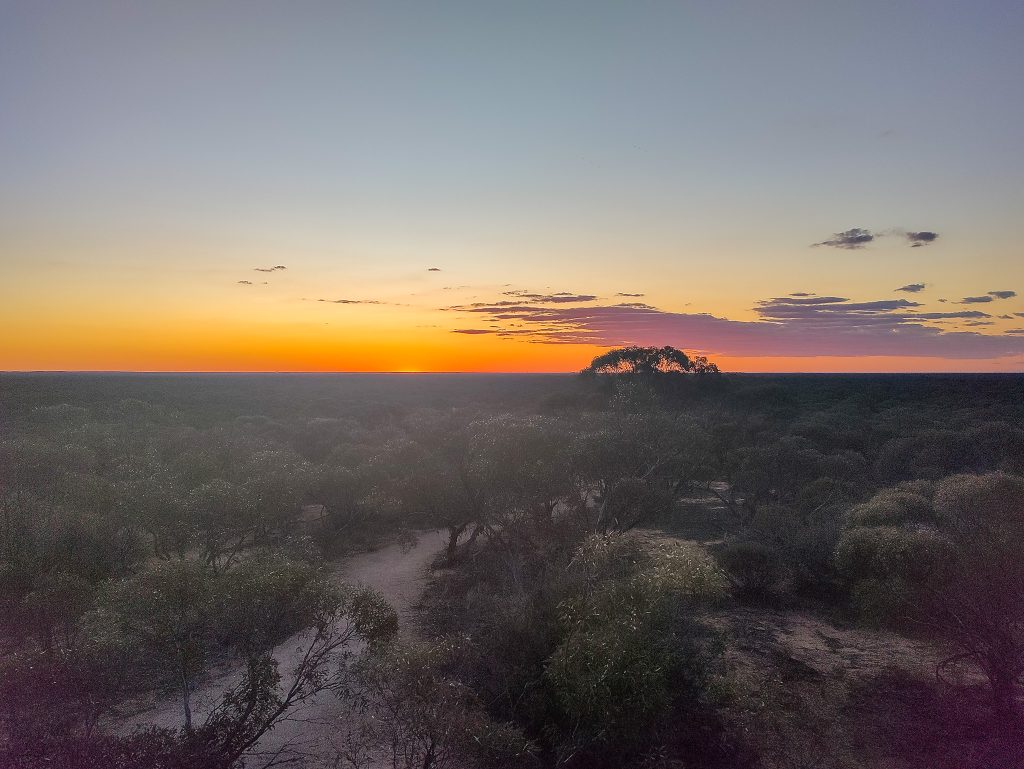 Warepil Lookout Mallee sunset. Very flat land.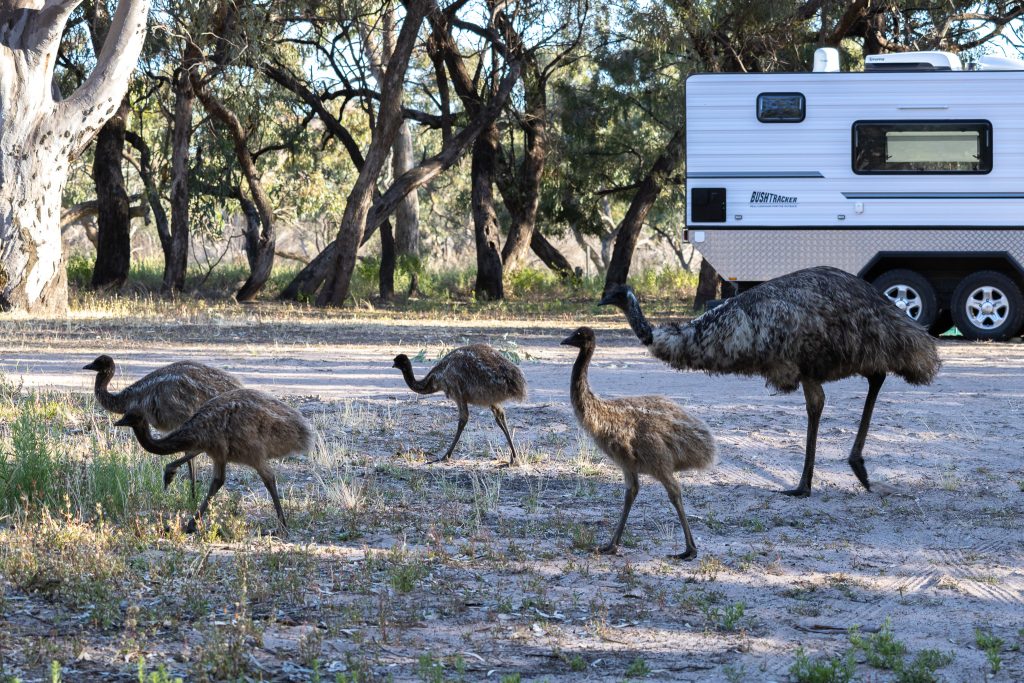 A visiting family.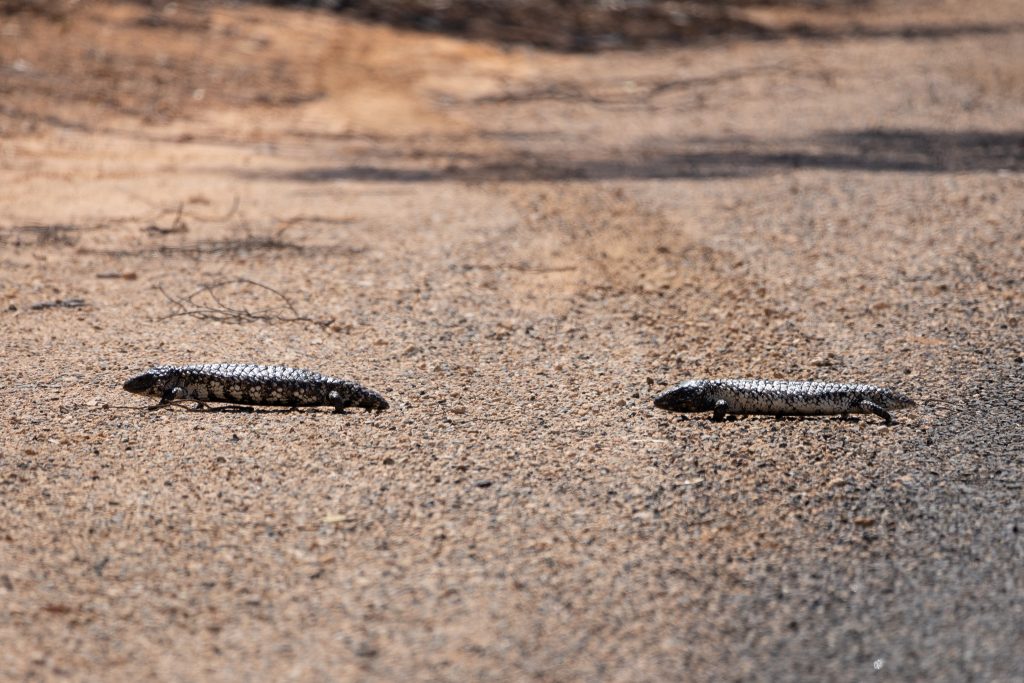 I think these are called Shingleback Lizards. I called them Road Sausages. Or Turd Lizards. They are so stumpy!!
There was a little scenic nature circuit that you could drive around. We saw this cool Lace Monitor and lots of birds.
One day we did the slightly longer Lake Loop walk, which started off pretty fun because it's a little bit free-form as long as you find the next sign post.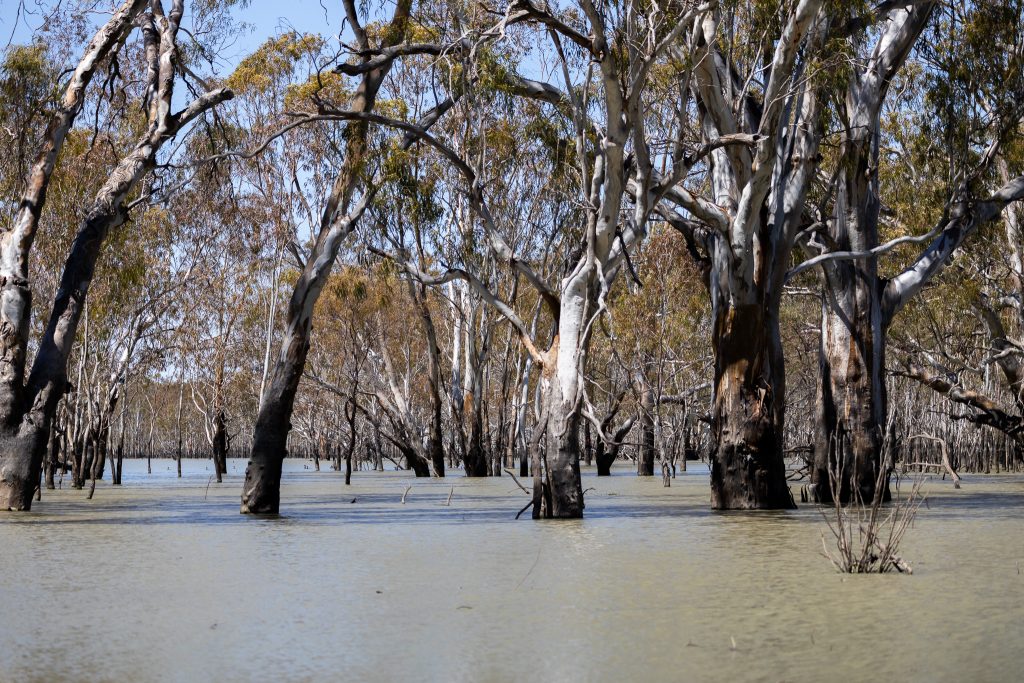 But I got pretty tired by the end because parts of it were a bit flooded and it was hard to find the next post. And the last hour or so was walking through all this stupid loose branches filled with burrs, on top of sand.
We drove out to the Hattah Outback Roadhouse for ice cream and a shower after that. I couldn't believe the showers were free! It was very needed and appreciated.
The astro conditions were perfect so we saw some pretty good night sky. Unfortunately the aurora alarm didn't go off while we were there… we were planning on driving back to the lookout platform if it did. Not sure we'd be able to see anything since we were quite far north anyway though? But there certainly wasn't any light pollution.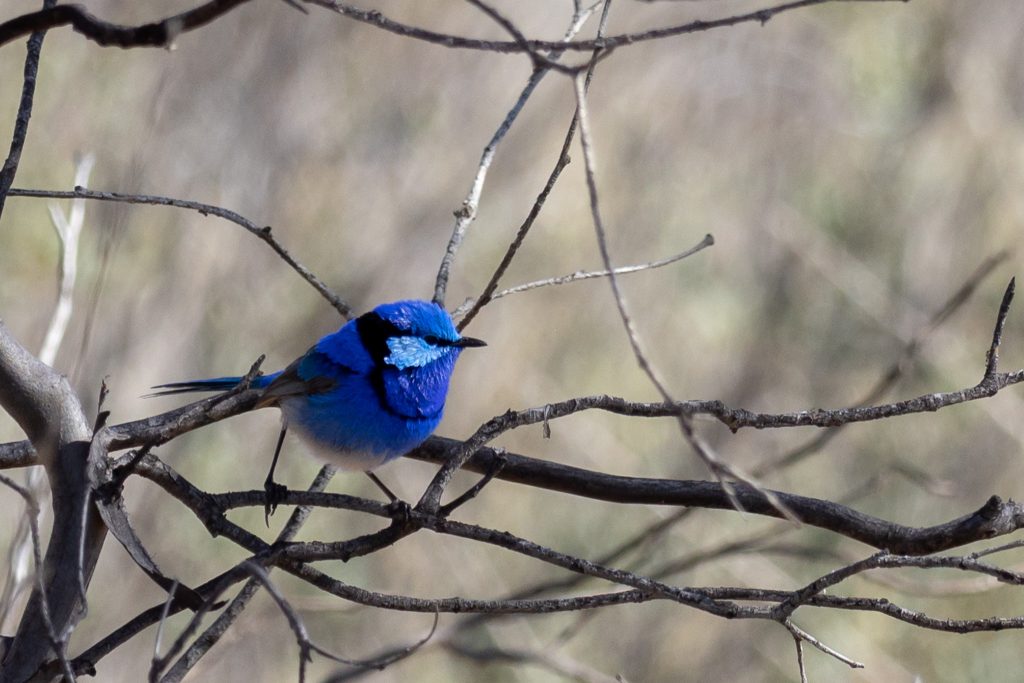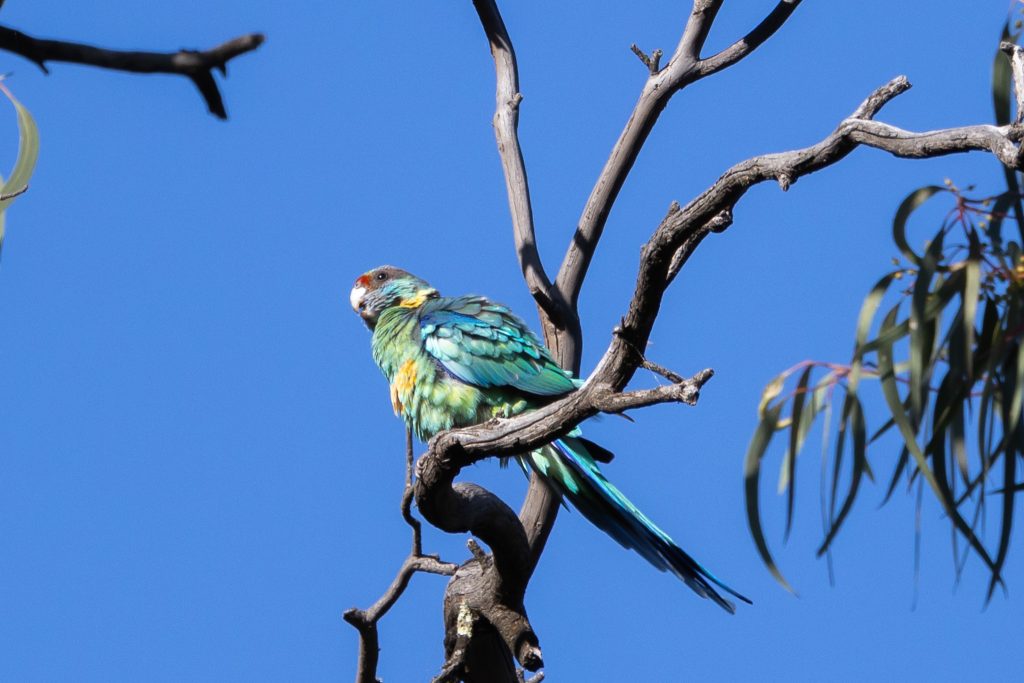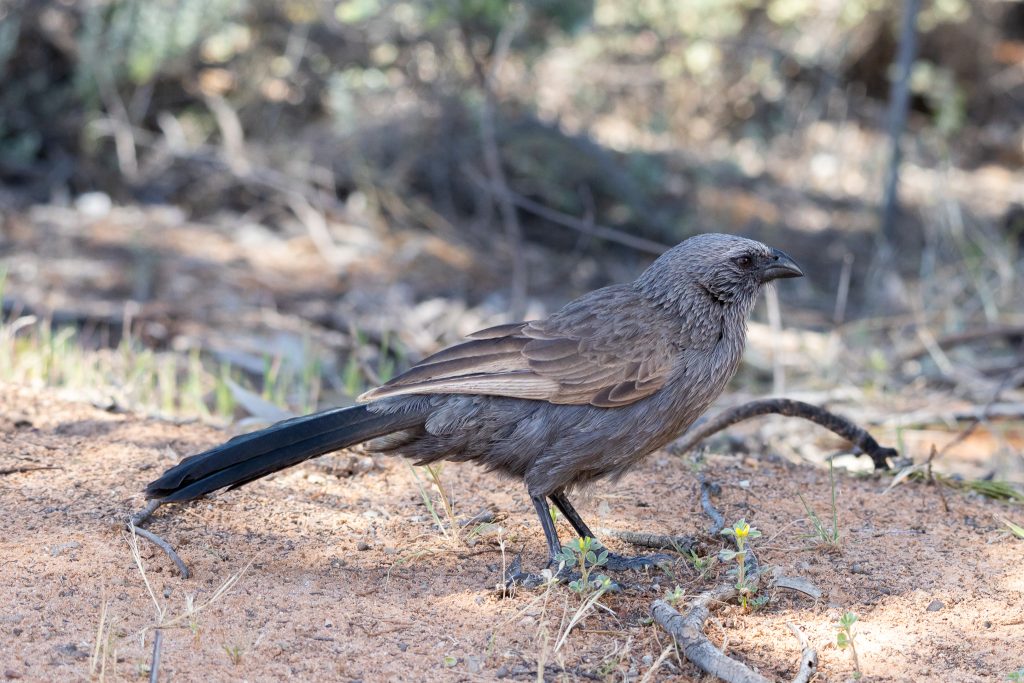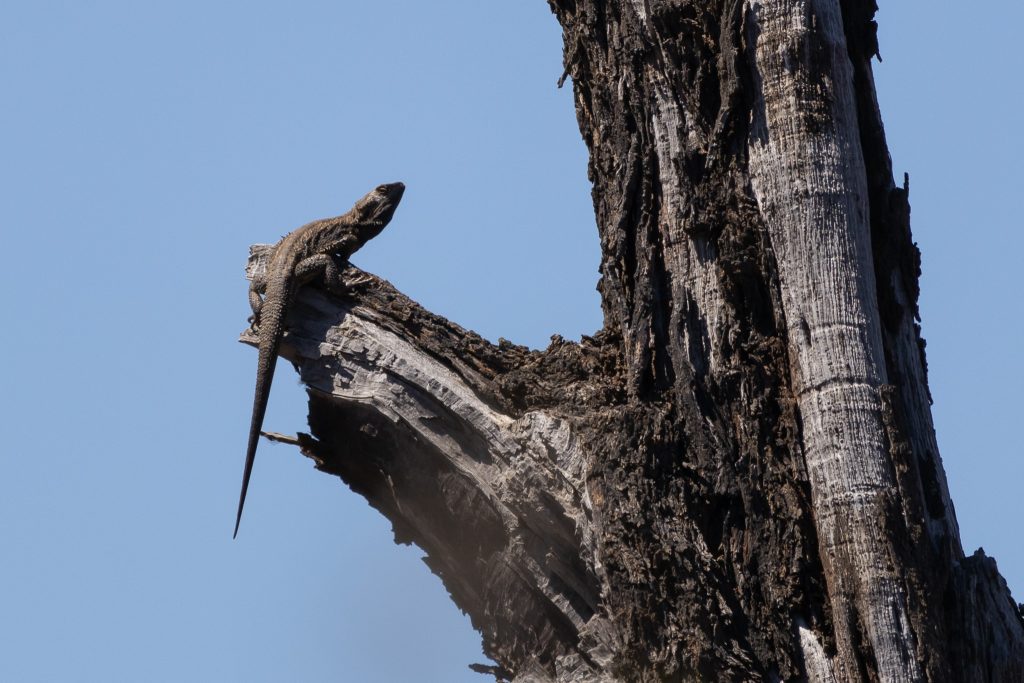 The weather was absolutely beautiful for our whole trip until the last day. We managed to pack up camp before the weather turned, but it was a long dreary drive back to Melbourne.
We broke up the drive by stopping lots of times.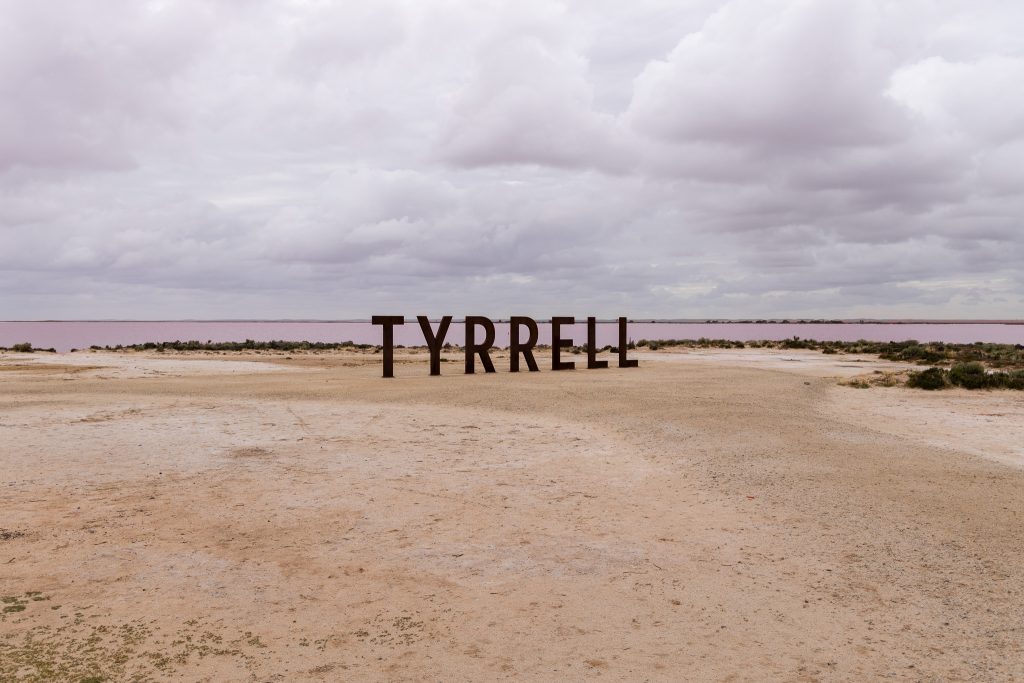 Lake Tyrrell. Cool to see the big pink lake, and a new bird (Bluebonnet), but it was very chilly so we didn't stay long.
Sharp's Bakery in Birchip for 10/10 vanilla slices. They really did live up to the hype (has won best in Australia a couple times). Perfectly crisp pastry, smooth custard, and the perfect amount of icing. My controversial opinion is that vanilla slices should be half as tall, but I know that most Australian's would disagree.
Wycheproof Bakery for a panini for lunch.
Bendigo Woollen Mills to replenish the yarn stash. Scott got some cotton to make another amigarumi, and I got some variegated wool that I'm not sure what to do with yet.
McDonalds drive through for some fries because I was dying of starvation.
It was a great trip! We were actually supposed to go the week before but the forecast was HORRIFIC so we postponed one week and that worked out perfectly. Scott and I both ended up with covid but thankfully it didn't come up until the last day of the trip too. We saw so much cool stuff, but no budgerigars or pink cockatoo so now I want to go even deeper into the Outback!