We caught up on three #SMAJ activities this month.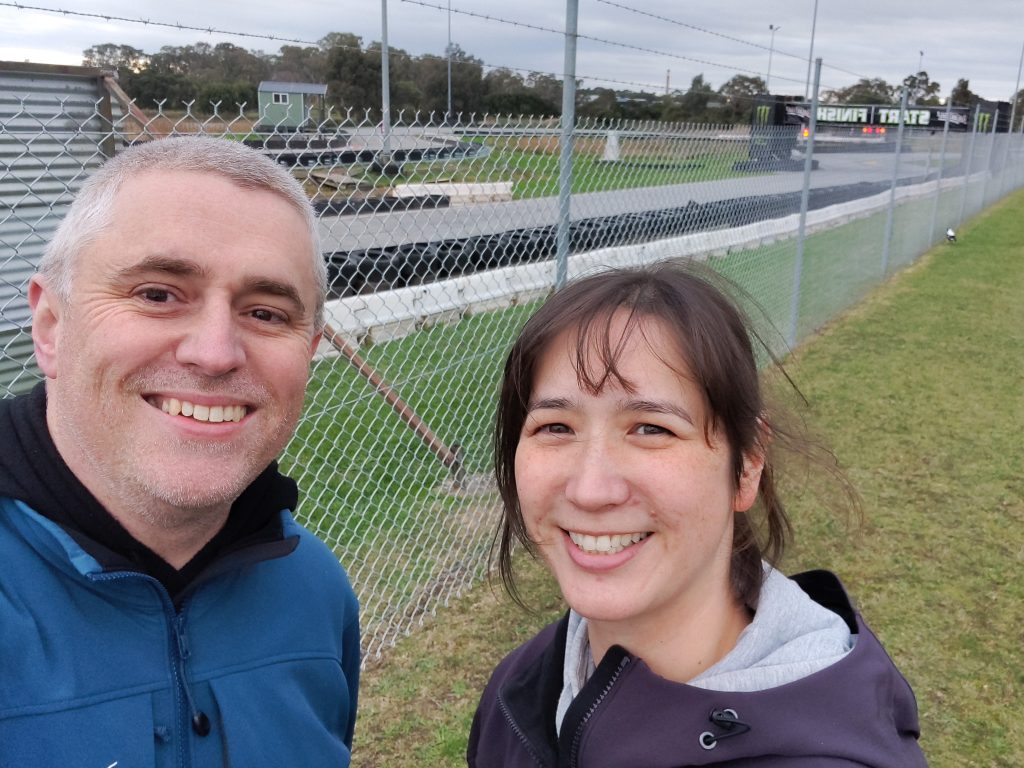 Our April #SMAJ was go karting at Le Mans. I have been suggesting this for ages!! We each invited a few friends and it was very fun. Actually way more extreme than I expected.. the karts went very fast and I was skidding and screeching around the corners. Afterwards my hands were shaking so bad I couldn't even check the results on my phone. I felt like I could clean and jerk 150kg. SO MUCH ADRENALINE.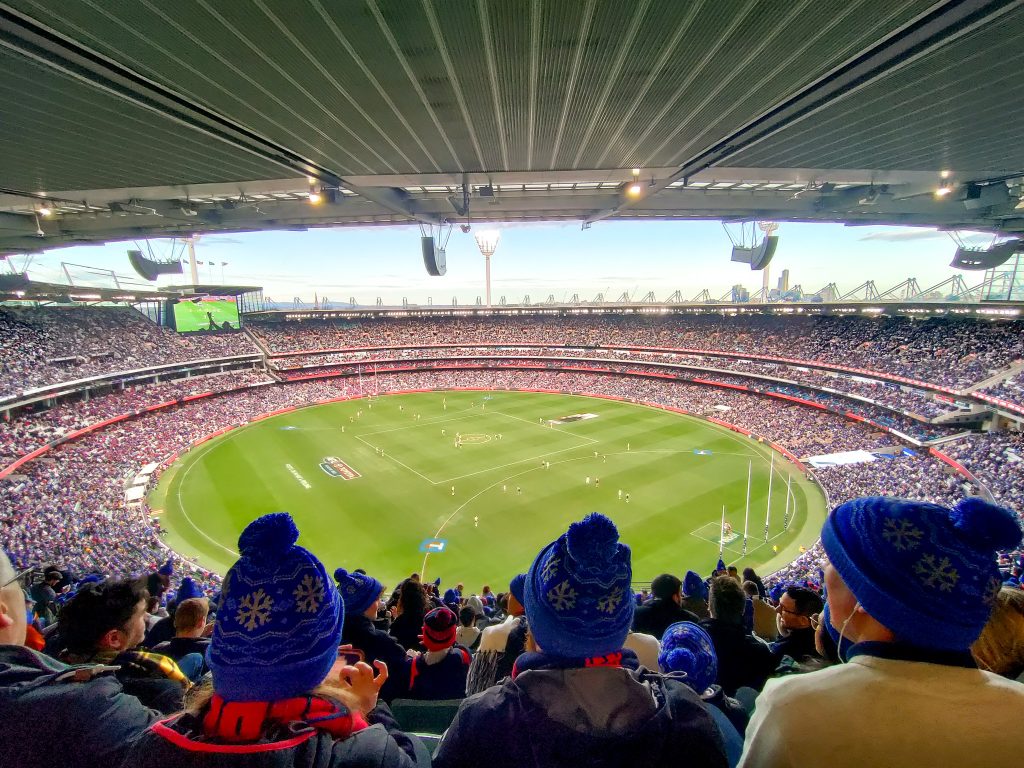 May #SMAJ was the Kings Birthday footy game. Melbourne v Collingwood with 80k+ spectators. I expected Melbourne to lose, but we didn't! And Scott brought hotdogs in a thermos so we had a hot snack.
And June #SMAJ was a steak dinner. I had eye fillet and Scott had beef ribs. A good fueling comp week meal.
I competed at the Alby Dutton comp. It had been a long time since I last competed and I have gotten a bit stronger since then so I was feeling pretty confident. It started off really well, I snatched 46, 49 and 51kg. I've never even tried 51kg in training so that was a fun surprise! A 3kg comp PB. Then I clean and jerked 56, and attempted 60kg twice but didn't make the jerks. Overall it was a good day, but I do with I made another clean and jerk because that would have been a very very good day. It's hard to put it all together at the same time though I guess.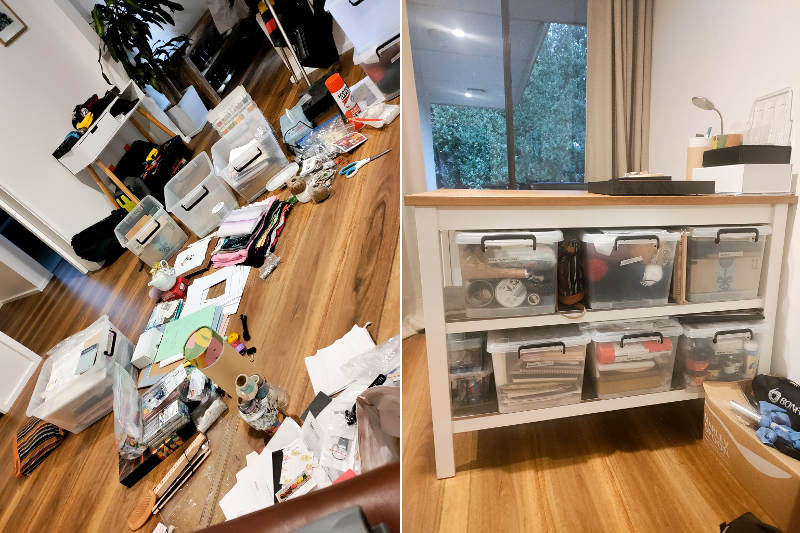 I took everything out of my craft station, reorganised it, and put it all back nice and tidy. A satisfying project.
More footy! Scott got given a few tickets to the Brisbane v St Kilda game at Marvel so we took Charlie. I brought my knitting. The seats had cushions and we were very close to the St Kilda coaches box, which Charlie enjoyed.
We finished painting the bedrooms and the kitchen cupboard. The house was a real disaster area for a couple weekends. It wasn't very fun… those two rooms felt like equal as much work as the whole rest of the house. It was very cold so the paint didn't dry quickly and the closets have soooo many different surfaces. However it is all done now and I even managed to sell some of the extra Aquanamel on marketplace. Everything is back in place now and we have no plans to touch anything else in this house for a long time. Hopefully.
Unpictured stuff:
Again lots of pickleball and knitting club.
I sold my broken down e-bike and bought a new secondhand e-bike off marketplace. The lady who was selling it was delightful. She used to do comedy in Melbourne, Scott recognized her from TV! Now she makes sourdough and she gave us three delicious loaves of bread with the bike, haha. Having an e-bike has really helped us get away with only having one car for so long.
Jess came for a visit and we went to see Spiderman with Brett as well. That movie seemed like it was really fun to make. Made me want to draw.
I am vowing to make the second half of the year more exciting. We're off to Canada in a few days, which will be great. And now that we're done all the house stuff we should be able to do more fun stuff again when we get back. Looking forward to it.