Scott and I had our 10 year wedding anniversary on July 14th. Our first plan was to go to Fiji, but obviously that couldn't happen. Then we changed our plan to a few days away in the Bendigo area, but that got cancelled when they announced Lockdown 2.0 [I thought waiting until 4 days before was low-risk enough to book an Airbnb and some fancy meals and spa stuff but no!]. Ah well. Hopefully we'll celebrate our 11 year anniversary somewhere nice.
Instead we had a couple days off at home.
I decided there was NO BUDGET whatsoever and searched around and found out one of my all-time dream restaurants was doing fancy takeaway. What a treat!!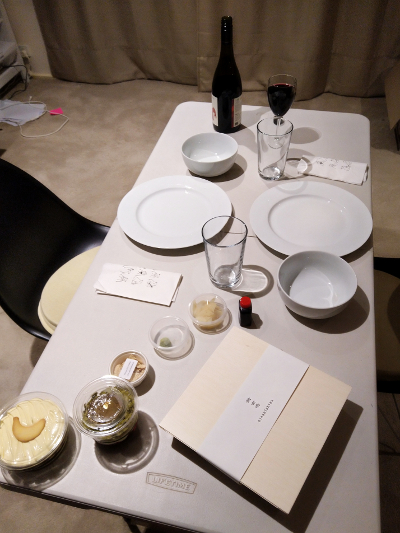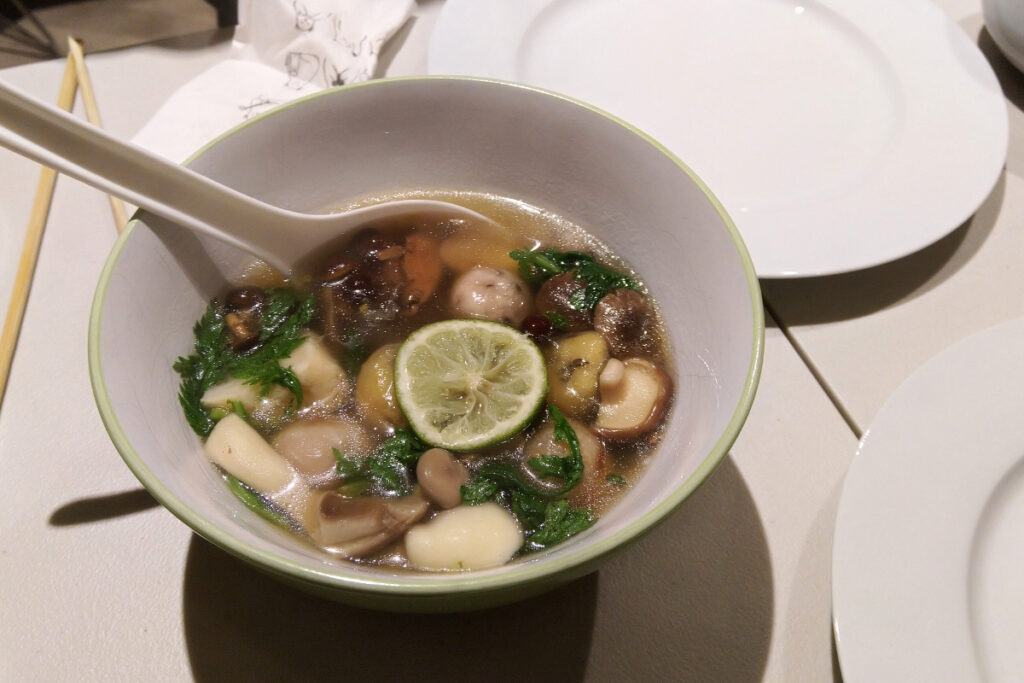 We started with Kinoko-no-dobinmushi, which had like a dozen different types of crazy mushrooms in a konbu dashi broth. There were three types of little vegetarian dumpling things: taro, tofu, and lotus root, an interesting green vegetable that I have no idea what it was, and some yuzu and lime. One of the mushrooms was hairy!!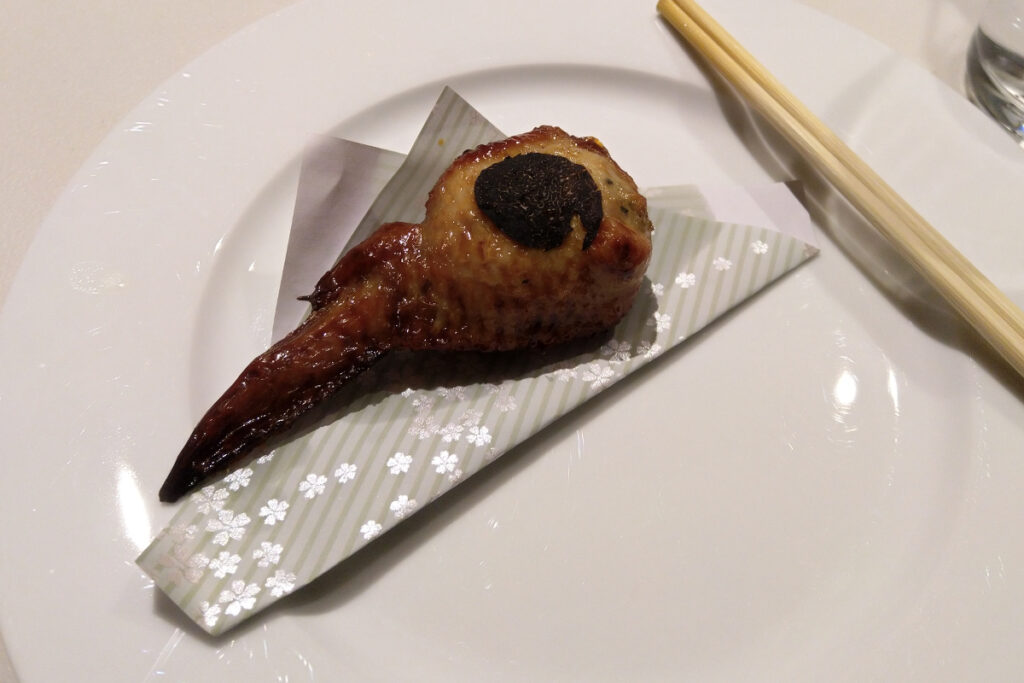 Next we had Truffled teba-gyoza. This was insane. It had a perfectly gooey egg yolk (Scott thinks it was duck, as it was pretty large) wrapped in a chicken mince mixture with truffle, pancetta, shiso, somehow stuffed inside a de-boned chicken wing, which was then cooked until crispy. It was so rich and tasty. I don't know how they did it, you couldn't see any seams!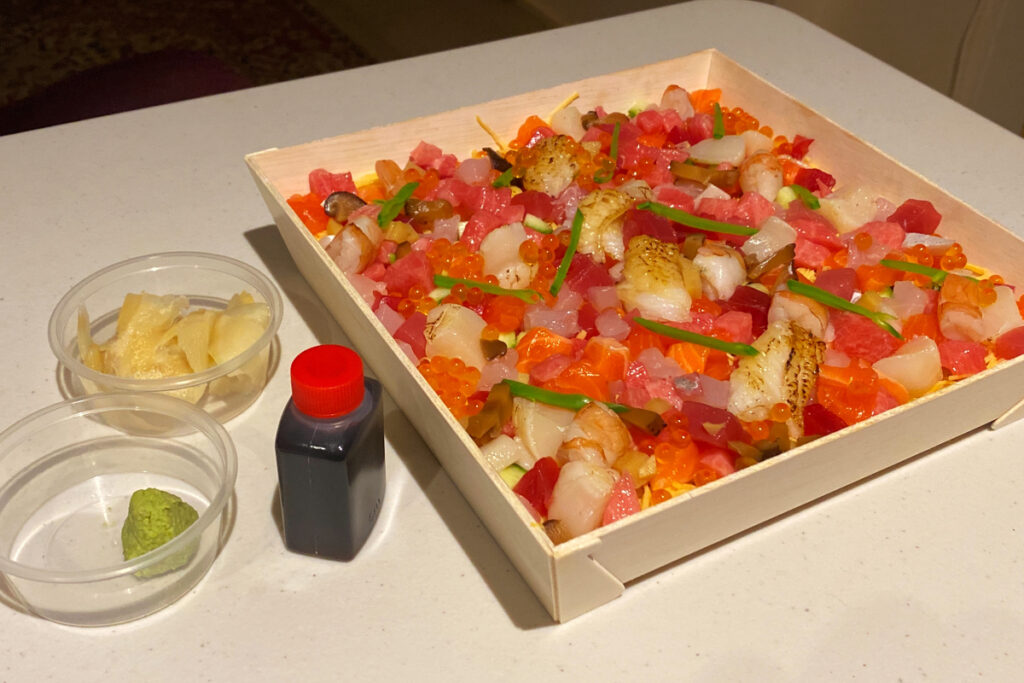 Then the main event, Chirashizushi (for two). It had 50 million tiny pieces of absolutely perfect fish on top of a bed of sushi rice and egg slivers. According to the menu we had o-toro, engawa, prawn, tamago, ikura, tuna, trout, Hokkaido scallops, anago, nori, kinshi tamago, cucumber, shiitake, kanpyo and bamboo shoot.
The highlights were the incredibly buttery torched engawa and the super sweet and tender scallops, but honestly every bit of it was amazing. Even the pickled ginger that came with it was extra delicious.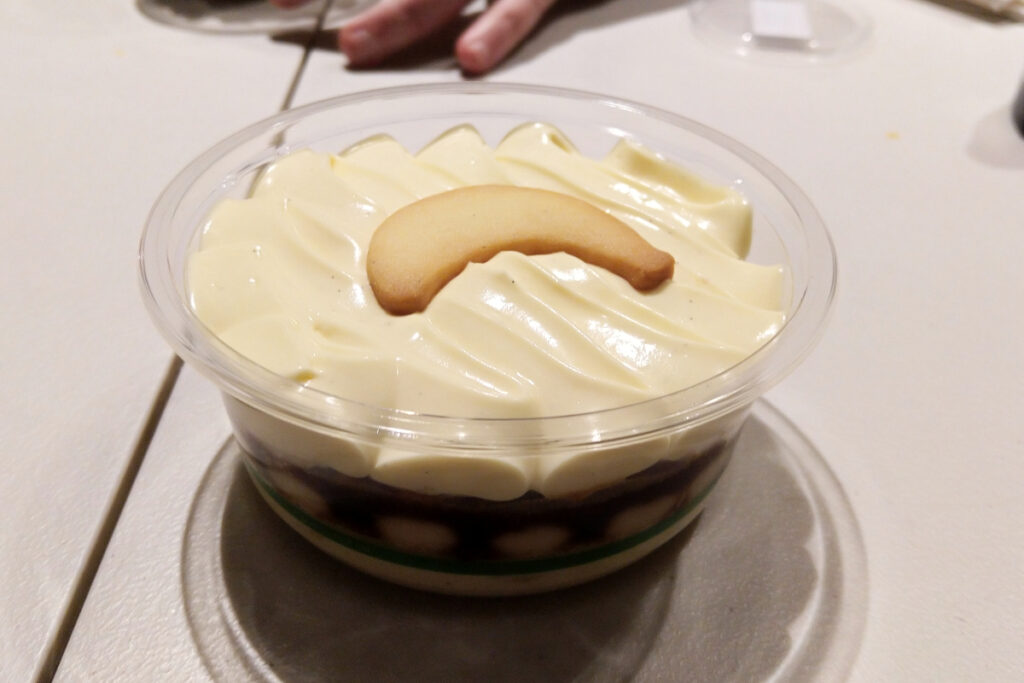 For dessert I chose the Otona banana, which had a Japanese whisky infused banana pureé, Okinanwan black sugar and miso butterscotch, crispy wafer pieces, roll cake layers, fresh banana and vanilla custard. I usually only eat bananas for convenience… but I still loved this. Everything was super smooth and not over the top sweet.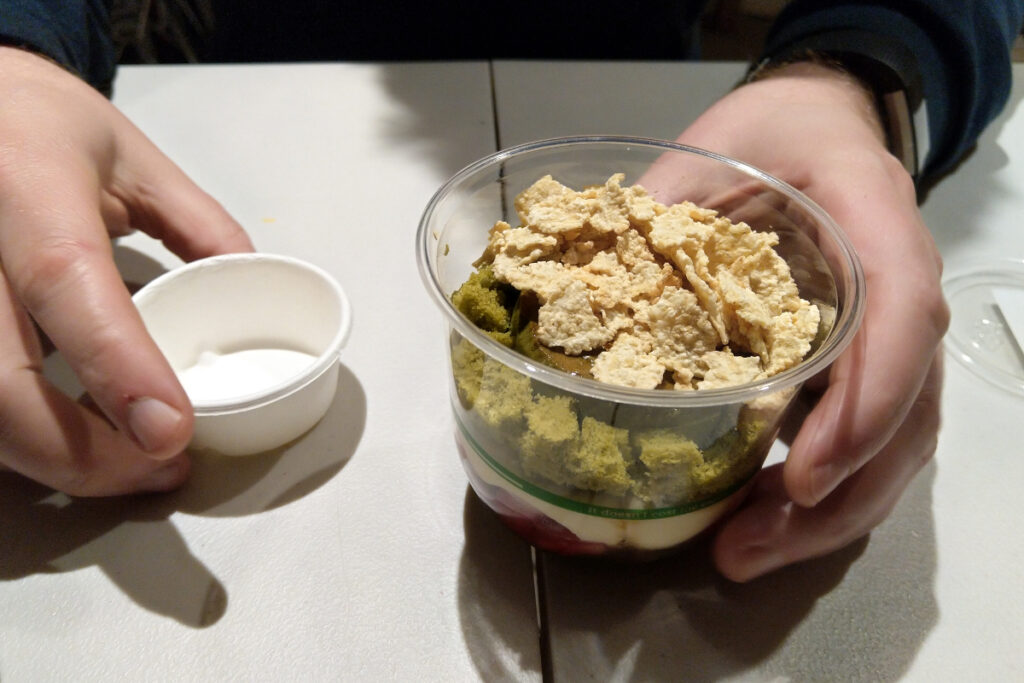 Scott had the Matcha Pudding Parfait. It had matcha pudding, sponge and syrup, adzuki beans, strawberries, raspberry sauce, kanten jelly, mochi and whipped cream. It was very earthy. Scott liked it a lot.
All in all, one of the best meals we've ever had, and a very fun at-home experience. Happy anniversary to us!