Microwaved saline bags make great heat packs for when you wake up on your birthday with crippling neck pain.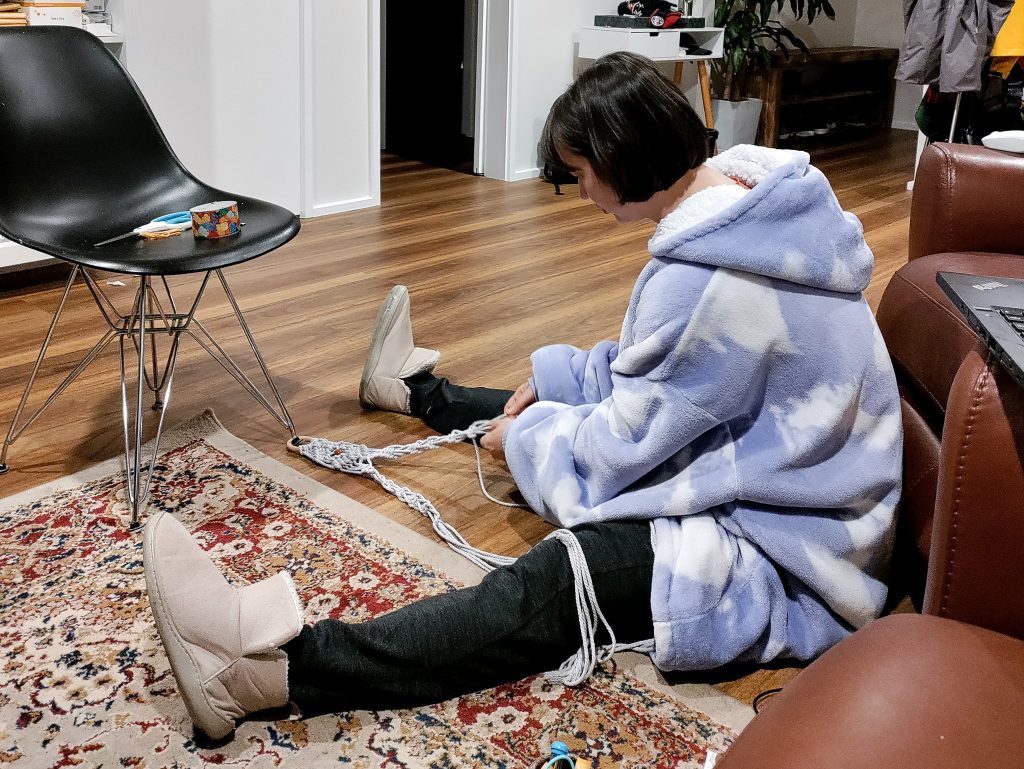 My first macrame. Except not really, because it's basically just making giant friendship bracelets?? I was awesome at those back in the day.
I made a wall hat holder. Rosemarie said it's ugly AF. Thanks sis.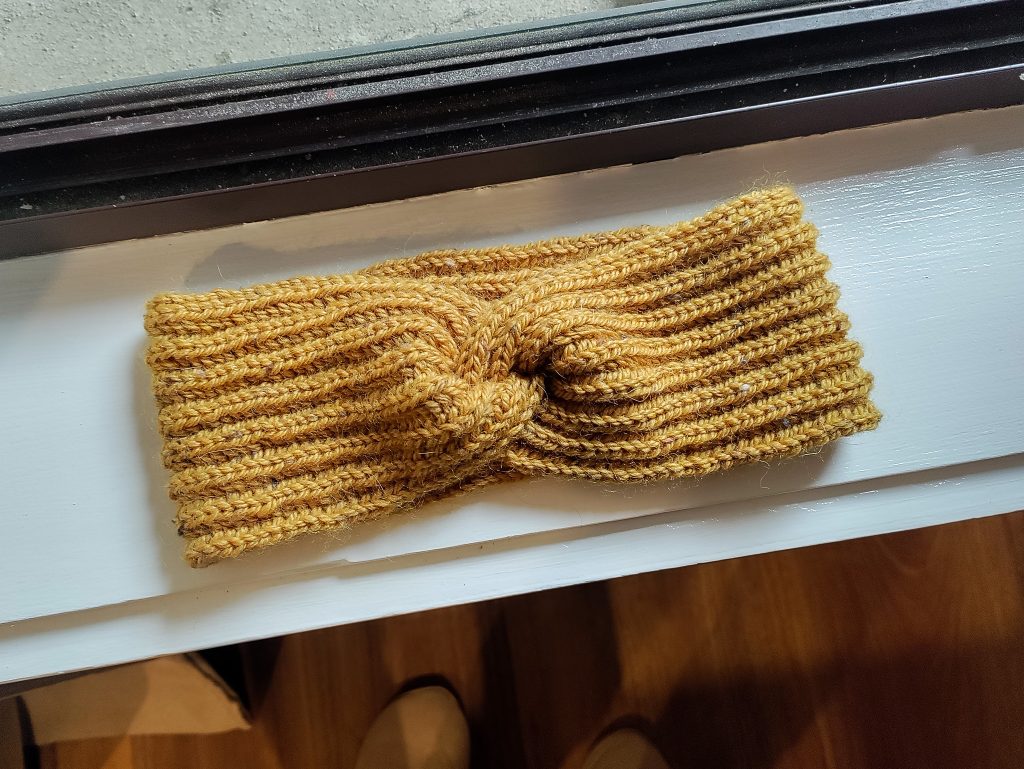 I still made her a headband. It's knitted in English rib and it's super squishy.
Unpictured stuff:
We went to a potluck high tea at Bis's house. Scott and I brought sandwiches… egg, chicken, and ham and cheese. We still have a big tupperware in the freezer filled with crusts. I didn't take any pictures but it was fun!!
Crammed in 85 appointments before we left for Canada. Good news, my ears are fine, my teeth are fine, my hands are slightly less shakey, my allergy shots are ordered, etc. Feels good to get all sorts of stuff like that sorted out.
Then we left for Canada! More posts coming…