Eat Vancouver is going on at BC Place this weekend. Scott and I went yesterday after work to check out all the samples. My first impression was that it was exactly the same as previous years, but when walking around I found a lot of new vendors that I hadn't seen before.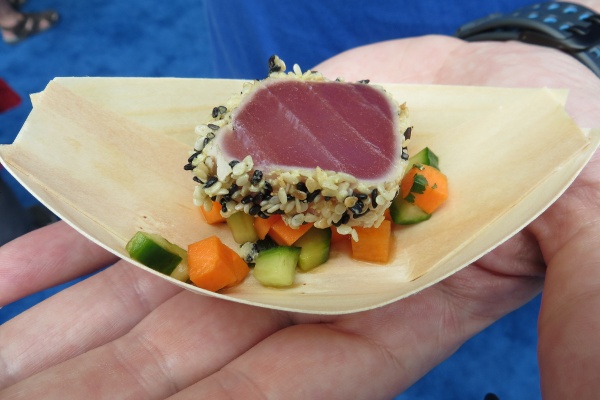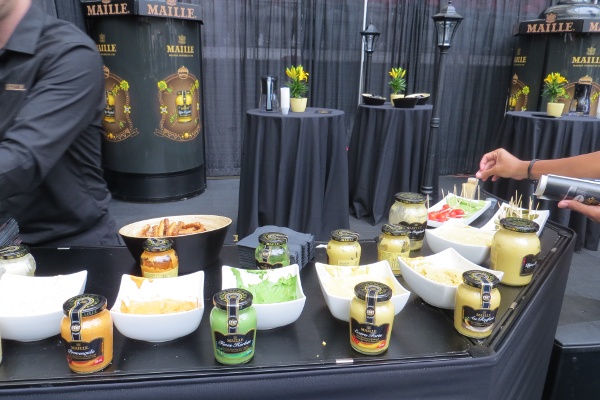 The Maille mustard booth was pretty impressive! Check out that seared tuna sample! I really enjoyed the spicy Provencal mustard. Very delicious.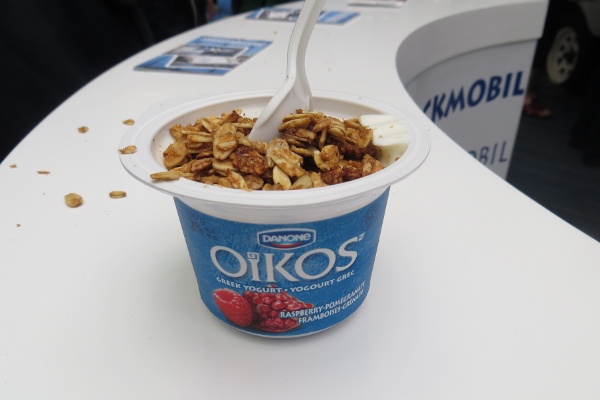 The Oikos yogurt truck was there again giving out samples of greek yogurt and granola toppings. Super thick creamy yogurt. I saved one for my breakfast this week.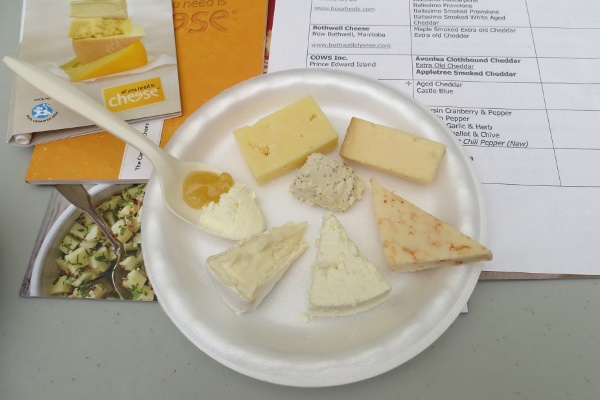 As usual we attended a cheese tasting from the Dairy Farmers of Canada. I love these seminars, they are generous with the cheese and you can learn new stuff from Reg. He walks you through different aspects of each cheese and it's great. This time I liked the camembert, feta and pepper Boursin the most.
They have really ramped up their booth this year, with a new set design and long tables giving out tons of samples of dozens of types of cheese all the time. You can buy the cheeses right from them this year too, which is new.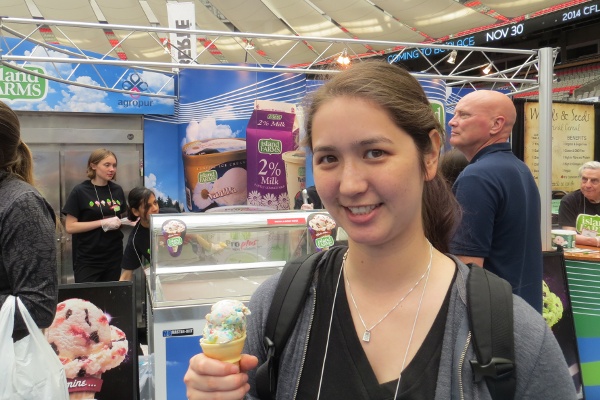 I had a mini cone of Birthday Cake ice cream from Island Farms. It tasted like icing and sprinkles. AKA, SUGAR. I enjoyed it.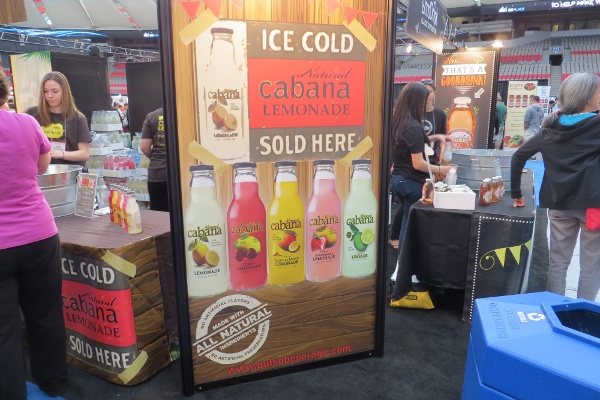 After eating lots of hummus and pistachios and pickled products you get thirsty. Luckily there is a four sided drink tasting booth in the middle of the floor. I love the lemonades. The other sides have tea based drinks, sodas, and… something else that I forget. Oops.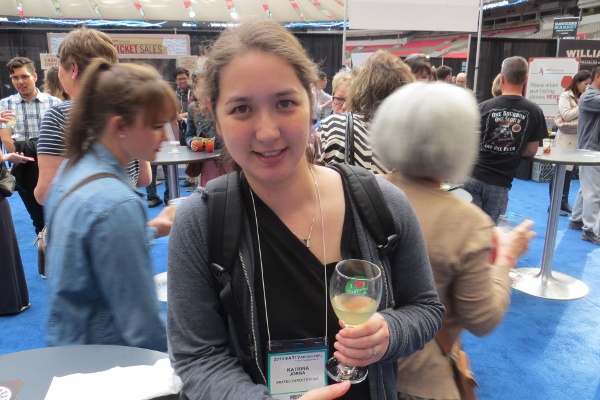 We bought a few tickets and tasted a few beers and ciders in the alcohol section. I always forget that they have great (free) seminars going on in the alcohol section too, dang it. We just missed a whiskey tasting session which I'm sure would have been awesome.
I didn't get a picture of it but we bought some Bruce Cost ginger ale on the way out. It's all natural and SUPER TASTY. Looking forward to making some cocktails with it.
The swag bags were pretty great this year too, I got a big bottle of Reggae Reggae Jerk BBQ sauce, a gummy vitamin, some coupons, and a 1L carton of juice.
Disclaimer: our entrance tickets were provided complimentary, but all opinions are my own.