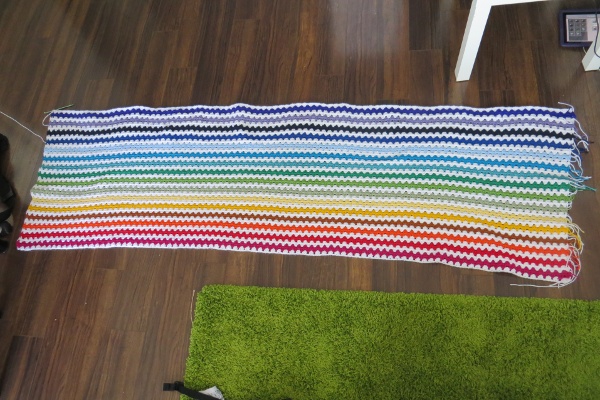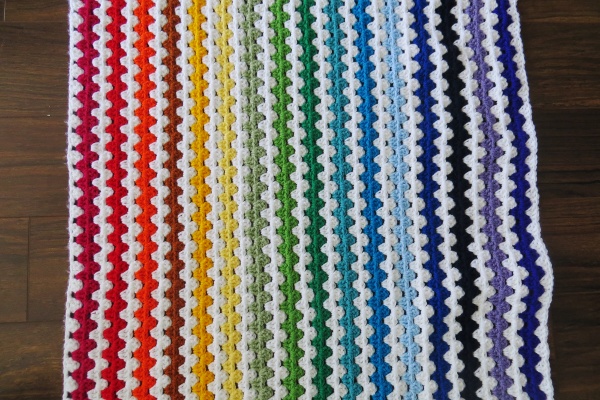 Biggest blanket ever. I only have two more colours to add before I start repeating the rainbow. And I'm thinking I will probably end up repeating the rainbow three times. So I am NEARLY 33% done, I think. The final decision will come much much later.
It worries me how uneven the last few rows look, but hopefully adding more rows fixes it. It seems that way since the reds and yellows and green rows look good. This blanket probably won't come out perfect but that's fine by me for a first ever crochet project.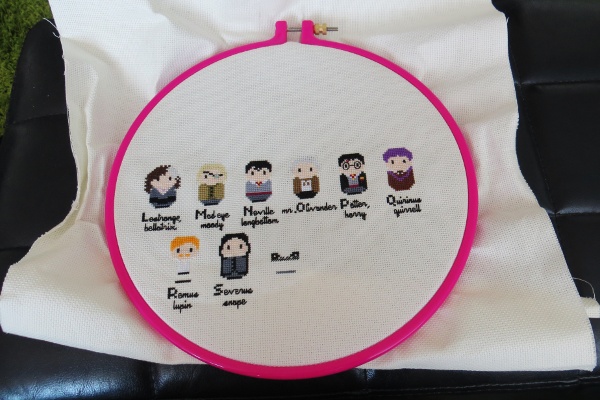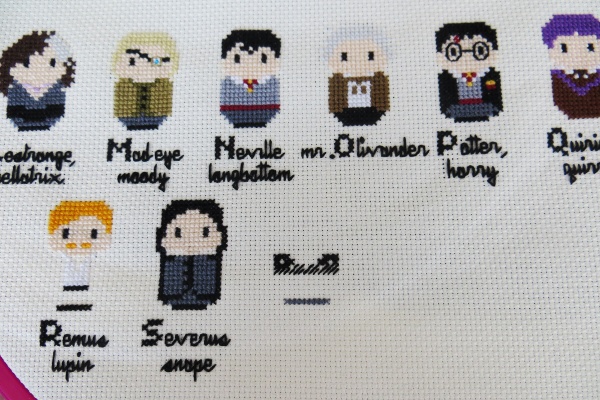 Harry Potter alphabet cross stitch. While it is infuriating having to switch colours just to do a couple stitches, this has still been a fun project. I love doing the lettering the most. Lots more to go on this project. Can you guess who is going to be after Snape?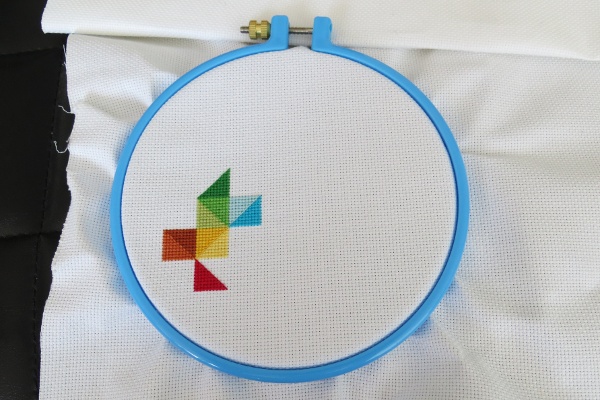 Geometric cross stitch. I haven't done much on this lately as blanket and HP > geometric, but eventually I will come back to this one too. I had to learn how to do half stitches for this project, which are a pain in the butt, but it's worth it for how crisp and pointy everything looks.