I just realized I totally forgot to blog about NYE, Cirque du Soleil, or the duck. I know it's all old news now so I'll just quickly show you some pictures.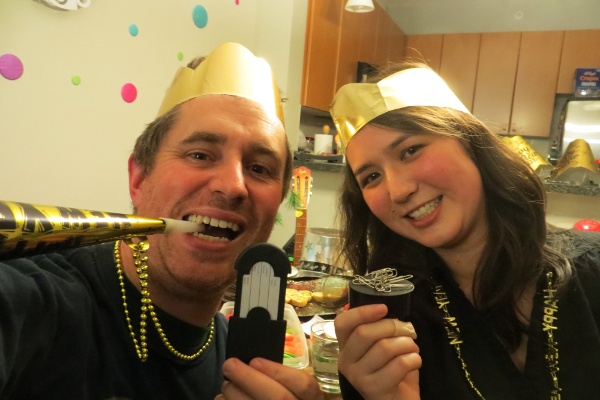 We went to our friends apartment for New Years Eve. It was fun. They had crackers that had sweet gifts inside like luggage tags and paper clip holders. One person got a camera tripod!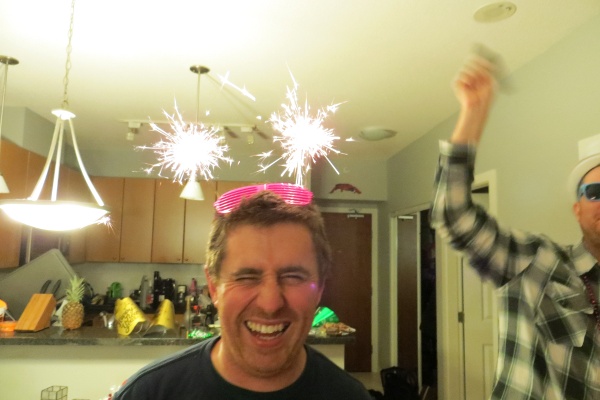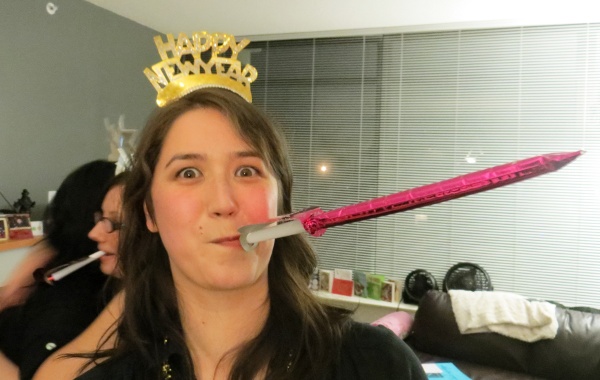 Cirque du Soleil (Amaluna) was awesome. The tallest guy in the whole tent sat in front of me but I just creepily leaned over towards the stranger on my left so I could see the stage. I let Scott have the good seat because it was his first Cirque experience. He liked it.
I liked: the flexible water tub girl, especially when she swam out of the tub directly into a handstand (I HAVE TO LEARN THAT!!), the tight-rope girl (not the guy), and the see-saw flipping guys. The balancing branches thingy was neato. I wonder if she has ever had it fall down during a show. I wonder how fast she could set it up if she wanted to.
I didn't like: the bars act, I don't think it was special enough to be part of the show. We've all seen the Olympics! (I know I am a tough customer.)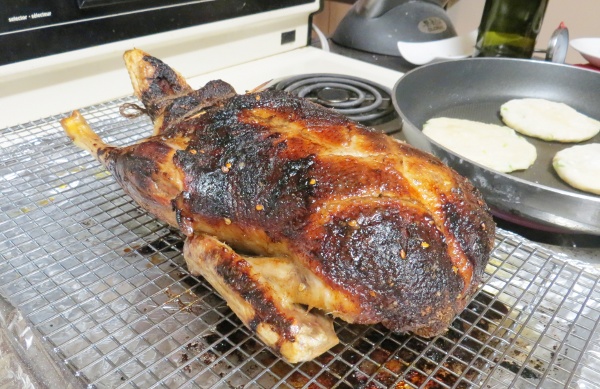 It's not burnt, it's caramelized honey I swear
I decided I wanted to try to roast a duck because they were on sale at Superstore. By the way I really like that Superstore has pages of foods on sale that are for non-white-people holidays. Good on them for realizing that Vancouver has so many people with their own holidays that they should be able to celebrate with as much ease as people that celebrate Christmas.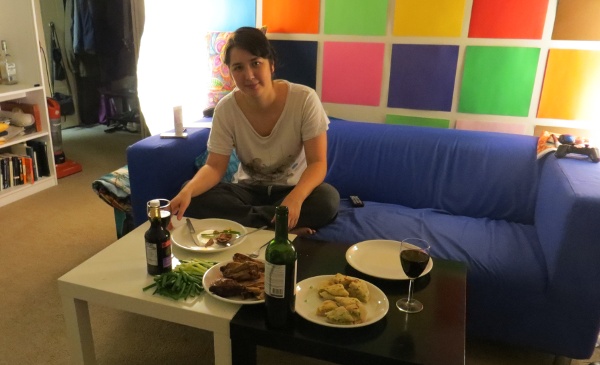 Scott made scallion pancakes and we chopped up some green onion and cucumber to eat with our duck. It turned out pretty well! Most of the fat drained off the duck onto the pan below. (So much for trying to save some scrubbing… the fat all went underneath the tin foil). I don't know if I'll ever cook it again but it was fun to try. PS did you notice that our duck was missing one leg?