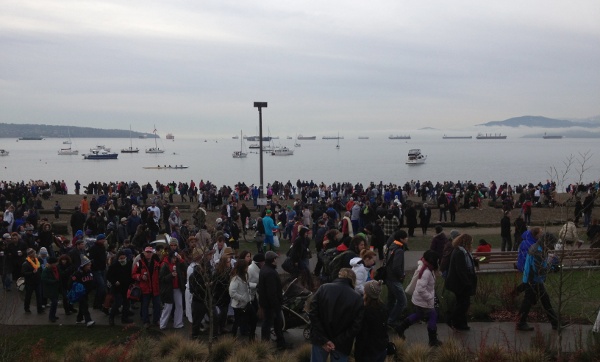 English Bay, Vancouver on January 1st, 2013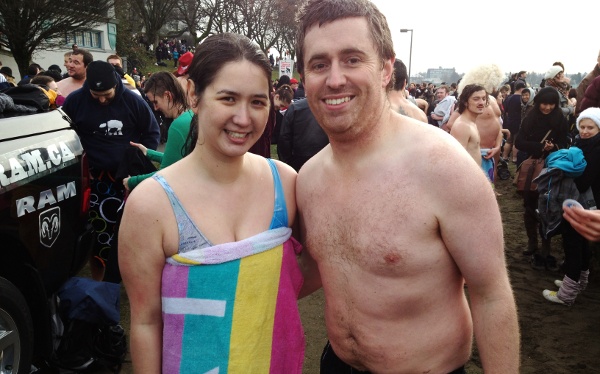 Scott and I (along with 2,231 other people) did the polar bear swim again in English Bay in downtown Vancouver on January 1st. This was Scott's third time doing it, and my second time. It was cold!! But since it wasn't raining it was pretty easy to warm up again afterwards.
Every year we are better prepared, like this year we both brought flip flops because standing on the cold sand is actually the worst part!!! Next year I will NOT leave my towel by the tables because it got trampled by everyone rushing to get their buttons after coming out of the water. Doh!