OOO the pillow I used for my latest crafty project is on the cover of the new IKEA catalog!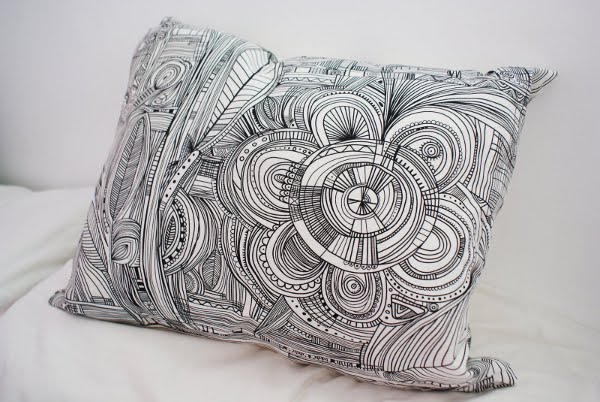 On a trip to IKEA about a bazillion years ago I begged Scott to let me buy this Eivor cushion. We had no need for it at all but I was drawn to it (pun intended). IT SPOKE TO ME. And it said "COLOUR ME KATRINA, COLOUR ME NOW."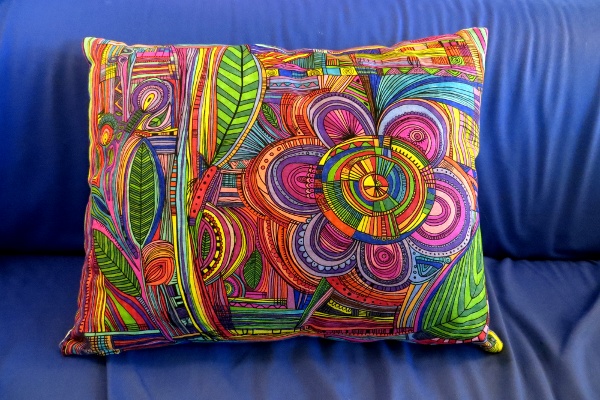 So I did. Slowly over several sessions I coloured it in with Sharpies. Mmmm fumes.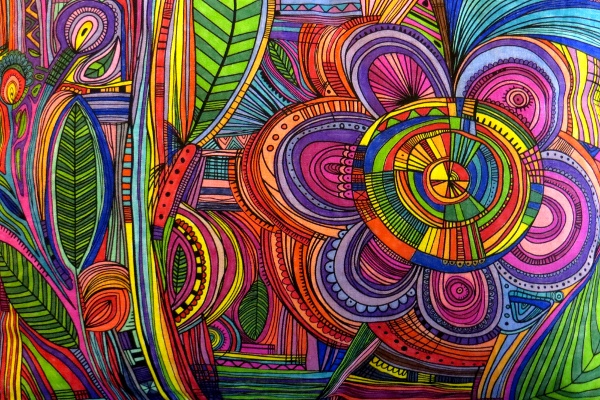 About half way in I really wasn't sure if it was actually one of my best ideas (it looked kind of horrible?) but when I coloured in the very last section I was really really pleased. I think it looks awesome now. And it doesn't smell like Sharpie any more.
Upgrade?