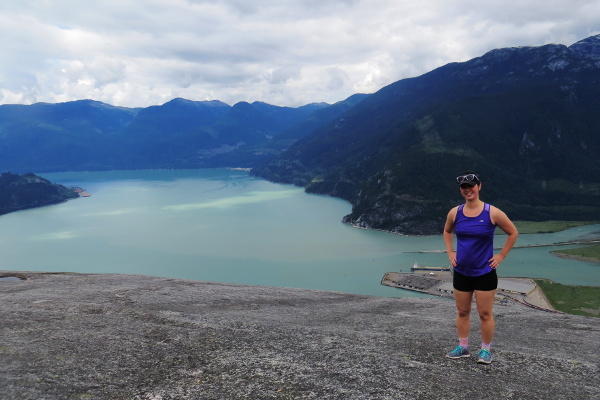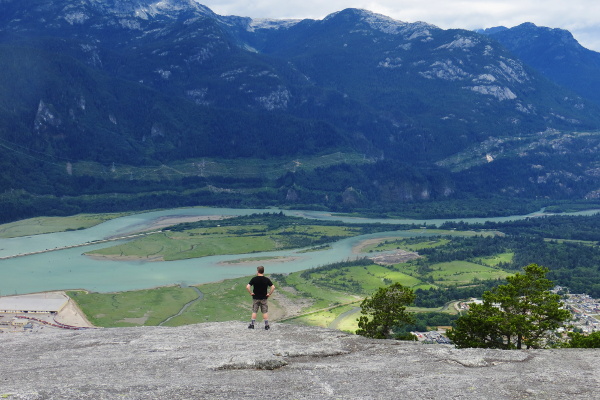 I somehow convinced myself (and Scott) that we should hike up the Chief. I regretted the decision after the first 15 minutes of climbing. But, after 556,434 breaks, we made it up to the first peak. Most of the hike is forest stairs, but the top made of wide open smooth rock, and then you get a sweet panorama view of the Howe Sound and Squamish.
Speaking of sweet panoramas… Scott was pretty pleased with that idea, haha.
Quote of the day: "I'D RATHER DIE THAN DO EXERCISE!!"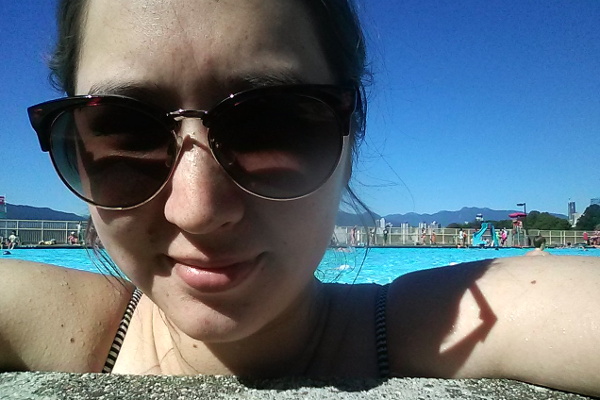 It got really hot in June. I went to Kits Pool a couple times after work to cool off. I like that pool, it's nice that it doesn't have so much chlorine (it's a salt water pool).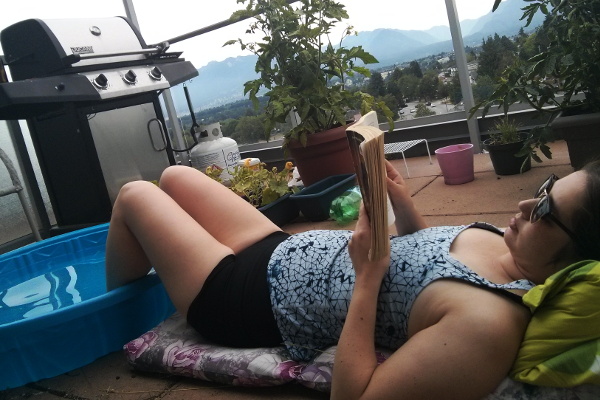 We also got our own pool. Our balcony rules.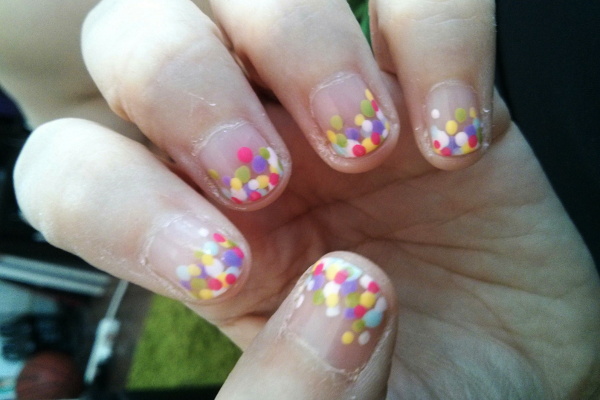 Confetti nails. I love ~negative space~ nail designs.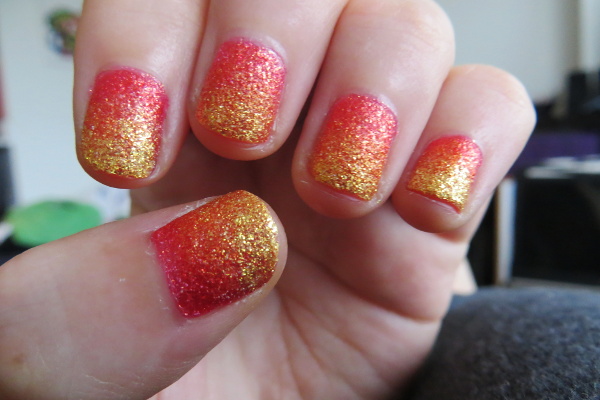 This one is actually from like 6 months ago, but who cares. Zoya Pixie Dust is so easy to work with. You can make gradients and blend colours really easily. And as the nail grows out, you can just fill in the new part with another colour because it's all textured. Like ceiling spray texture, haha.
Other things that happened, with no pictures (so did they really happen??):
I went sled pushing with Matt and Grant on Grant's DIY skeleton sled at a nearby track. It's pretty realistic compared to actual skeleton, including the fact that we don't have a good way of slowing down. We rolled on to the grass or dragged our toes (a good way to ruin your shoes). I VERY nearly took out an elderly man, but luckily Grant ran in at the (very) last moment. The man had no idea. Note to self: look up.
Our check engine light came on and I got really stressed out. I was looking for OBDII code readers online and found a guy on Craigslist who said he had two types of scanners and would pull the code for $10. So we drove out to Coquitlam and got him to do it. Turns out Scott just didn't screw the gas cap on tight enough. The dude cleared the code and we haven't had any problems since. I wonder how much that guy has made from doing that. It totally make sense, it took him maybe 10 minutes tops to make a quick $10! You'd pay off the scanner in no time.
Lesley had a birthday and we went to her house and drank a lot of sangria.
Scott and I used our Scene Points to go see Jurrasic World at the fancy schmancy VIP theatre in Coquitlam (I went to Coquitlam more times in the last 2 months than I did in the last 5 years (zero times)). We ate burgers and fried pickles and drank alcohol in our comfy seats while watching people get CHOMPED by dinosaurs (I almost wrote dinosours, mmmm). It was cool, although I would never pay the real price for a ticket.