Last week Scott and I went to use the vaneats.ca voucher I had bought for La Casita, in Gastown. We had been there before, and enjoyed it, so I was excited to go back.
The package was called La Casita Botanas and came with all this on a platter:
A. Chipotle Prawn, grilled in butter, garlic, & our special chipotle sauce
B. Chicken Wings, served with mole sauce on a bed of rice
C. Quesadillas, handmade folded tortillas with melted cheese and Mexican chorizo sausage
D. Cabbage Salad, served with avocado
E. Super Nachos, beef & bean salsa, cheese & veggies on fresh corn tortilla chips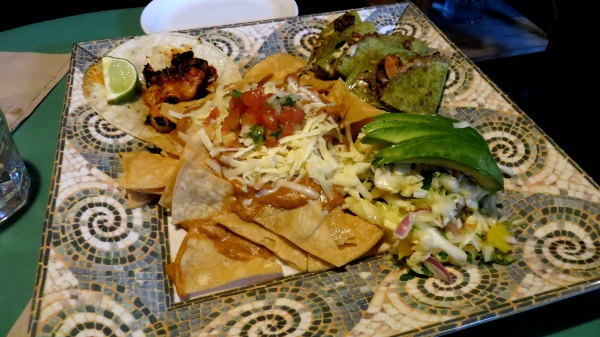 The prawns were nice, perfectly cooked and pretty spicy. We only got to eat two prawns each. I wish there were more! The mole chicken wings (not pictured) were ok I guess, except they were really tiny and I don't actually like mole. I'm sure it was very nice mole, but I can't get past the whole CHOCOLATE element. To me they seem like dessert wings, which is pretty weird. The quesadilla was fine, although oily, because of the sausage meat.
The salad was awesome, very tasty and a nice fresh thing to eat in between the other heavier food. And the super nachos were delicious. The sauce was really yummy and melted the cheese, and the super crispy chips were so good. Definitely not healthy…. but…. delicious.
The platter was really large. We didn't finish everything. Overall I was pretty pleased with the package. It felt really funny going to a restaurant and not ordering, but I kind of like that. Theoretically it should be some of their best stuff, shouldn't it? I am not a picky eater, so I really appreciate getting to try a bunch of new things.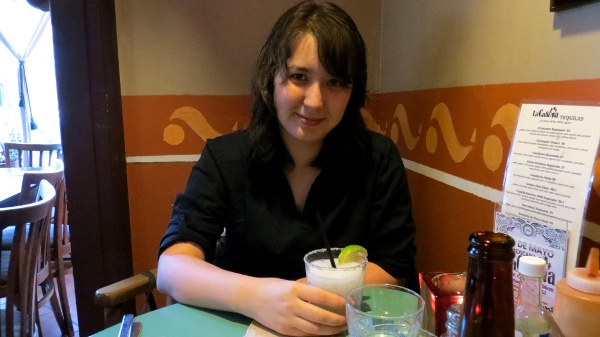 I also had a lime margarita. To be honest I preferred the margaritas we made at home the other week.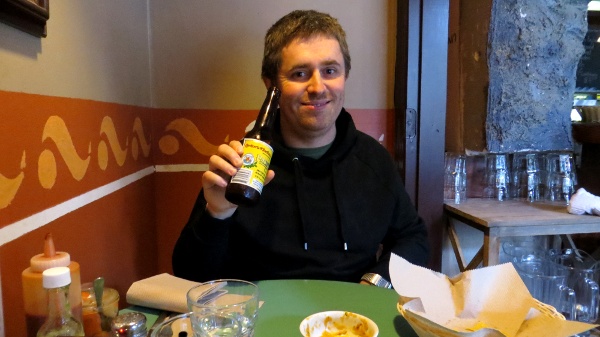 We sat in a closet. Haha.
Check out the vaneats website if you are in the Vancouver area because they have contests all the time where you can win packages (like the Indian package I won that we haven't redeemed yet!) or you can just buy a package yourself. They're pretty good deals.
Ha, this post seems like a sponsored post. Except…. it's not. LOL.