Last time I posted we were on the way to Osoyoos for the weekend. Well we're back (for a week…. oops), and we had an amazing time.
The weekend was full of sun, sitting outside, visiting wineries, drinking wine, hanging out on the party island (a big inflatable raft that can seat 8 people), eating peaches, and other good stuff.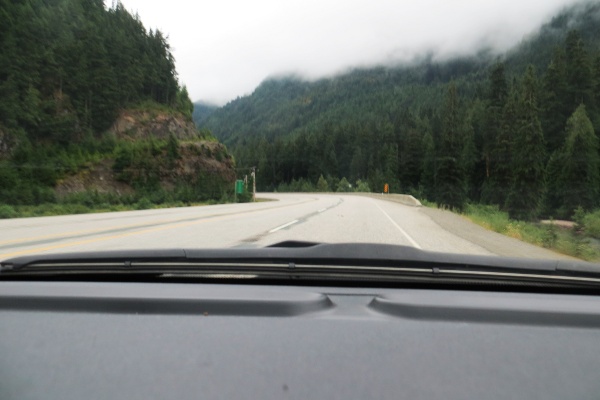 It looked like this a lot of the way to Osoyoos, until it gradually turned into a desert-y type landscape. There really isn't much between Hope and Princeton. To avoid highly stressful situations, I really suggest filling up your tank in Hope because it's pretty much straight uphill for 100 km and you can burn up half a tank real quick.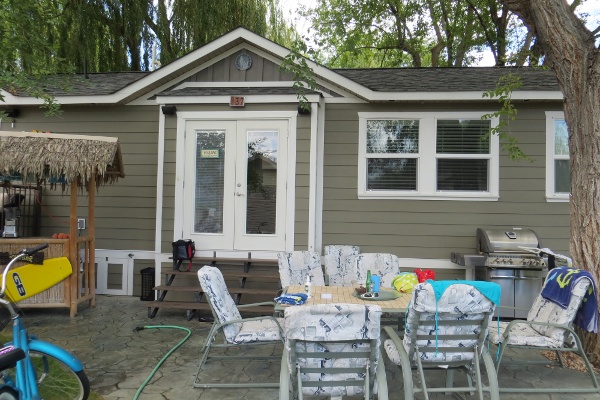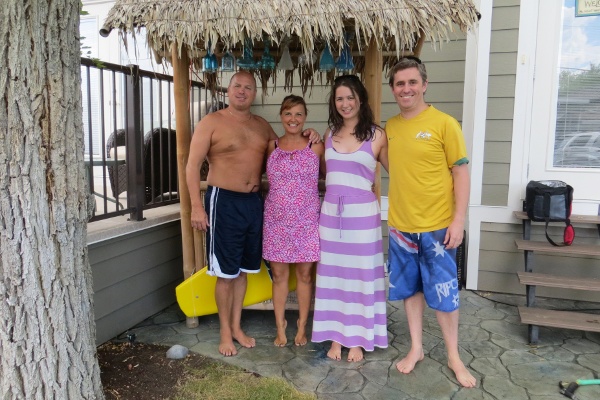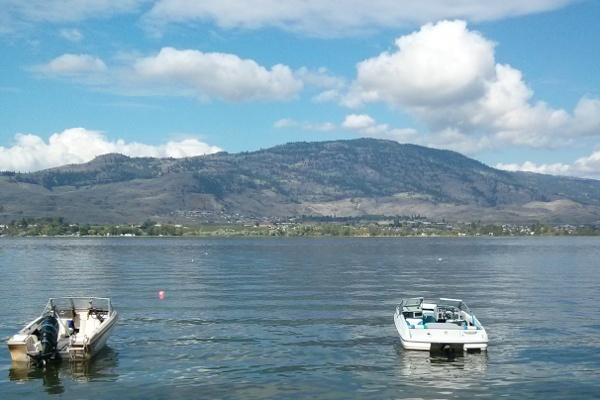 Julie and Steve have a little house in a caravan park right by the lake. It was small but really nice and can sleep up to 8 people no problem. When the private beach is right across the road and the weather is awesome every day you don't really spend much time indoors anyway.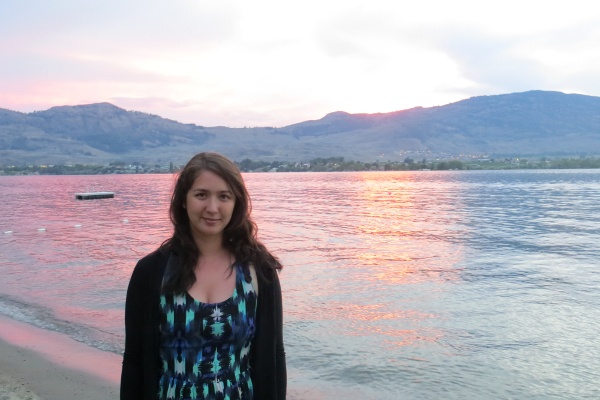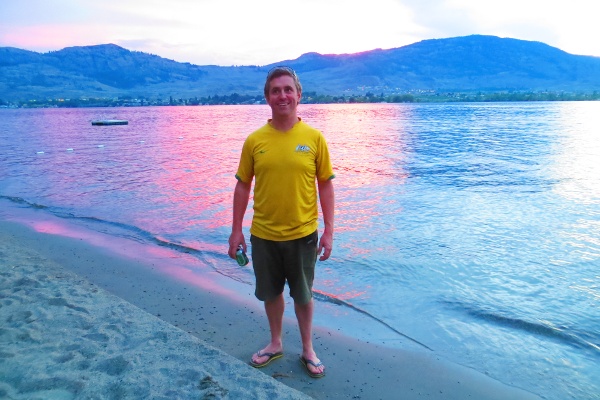 Scott's been awesome at posing for pictures lately.
>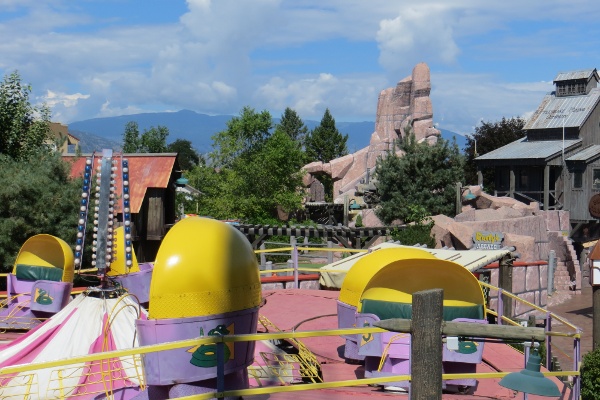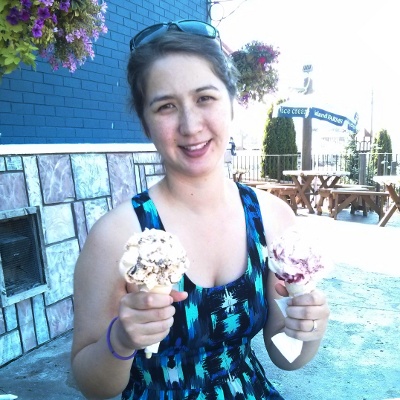 We had ice cream at 10:00AM at Rattlesnake Canyon. I had NANAIMO BAR flavour. How amazing is that??!!!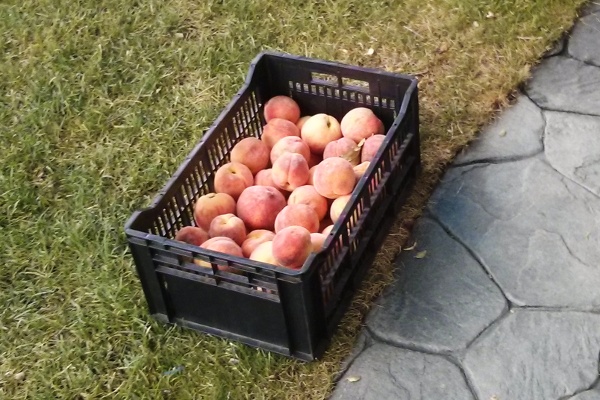 The peaches were incredible. Julie got that whole crate of slightly squishy peaches for $5!! We peeled them all and she made Osoyoos bellinis. OM NOM NOM. We bought some more peaches on the way home too. I have really enjoyed my picnic lunches outside this past week with peach juice dripping down my arm. I regret every August in my life that I wasn't eating dozens of peaches. But they're all gone now… I peeled and froze up all the rest of them for smoothies. I'm thinking strawberry-peach-yogurt-unflavoured protein powder-orange juice smoothies.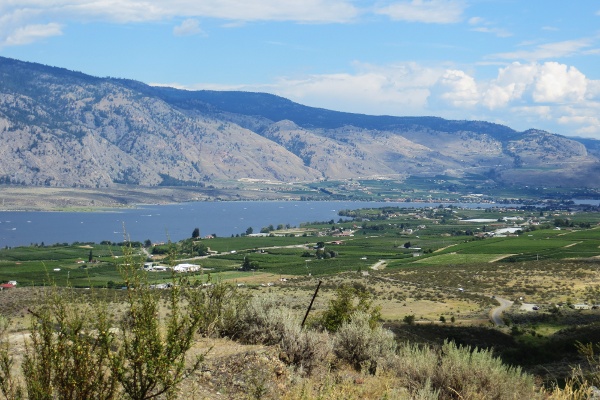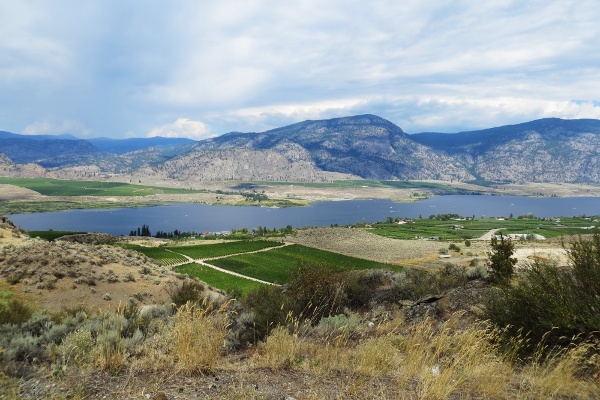 Beautiful views from the lookout just outside Osoyoos on the way home. I never knew the Okanagan looked like this!! I knew that fruit and wine came from there but I didn't know there was like 100's of orchards and wineries. Amazing! I can't wait to go back.
I'm going to leave the food and wine part of our trip for another post.