I started going to the local knitting club at the library on Wednesdays. Wednesdays are my day off and the house was full of builders so I was trying to find ways to kill time outside the house. Knitting club is great. I'm not even the youngest one! There is a mix of ages and everyone is extremely nice. It's also cool to talk to people that are extremely local and know all the stuff that is going on in the neighbourhood.
One of my coworkers moved to England so we had a good bye dinner for her at Pizza Religion. It was good. Funny, no one wanted to try my vegan cheese pizza…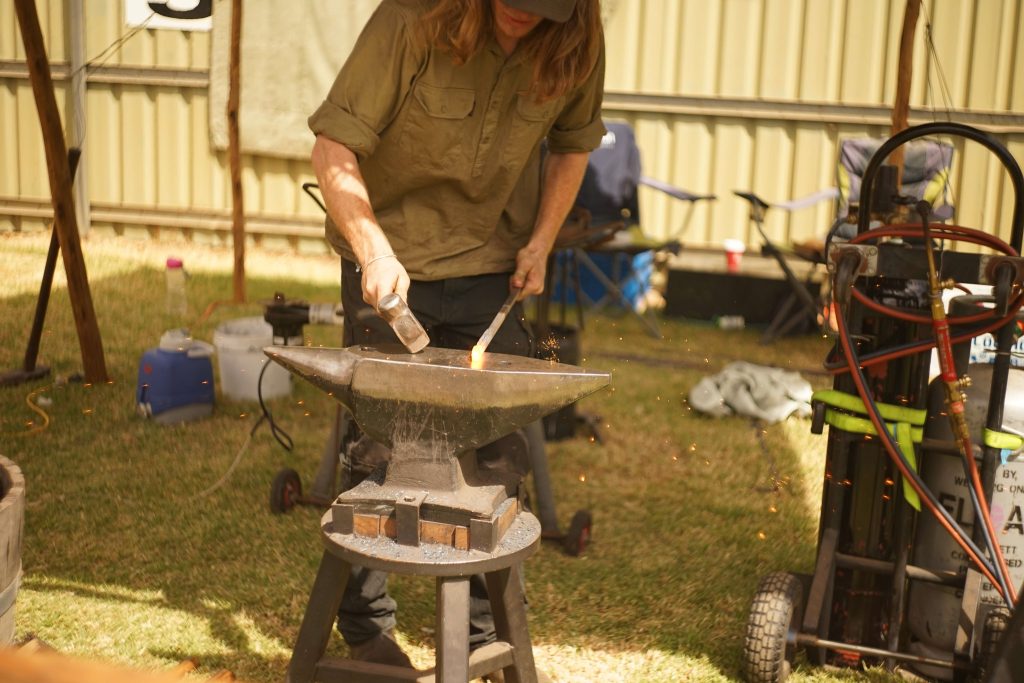 Scott and I went up to Bendigo for a day to go to the Lost Trades Fair with some Discord friends. The fair was huuuuuuuuuuuuuuge!!!! I don't think we even saw everything. There was blacksmithing, wagon wheel making, wood turning, rocking chair making, weaving, watch making, lots more… all sorts of stuff. It was pretty cool. We didn't end up buying anything from there, although I was tempted by a forged metal bottle opener.
We did buy stuff from Bendigo Woolen Mills though!! Scott got wool to make his crochet cardigan, which he is nearly finished now, and I got wool to match the speckly orange-red wool I bought during lockdown to make a knitted cardigan some day.
The bathroom and laundry renos wrapped up. We had to spend a few nights in Boronia while they re-did the toilet, and had some minor dramas with a faulty laundry mixer tap. The painter came. And then done! I'll post some before and after shots in a separate post.
Scott had a blood donation appointment in the city with free parking during Moomba, and I had just seen a targeted Instagram ad that said there was dairy-free soft serve vendor so I hopped in the car and went with him. I power-walked and people-dodged and got a cup of mango soft serve. It was nice! Especially for dairy-free!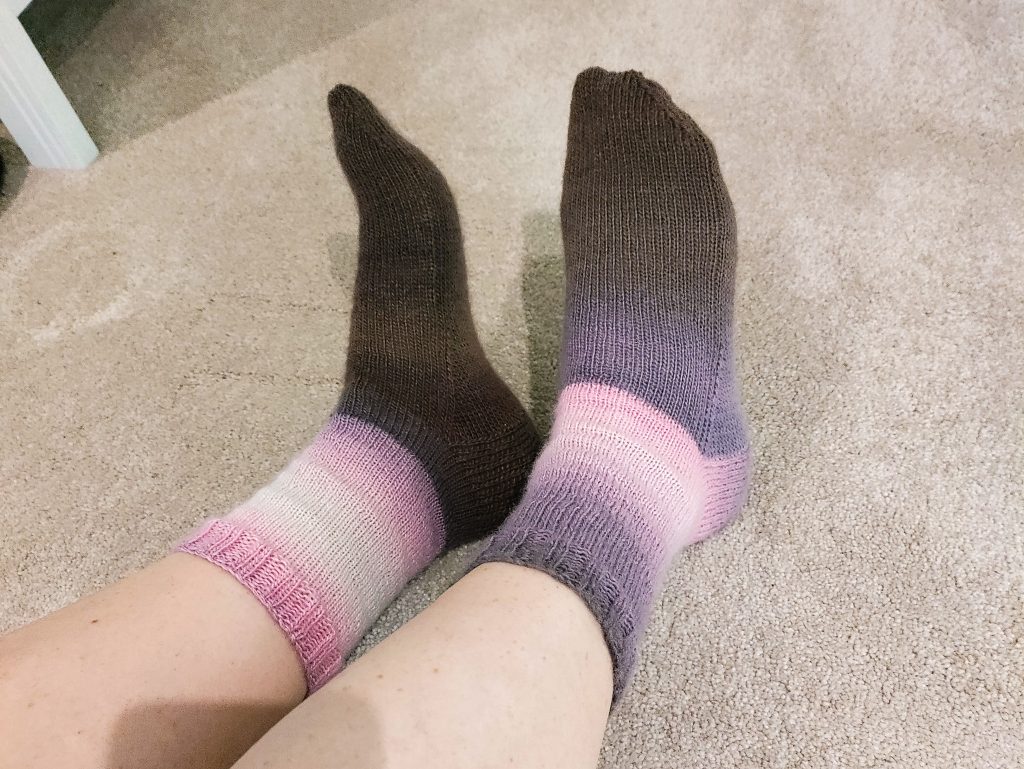 Finished the infuriating socks. 1. They are too small once I stand up. I didn't realise how much bigger your feet get when you stand up. 2. The colour changes!! I don't mind the line on the right foot, because that's just how the pattern works when you knit around the heel and then rejoin to the ankle part. But the left foot line is just because the yarn decided to suddenly change colour with no gradient!! WHY!!! All the other colour changes are nice and gradual. So it really annoys me that there is another harsh line at a different spot, and why did the entire foot part end up being boring grey. Argh.
If anyone is approximately size 7-7.5 womens.. you can have these.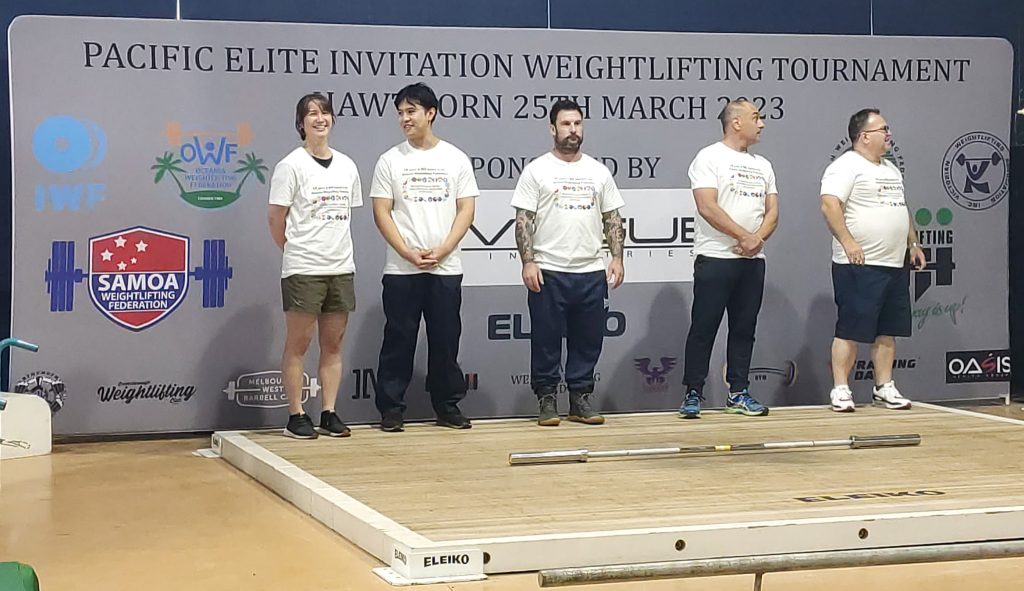 I helped out at a special weightlifting comp. Not sure why I am grinning so much in this picture, maybe because Michael forgot what my name is during introductions and I was extremely uncomfortable.
My job was Loaders Assistant. Or World's Laziest Loader. Basically George was extremely stressed out about being able to load fast enough (they were trying to make it a fast-paced competition) and wanted me to use the app and tell them what plates they were going to have to put on next and double check that they were doing everything right. I think I was helpful.
It was cool to see some high quality international lifting from up close. I'm not sure I've seen anyone lift over 200kg in real life before. And the Samoan team did a fun screamy shouty war dance thingy that was awesome! So many abs!!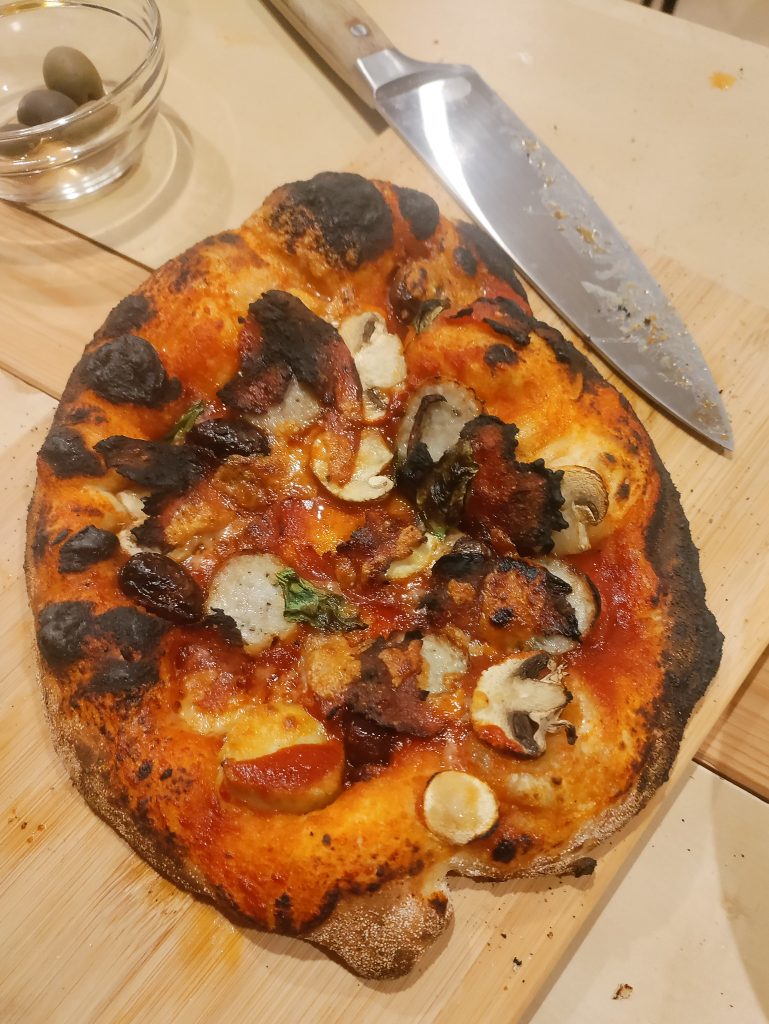 Bis had us over for wood-fire pizza and relaxed games. I made myself a mostly cheeseless pizza (I did put a bit of parmesan) and got taught how to cook it myself. Yum!! My second one was a bit more burnt. We played a bit of Project L, a simple puzzle-y type game.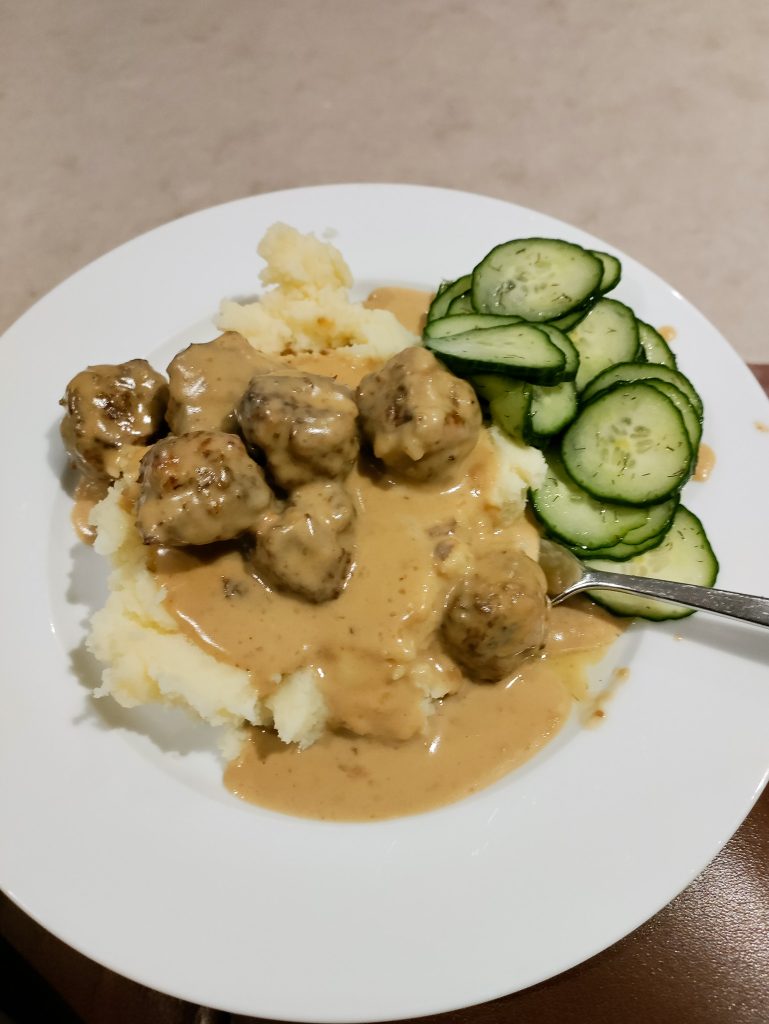 Couple more tasty meals. Swedish meatballs and quick pickle cucumber. And miso glazed roasted eggplant, with soba and smashed cucumber from Recipe Tin Eats cookbook.
Unpictured stuff:
Pickleball pretty much every Sunday. I am improving!!
Holiday planning with MEP and Paul. They are coming in May. Love having visitors!!
We got our car back, with a fresh new radiator and bumper.
We picked out flooring for the house. Next we paint, then get the floors done. Then done!