Umm so I procrastinated blogging for far too long and now I have A LOT of things to catch up on. Like, huge life changes. O_O
UPDATE TIME!
Scott got laid off.
We decided to move back to Australia.
I quit my job.
We sold everything in our apartment and moved out.
Currently in Nepean visiting papa.
The last month was crazy. It was really stressful to sort all of our life belongings into what we still needed, what we would ship to Australia, what to sell and what to donate or throw out. Al while I was still working almost every day. Hopefully we didn't make any mistakes. Scott did an excellent job of managing dozens of Craigslist posts and we were able to sell everything.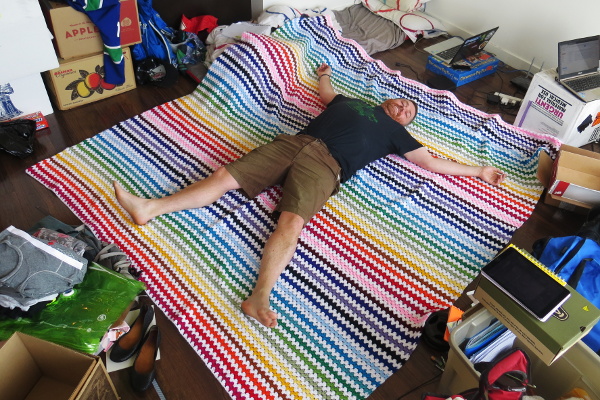 I finally finished my crochet blanket, with like 3 days to spare. It's so big!! It took me two years to finish. We have vacuum packed it and put it in the boxes to Australia.
Anyway so last weekend we flew to Montreal. We watched Dan-Que perform in a story telling show and took in a few Nuit Blanche exhibits. We hiked up Mont Royal and walked through underground tunnels. And ate and ate. We had bagels, smoked meat, Portuguese chicken, arepas, kouign amann and probably even more I'm forgetting right now. Thank you for all those great recommendations Facebook friends.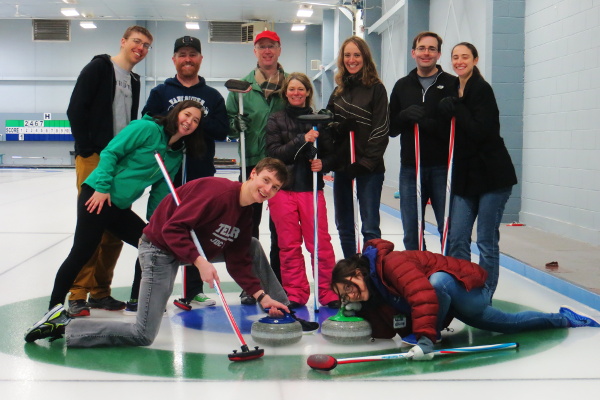 And now we are in Ottawa! It was tight but we managed to spend some time with a lot of my favourite Ottawa people. :) We went tubing (Scott crashed into a fence with his face and did 18 flips in the air, and got a fat lip), curling, escaped from an escape room, watched Eddie the Eagle, ate ridiculous amounts of dessert, and played A LOT of games (Careers, Clue, Scattergories, Quiddler, Wizard, Five Crowns). Fun!
UPCOMING TRIPS
Listowel & Toronto
Whistler for my last skeleton race ever :'(
Epic roadtrip (Washington/Oregon/California/Nevada/Arizona/Utah/Idaho/Wyoming/Montana)
Playa del Carmen, Mexico
Walk across Spain (Camino de Santiago)
Miscellaneous Europe (Glasgow/Ipswich/Rotterdam/Lund/??)
Thailand
Approximate arrival in Melbourne, Australia: mid-July 2016