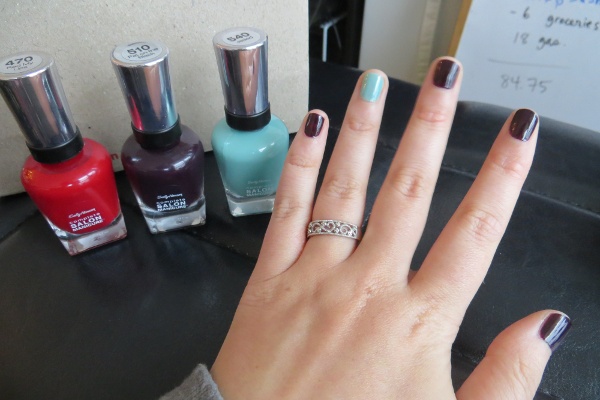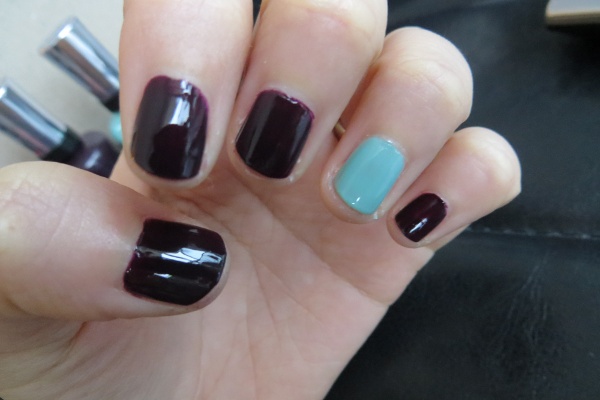 I thought I was going to have a few days off work so I painted my nails on Saturday morning. Turns out I'm actually working a whole bunch. Ha. Plus we went trampolining. Well anyway it's Day 4 now and I still don't have any chips whatsoever!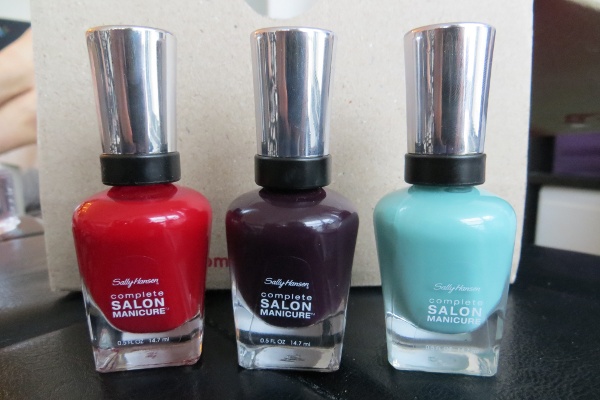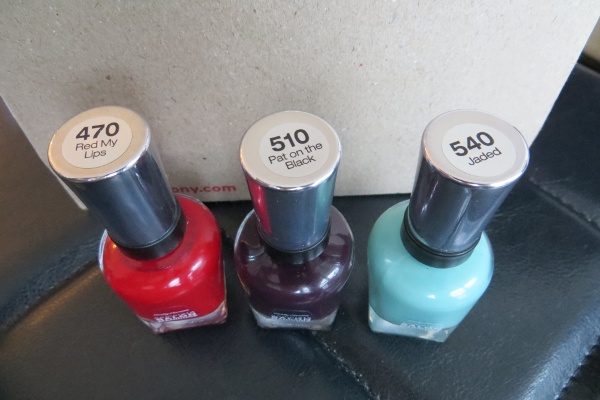 I've always liked the Complete Salon Manicure line of nail polish. I like the wide brush, the formula, and the cool colours. I was pretty happy to be selected for this Influenster box.
Pat on the Black and Red My Lips had full coverage after 2 coats, but Jaded was quite sheer. I did 4-5 coats and it's still not completely opaque, although it is really pretty. I topped my manicure with Essie Good To Go (my HG top coat) and it looks nice and shiny.
Disclosure: I received these nail polish samples from Influenster for review purposes. I was not financially compensated for this post. All opinions are my own.