I made a thing! Two things actually.
First, a bobbly baby blanket for a bouncing baby boy (Cassia and Pablo's baby who is named Cedric!). I brought it to them when I went to Adelaide for Cassia's baby shower, which I took no pictures, whoops.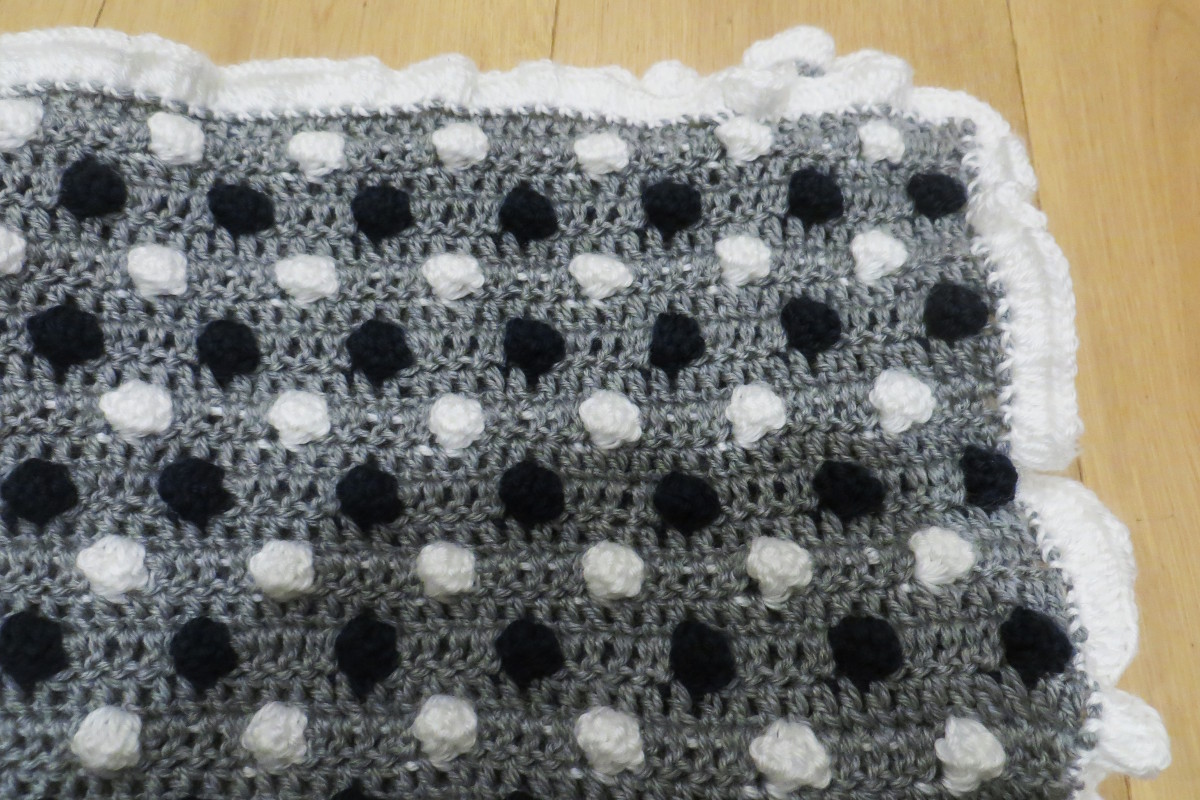 I picked this design because it doesn't have lots of holes to catch little babby fingers like a lot of other crochet blankets have. Plus the polka dots are soooooo cute!! They're also really fun to run your hands over. So nubbly.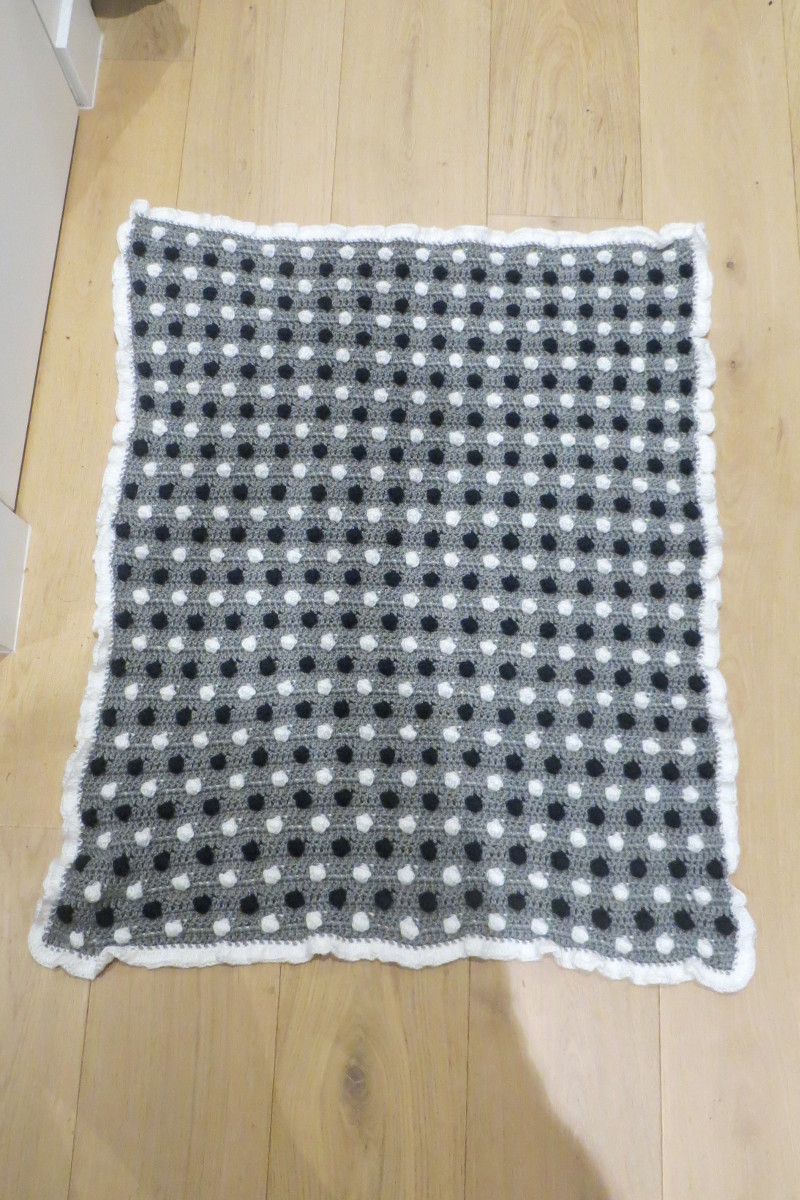 The whole thing. I used
this pattern
, which was quite easy to learn, especially since it had a video. My mom taught me double crochet when I was much younger but everything else since then I've learned from youtube.
Little Cedric nice and cozy in his Finnish baby box (Pablo is half Finnish). I used a super soft acrylic yarn that is completely washable. I'm so happy the blanket it getting used.
Second, a bunnyhug for brother Brett's birthday. (OK technically not a bunnyhug but I just wanted to say something that started with B haha)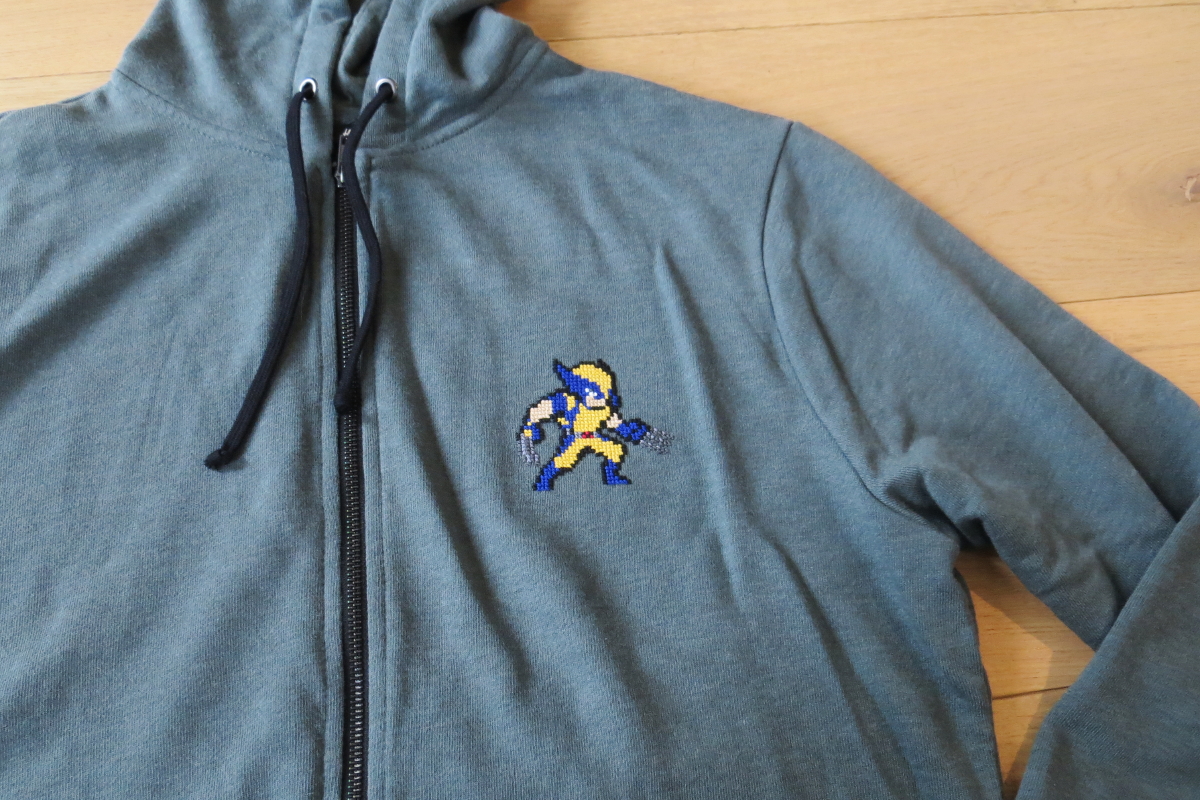 As usual, Scott picked the design and I executed. Brett is a big Wolverine fan.
I used waste canvas to do the cross stitching, like I did for Scott's hoodie. This design was easier to do because it's actually better when it branches out instead of being a big solid block.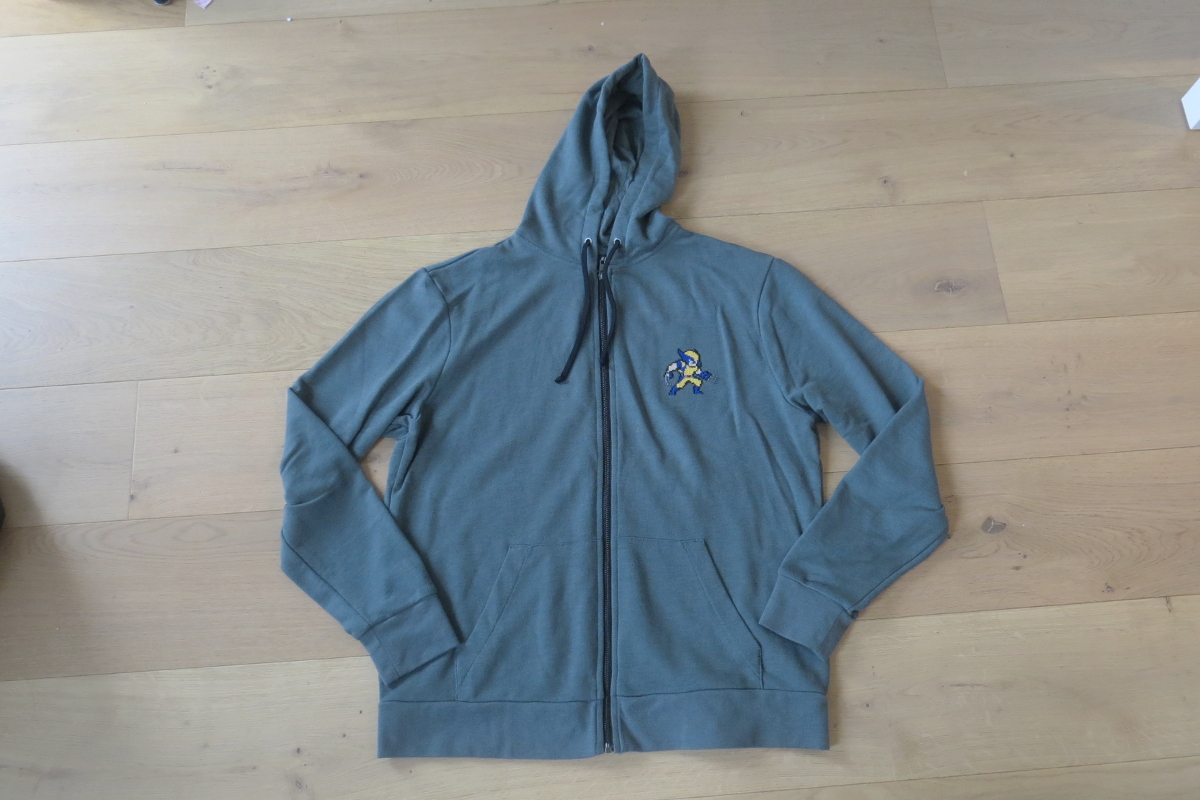 Pretty pleased with how it turned out! And it's also completely washable.
PS yes I can make one of these for you. Let's talk.