When we first booked this Canada trip we thought we'd only be able to see Rosemarie on the weekends so Scott and I booked a three day kayaking trip way up at the Northern end of Vancouver Island with North Island Kayak.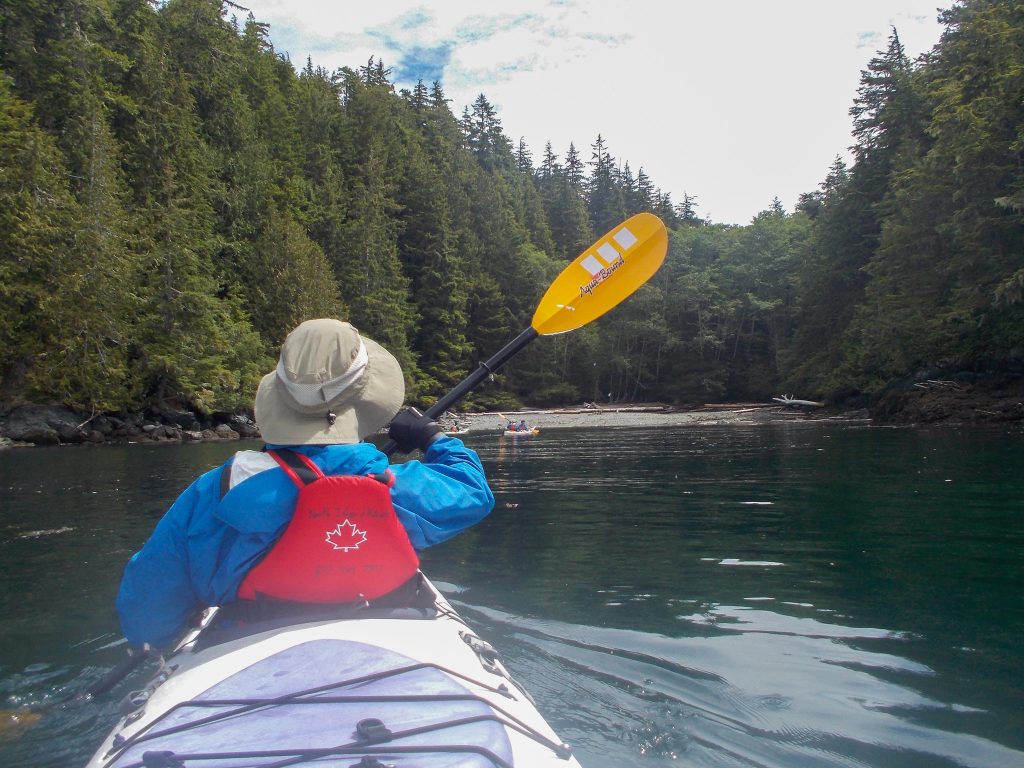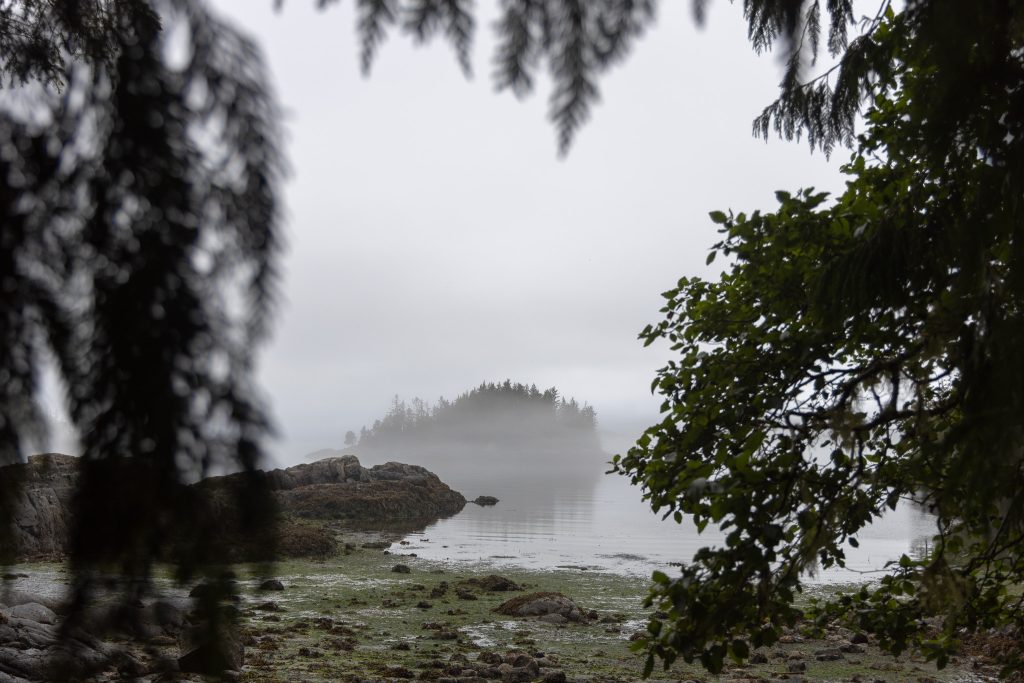 The weather and water conditions were perfect. No rain at all. Mostly sunny with one moody misty morning. At some points the water was like glass! I kept yelling out "How is this the ocean???!!"
We saw tons of humpback whales in the distance from the campground but didn't end up seeing any orcas. The orcas were behind schedule… yay climate change.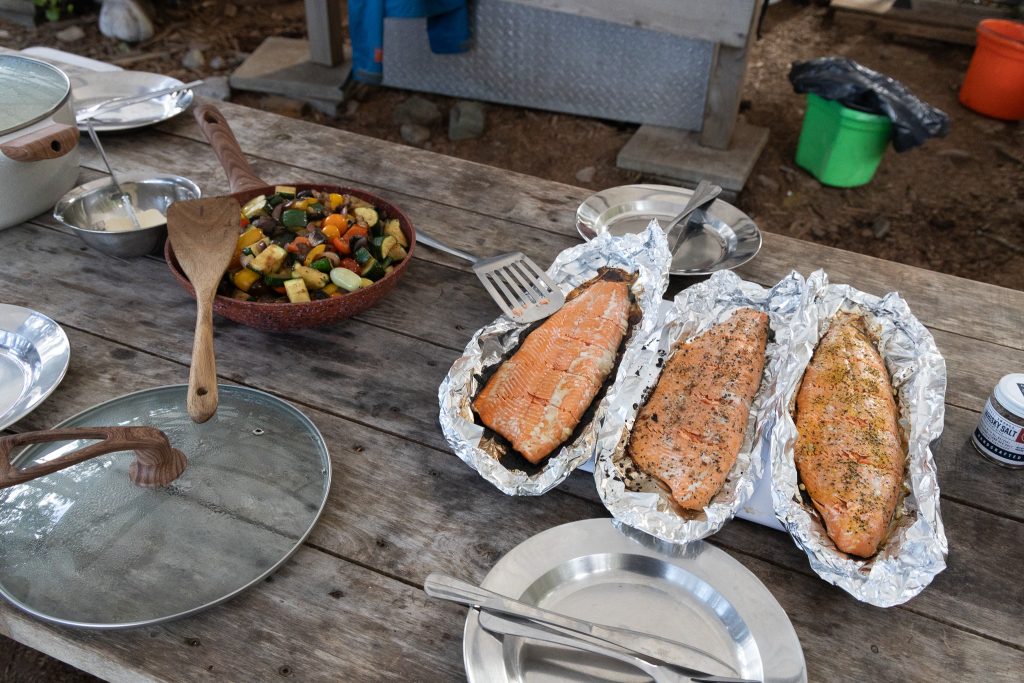 The other people in the group were friendly.. we had a Brit couple, a Swiss girl, an older Canadian man, and our guide was a young Canadian dude. We didn't have to do any of the cooking or cleaning, and our tents were already set up for us with humongous elevated sleeping mats. It was all very luxurious.
I lost my mind a little bit when I found out they made dairy-free Nanaimo bars for me.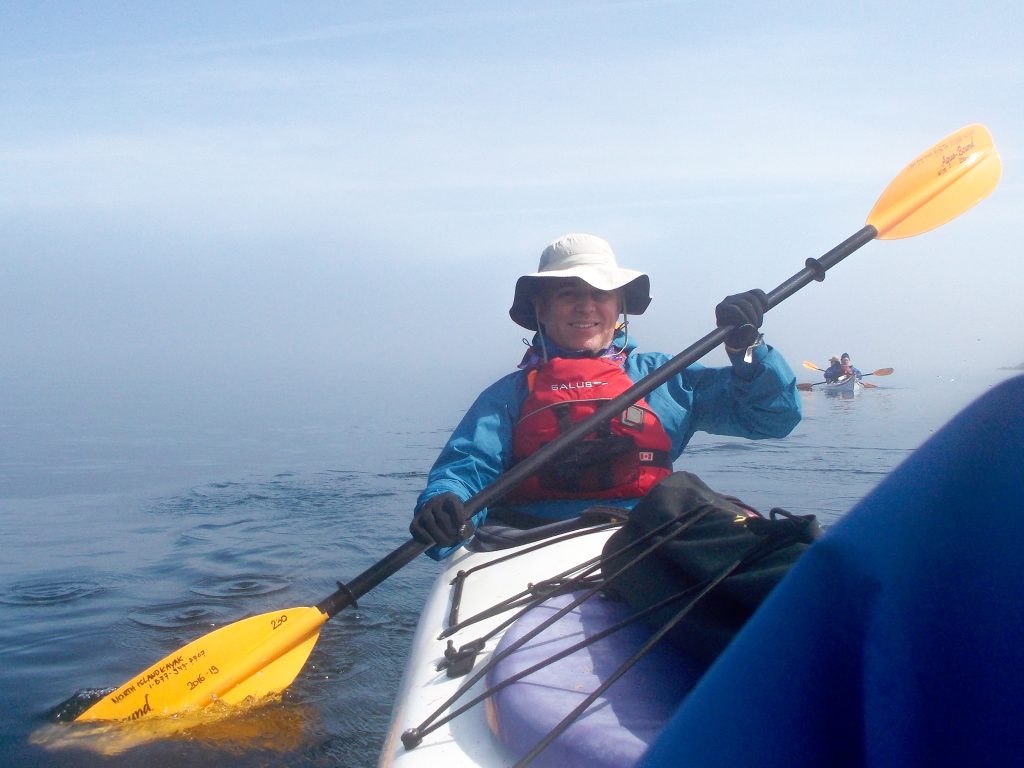 My arms definitely got tired, but thankfully Scott is a machine and just kept paddling, while I took FREQUENT breaks. Basically we'd do about one to two hours of kayaking at a time, broken up by meals and snack breaks. And it was at a verrry relaxed pace. Over the three days we went the entire way around Hanson Island.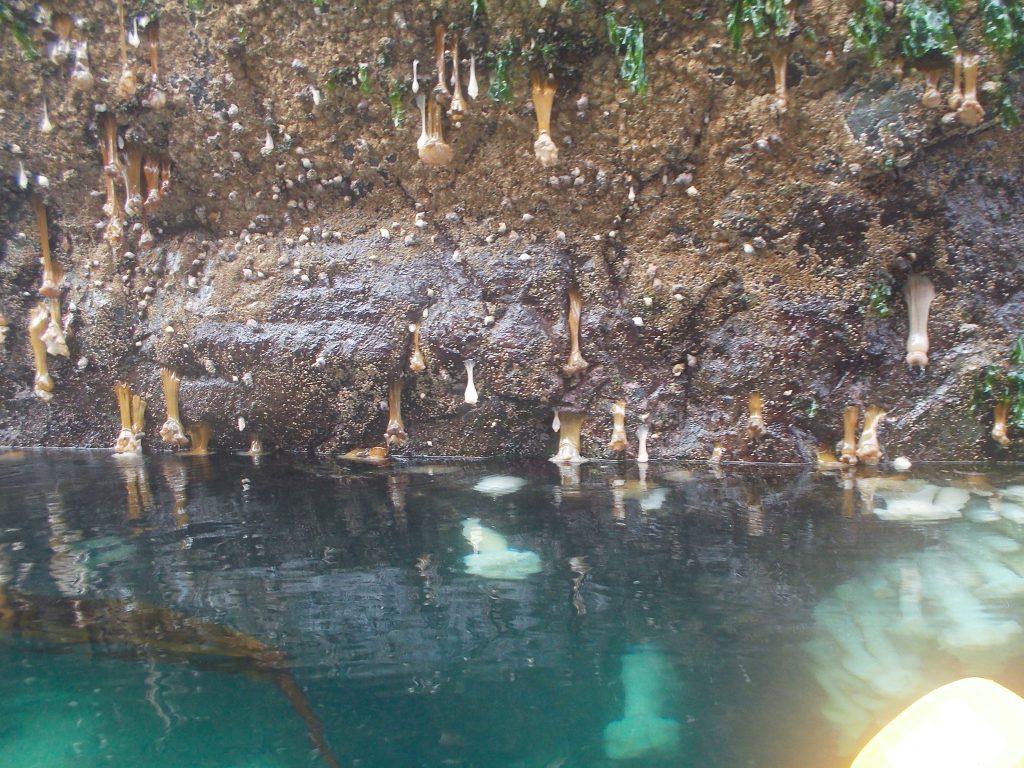 One of the most memorable parts for me was when we kayaked through this little crevice at low tide. The rock walls on both sides were covered with super droopy sea anemone and urchins that were now out of the water. The looked like snotty testicles. Never seen anything like that before!! We went through twice. That's where we saw the giant morning sun star fish as well.
While we didn't see any orcas or bears we did still see tons of wildlife. I loved when the eagles flew over us, and kayaking past the rock sausages (seals).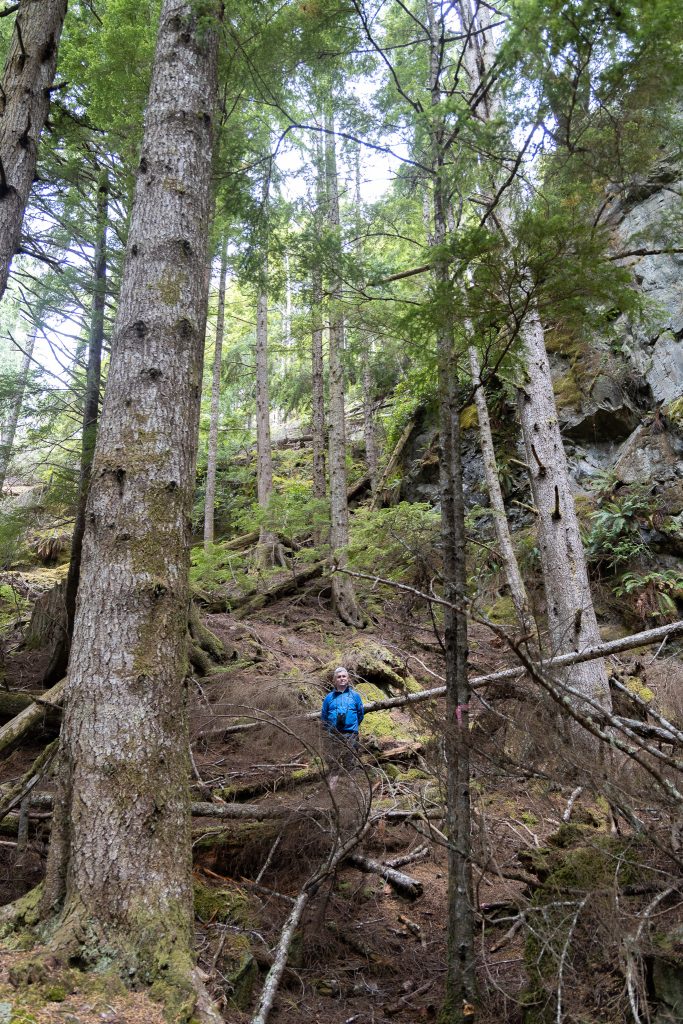 BC is great.