Alright, where did I leave off last?
After I was finally certified by AHPRA I was allowed to apply for my Radiation Use Licence, which took another couple weeks, and then FINALLY FINALLY I could start applying for jobs. Luckily there were quite a few job postings over the last couple weeks. I got rejected straight away from a few, but then got an interview for a part-time job, which I ended up getting… and accepting! WOOHOO! So now I am 40% employed.
Two days a week is a little low, but at least I've got my foot in the door now. I start at the end of January.
The hospital is a bit far from here (50ish minute drive), but our lease ends mid-February so I think we might move. If we pick a different inner suburb that is just a bit closer to the highway my commute will go down to 30 minutes, and we would still be quite close to the city.
What else have I been up to?
I made all five of our nieces and nephews some pretty epic Christmas presents, which I will post after Christmas. I've started a crossstitch sea otter in a sweater to match my crossstitch koala in a funny shirt. My 2016 1 Second Every Day video is nearly finished. Still going to the gym. Still hanging out with my trivia friends. Still watching too much TV.
I spent 4 hours on a very hot day making Scott a 4-layered chocolate, hazelnut, and ricotta birthday cake, and then found out after about 2 bites that I am allergic to (raw) hazelnuts. Not like deathly allergic but it definitely made my mouth go really crazy even after a very tiny amount. :(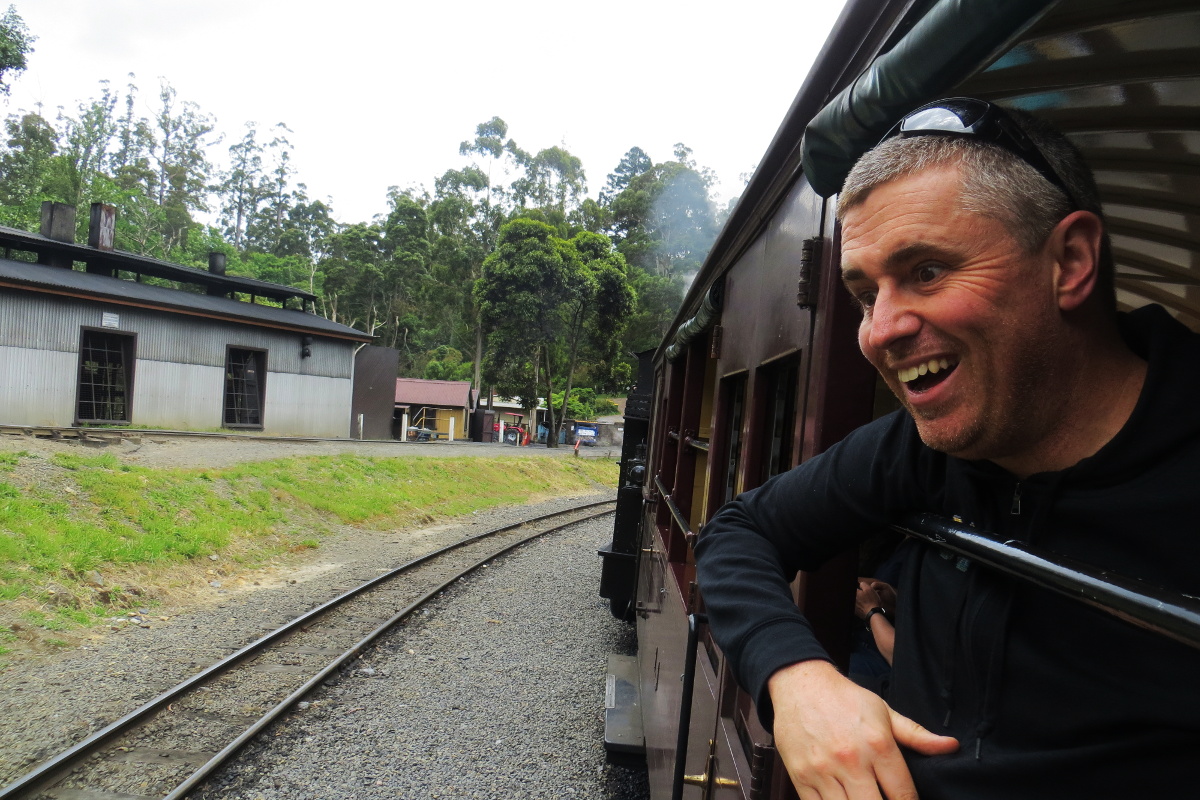 Rae and Thomas came to visit last weekend. We did a mega tourist day up in the hills. We went on Puffing Billy steam train, which was way more fun that I thought it would be! You get to sit on the windowsills and stick your legs out of the train like you're in India or something! It was surprisingly exhilarating.
We also went to the Piggery for lunch, and Old Kingdom for peking duck dinner, PLUS Gelato Messina for dessert so it was also an epic food day.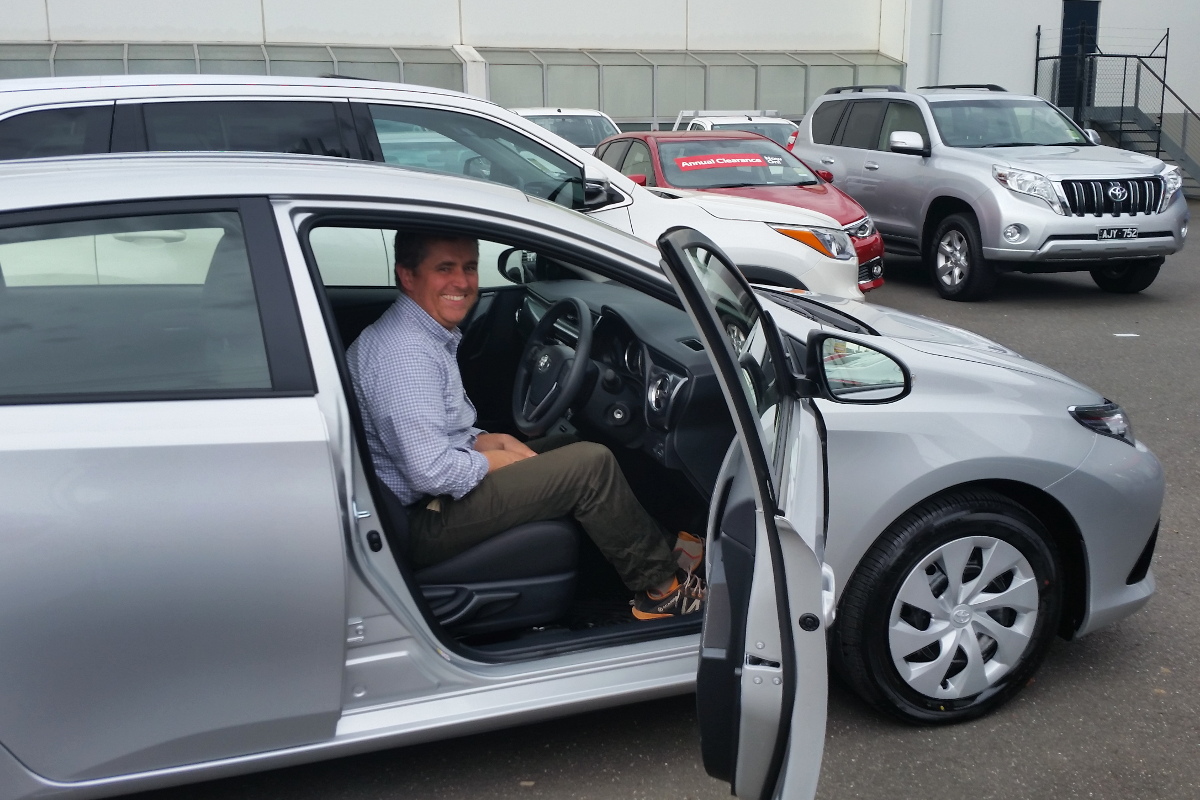 Oh yeah and we got a new car! I don't know if you've heard of this model, but it's a Toyota Corolla. ;) Pretty neat to have a fancy new car. We expect to keep it forever 5ever.
OK I have to get ready to head to Boronia to start off the Christmas festivities (my first Jorna Christmas ever! I'm kinda scared tbh). Happy holidays!