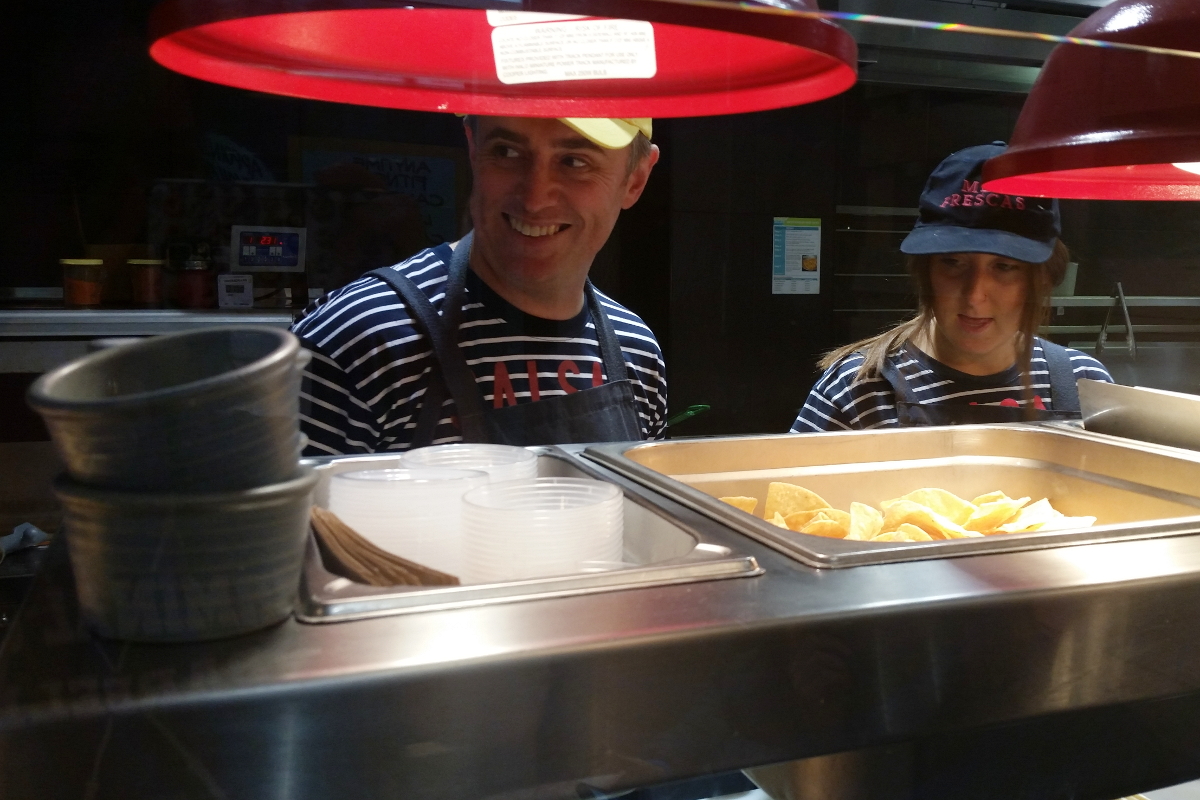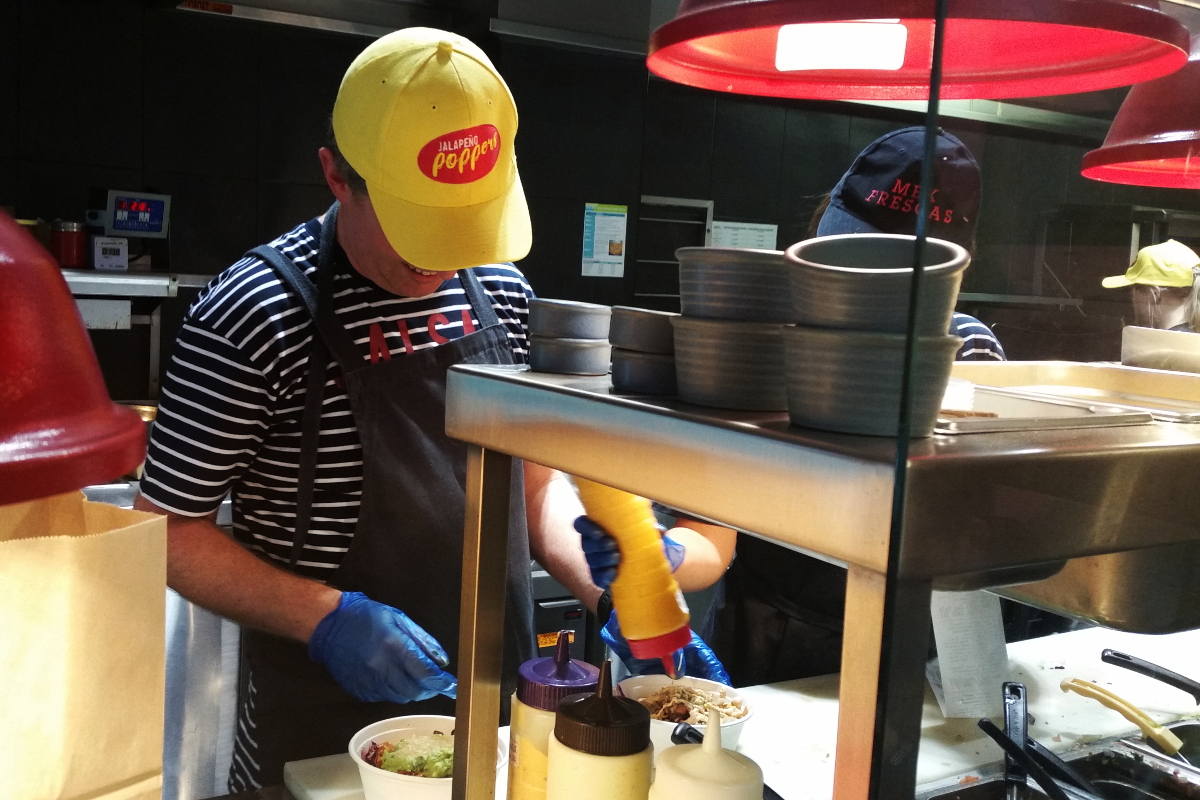 Alternative post title: Scott's Midlife Crisis? j/k
Scott's work sends all their new staff to work half a day at Boost and Salsas. You might have seen pictures of him on Facebook making smoothies a while back. He finally did his burrito day and conveniently it was very close to our house and on my day off! Jemma came out to meet me for lunch/laugh at her brother.
He was easily double the age of everyone else working there hahahahaaa. Jemma said people might think he was an ex-con and that was the only job he could get. Heheheheeee. It was quite busy when we were there and he looked a bit stressed, but we still got to say hi.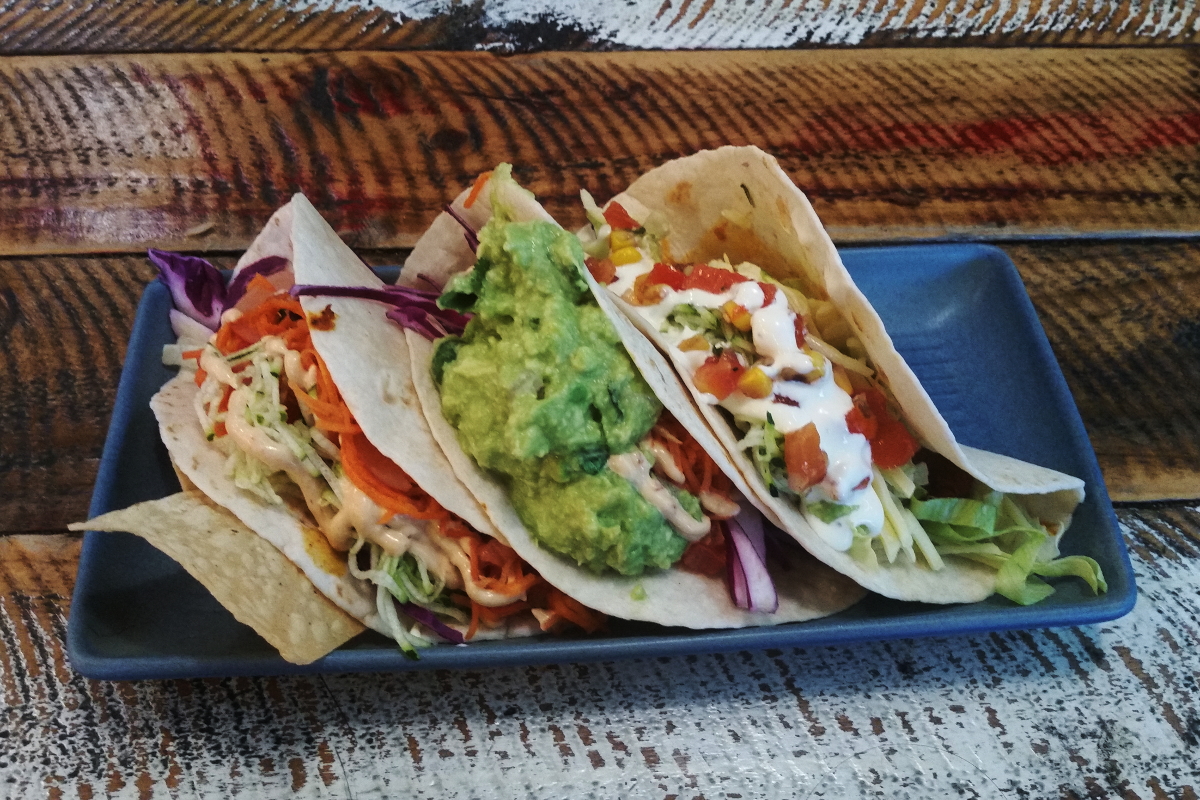 I was going to do a Zomato spoonback for this post, but I think I may have gotten special-made tacos for me because that was A LOT of guacamole. :D They were all very tasty, and great value on Taco Tuesday!
PS I got to keep the hat