No major issues at the state border. The border permit check took about 10 minutes, but the roadside covid test took over an hour as there was only one poor nurse swabbing every single person in every single car. I felt very bad for her, I hope she was getting paid well. At that point you didn't have to isolate after getting that test so we continued on.
We arrived in Adelaide and checked into the hotel and then I went straight to the gym. I had a competition the following weekend so I didn't want to skip training! I found a weightlifting gym (Athletic Compound) very similar to my club willing to let me drop in. I was nervous to go in but it was fine once I started.
Then we went out for an Afghan dinner with Cristoforo in Port Adelaide, of which I took no pictures. It was a funny dinner, we were the only customers in the restaurant and I'm not really sure they really wanted customers? Food was good though, and enormous. Then we went for a drink and saw a crazy man with a dog and a bicycle. Fun.
The next day we caught up with Jill and Cassia and family. M REALLY did not like Scott. From the very first second. She pretty much cried any time that he was close by.
We did lots of walking and talking and hanging out at their house, because they were leaving for Spain a few days later they, understandably, really did not want to accidentally end up at an exposure site. I just wanted to hang out with them anyway, so it was all good. We did go out for a lovely patio dinner at the Lion.
The jacaranda were in full bloom. I never remembered seeing them before? Neither Scott or I knew what kind of tree they were and were pretty convinced that there aren't any in Melbourne. However since returning I have seen approximately 90,000 of them, including about 50 between our house and my work. I seriously don't know how we didn't notice them before.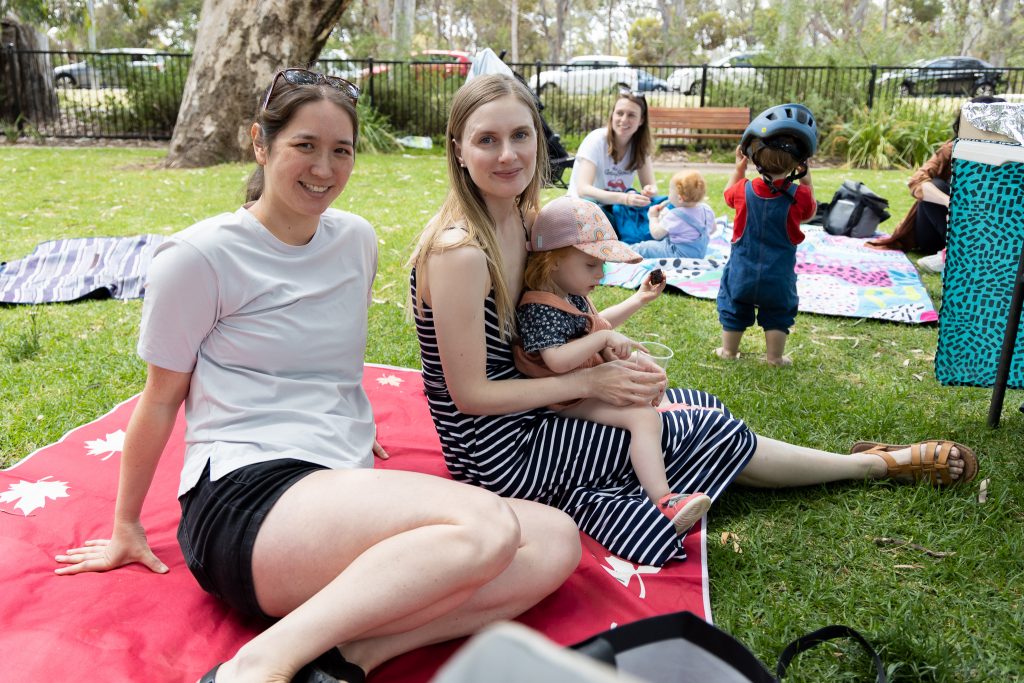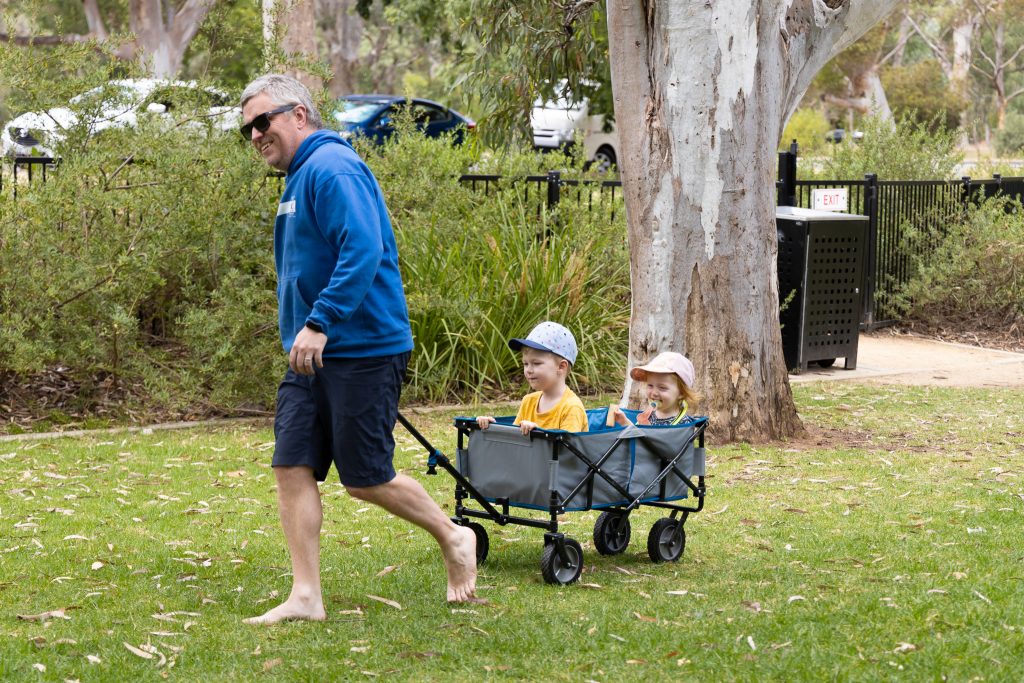 They had a goodbye party in a park with their friends and some family. Scott finally won M over (temporarily) by pulling her and C around in the wagon. Lots of happy giggling.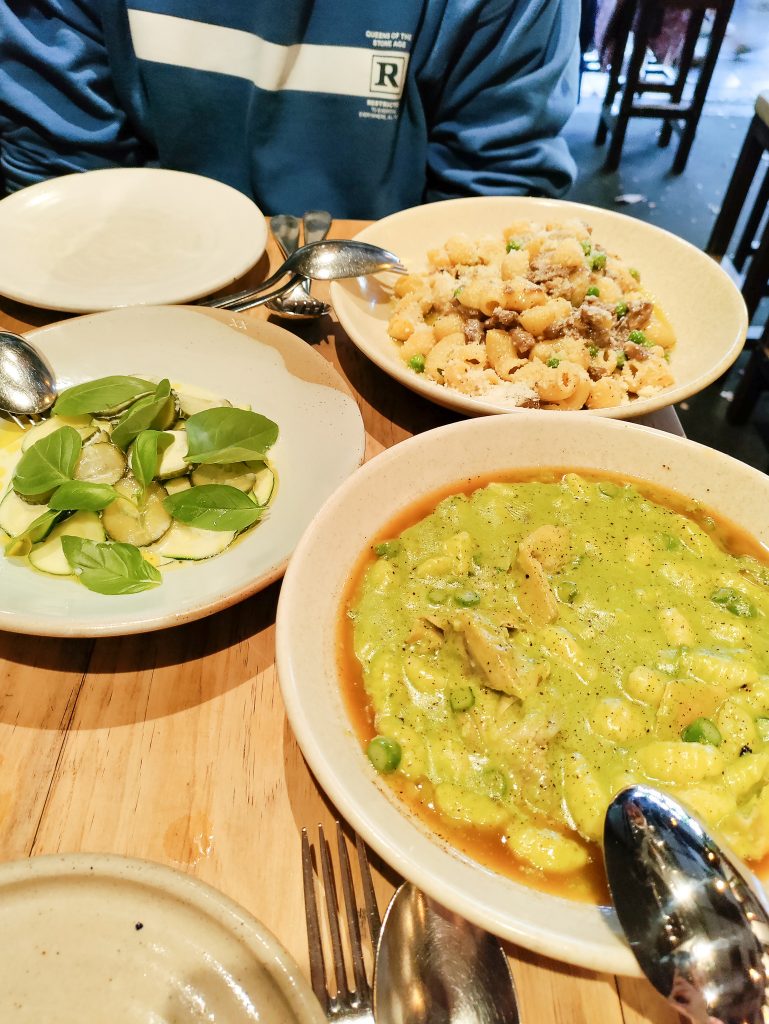 The last day I went to the gym again to train. They gave me a t-shirt! And then Scott and I went out for dinner at Laura from Masterchef's pasta restaurant. It was nice! We had burrata with beans, zucchini and pickled cucumbers, gnocchi with artichoke and asparagus, and rigate with goat.
Then we went for one last hug goodbye (although maybe not too long until we see them again, if we are actually able to rendezvous in Ottawa in April, fingers crossed). The next morning we got up early and drove all the way back to Melbourne in one go. Scott did 75% of the driving, he is the best.