One kinda cool thing about lockdown life has been all the new takeaway options. Fancy places doing cheaper takeaway, where you might have to do a little assembly at home. After weeks of not going anywhere we decided to treat ourselves with Attica at Home, somewhere we probably wouldn't get to go to normally.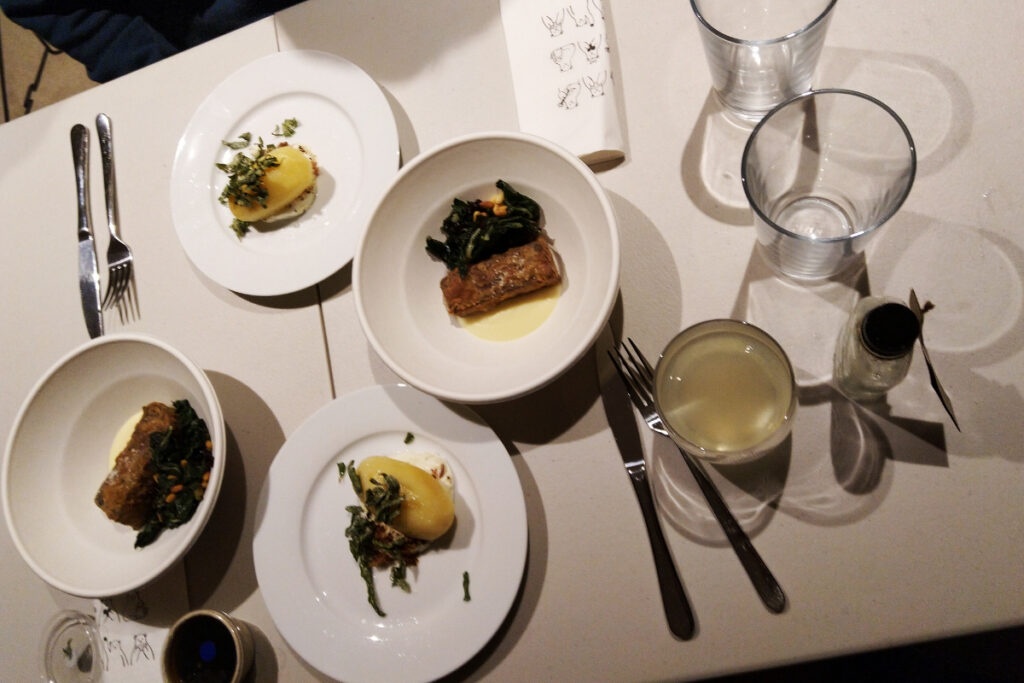 A Simple Dish of Potato Cooked in the Earth it Was Grown – a very tender potato with a tart curd and saltbush.
The Dish That Saved Attica aka Spice Crusted Lamb Shoulder – a verrry tender piece of lamb with some greens and a super rich puree.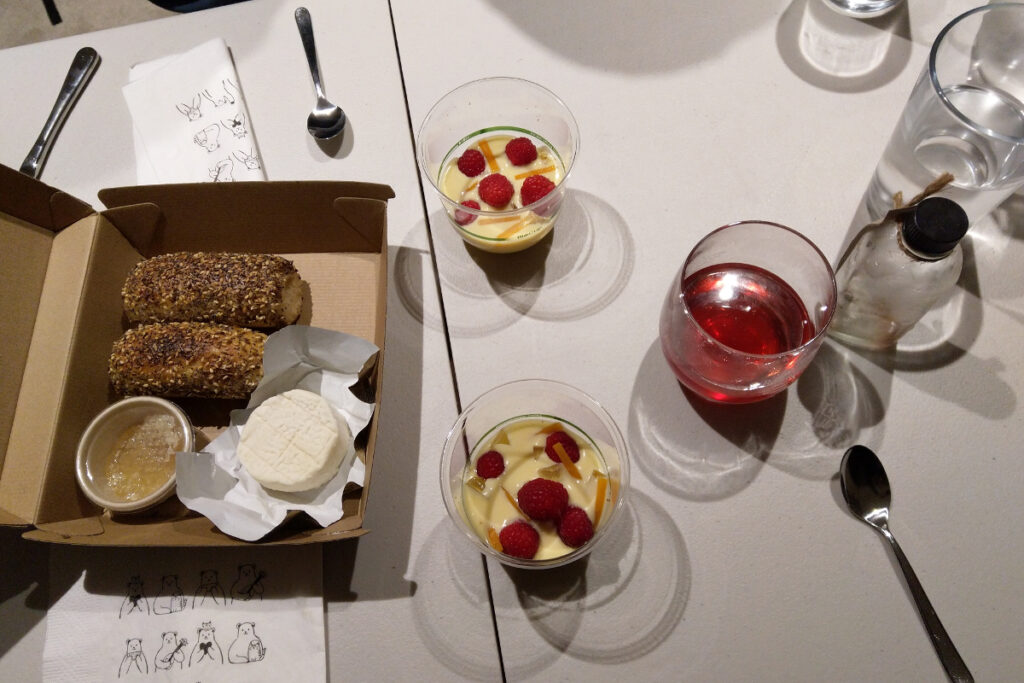 Plight of the Bees: Trifle Version – a fairly basic trifle with very smooth cream, cake, raspberries etc.
Baby Holy Goat 'La Luna' cheese served with Baker Bleu ficelle and fresh honeycomb – really delicious creamy cheese with suuuuuper chewy rolls, with a delicious hunk of gooey honeycomb.
Cocktail Selection: one sweet, one dry.
Everything was quite nice. We loved the lamb and puree the most, and the cheese was sooooo good. Everything was pretty small so I'm glad I added the extra cheese course. The trifle was the least special part of the meal but it was still fine.