I did not take many pictures in August. But it was a pretty good month!
Of course I got to go on my Solo Trip, which I already blogged about.
I also got to have a half price spa treatment at Endota, which included a massage, a facial, and a pedicure. It was extremely relaxing and nice.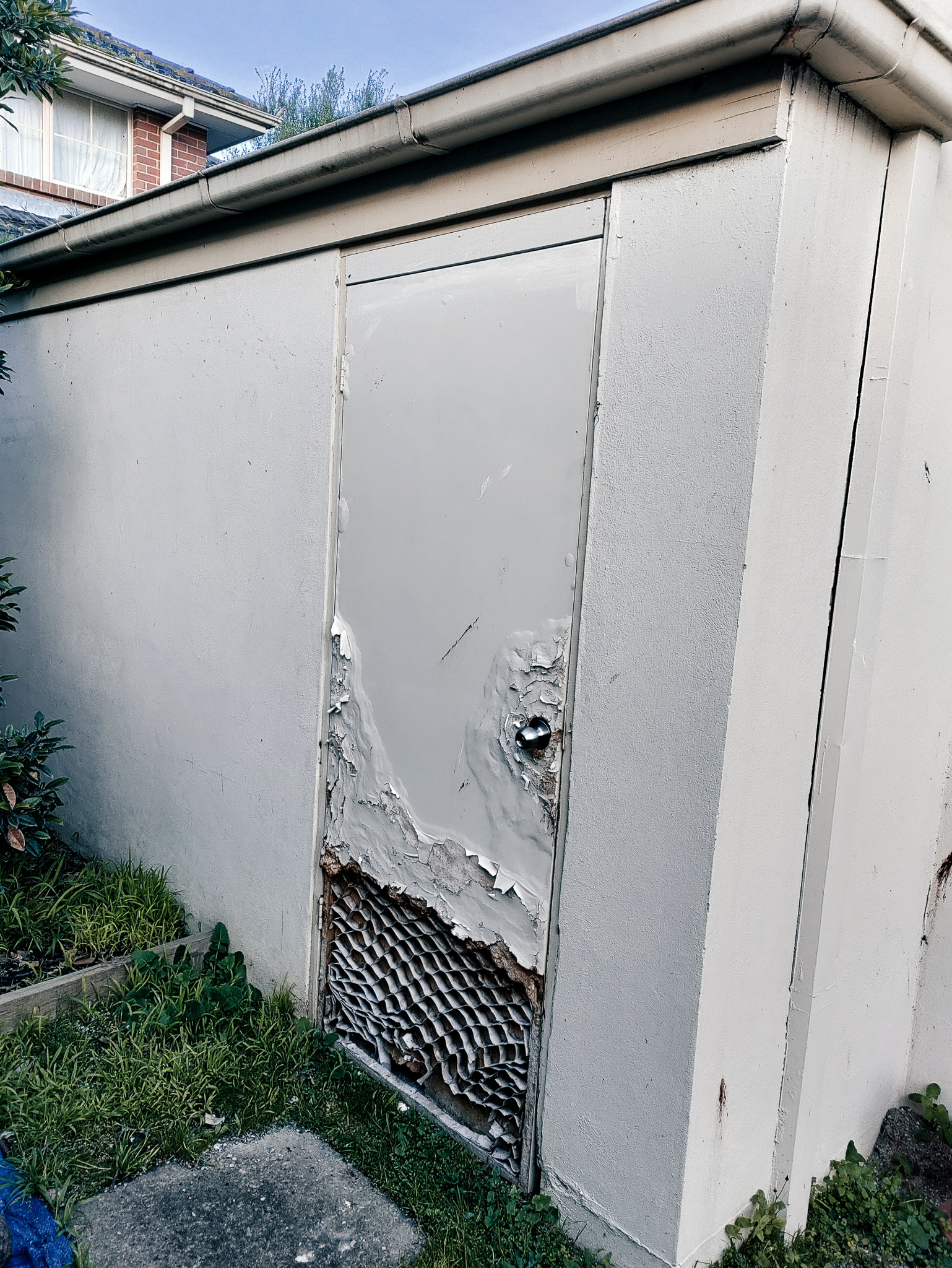 We finally stopped procrastinating and got someone to replace the door on the back of our garage that was disintegrating. Now we have a proper exterior door. I painted it, I think it turned out pretty good.
Scott got covid, which is obviously not the best… but I thought I had mild covid… Scott's covid was even more mild. He didn't even cough! So that's pretty good.
He had to isolate at home for seven days but felt fine enough to work from home, and I was still allowed to do my normal stuff as long as I rapid tested every morning before work.
I went for a spicy Indonesian meal with Sophie to get me out of the plague house. She's fun to eat out with because she always suggests ordering something very random and weird and sometimes they turn out great.
The last AFL game of the season was my team vs Scott's team. In Brisbane, so we didn't go, but we watched on TV. The Dees crushed the Lions so badly that it actually bumped us up into second position on the ladder going into the finals (which should have been a great advantage but today as I am writing this post I know that we wasted it, lol).
We went to Belgrave for Myles' 4th birthday. He really loves those Bakugan ball thingies.
On the way home we bought some horse poo to tumble into compost for the garden. Scott was not very happy tipping the bag into the composter because it was definitely still very poo-y. Hopefully it pays off.
Sophie and I went to Sally's for dinner, and to convince her to come back to the gym (post babby). We got Indian takeaway and it was nice. The baby is cute too.
My work colleague had a "Sensible Weeknight Birthday Potluck". I brought seven layer dip. I also got to have lasagna, butter chicken, tuna bake, roasted vegetables, miso soup, ice cream sandwiches, and lots more. I LOVE POTLUCKS. And then I went home at a responsible 9:30pm. Delightful.
I made Alvin's Drunken Chicken. It uses a lot of bottles of liquid. It did turn out nice though. The chicken was very nice and soft. Mild flavour, but I was able to save the poaching liquid and extra chicken to make chicken and corn soup later which came out really tasty. The bruised salad with the drunken chicken was easy and good though, I'll make that again soon.
Knitted sweater progress. If I quit now I could have a knitted race bib for skeleton. :P Only 9000 more rows to go (to fit my extra long torso), and the sleeves. I'm hoping the sleeves don't feel quite so boring as they should work up a lot quicker than the body.