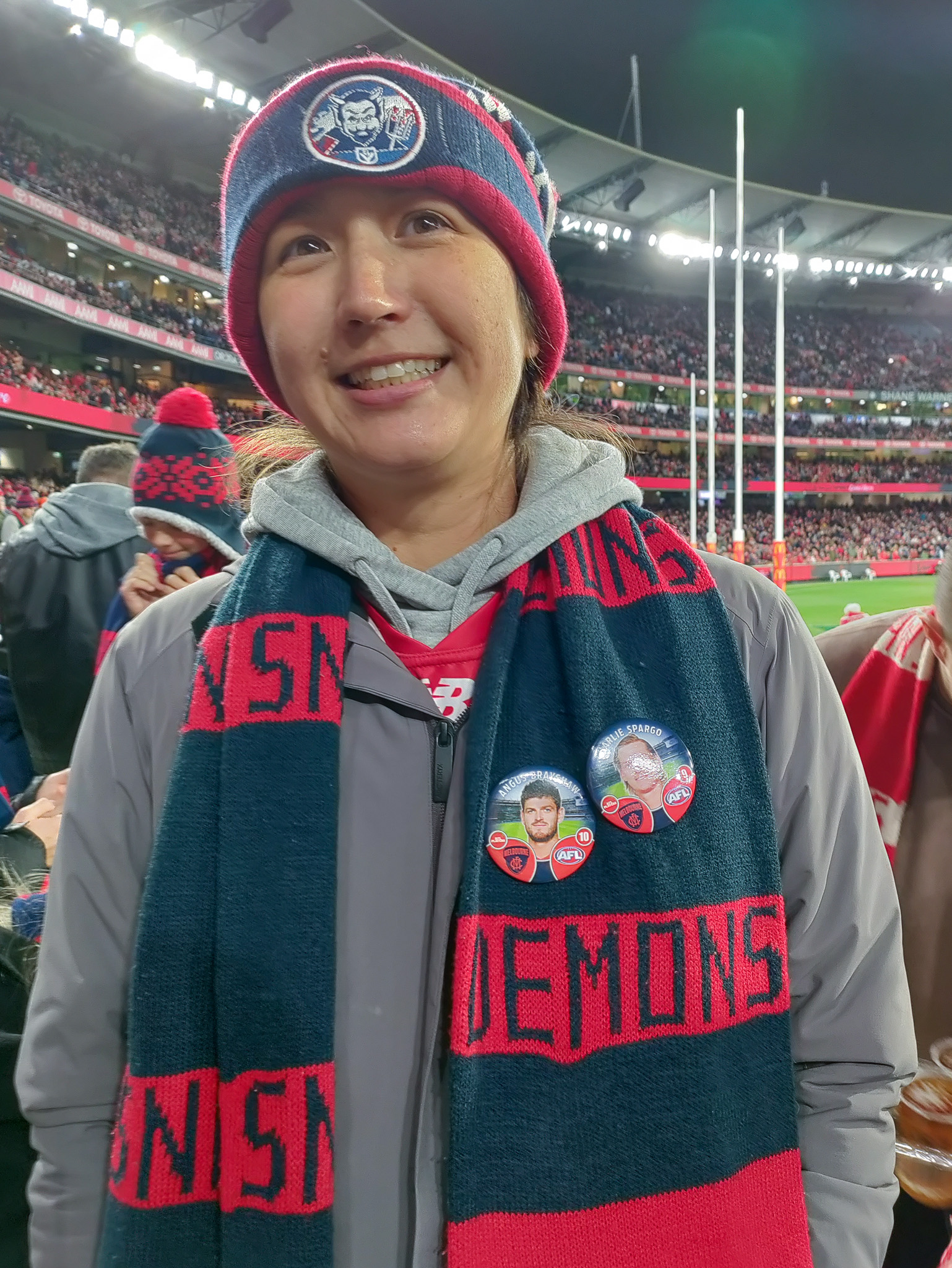 September was all about footy finals. Melbourne and Brisbane both made it. Melbourne went into the finals in good position, but lost two weeks in a row. Brisbane went into the finals in worse position, but won two times in a row, but then unfortunately lost the preliminary final. Bummer. At least we didn't have to spend thousands of dollars on Grand Final tickets.
Instead we watched the Grand Final in Boronia with the family. It was a nice chill day.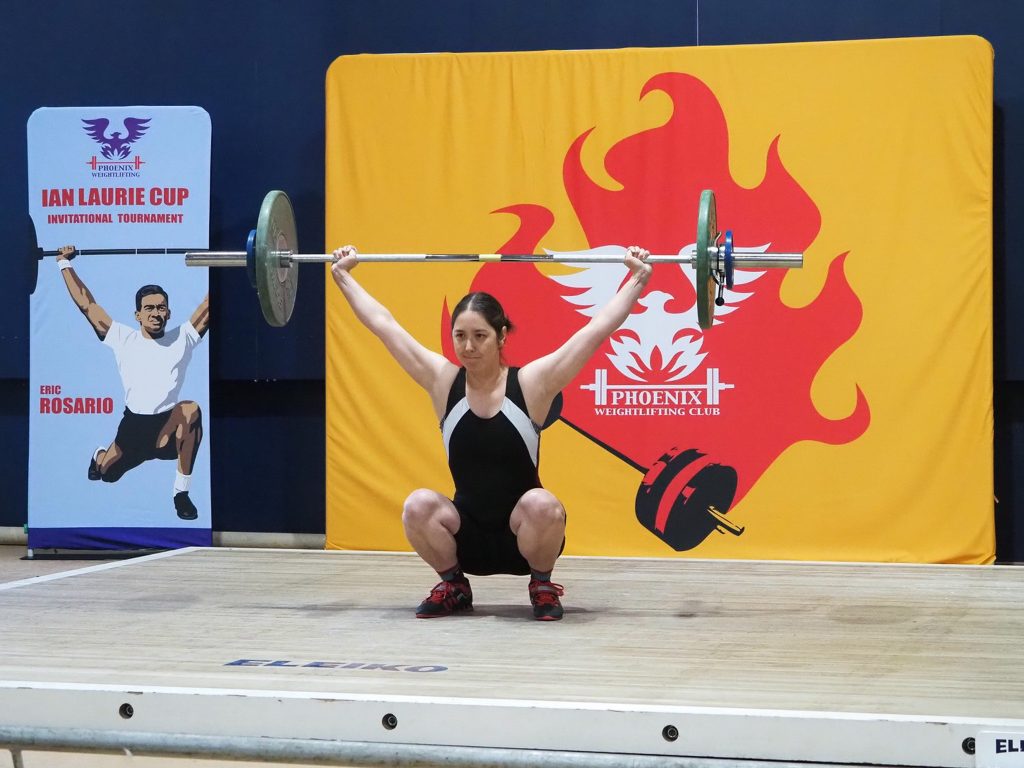 I went in to the Ian Laurie Cup feeling pretty good. I hadn't competed in many months so I thought PBs would be inevitable. However they were… evitable. I did quite terrible. I only made my opening snatch and my opening clean and jerk. Yikes.
I am blaming it on my bodyweight, haha. I had unintentionally lost a bit of weight a couple weeks before the comp so decided to go down to the 64kg bodyweight category. I was thinking that if I made the same total as last time but at a lower bodyweight I would go up a grade (to J, LOL). However instead I actually did much much worse, like two years regression. So now I've just decided to eat everything in sight and fully embrace the 71kg category.
My next competition will be right before Christmas.
A rare 6 player game. We've only played it with Scott and I. First impressions are good but need to play more.
We had a fun Queens Death Day (it's what she would have wanted). We went to Bis's place to play Wingspan with some of my Discord friends, and then went in to the city for dumps. It's always great getting dumplings with big groups because you get to try so many different things.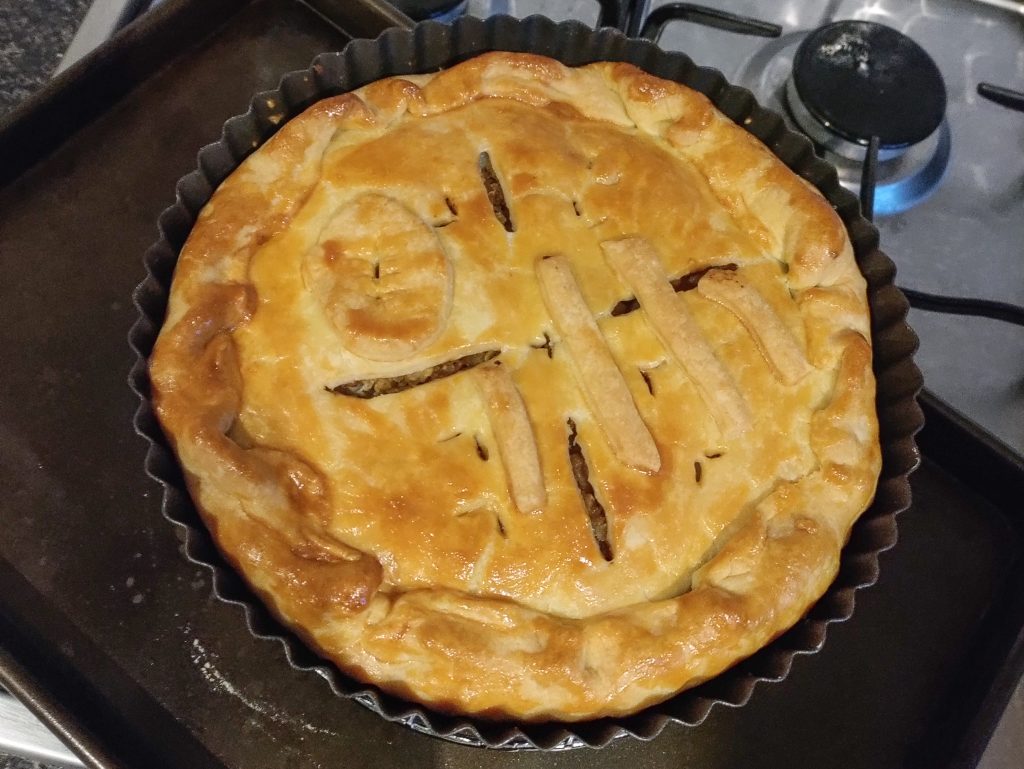 Scott made the pastry and I mostly followed this recipe for the innards, but I added small cubes of potatoes before baking to bulk it up. I was worried the pastry wouldn't cook properly because it didn't say you had to blind bake it, but it worked perfectly. No soggy bottoms.
Unpictured stuff:
I went to a potluck at Bis's place. It was epic, we had so much food. The highlight for me was Sally's shawarma… she even found those pickled purple turnips that I miss so so much.
We got the garden ready for summer. It started off well, but then literally everything got destroyed by snails. So we had to start again, with better defences. We're still struggling with the battle against the snails. Over the past three days we have stomped about 600 of them, not even exaggerating.
The designer came over to look at our house to help start our renovation process. (We want to re-do the bathroom and laundry room, and a small addition to the kitchen.) I told her my ideas, she pointed out lots of problems that we hadn't thought of. We had to wait until she finished her masters degree so we haven't gotten anything back yet, but it should be ramping up in the next few weeks. I am excited to see what she comes up with.
We went to a 1st birthday party that had 200 people invited. INSANE. We barely saw the kid hahahah. The food was great.
Scott's lawn bowls season has started so he's back to doing stuff every day. Bowls, hockey, running, garage gym, and sometimes filling in on people's soccer teams. Busy boy.
Oh after about a year of waiting I finally got to see the allergy doctor to find out about solving my hayfever problems. However after a lot of testing I seem to only be allergic to birch pollen (which I already knew), olive tree pollen, and a few other random things that I wouldn't actually be exposed to. And interestingly, not grass. There are not a lot of birch trees here so it's a bit weird that I get so many symptoms. The doctor asked if I wanted to try grass allergy shots anyway even though I didn't react to grass on the skin or blood tests but I decided not to because I felt like I'd spent enough money already. Not entirely sure what to do tbh. For now I'll continue with my daily Telfast and nasal spray.
Scott is extremely behind in #SMAJ activities. We did do one, I don't know which month it represented… a delicious feast of a Vietnamese meal at St Cloud after my weightlifting comp. We got the Feed Me banquet because we couldn't make any decisions and it came with so much food we had two full lunch servings leftover for the next day.
Got the trivia ladies back together for a trivia night. Was a nice evening. Another establishment that has decided to not bother with dishes and serves everything in cardboard though. My enchiladas got served in a cardboard trough.