This place is very close to our house.
Jemma, Jess and I ALL ordered the zucchini, corn and halloumi fritters… and then found out they were not available. Le sigh. So here are our second choices…
Smashed avo for me, which I guess is the reason we still don't own a house. :P With a poached egg. The avocado mixture was like 50% feta. Yum. Very lemony. Good sourdough as well, and we appreciated them giving us decent knives to cut through it.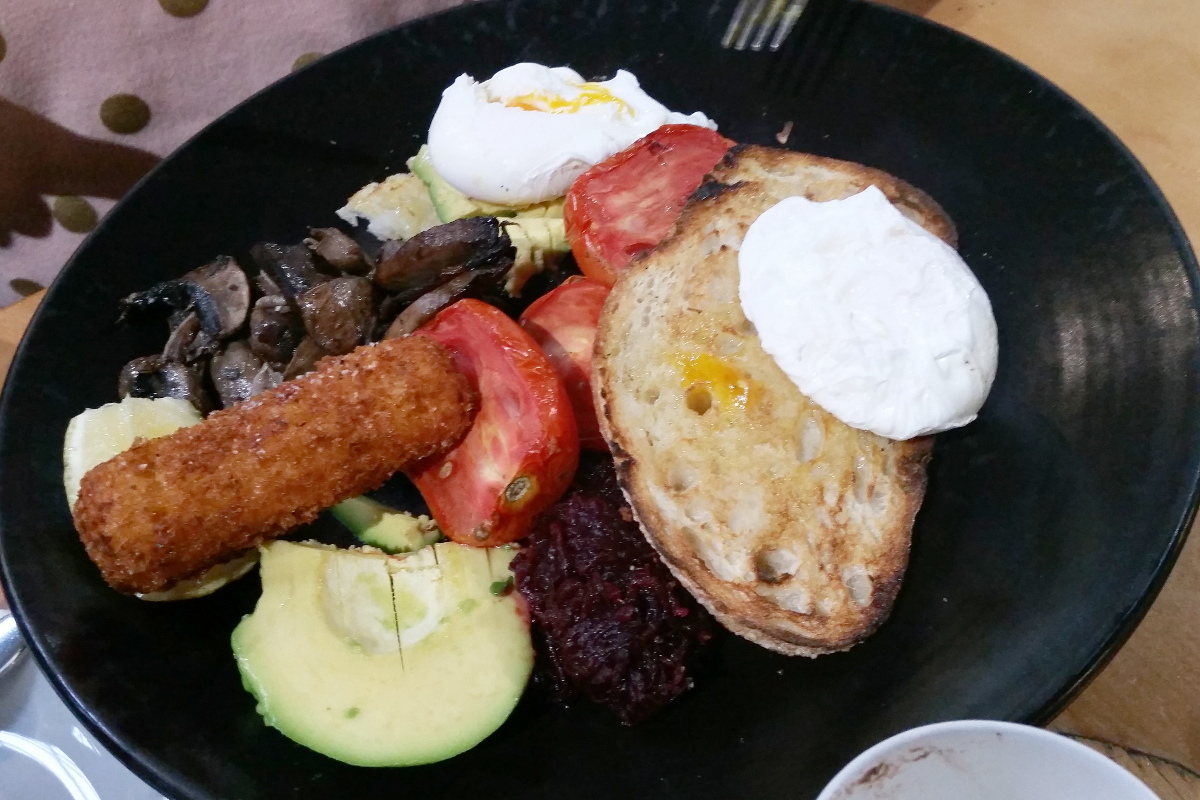 Jess had the big breakfast that came with a cheesy croquette and mushrooms and stuff.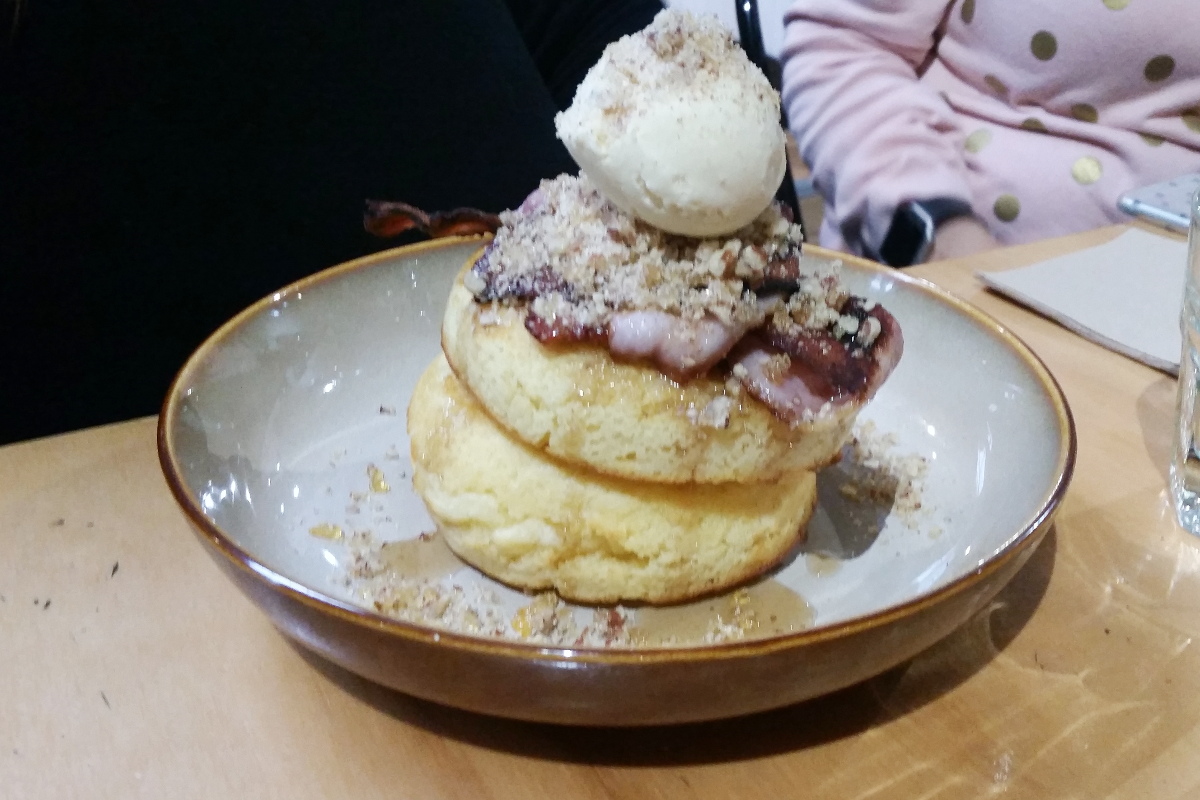 Jem had hotcakes with bacon and pecan and ice cream. They were very light and fluffy.
All decent. Disappointing that we didn't get to try the fritters though. Maybe don't go on a Monday morning.