Oh glorious weekend after a long week at school. We haven't actually gotten that much homework yet, but being at school sucks compared to working at the hospital. I am looking forward to my first rotation at St. Pauls Hospital, next next week.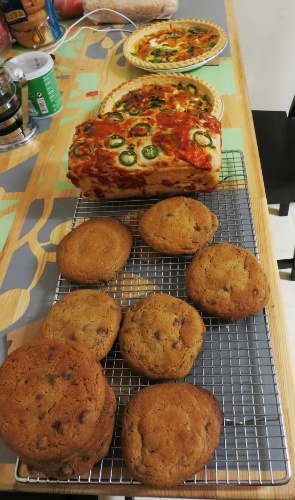 For some reason we decided to cook all sorts of things this afternoon.
I made oatmeal choc chip muffins, nutella stuffed choc chip cookies, and two mushroom spinach bacon quiches (although I should have just made one, they turned out really thin). I kind of want to cut out a circle out of one of the quiche and just put it on top of the other quiche. :/
Scott made that amazing looking cheddar jalapeno bread in the middle of the picture, and also tempered some chocolate to make chocolate covered strawberries. OM NOM NOM.
Now every single dish that we have is dirty. Also I have no idea where we are going to put all of this food. Scott said we should have a bake sale.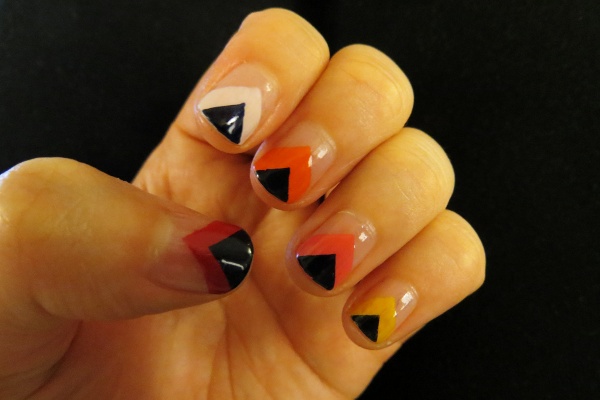 I think my nails turned out pretty cool last week. I used my nail stickers again. I like the bare nail parts. Pretty handy that this manicure doesn't get messed up when your nails grow!
Well……… I don't have much more to talk about at the moment so I guess I'm off to start the dishes now.
P.S. Thank you very much for all your nice comments on my last post. I appreciate them very much. <3