I've got a few new pictures from our skeleton weekend at Whistler Sliding Centre a few weeks ago. Tink was there for the whole session taking pictures so we all got a few new ones of ourselves from different vantage points than what we can do on our own, which is pretty neat.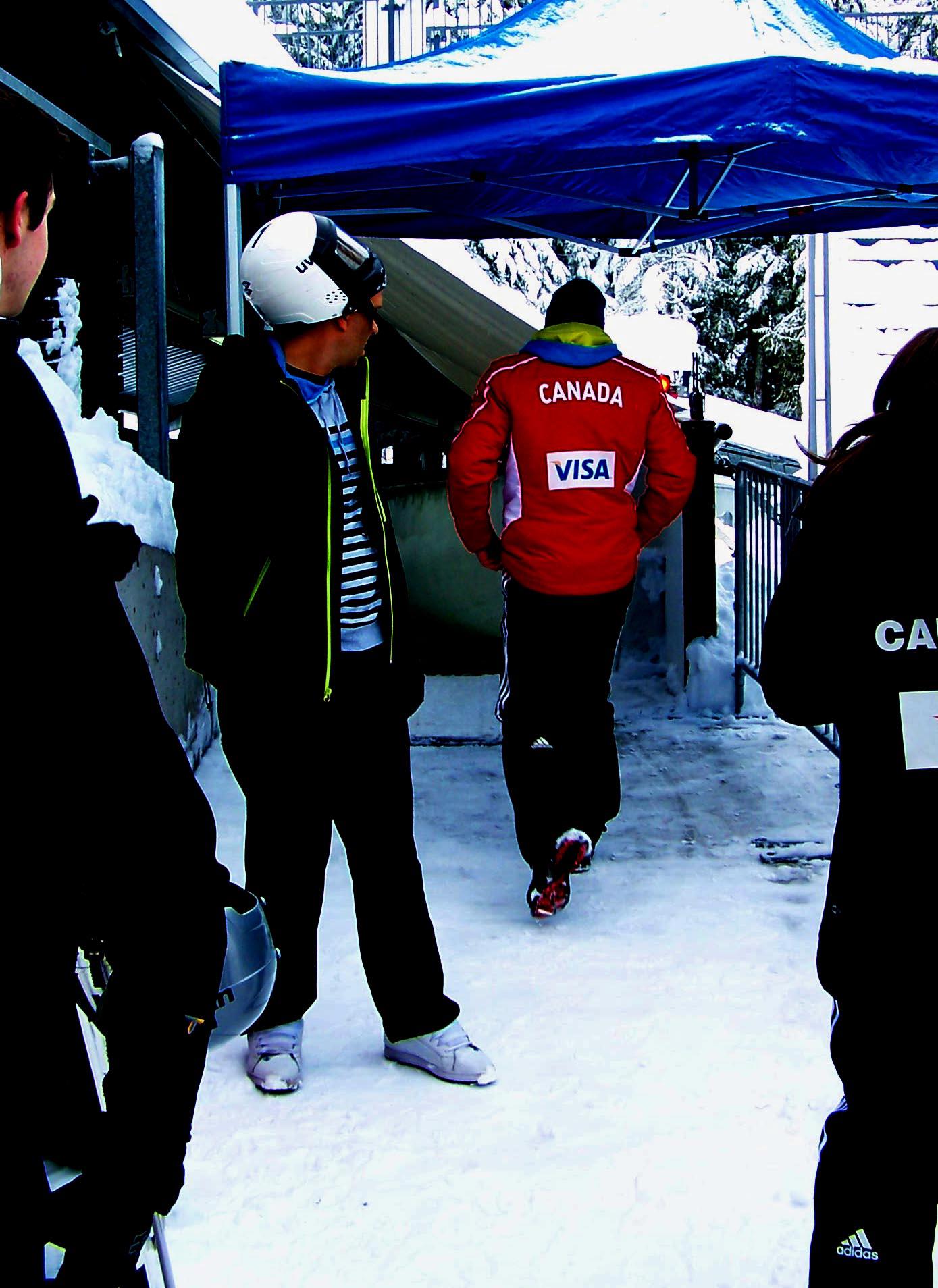 This picture shows Maple Leaf start. That's our coach in the red jacket. You can see the launching board  on the ground that we put our sleds on to get ready to slide (then he pushes us off by our feet). To the right of the picture is a shipping container that we can stand in to keep a little warmer while waiting.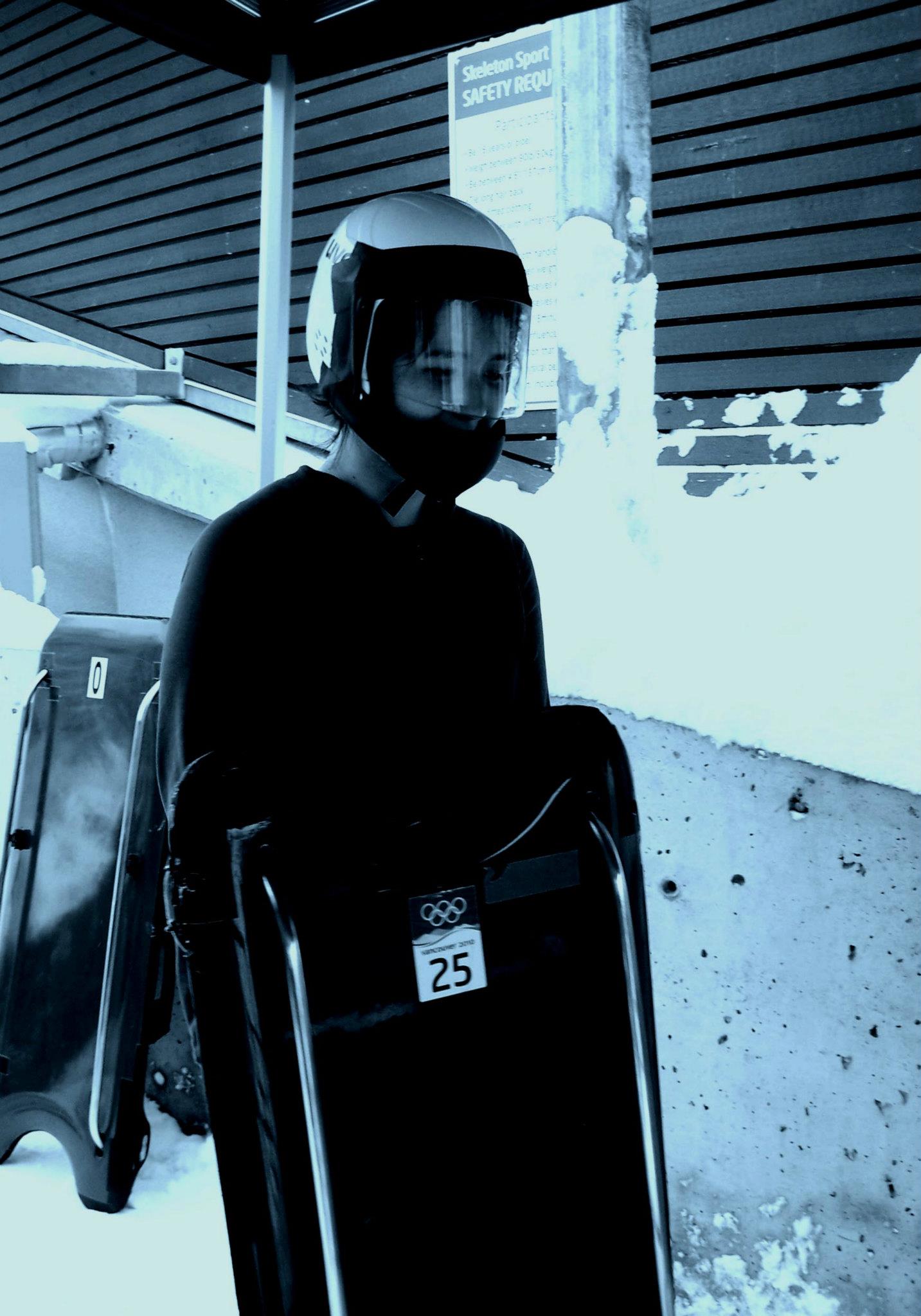 Me carrying my sled over to the launching board and getting myself mentally prepared.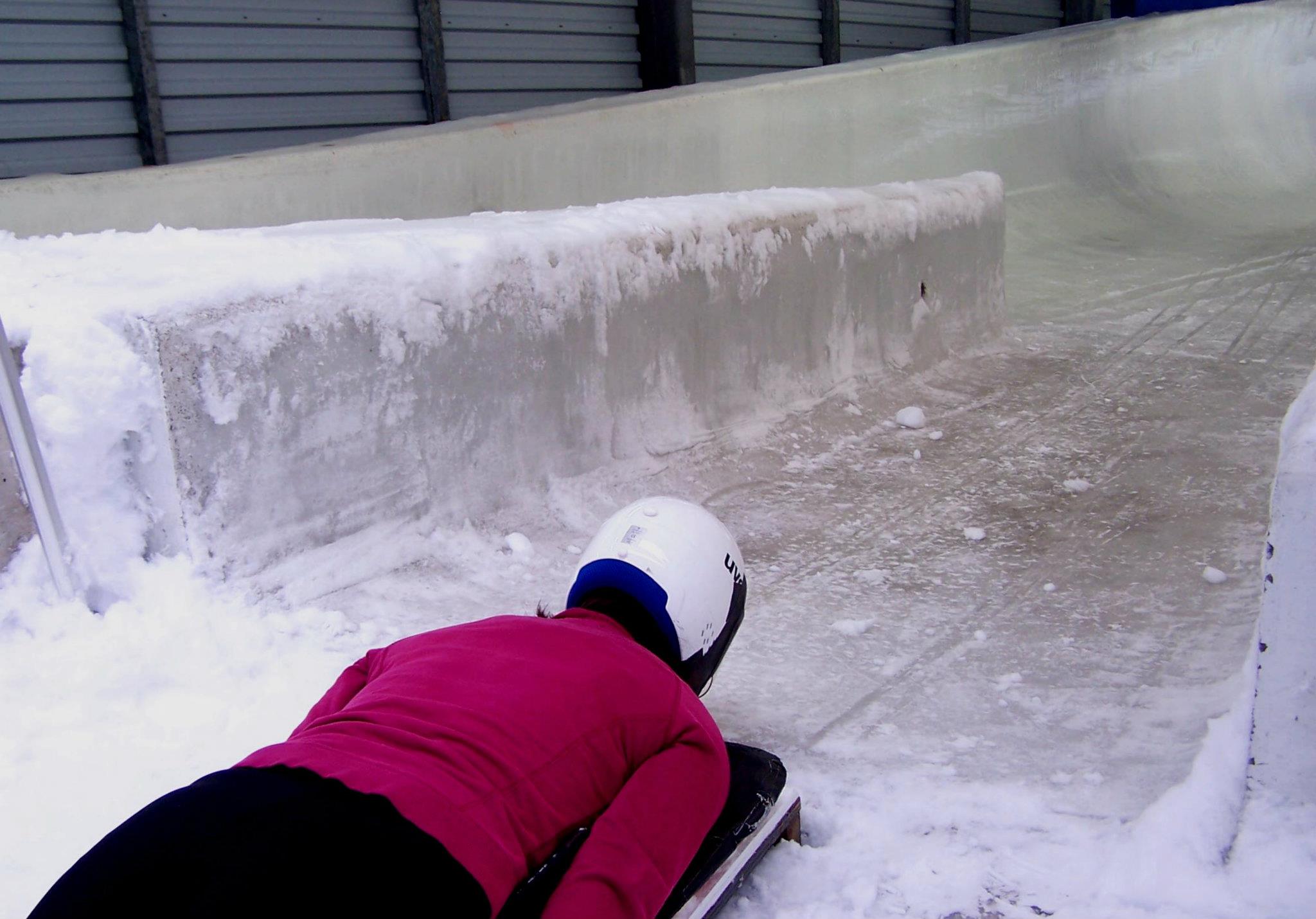 Ready to go, just waiting for the all-clear from the people up in the box. At this point I would just be exhaling deeply to relax my whole upper body.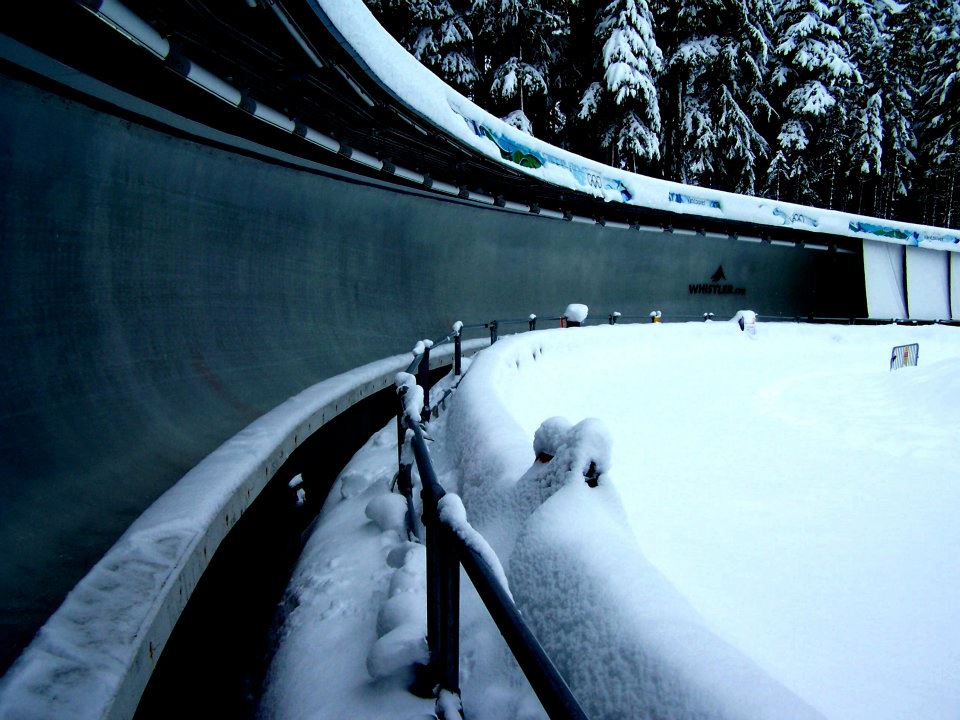 A nice shot of the Whistler sliding track.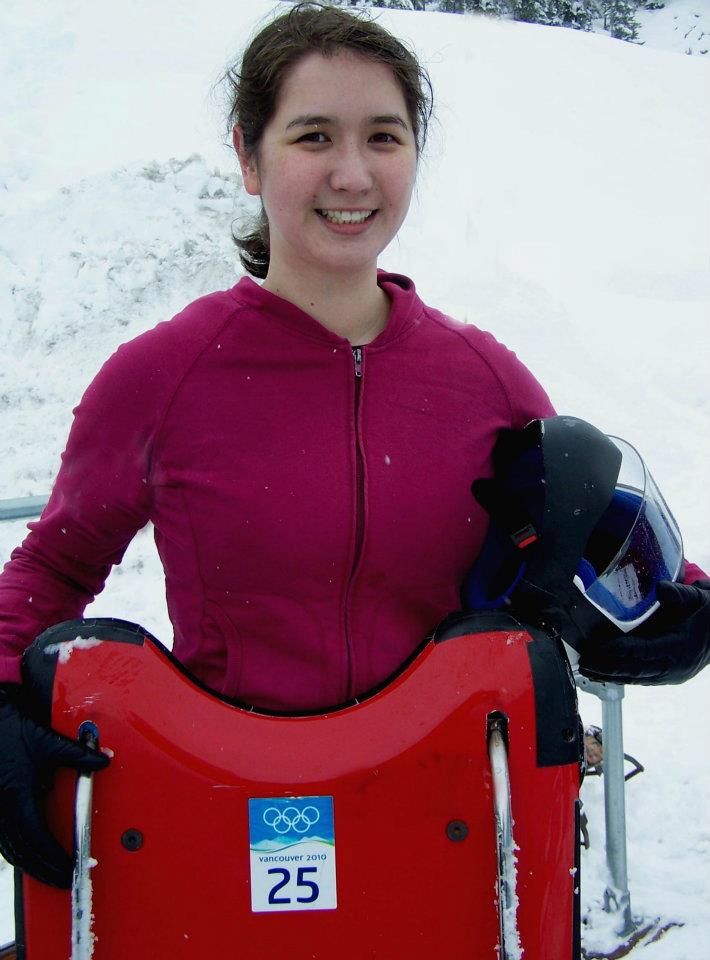 Happy after another skeleton run!
Can't wait till next year.