My feet are so sore.
My 2012 resolution was to walk to school more often, and so far I'm doing really well (3 for 3!), but my feet are so sore I might have to take the bus tomorrow.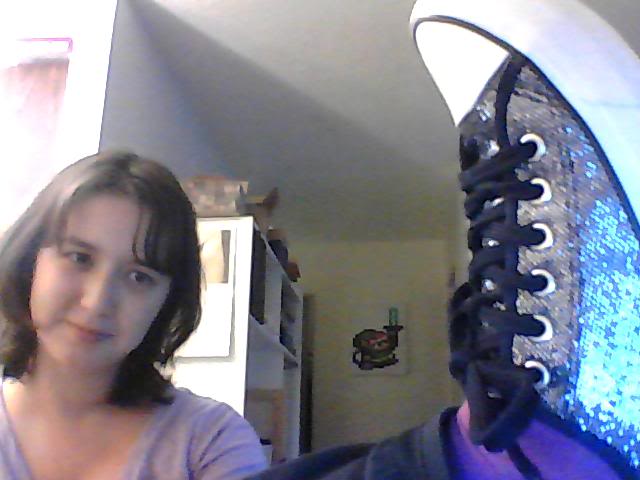 Dang you sparkly shoes! I wore these on Monday and got a big blister on my toe. And it rubbed the back of my ankles a bit too, because they are so stiff and new. Tuesday I wore my old sneakers but they rubbed my toe too and they are worn out on the inner sides. Today I said "I DON'T CARE IF I LOOK LIKE JERRY SEINFELD" and wore my (white) running shoes with jeans. They felt good on my toe, but rubbed my irritated back of ankle. :((((
I LIKE walking to school! It takes 35 minutes, which is only about 5 minutes longer than if I took the bus because I have to line up at the stop early. I can listen to the CBC and hear about news and stuff, and I get my 30 minutes of daily activity done first thing in the morning. (PS that video is pretty cool.) I don't want to take the bus!
Any advice about how to fix my feet? I've already got three bandaids on!!