We spent most of the second week doing chores at the house during the day, and then fun stuff with friends in the evening.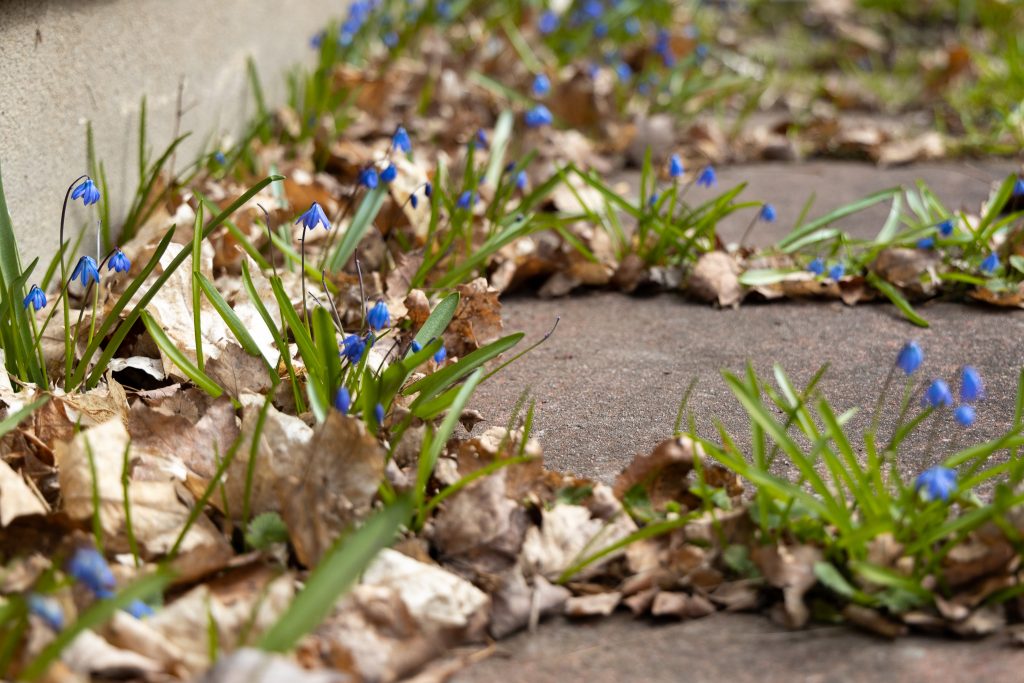 I spent two days scanning old photos so that we can throw out the mouldy albums. That was kind of fun. I found all sorts of funny stuff. Then I varnished a table. Scott did lots of pressure washing, which wasn't very fun because he got wet and it was freezing out. And he helped dad carry lots of stuff. Rosemarie did a lot of kitchen stuff sorting. We took apart some cabinets and cleaned them so they can be re-used.
Writing that out it doesn't sound like that much stuff but we filled up all the areas where we could store stuff and dad seemed pleased with his checklist, so I guess that's good.
Unpictured:
Scott did get a day off one day when he went to Montreal to go to a metal concert (Mastodon) (by himself, because none of us wanted to go with him). He took a bus and stayed in an Airbnb and had a great time! And he came back with kouign amann and bagels!
That evening Rosemarie and I met up with Sarah and Lauren (different Lauren) for dinner and ice cream. This is the one time I forgot to take a group picture. :(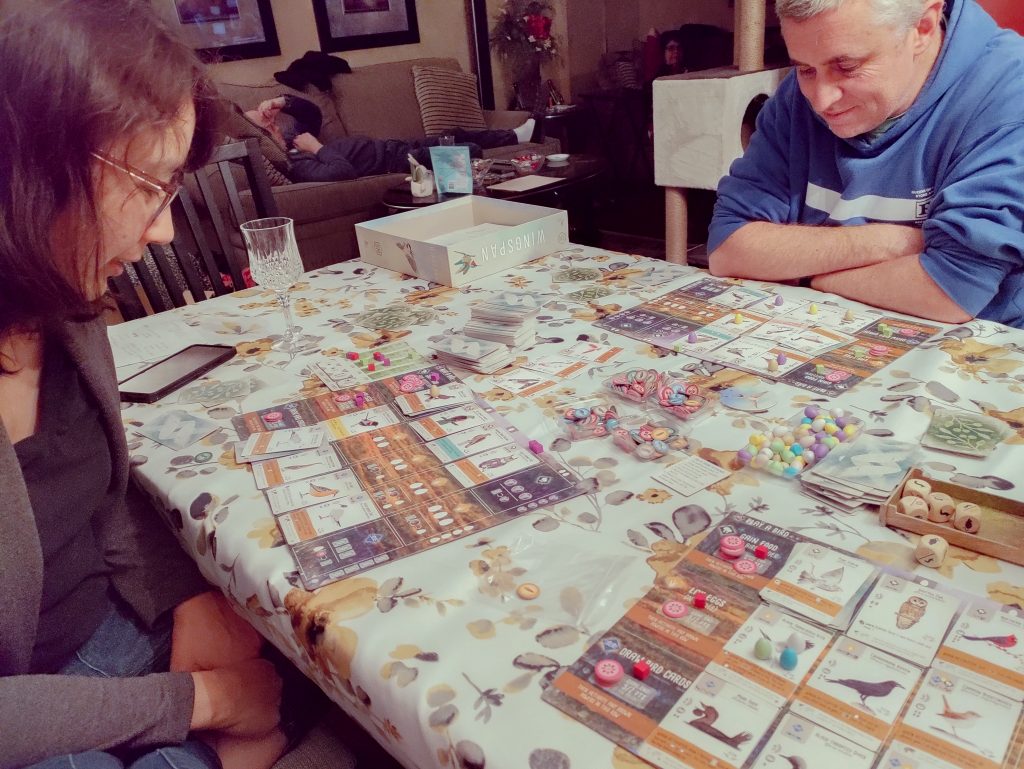 I swear the whole trip we never had more than two hours of free time, but that is partly our fault because any time we did have free time we were like "LET'S PLAY A GAME!!!".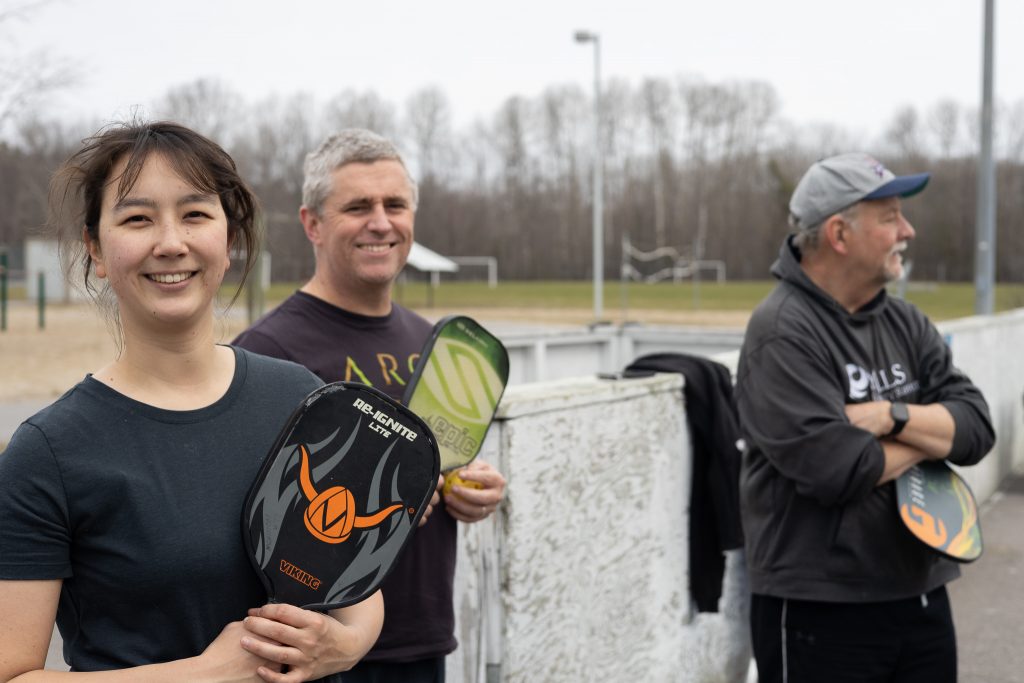 So we drove all the way back to Constance Bay and played again the next day. :D
We went to the Nordik Spa at night with Jackie which felt fantastic after all the work at the house and pickleball. It was awesome going with Jackie because 1. she's like a spa expert and 2. we hadn't hung out with her in ages!! The spa was great. I was surprised that there was an area that you could bring your drink right into the water. Crazy. We stayed at the spa for a loooong time, soaking and plunging, exfoliating with salt, broiling ourselves etc. (sounds like cooking a turkey, doesn't it). We had a nice spa dinner too. The only thing we didn't do was try the heated hammocks!
The next day I went to the gym and Rosemarie and Scott tried indoor pickleball. (I tell you, Rosemarie was obsessed.)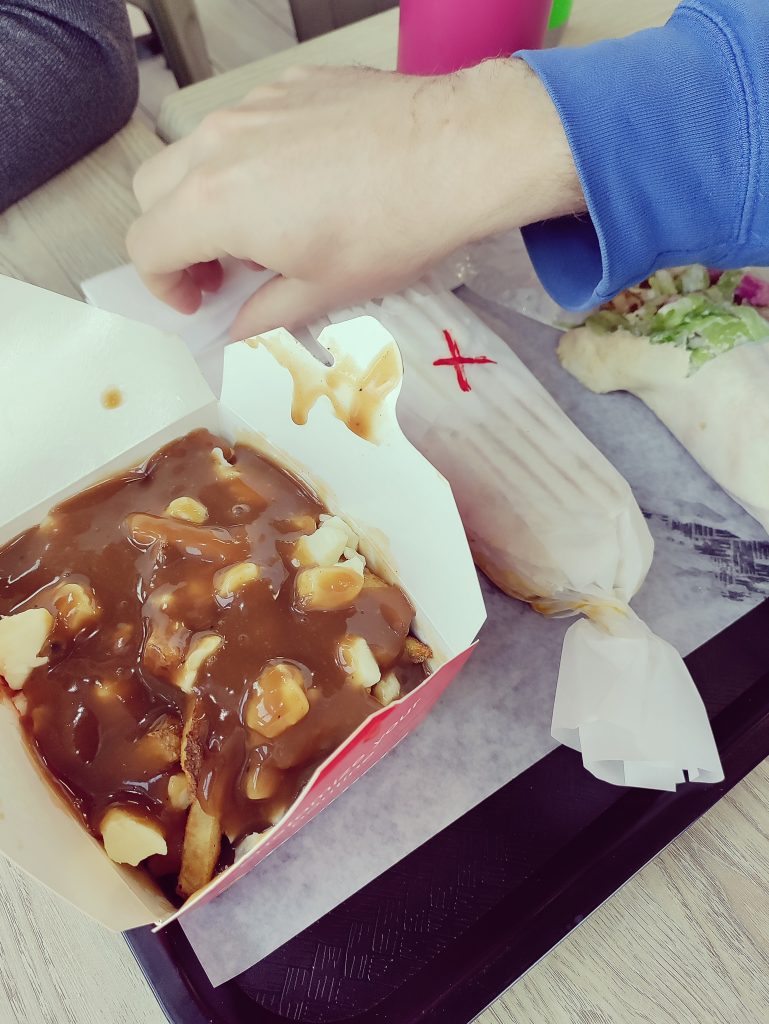 The next day was crazy busy. We went and saw Helenka again (post-babbies, although sans-babbies because they were in the NICU), ate another shawarma and poutine, and then drove back out to Constance Bay again to… you guessed it…. play some more pickleball. :D Then we came home, cooked hot pot for a quick family dinner, and then went bouldering with Sarah, and then met up with Sara for a drink. Whew.
PS that poutine, with the exorbitant amount of gravy and cheese curds, made me feel sooo sick, despite Lactaid. :( I feel un-Canadian.
Our final night in Ottawa we went to a Sens game with Stephko. It was one of the last games of the season and had no consequences in regards to the play-offs, but was still exciting because there were a lot of goals and even went into overtime for maximum drama.
Again, more pictures that you probably already saw on Facebook: