Our whole trip was planned around being home for Canada Day. Since it was the big century-and-a-half, we thought it was going to be an especially good party. We were basically in Ottawa visiting everyone and the cottage the week before, downtown all day for Canada Day, and then flew out early on July 2nd. Quick trip! Anyway the actual day ended up being very different than I expected, but super fun.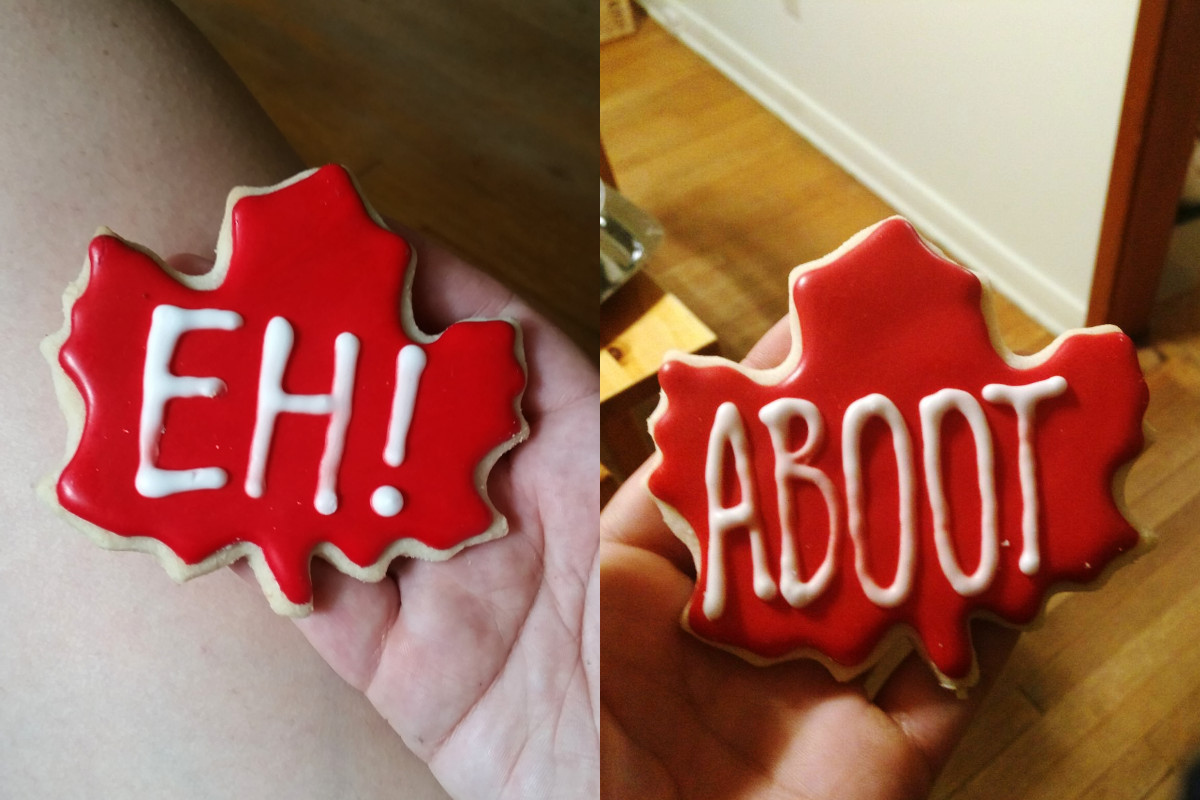 Kate got the cutest cookies.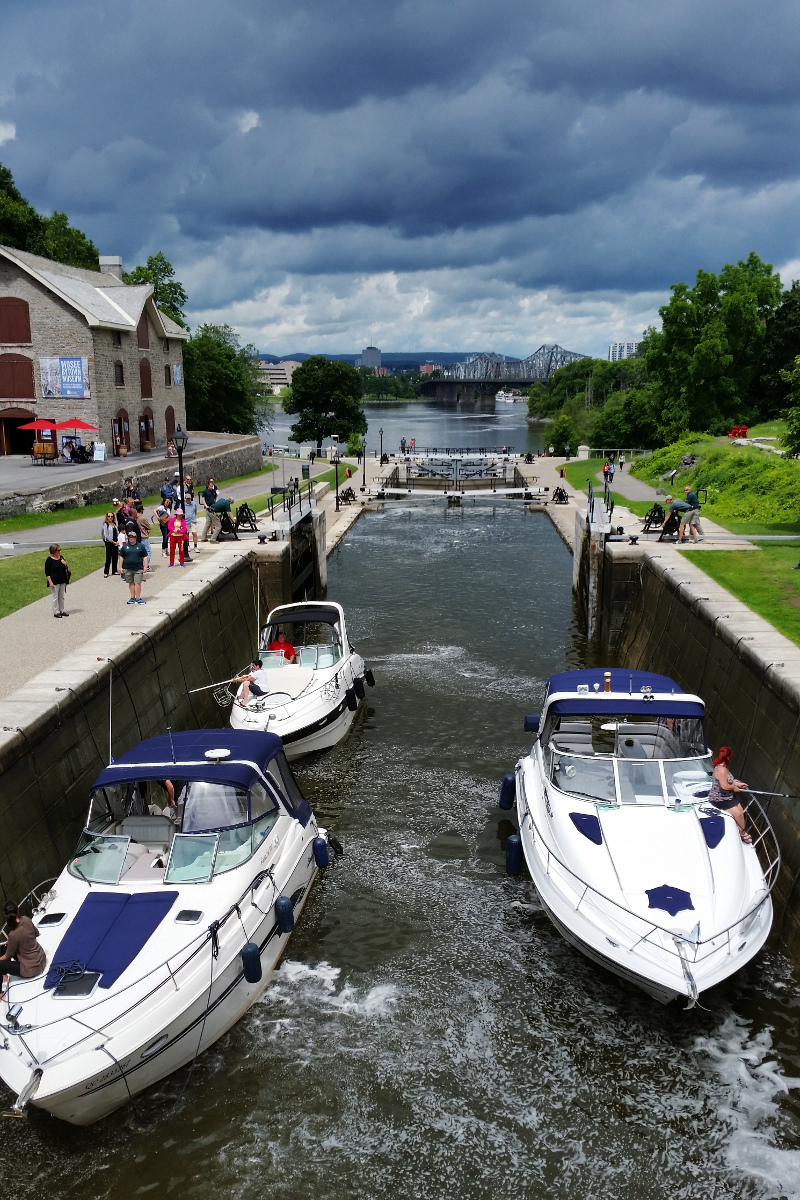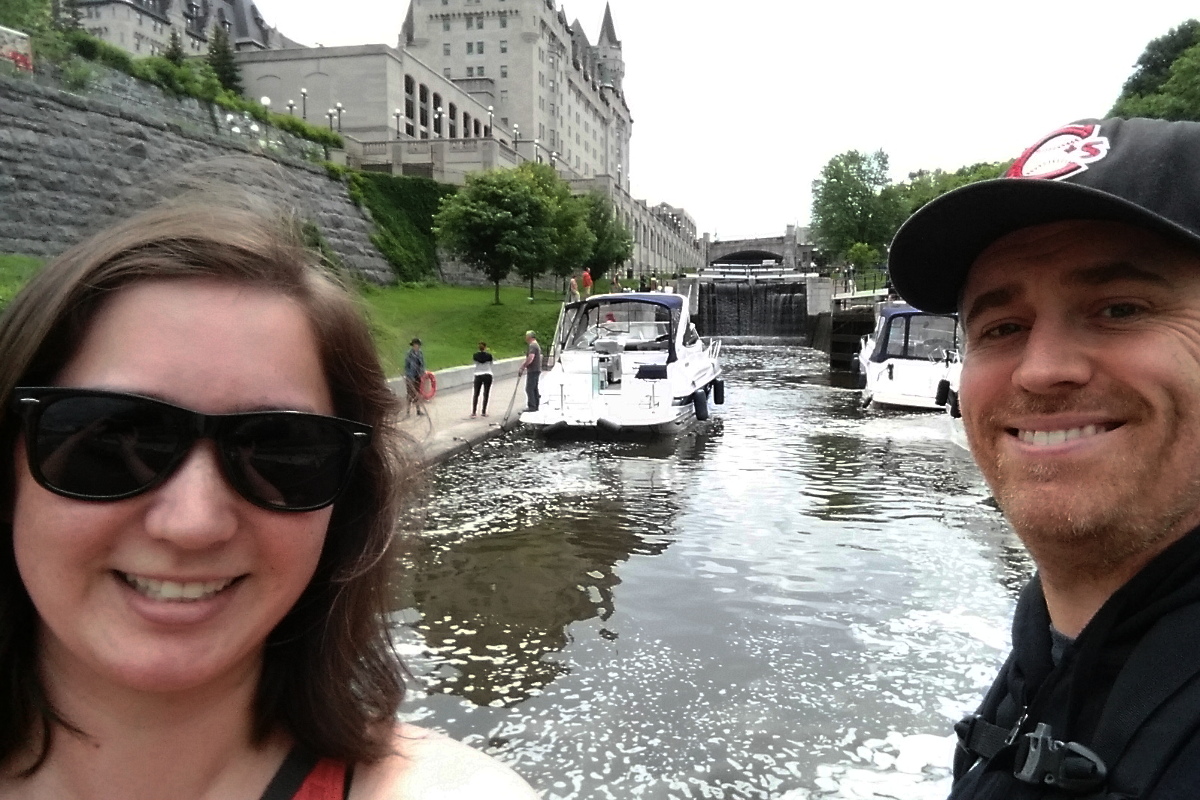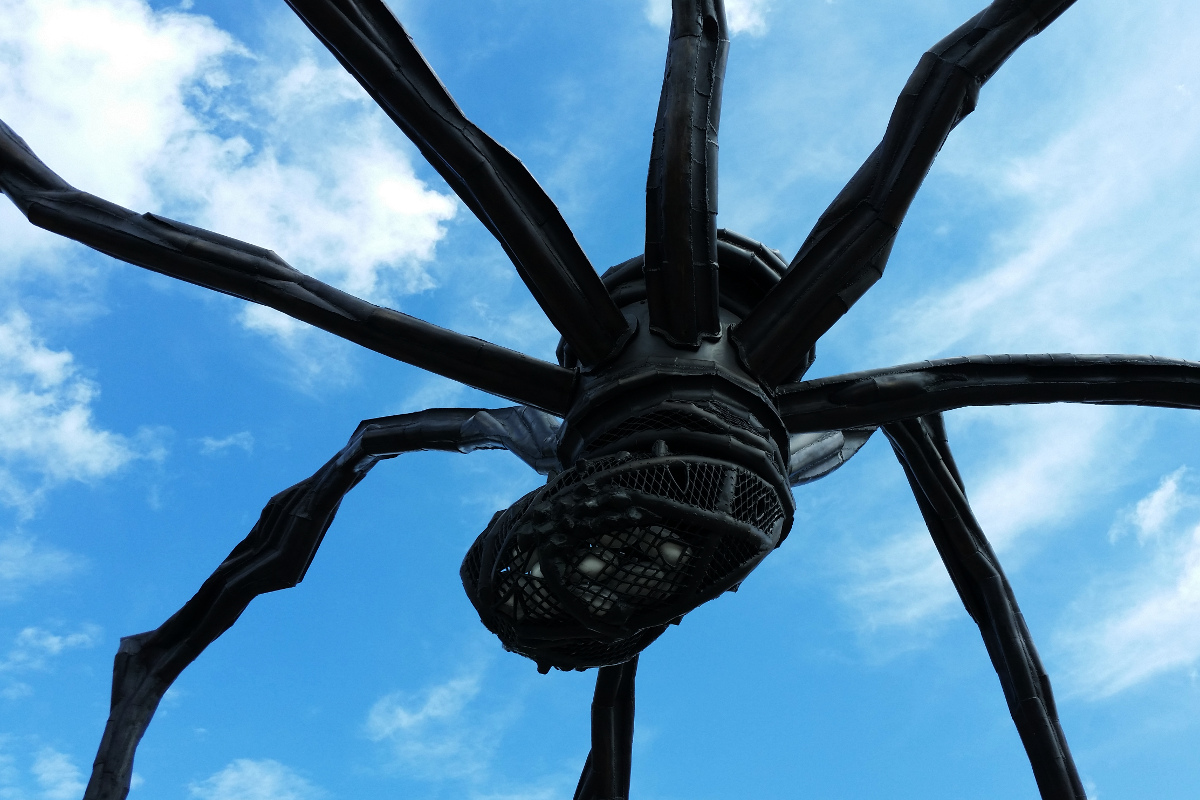 We did a bit of touristy stuff downtown a few days before Canada Day, without all the crowds. Rose and Lauren went to the art gallery and Scott and I walked across the bridge to Quebec and back (Scott thought this was cool), watched some boats go up the locks, walked up and down Sparks Street (way more dead than I remembered), and had a drink at a pub to avoid yet another thunderstorm.
OK now actual Canada Day!
We started the day with pre-birthday cake, 7 Wonders, and waiting for the torrential rain to stop. Man it was damp.
Once it cleared up a bit we headed to Monica's for BBQ #1. I hadn't seen her in ages, so it was great to catch up. David got dropped off by Virginia and Peter, so I got to see all of them too! They were heading downtown as well so we actually got to get a ride downtown, which worked out very well.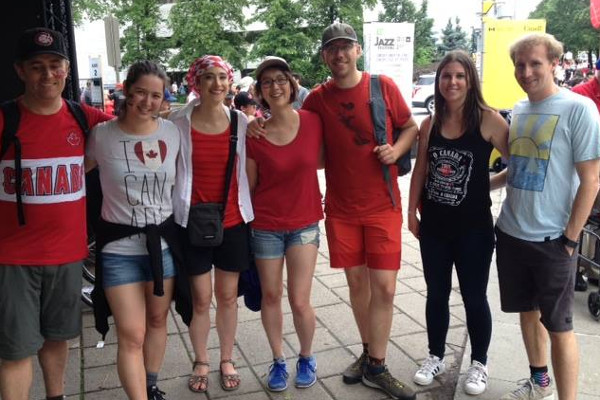 Next stop was Joe's Corner. Joseph (unpictured) had a great idea of declaring he would be in a certain spot downtown at a certain time on Canada Day, and anyone could come and meet him there and say Hi. So smart. And then to make it even better, Helenka realized that this would be a great place to meet up with us too, and it worked out perfectly.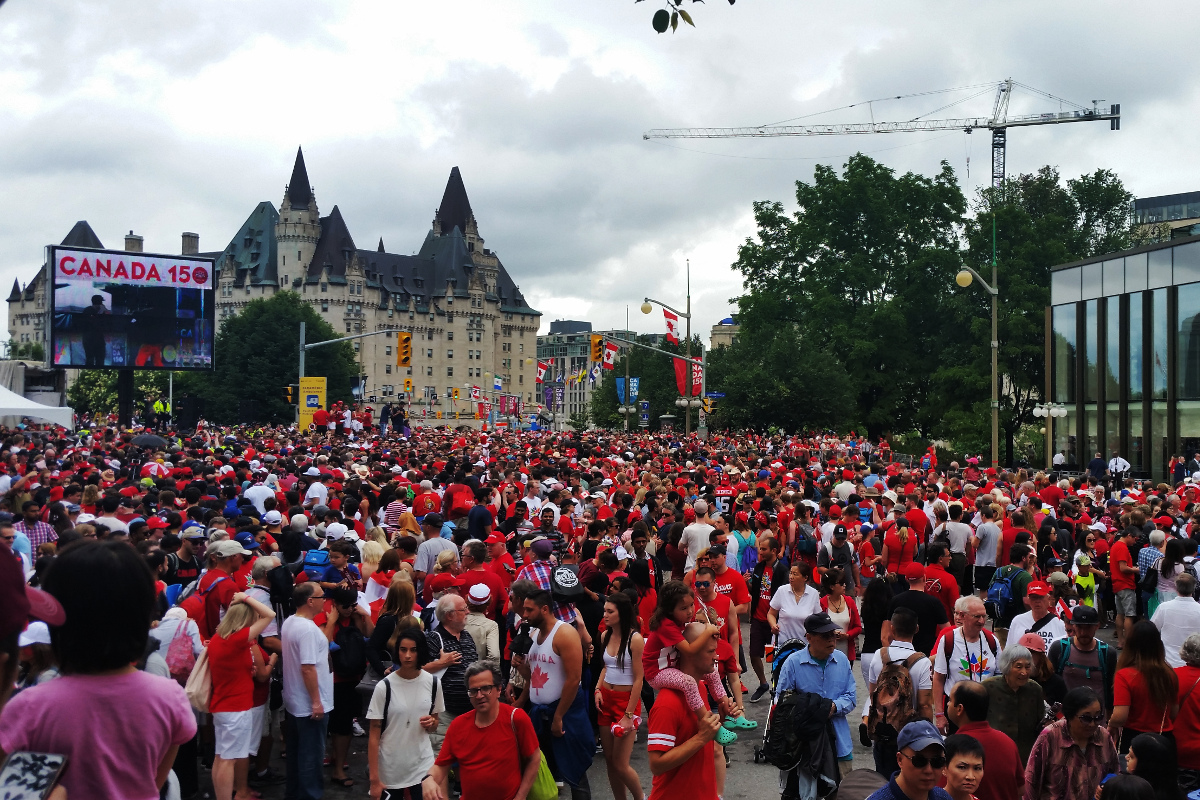 OK we all knew that getting through security was going to make getting on to Parliament Hill more difficult than usual, but we did not expect THIS. Somewhere in the above picture is a line. It was chaos!! We also tried walking down to the other entrance, which did have a more distinct line, but it didn't seem to be moving AT ALL, and we were hearing people say that the line was FIVE HOURS LONG.
Um nope.
At this point we gave up on trying to have a typical Canada Day consisting of lounging on a blanket on Parliament Hill listening to free concerts.
Instead we walked down to Sandy Hill for BBQ #2! We accidentally went the long way, but at least we got to see the Snowbirds fly over so it was mostly forgiven. Chris's brothers' friends were having a pig roast! There was free beer, snacks, pork, dessert… it was epic.
After gorging on pig we decided to accept Brenda's invitation and pop in to see them at BBQ #3, also in Sandy Hill. I hadn't seen her in yonks either. Joe was there too, and one of Helenka's long lost friends from elementary school!
It looked like it was about to start raining again so we decided to leave before seriously overstaying our welcome and find a pub to take refuge for a while. Luckily there was a bar right around the corner that miraculously had space for all of us! It started raining pretty hard almost as soon as we sat down inside. Amazing. Even better, the bar was a student bar and extremely cheap. We had a few cheap drinks and a few snacks and watched the television recaps of the day so far while we waited for the rain to pass.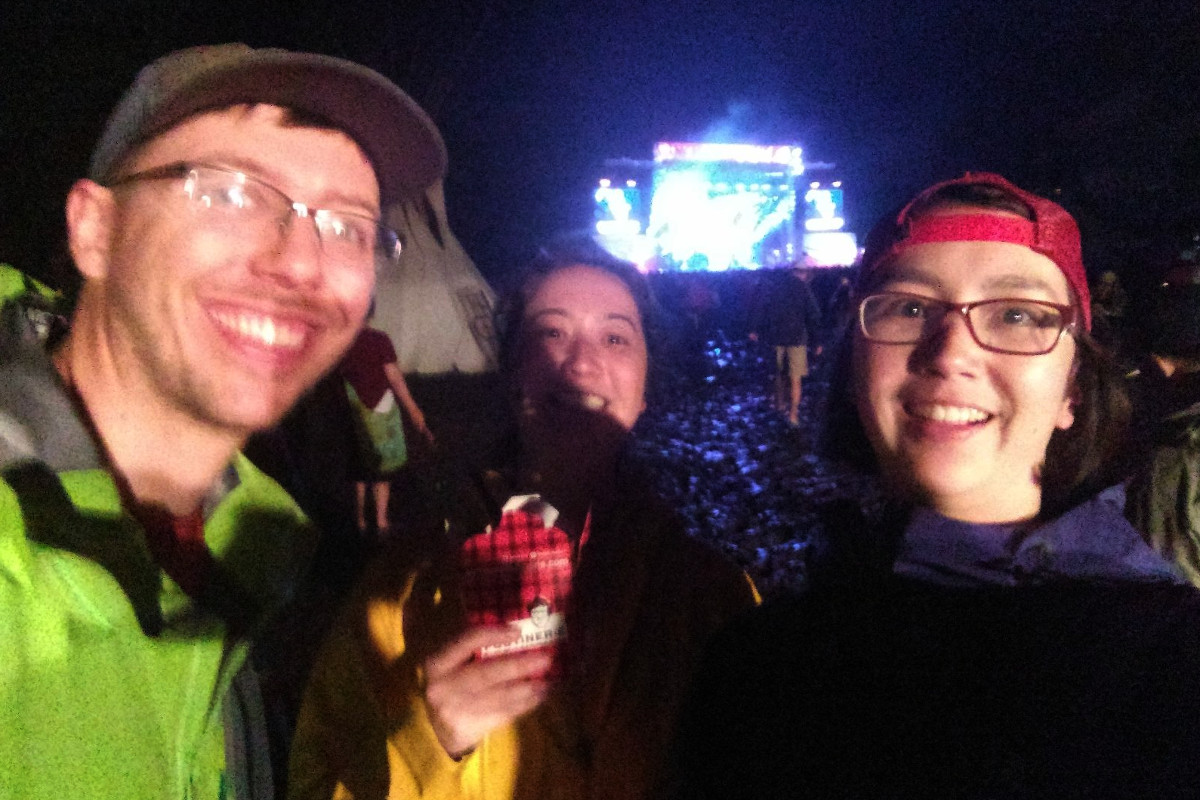 When it started to dry up we decided it was time to find our fireworks viewing place. We thought we'd walk towards Majors Hill Park, and just stop once it started to get too crowded. Maybe the rain had cleared everyone out, because we ended up walking straight into the park and found (we thought!) a pretty decent place to watch the fireworks, and only a short walk from where Mother Mother would perform.
We took turns watching the concert, getting poutine, and saving our fireworks spot. The area in front of the stage had turned into a complete mud pit, it was so messy. Everyone was walking around like zombies, trying (and failing) to keep their feet dry and not fall down. It was amusing. I got to see Mother Mother perform my favourite song (The Stand) and all was good.
Finally fireworks time! We thought we had the perfect view. Yes there were two trees off to the sides but we had a wide open space of sky right in front of us. Then the show started. And of course ALL OF THE FIREWORKS WERE BEHIND THE TWO TREES. I wasn't even mad, it was HILARIOUS. I was crying with laughter hahahhaa.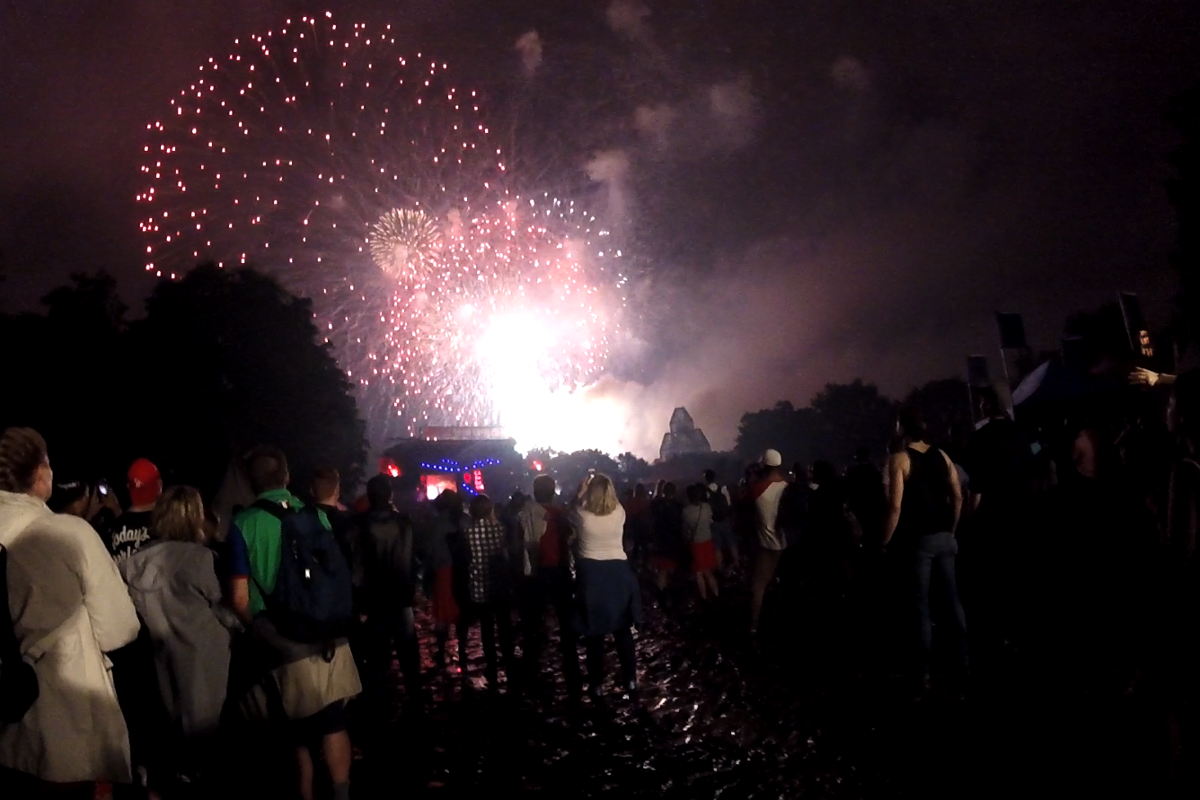 After three minutes we decided to screw it and run back to the muddy field and watch from there. My shoes got soaked with mud but at least we got to see the fireworks, and they were great.
After the show ended we conga lined out of the park, in a very civilized manner (not sarcastic, it was actually so calm) and walked Helenka back to the buses and the rest of us back to Chinatown where dad and Kate had left her van. We got home, showered, and slept for a couple hours before getting up and heading to the airport for our long journey home. What a day.