AKA Spicy Chicken Stir Fry with a Cheese Moat :D :D
Because obviously when you make a spicy chicken and vegetable stir fry you think "wouldn't this be better with a crap load of cheese". Right? Maybe it's just me. #everythingisbetterwithcheese
Anyway this exists. And it was great. I'm gonna walk you through it.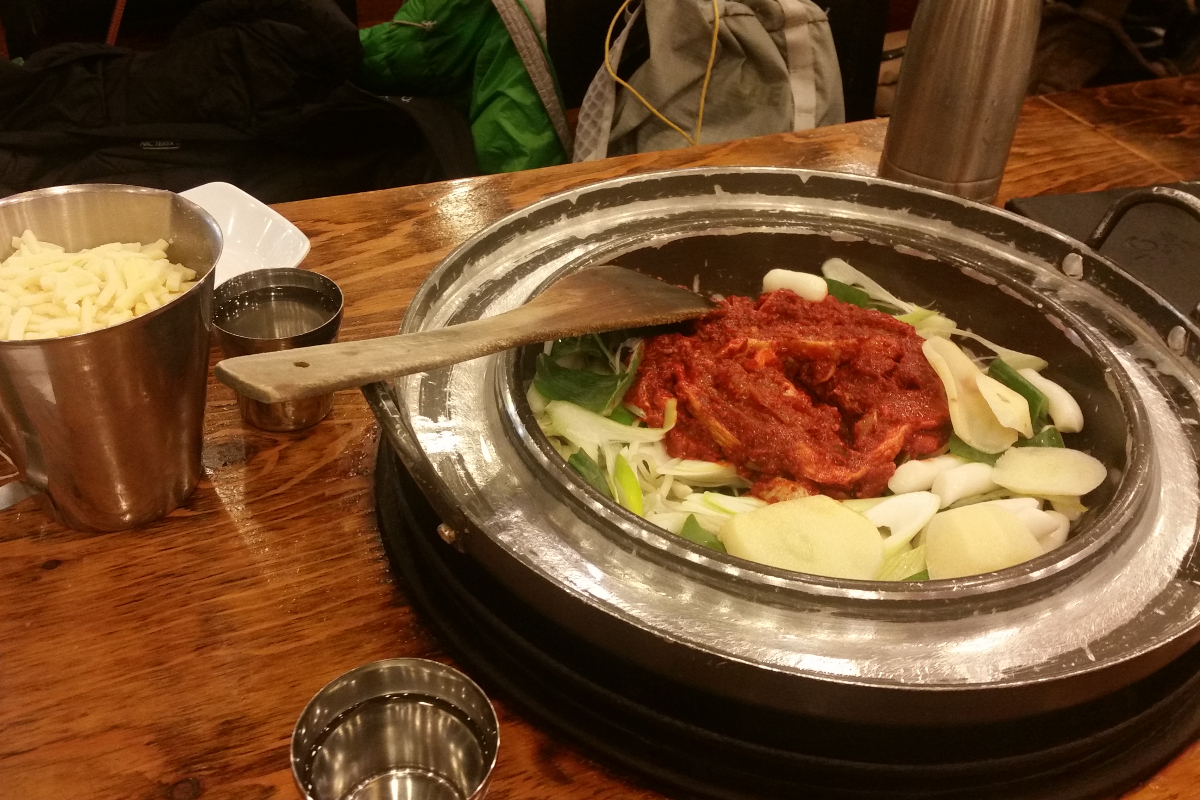 We ordered chicken galbi for three people. They fire up the burner on the table and bring out a giant pan filled with chicken in gochujang, potatoes, rice cakes, various vegetables, and a exorbitant amount of shredded cheese. We stare at it, unsure if we are supposed to start stirring.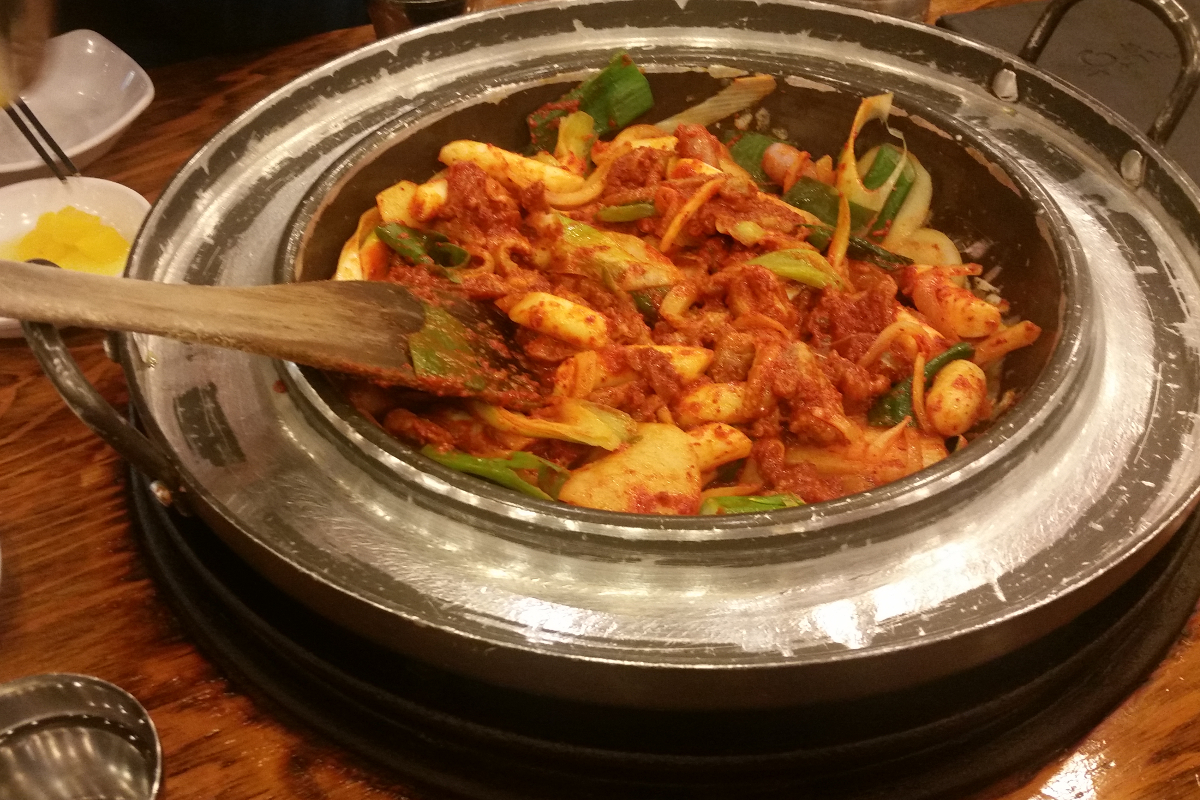 Waiters come over and start stirring our pan every once and a while. We relax as we realize that they will do everything for us, haha. Nibble some banchan.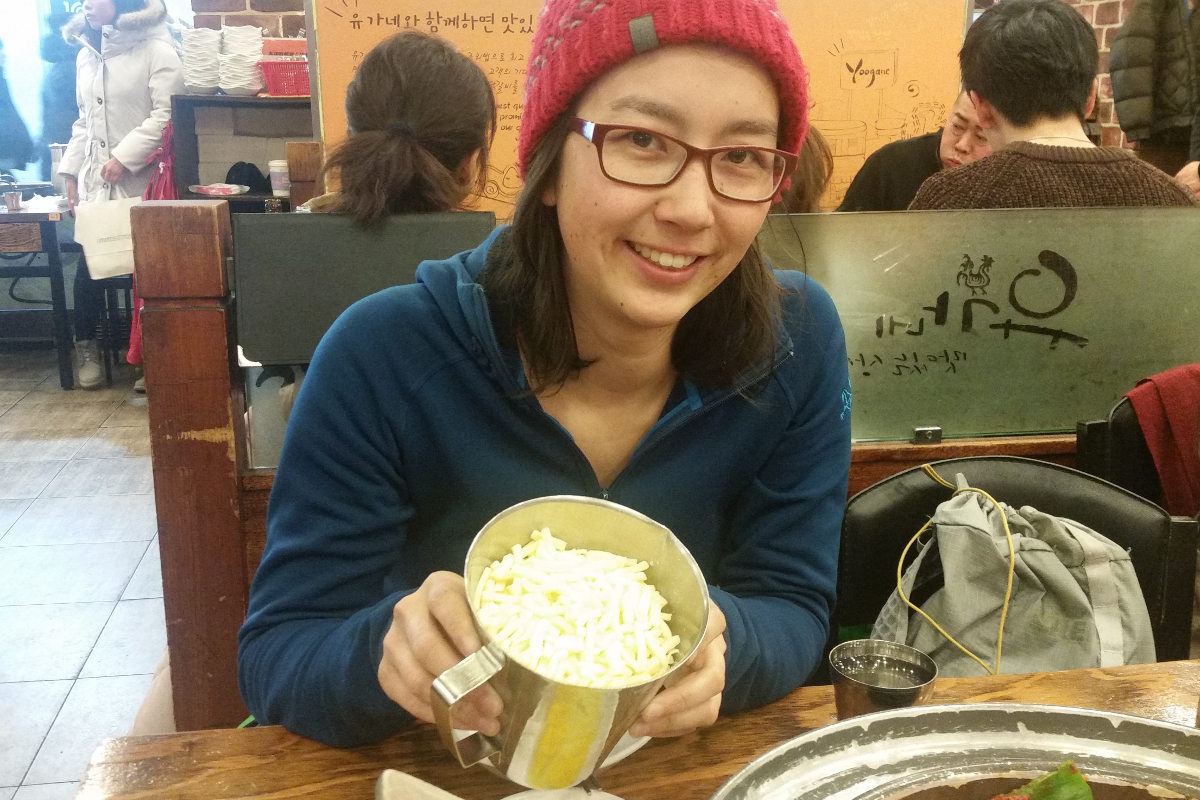 Look at the amount of cheese they gave us and wonder if we've made a terrible mistake.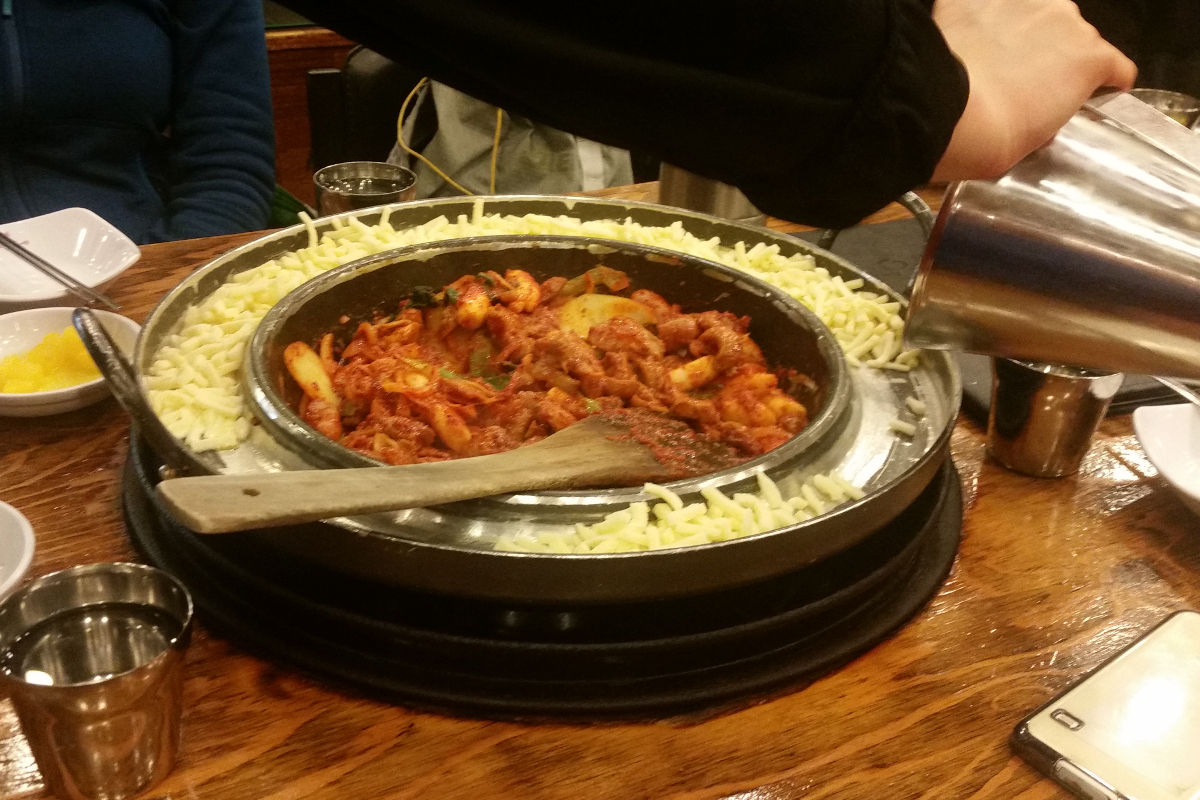 When the food is mostly cooked they pour the cheese into the cheese moat.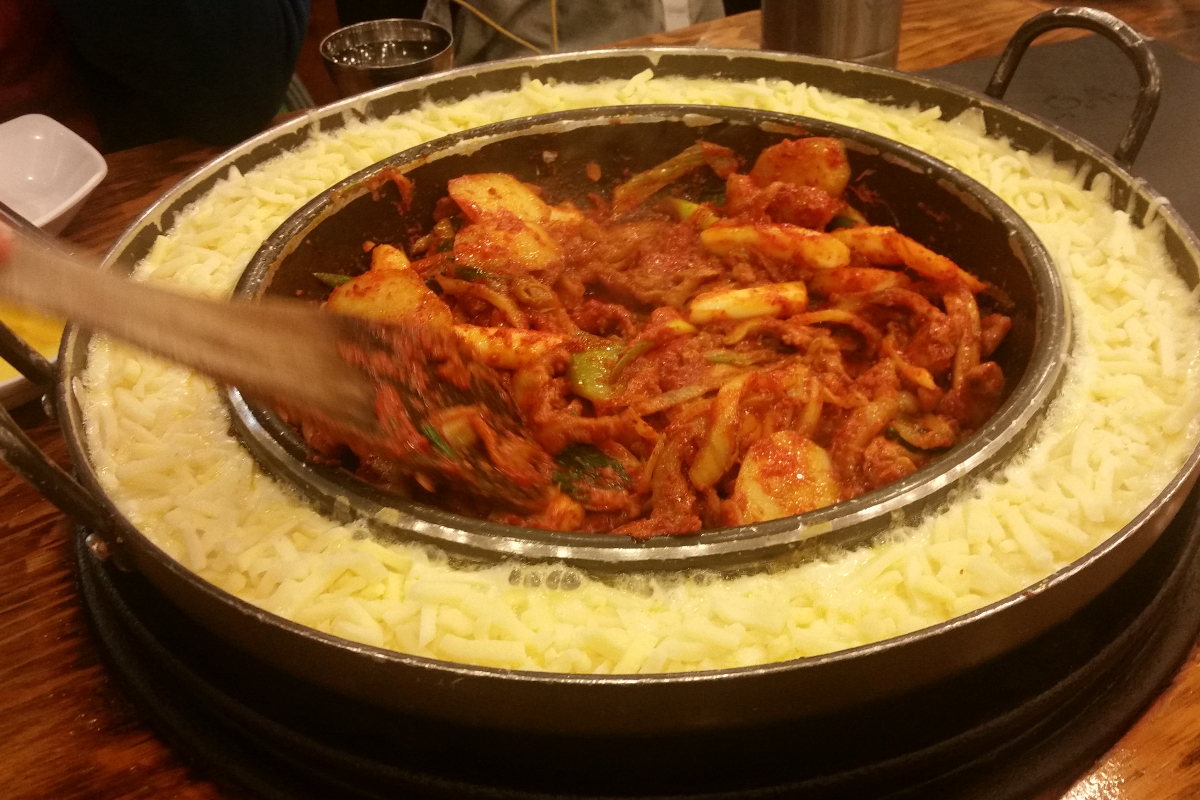 Stir stir. Melt melt. Bubble bubble.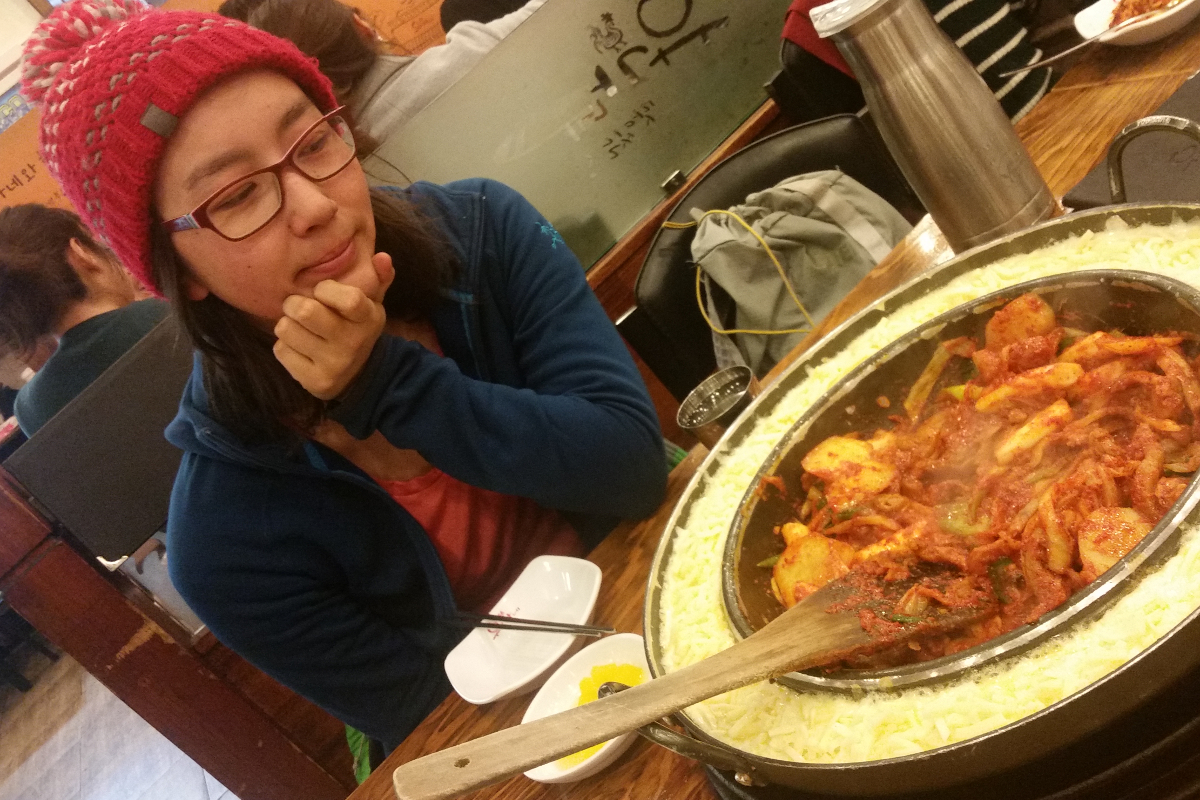 Is it ready yet??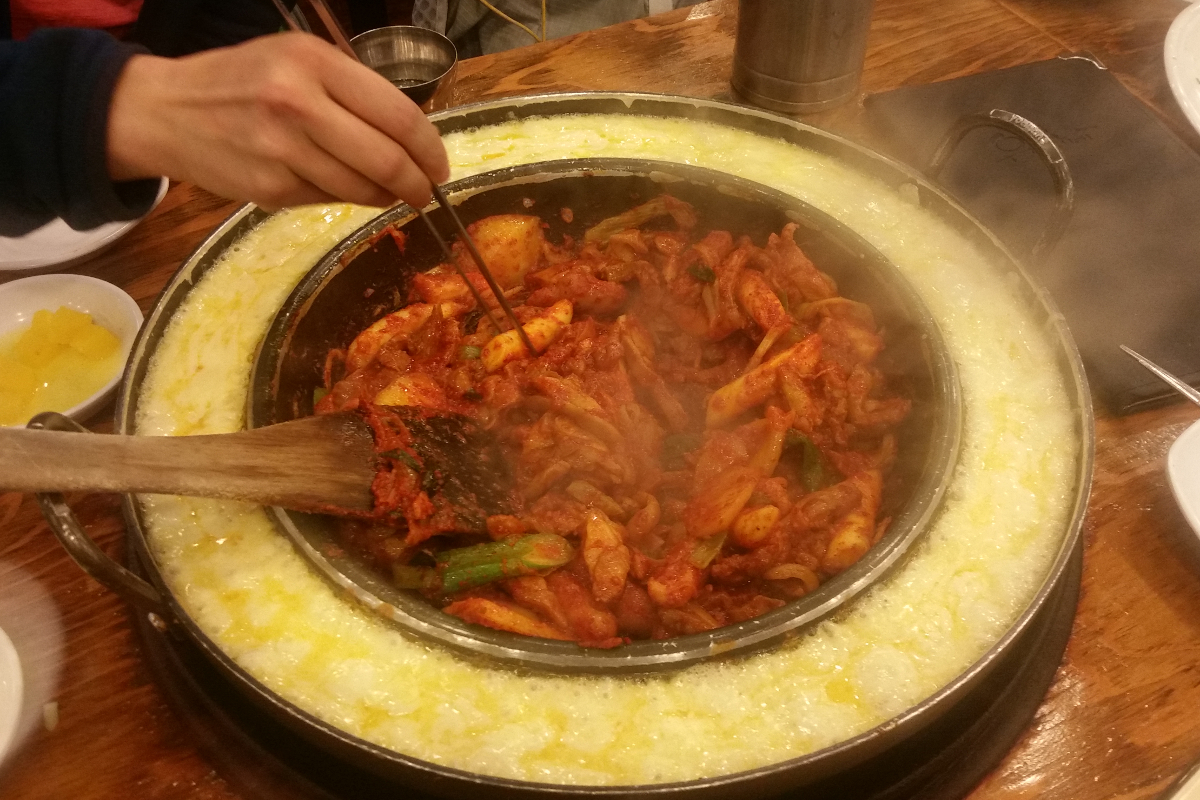 It's ready!!! Dig in.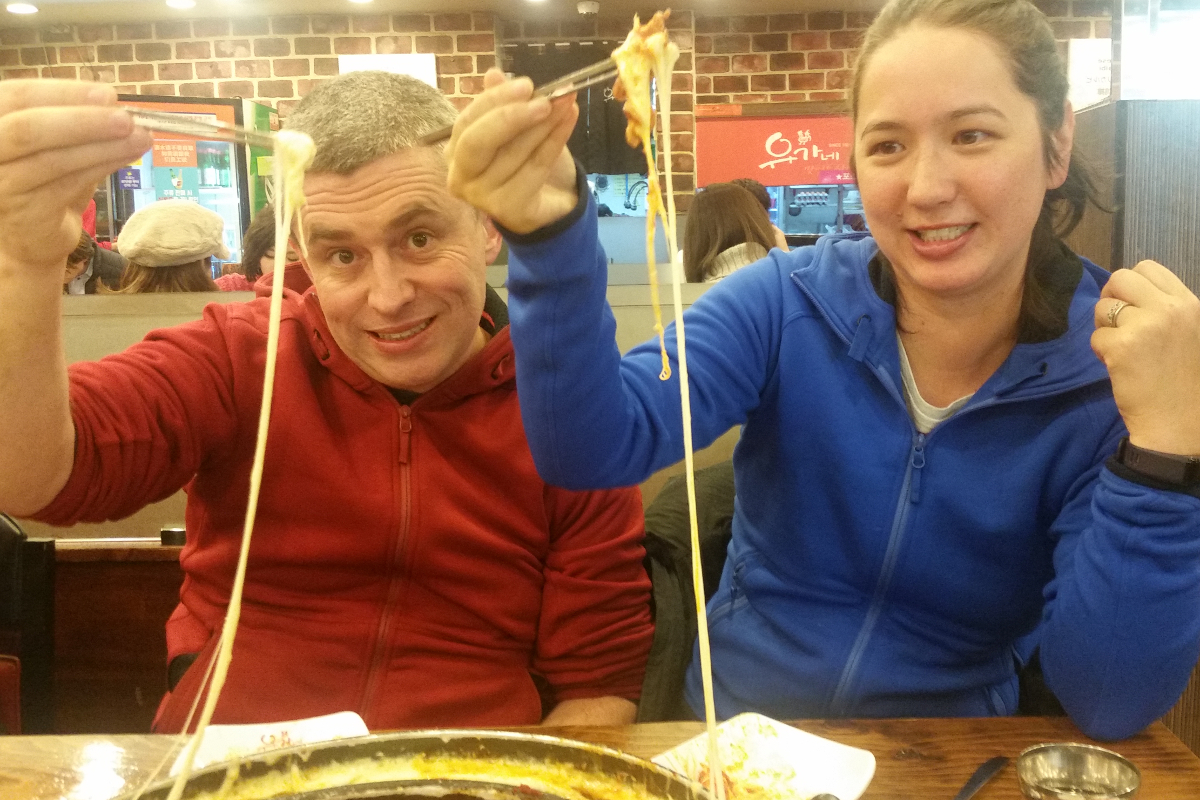 Grab bits of chicken and/or veg and scoop up some cheese and shovel it all into your mouth. Yummmm.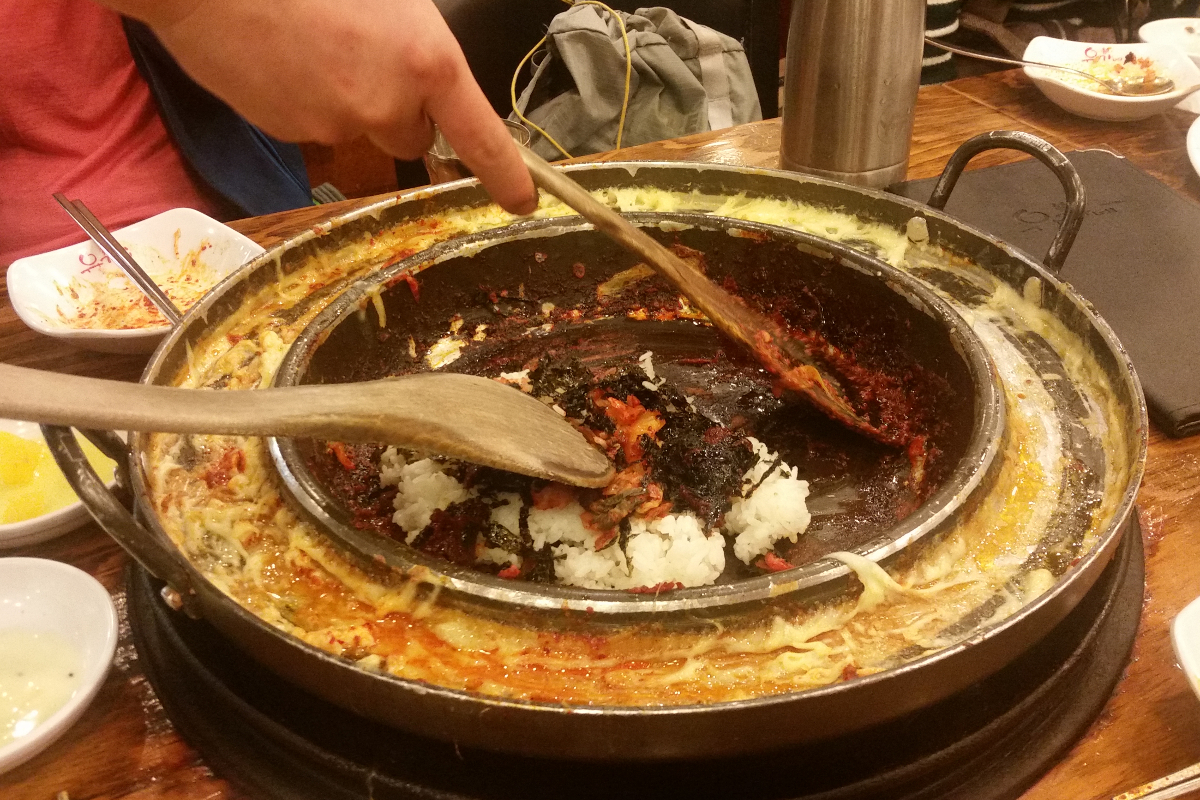 Finish the stir fry and ask for one serving of rice. Waiter comes over and scrapes out the extra bits of food and cheese, then adds rice to the pan.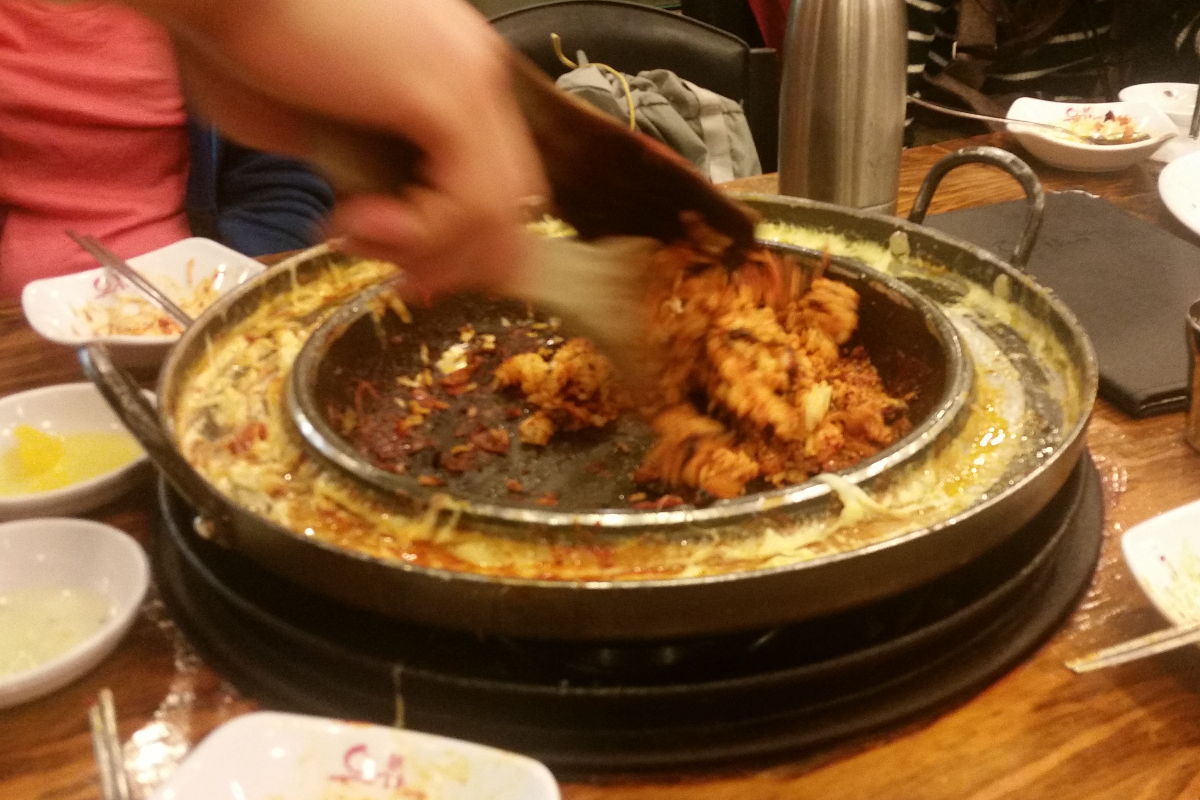 He does some elaborate scraping and stirring for a few minutes.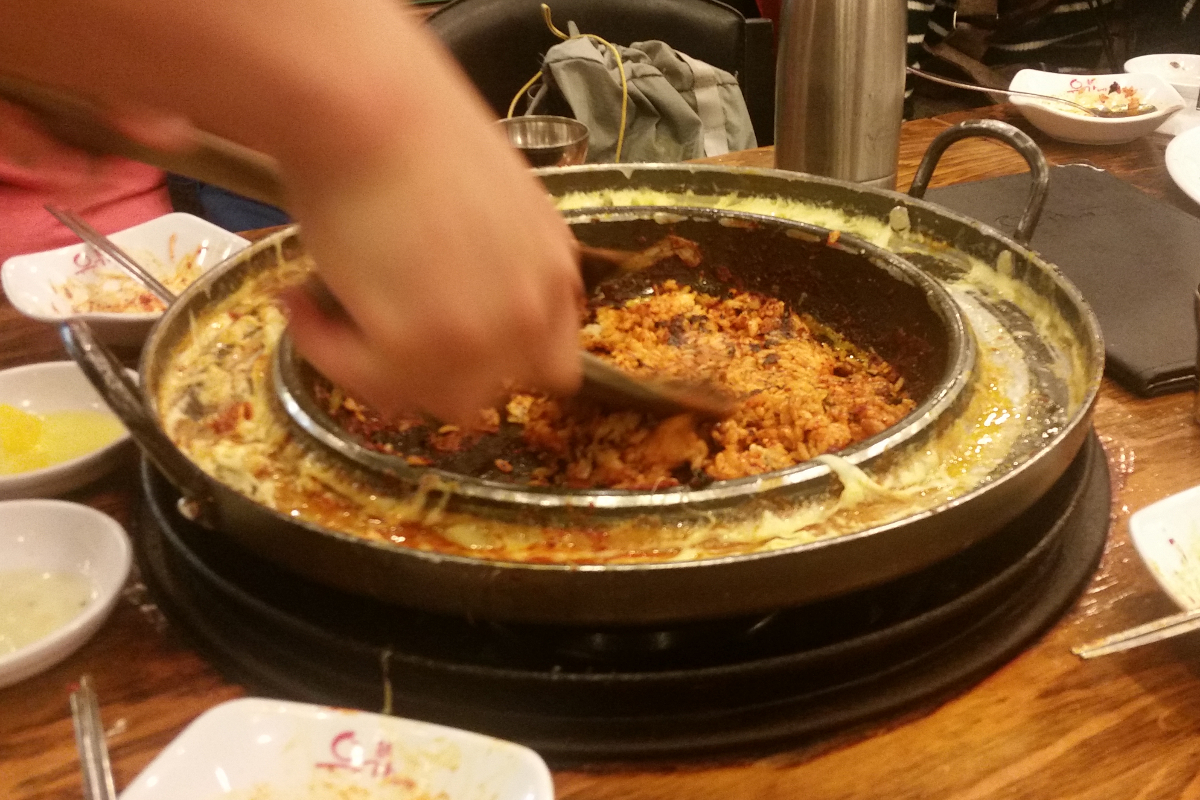 And smoothing.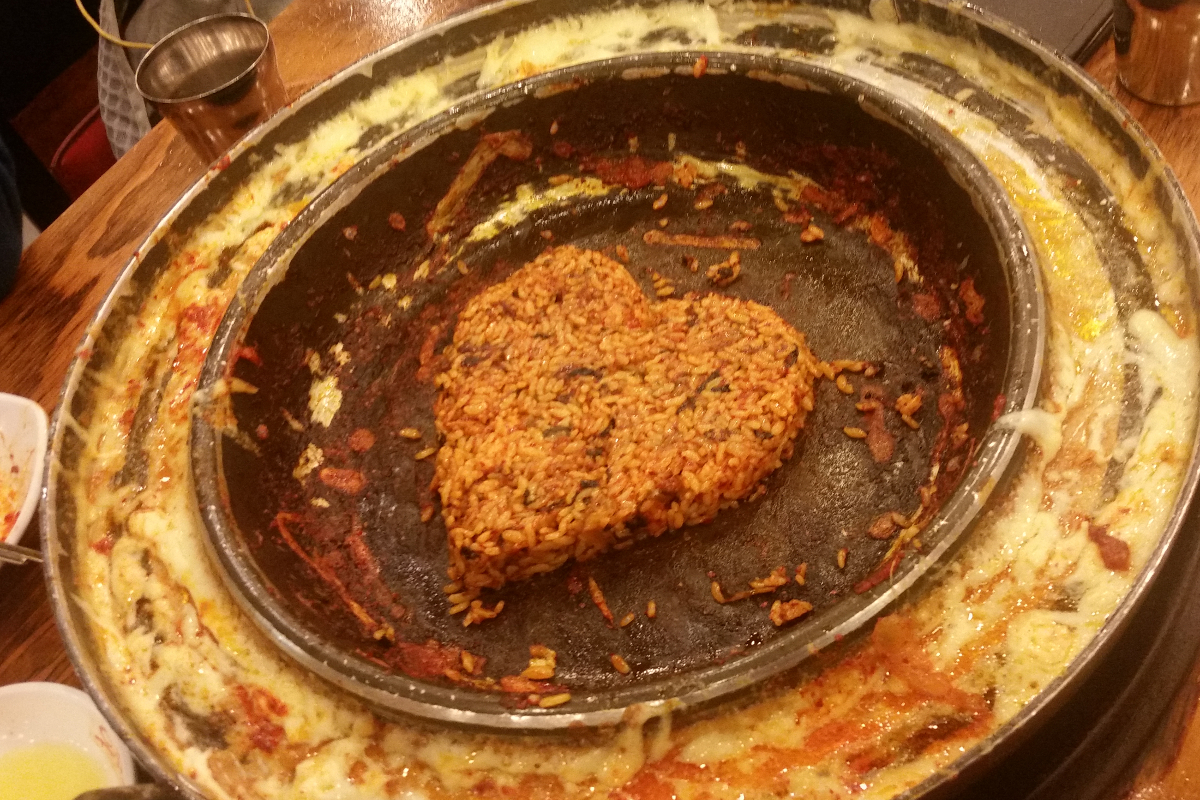 Aww. "For Family" the waiter says.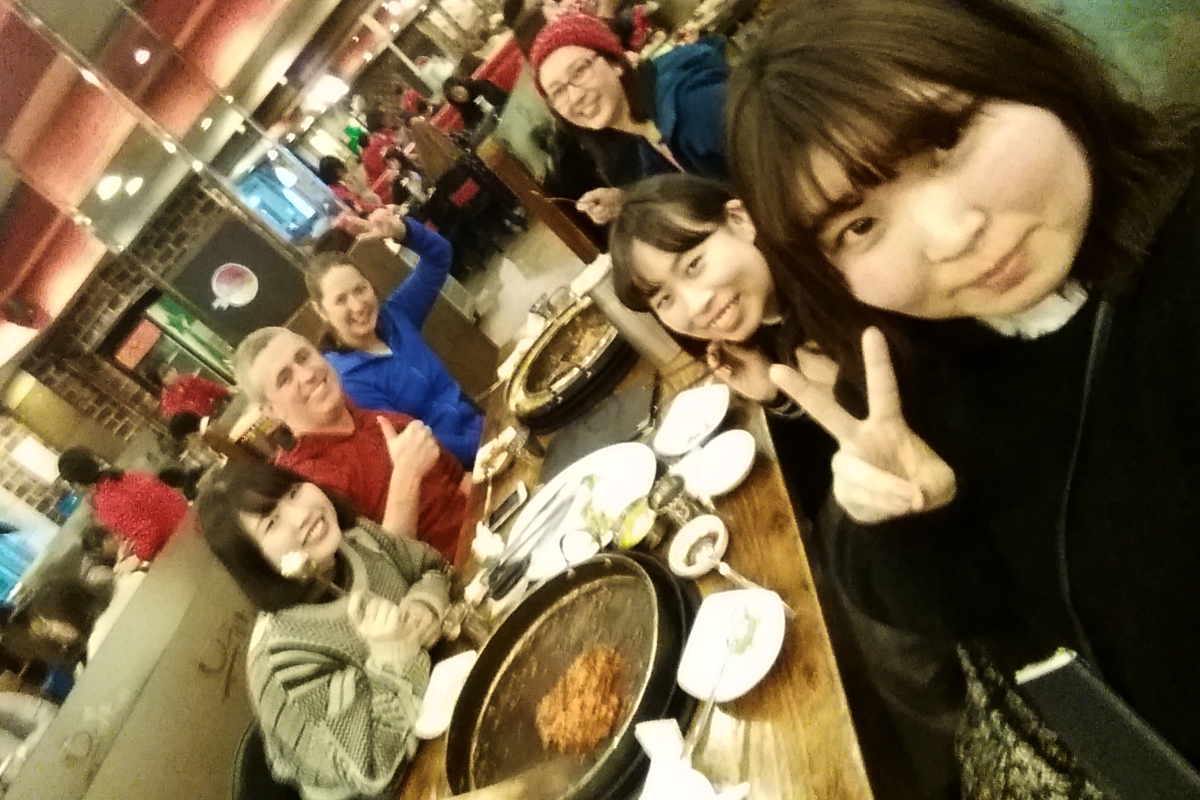 Take selfies with your Japanese table buddies!
Roll home.