The Current Swell concert the other night ended up being a bit of a bust. Instead of being upbeat like the Youtube videos I listened to, they were downright depressing. They played a whole bunch of slow songs and looked sad. :/ Their last two songs were a bit better but by then it was too late to salvage the show.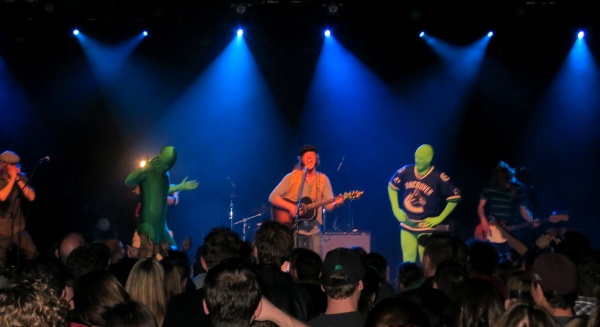 The green men made an appearance for unknown reasons.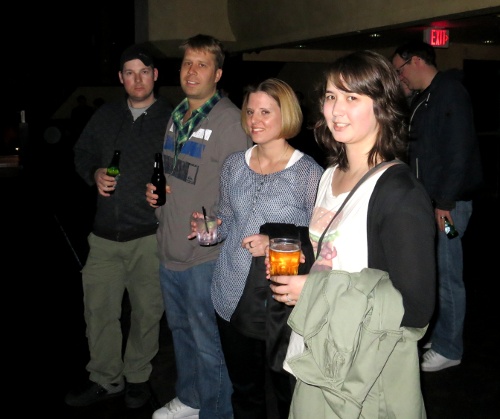 We liked the opening band better (The Matinees), although we only got to hear their last song.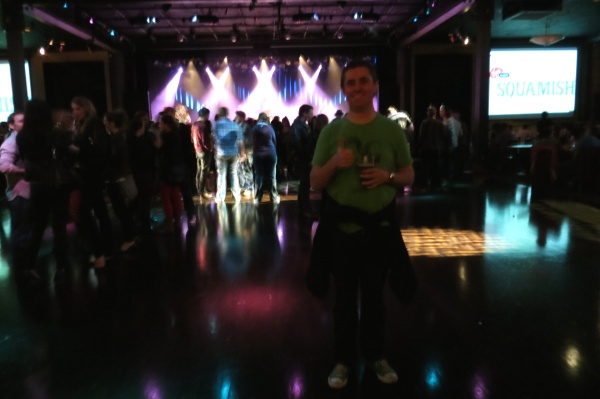 I tested out a few new settings on the camera. Still learning, obviously.
That night at the Commodore was pretty much the total opposite of the last time we were there, for the Oh Land and Sia concert with Jess and Winnie. Actually turns out that was Sia's last concert EVER! I have her on Twitter and she's written a few times now that she does not want to be in the public any more and won't be touring again. I'm glad we went to that show because it really was a lot of fun and I'm glad I got to see one of my favourite artists live.
Scott and I don't have anything planned for this long weekend, except watching lots of movies and hanging out with Rosemarie on Monday when she gets back from her trip. I have to study for anatomy, but I don't have a lot of other homework to do, which is nice. My allergies are back so I'm not feeling super great but I think this afternoon we will go on a walk to get some exercise and also try taking some outdoor pictures with my new camera.