A couple weeks ago Scott and I went to Dexter in Preston for a BBQ dinner. The restaurant has a 4.9 rating on Zomato so I had very high expectations, and it lived up to them! It was delicious.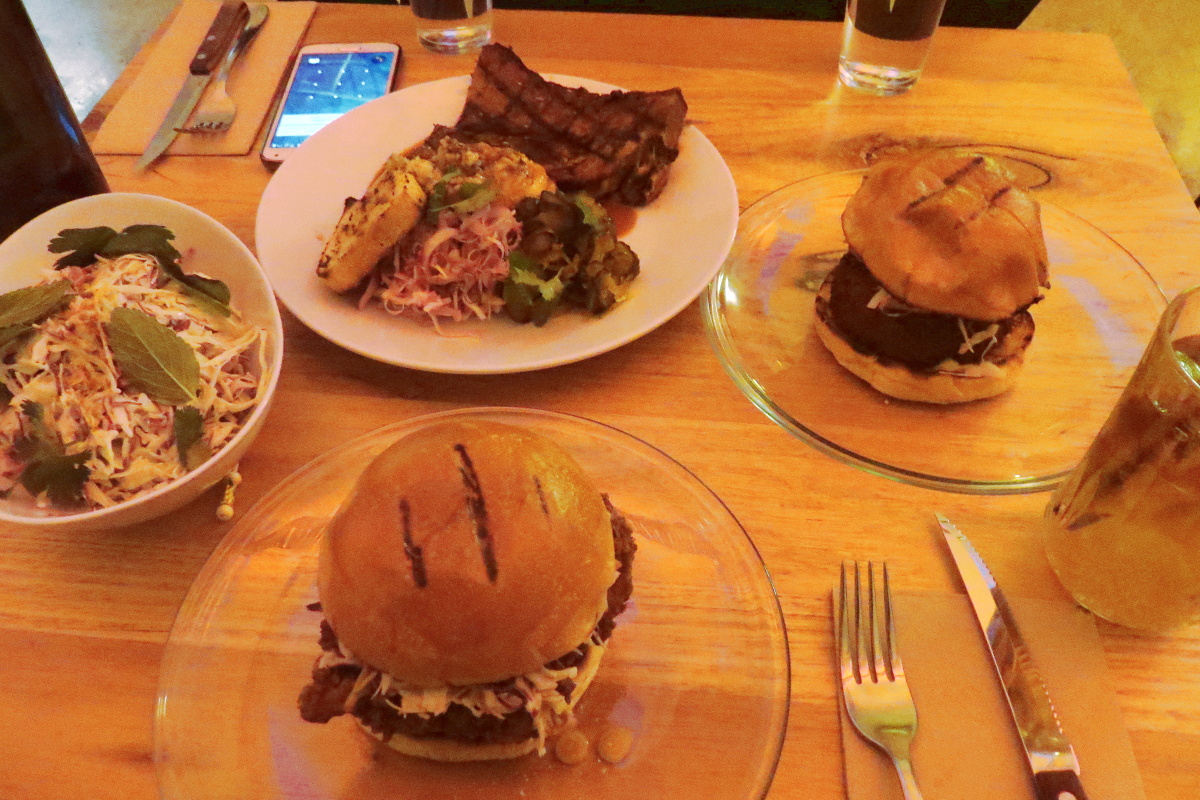 Coleslaw, brisket with bone marrow mash, pickles and slaw, pigs head croquette slider, and fried chicken slider. We ordered way too much, since I expected the sliders to be smaller.
The brisket was super duper tender and delicious. The bone marrow mash potatoes were soooooo rich and amazing, with crispy garlic on top. The slaw was fine, but we wouldn't have ordered it if I had realized the meat would come with slaw too. Too much slaw. The pork slider was our least favourite, it was a little dry, but the fried chicken slider was a super crunchy flavour sensation, my favourite dish of the night.
If When we go back, I will order the fried chicken slider with a side of mash, and that will definitely be enough for me, as their sliders are almost full burger size!