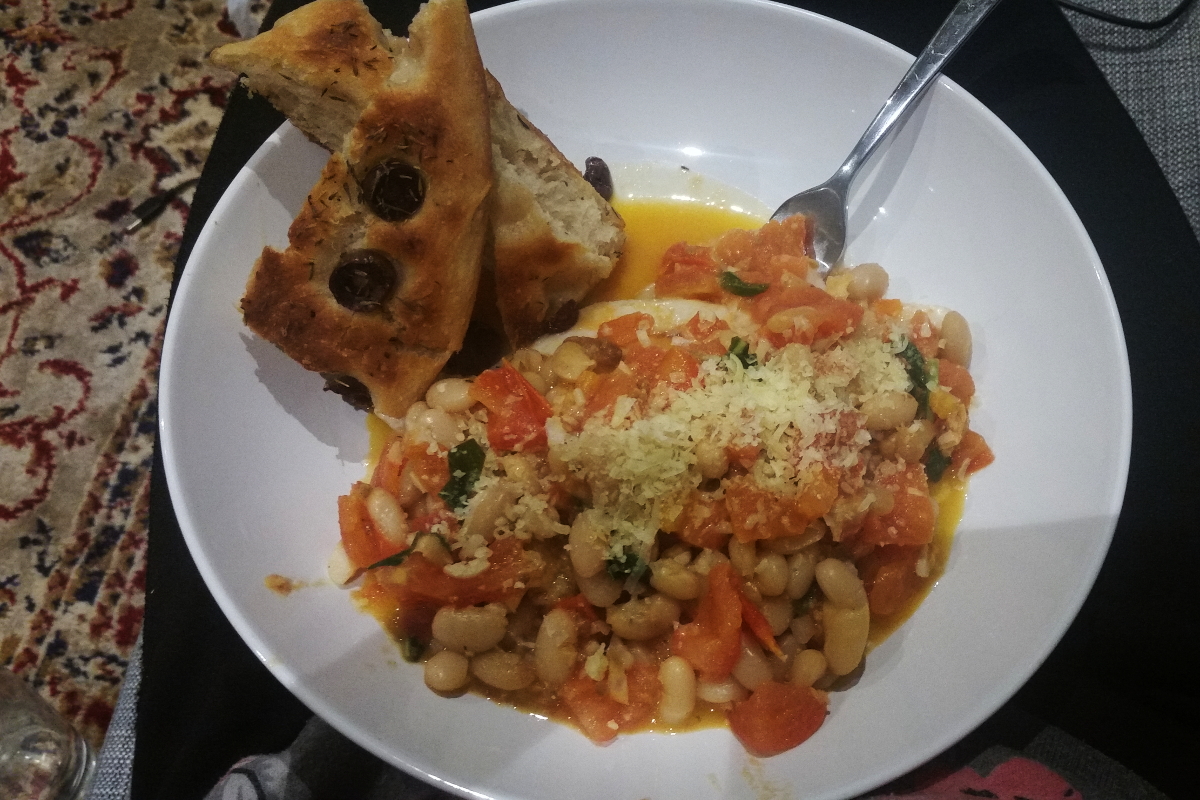 Garlic basil basa skillet with tomato butter sauce and white beans
Pinch of Yum and Serious Eats… both very trustworthy food blogs. The fish dish was very tasty, and will be even better once we can get nice summer quality tomatoes. I'm definitely cooking it again. And the focaccia was super easy to make, you just have to remember to start it the day before. I didn't use pistachios, and only used about half the oil. Scott and I finished the whole loaf in less than 24 hours hahahaha.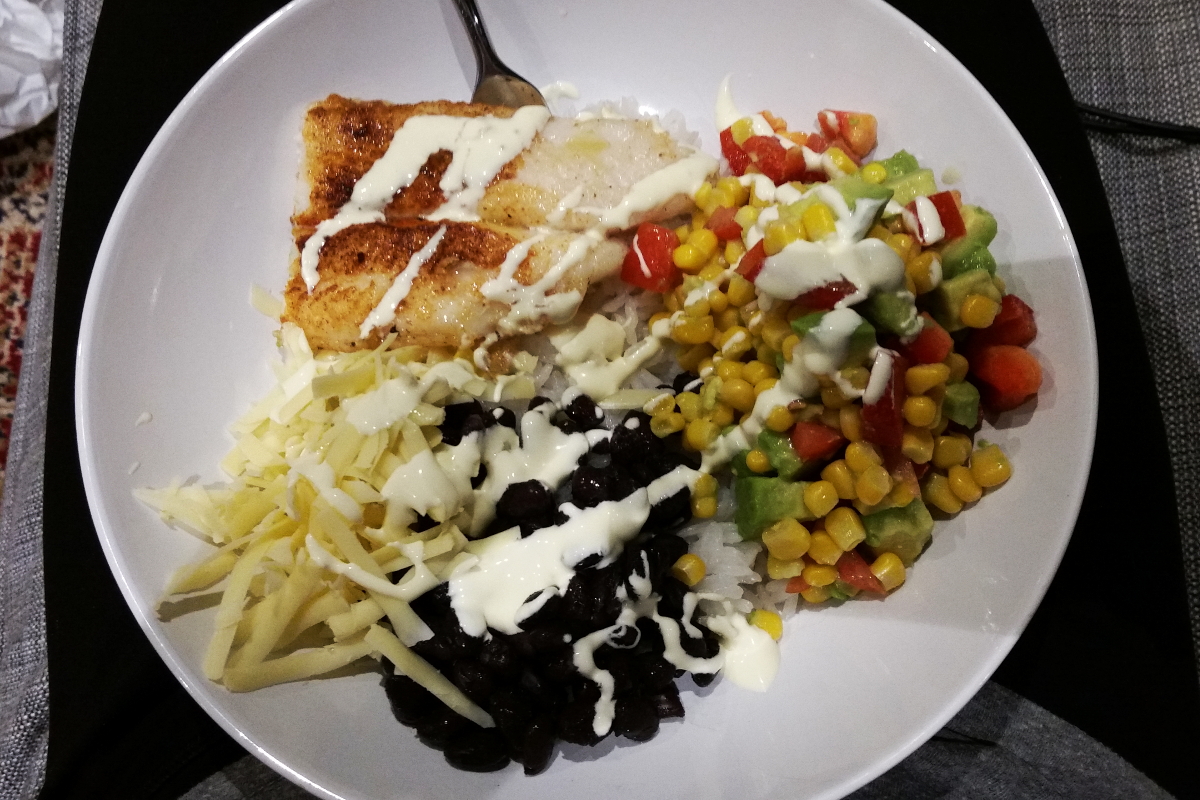 Basa rice bowl with corn and avocado salsa, black beans, cheese, sour cream and lime
I was very inspired by a Salsas Mex Club email promoting their bowls. Again I used basa (why is it so cheap?? Wait maybe I don't want to know…), and made a quick 'salsa' with avocado, tomato, corn, red pepper, lots of lime juice, and salt. PS I love my pressure cooker. ~45 minutes for black beans straight from dry, YES.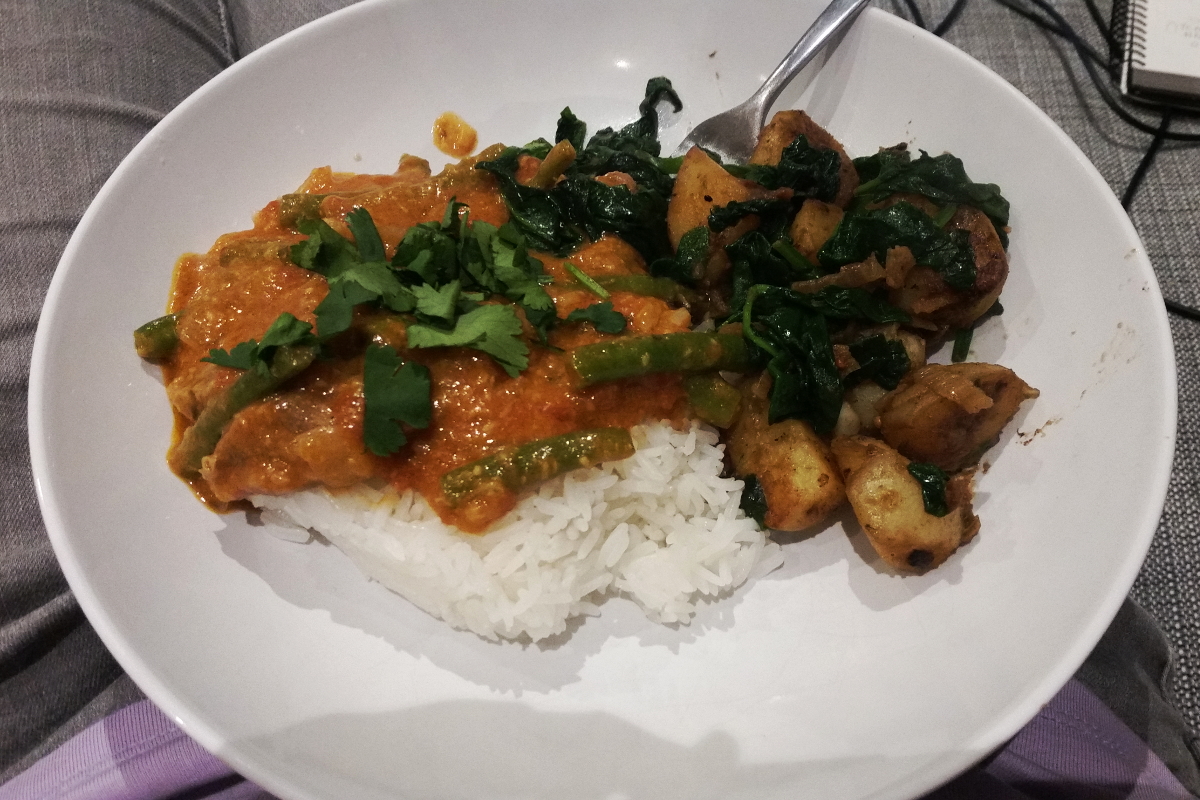 Lamb korma and sag aloo
I cheated a bit and used a jar of korma sauce from Aldi. But I added a tin of diced tomato to bulk it up. Simmered lamb chunks for about 45 minutes, then added green beans for about 10 minutes. Yum. I don't cook lamb often, because I'm not very familiar with it, but this one came out super tender and nice. The sag aloo wasn't great though, which is why I haven't linked a recipe. I should have parboiled the potato before frying it with the onion and spinach, I think.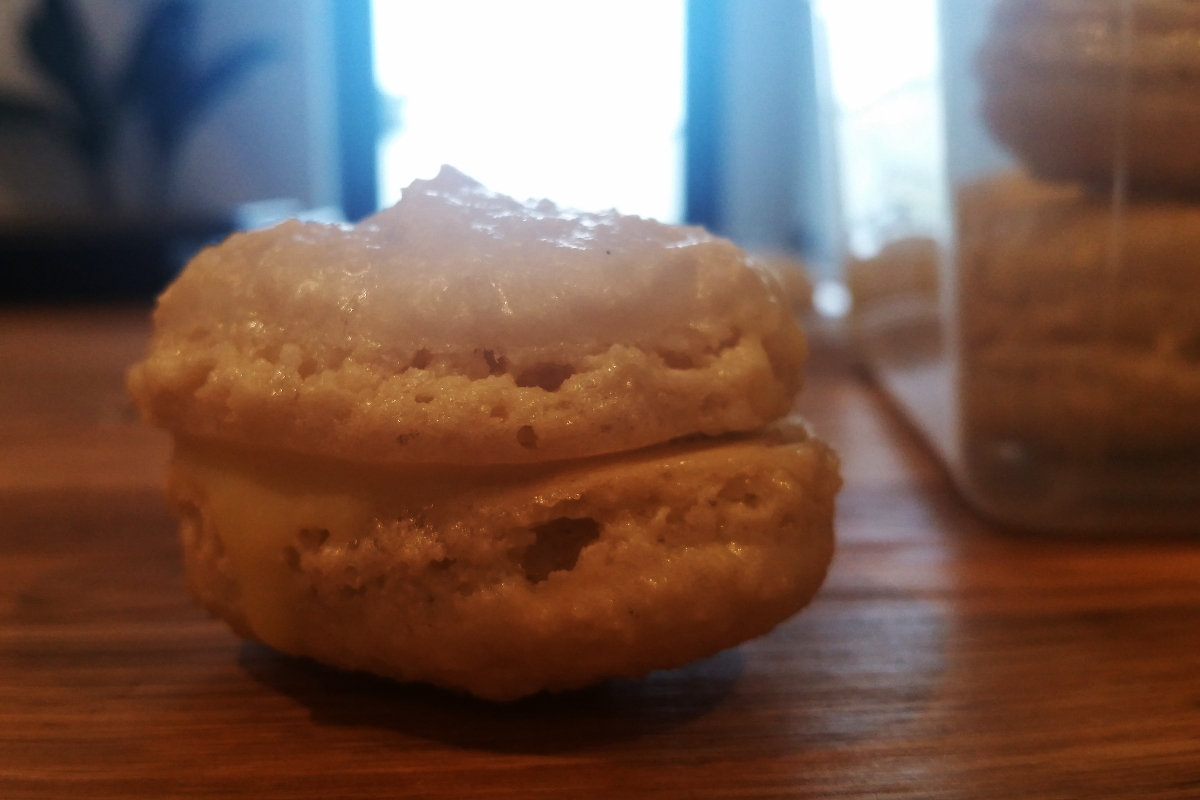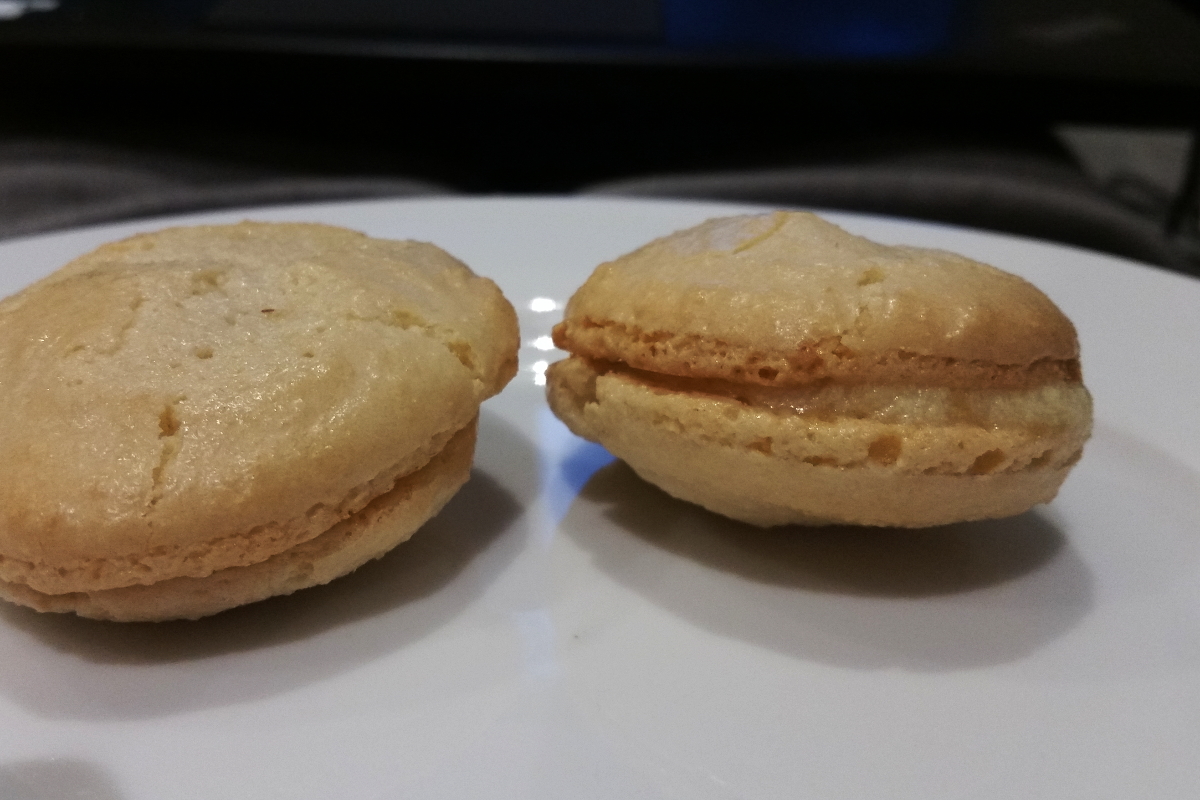 Scott has begun experimenting with macarons. The first picture is his first batch. They were vanilla with white chocolate ganache. They got nice feet and lift, but had hollow shells. That can be from over OR under mixing apparently. :/ They tasted very nice. Second batch was lemon flavoured with lemon icing. There were no hollow parts, but they're kinda flat and funny looking. They were much chewier and denser. Again, taste was very nice.
We've watched a couple videos for tips, and have some better recipes to try, so hopefully each batch comes out better and better! Good thing we got a nice big bag of almond meal from Costco. :D