It costs a bit to do a trip to the hot springs near Tofino, but I recommend it for sure! Here are 3 good reasons you should go: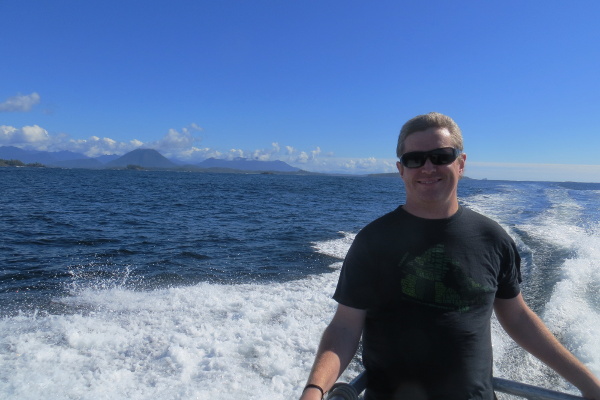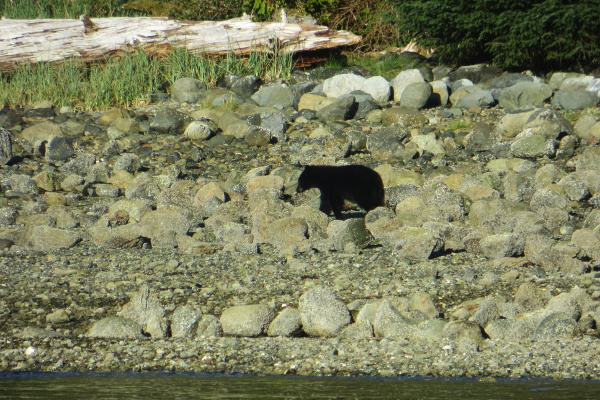 Firstly, it's got built in whale and wildlife watching. The boat ride takes about 1.5 hours each way, and they'll look for whales and other animals the whole way there and back. September is the end of the whale season but we still managed to see a grey whale (no pictures, I was using my brain camera). We also saw a black bear (digging for crabs on the beach), cute floating sea otters, stinky sea lions, and bald eagles.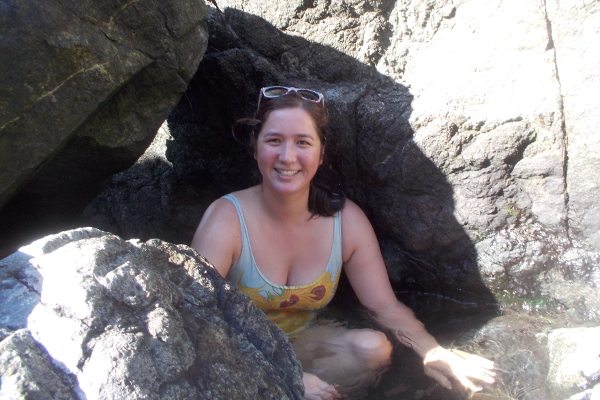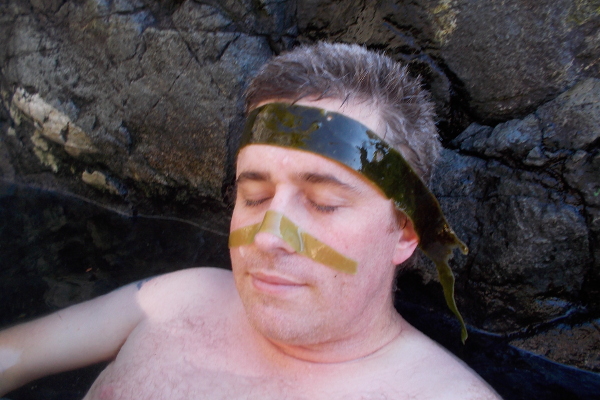 Secondly, the hot springs are so neat!! It's about a 25 minute walk through the forest on a board walk to the springs. Then there a whole bunch of pools of (hot) water in between the rocks. The pools at the top are super duper hot, and then as you go down a bit further they get a bit cooler from the tide. There are plenty of places to lie down and soak. It smells a bit farty but not that bad.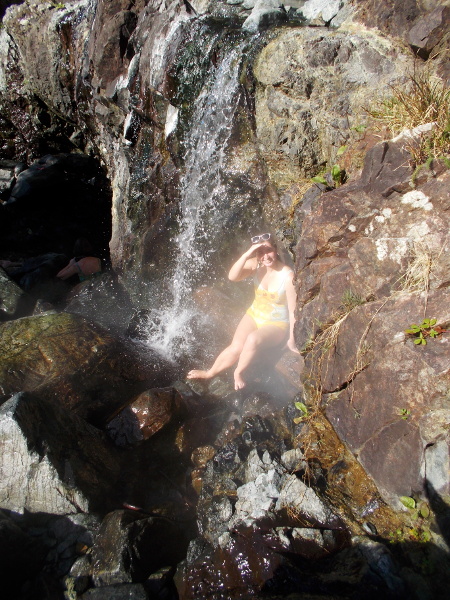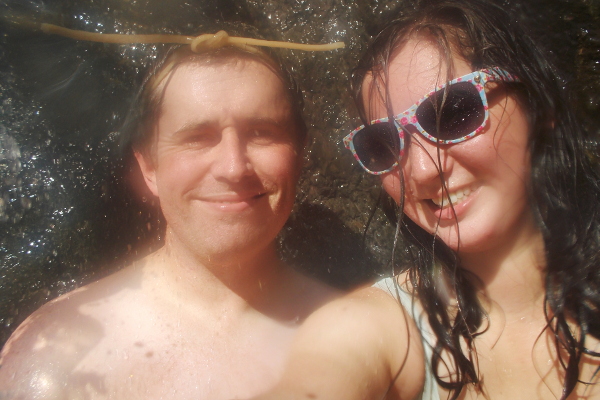 Thirdly, there is a HOT WATERFALL!! Almost too hot to stand directly under. I enjoyed sitting half under the water and half in the crisp September air.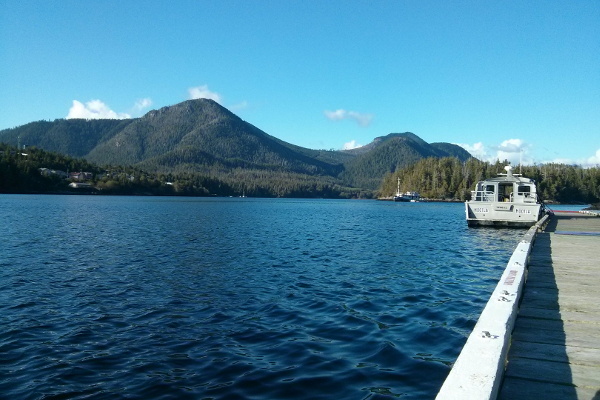 After a couple of hours our captain brought us back to Tofino. Everyone was pleased. It really was the highlight of our trip.
Few notes: It's kinda dangerous, because the rocks are ultra slippery, but still ok. I managed it even with my PTSD from slipping on rocks in Thailand and getting 12 stitches, haha. Water shoes might help. Bring some snacks and drinks because you're out for a pretty long time! The boat ride might be a bit rough. I was happy we went a calmer way back (but I guess less chance of seeing whales that route). And there are washrooms and change rooms at the hot springs.