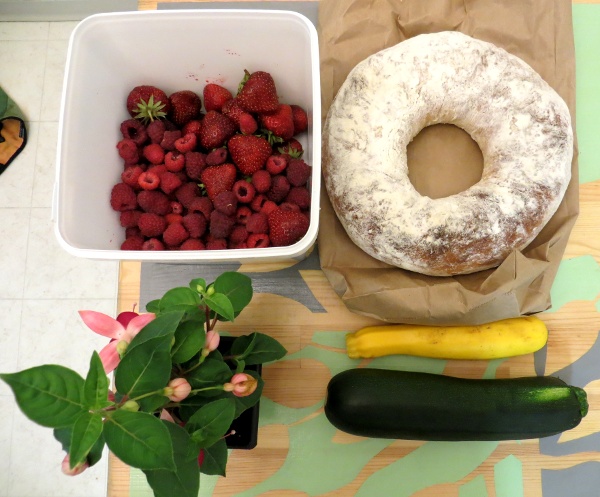 More summer market stuff. A big bucket of local strawberries and raspberries, a loaf of potato and honey bread (can't taste the honey at all though), yellow/regular zucchini, and a plant.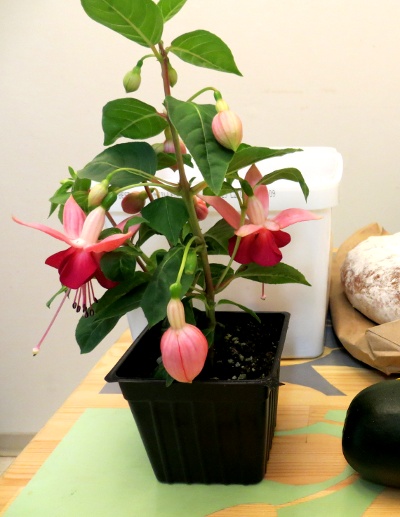 What kind of flower is this? I have no idea but it was only $1.50 and it's nice and sunny in Vancouver now so I thought I would have a go at growing it.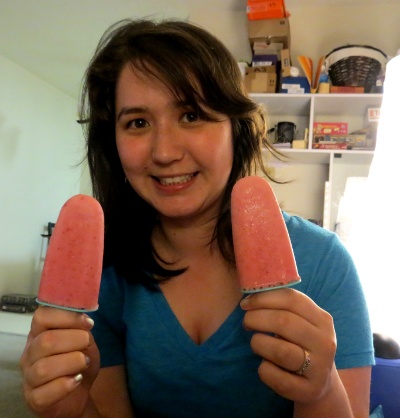 I made strawberry yogurt popsicles. I didn't measure but it was basically a cup of plain yogurt, a bunch of frozen strawberries and a tablespoon of sugar blended up and poured into my popsicle mold. They turned out really yummy! Much better than my strawberry lemonade popsicles I made before where all the flavour sunk down to the tip of the popsicle mold.