We were supposed to spend the first half of June in the Northern Territory and South Australia, but ended up being restricted to a 5km radius from our house instead. Lockdown 4.0. So the month started off pretty bad, but I tried to make the most of it.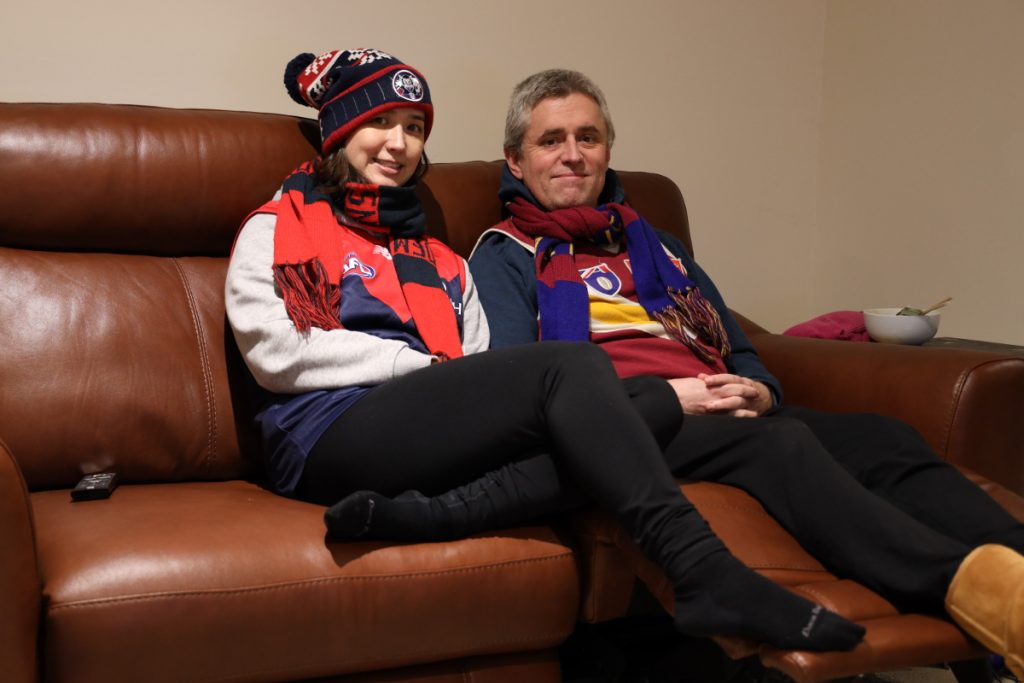 Instead of watching the Melbourne Demons vs Brisbane Lions game at Traegar Park in Alice Springs, NT, we watched it at home in our freezing house. :'( Dees won though. And we had delicious sushi bowls.
I had two weeks booked off work but cancelled the first week and worked instead. We were in strict lockdown so there wasn't much I could do anyway. I actually got pretty depressed. It was just extremely frustrating that I was back at work, not on holiday, couldn't reschedule the holiday, couldn't go to the gym, couldn't plan my training, couldn't see my friends, couldn't look forward to anything.
So I decided I needed a project.
I used that quiet week at work to plan and gather supplies for the following week.
My Saturday gym sessions currently have two exercises from blocks: block snatch and block cleans. I am very lucky that I can train in our garage, but I didn't have blocks, which meant that I have to do the exercises from a hang position instead. I HATE HANG SNATCHES SO MUCH. Enough that I decided that I wanted to make my own blocks for home.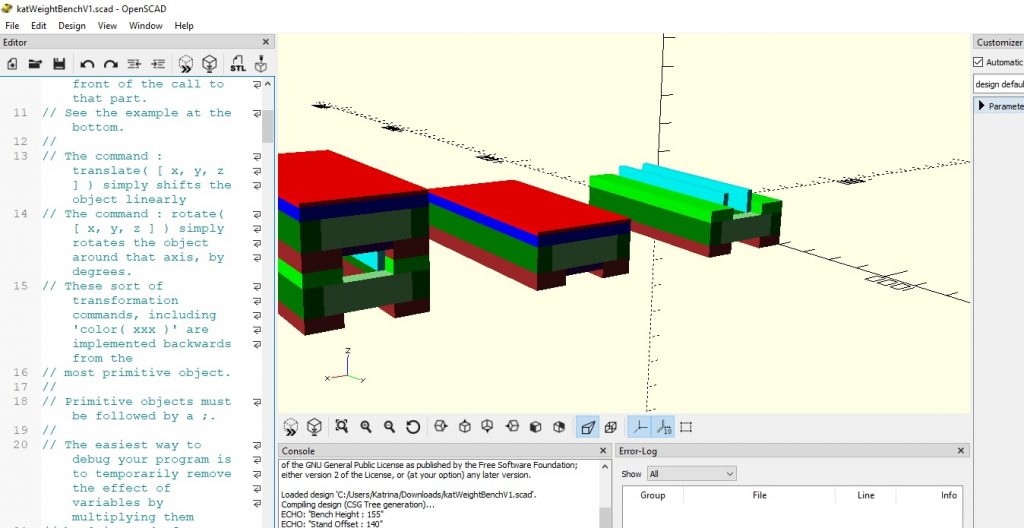 Originally I was going to make very simple criss-cross ones like I'd seen on the internet, but 1) I wanted to them to have two height options, and 2) I calculated that it would need around $150 worth of wood. So I emailed dad to ask if I could make them without the center supports because I don't actually lift that much weight. He wrote back with a few questions and then 24 hours later he'd made me a brand new design in OpenSCAD! I could edit the dimensions to what is available here and it even generated a list of supplies. Very cool. Thanks dad. The new plan only used about $70 of wood!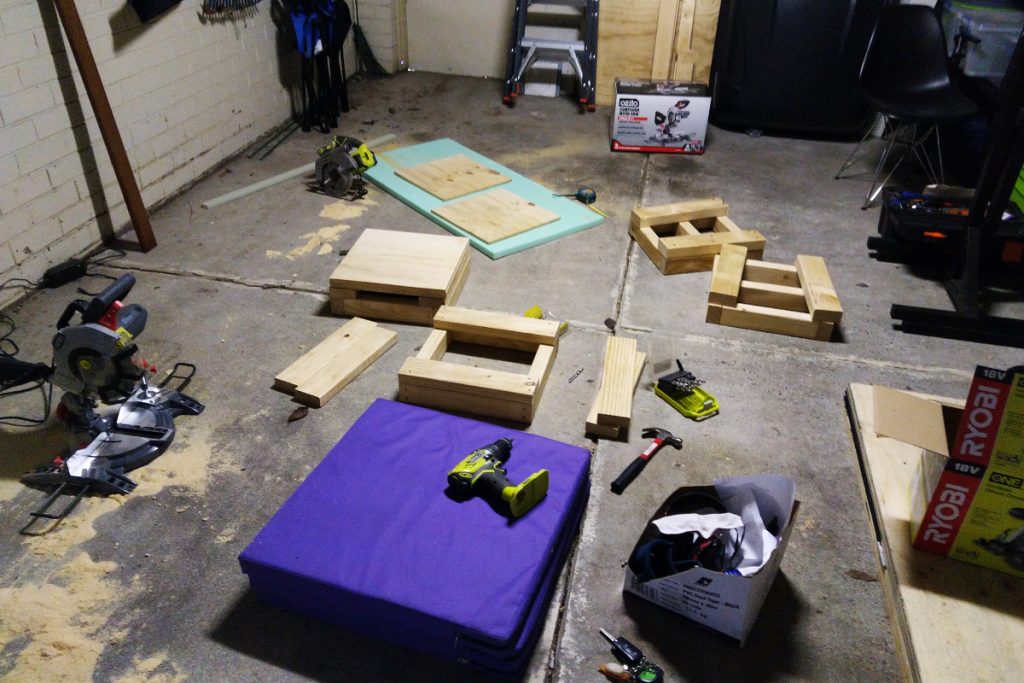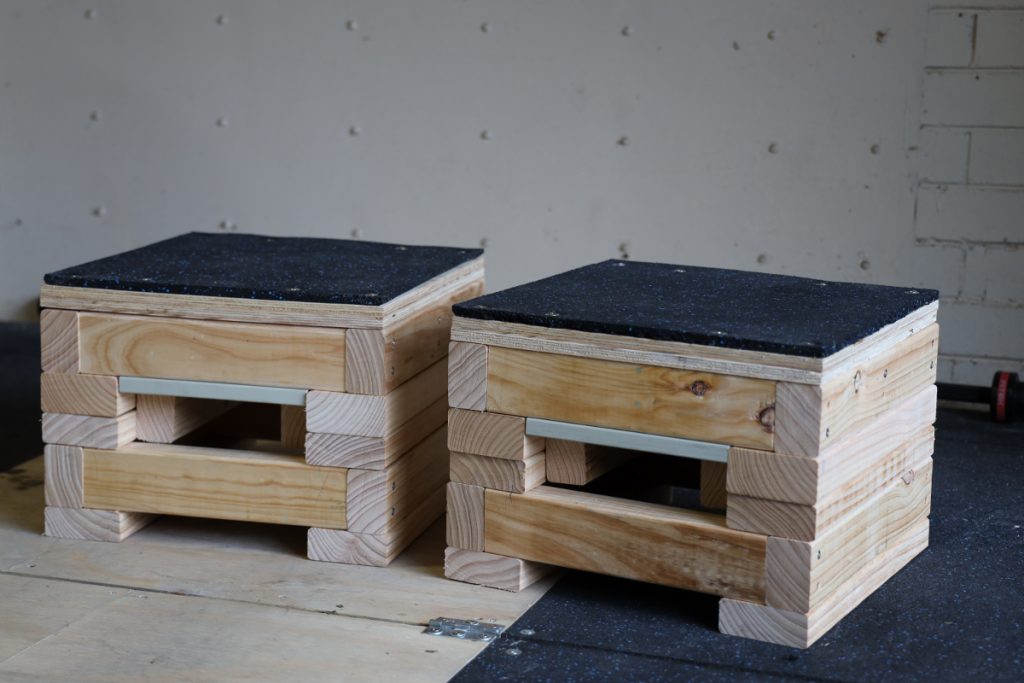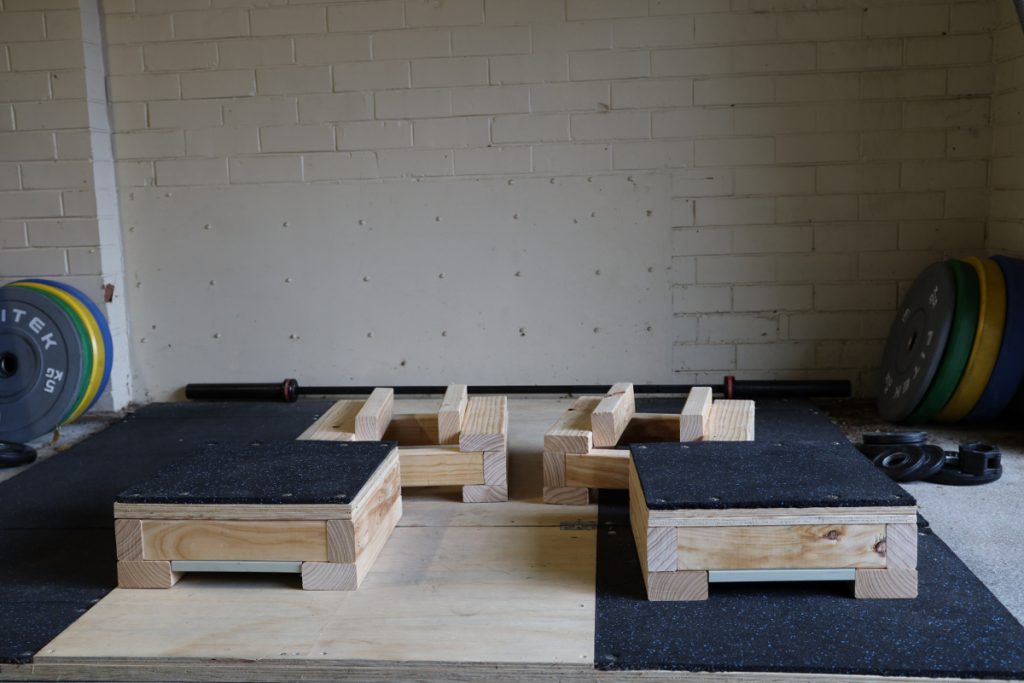 It took me three afternoons to put them together, but I honestly found it very satisfying (other than stripped screws, which was remedied by replacing my screwdriver bit). I had fun using my new drop saw and circular saw, and didn't even lose any fingers. Thanks dad for reminding me of when mom had to go to the hospital after a drop saw accident at the cottage AFTER I had finished cutting all of the pieces.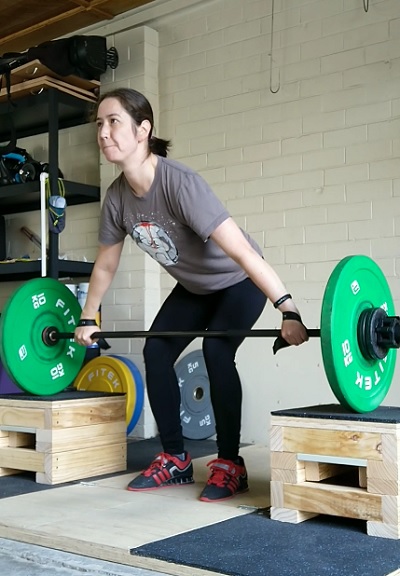 They work great! They nestle together perfectly and they don't bounce or move at all. I'm very happy. I'll probably add strips on the top to stop the bar from rolling off when I'm not holding it. I only used them one time so far though because the gym re-opened the next week lol. But there is covid in NSW at the moment so it's probably just a matter of time before we are back in lockdown again. :/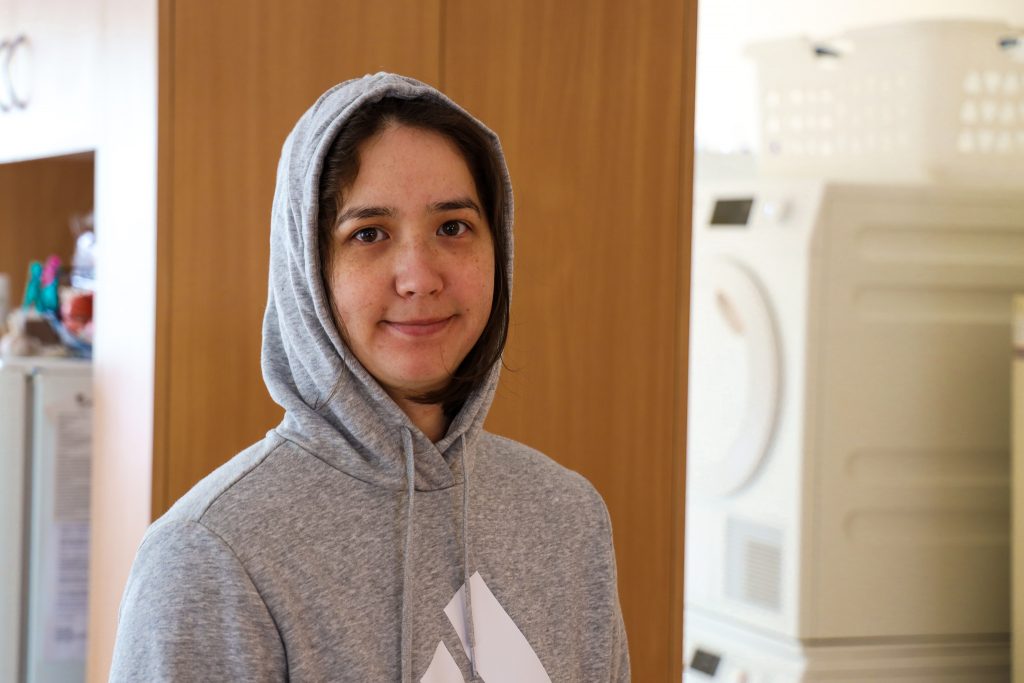 Hide The Pain Harold Katrina.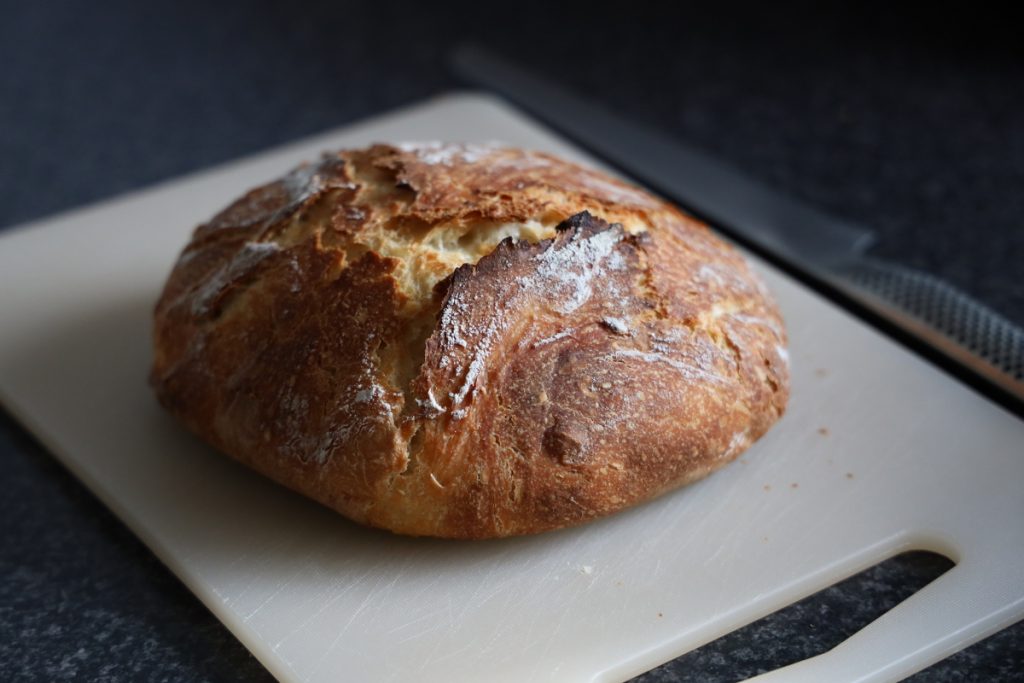 If you're in lockdown and don't bake bread, DID YOU EVEN LOCKDOWN?
I made this bread with leftover whey instead of water, because the internet told me you could do that. But it tasted weird, I don't think I would do it again. Or at least I would use 1/2 whey and 1/2 water.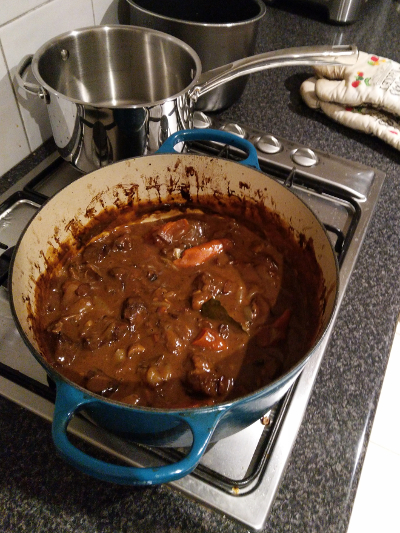 Another lockdown cooking project: beef bourguignon. It took 3 days!!! And an entire bottle of wine!!! But it was dang delicious, and made like 8 servings, so in the end I think it was worth it.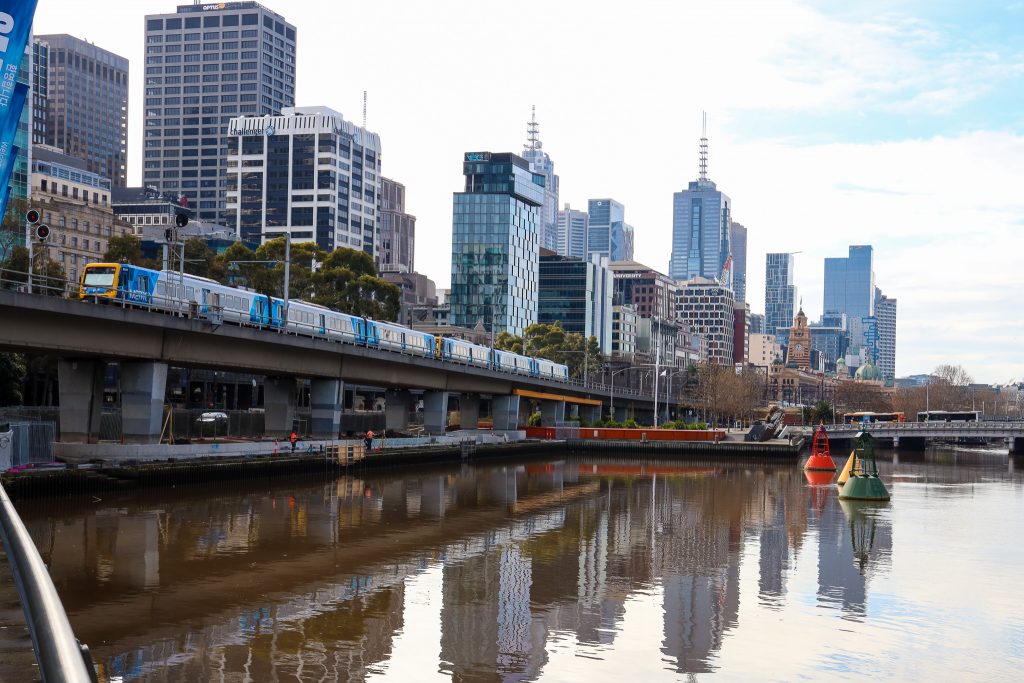 One very good piece of news was that my citizenship test didn't get cancelled. At that point we were allowed to go 25km from home and I guess they decided that it was essential enough that they could let the immigration officers work in the office.
They told me it would take 2 hours, and I had to bring in all sorts of documents. But the dude only asked for my passport and drivers license and I was out of there in 15 minutes, including doing the test TWO TIMES… because I failed the first time….. OOPS. (I got 95% but I failed one of the essential questions because apparently I am a monarchist. I got 100% the second time btw.)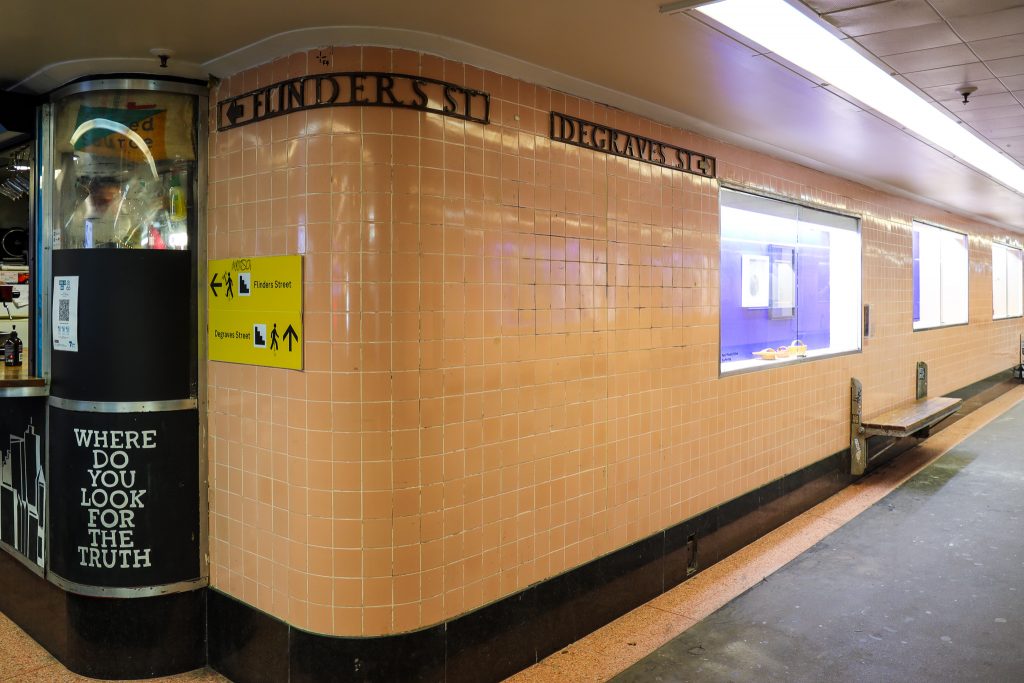 So I spent a couple hours wandering the quiet city with my camera. I went to the Lululemon outlet, got bubble tea, borek, and popped into a whole bunch of shops too. It's a good thing I didn't get covid because my exposure site list would have been very long, haha. Most of my pictures didn't turn out very well. I am definitely still learning how to use my camera.