I only heard about La Mezcaleria a week or two ago but ever since I heard BOWL OF MELTED CHEESE I couldn't stop thinking about it!
Lauren was in town and we went to check it out on Friday. We had to wait a while for a table (well, Lauren had to wait, as I was very late… oops) so I would suggest making a reservation if you go. Our table ended up being at the bar, which was crowded, but okay.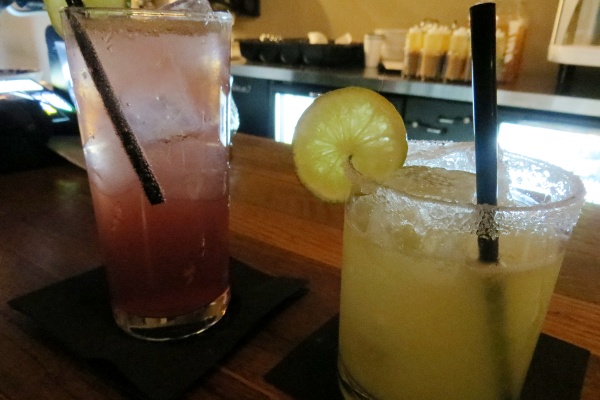 I had a margarita (I LOVE LIME!) and Lauren had a Chico, which has tequila, blackberry liqueur, grenadine, lime and soda. They were both delicious.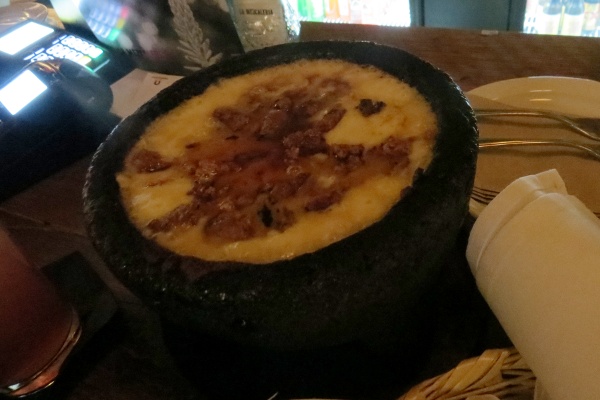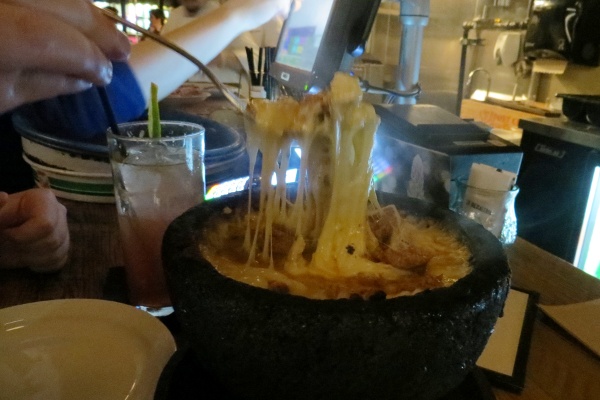 Bring on the bowl of cheese!! We started with the queso fundido with chorizo and loved it.
It comes out in a super hot rock bowl, still bubbling, with corn tortillas and salsas on the side. The edges of the cheese continue to cook as you eat and get nice and crispy. We used forks to twirl blobs of cheese and chorizo and then used corn tortillas to pull it off the fork and eat it.
It was oily but not overwhelming so. Both of us thought it was very delicious and I would 100% eat it again.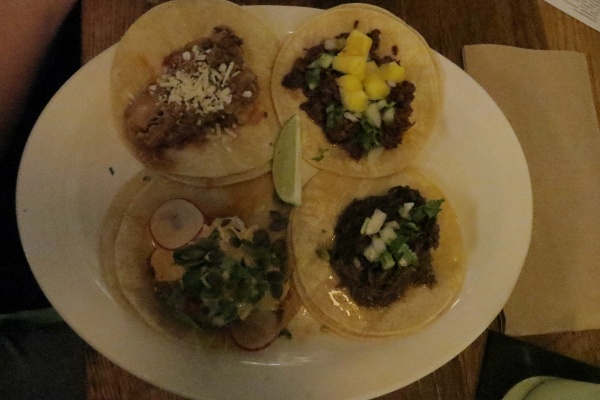 We also ordered a set of tacos. Lauren had a chicken one and a pork and pineapple one. She liked the addition of the sweet pineapple with the savoury taco. I got a fish taco and a beef cheek taco and they were both good. I added lots of salsas to my beef taco. I don't usually like corn tortillas that much but theirs were great.
Service was good and there are still tons of things on the menu that I'm sure are delicious. I hope to return sometime soon!