Last week Leslie, Scott and I checked out Las Margaritas Dine Out menu. Three courses for $18. Because there were three of us, we pretty much got to try everything, which was fantastic.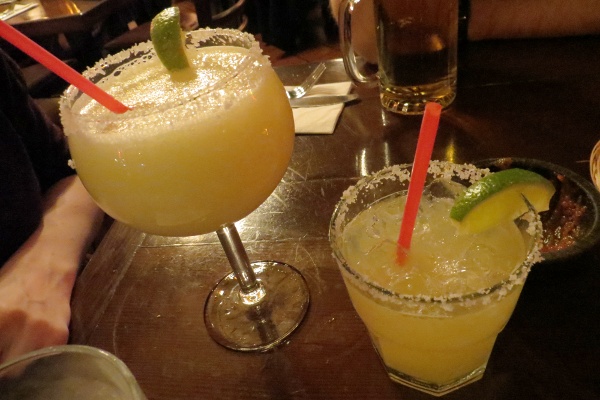 We started out with lime margaritas. Blended for Leslie and on the rocks for me. My margarita was decent. Not much to say about it really, I've had better ones other places.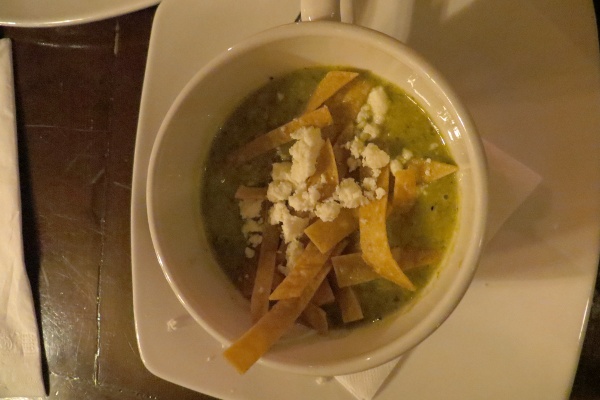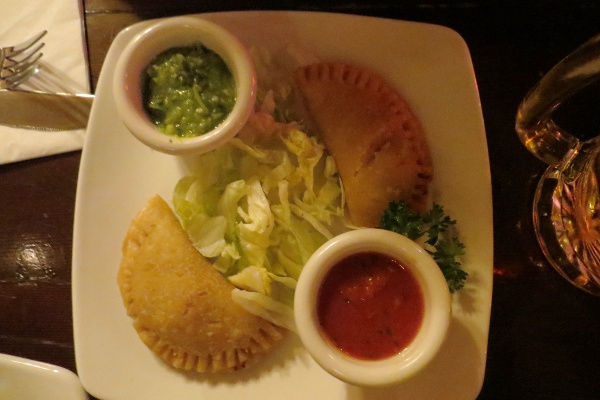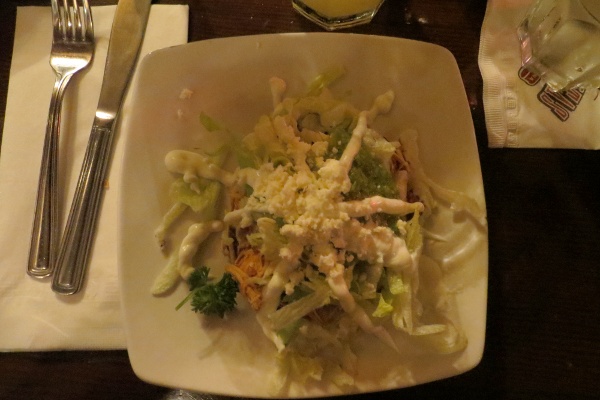 We ordered one of each of the appetizers. The first was a poblano pepper and corn soup with crispy tortilla strips. It was nice… sweet and spicy. The second was two tiny empanadas filled with chorizo and potatoes. They were served with two salsas. The green salsa was the best part… the rest was pretty forgettable. And the last was a "masa boat" filled with refried black beans, chicken, lettuce, salsa, sour cream and cheese. The boat tasted like a thick corn pastry and was really delicious. All three of us thought this was the best appetizer.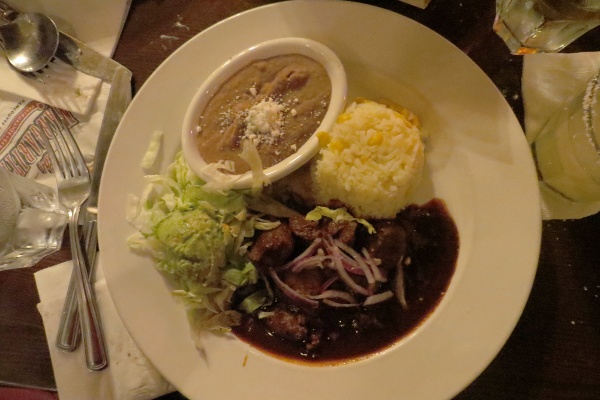 For the main course Leslie and I ordered the Chile Colorado. It was beef simmered in a rich sauce, with rice, beans, guacamole and corn tortillas to put it all in. Both of us liked it a lot. Very filling.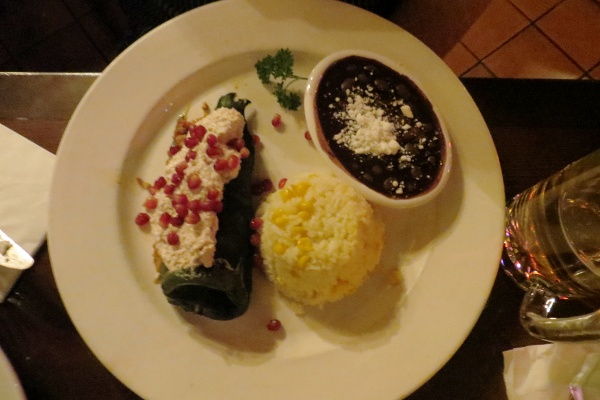 Scott ordered the Chile en Nogada which was a poblano pepper stuffed with turkey, vegetables and apple, covered with a walnut cream sauce and pomegranate seeds. It also came with rice and beans. For something so fancy sounding we were a little disappointed. I didn't expect it to be cold? The flavours were all interesting and fine, but it just didn't come together into a delicious dish for some reason.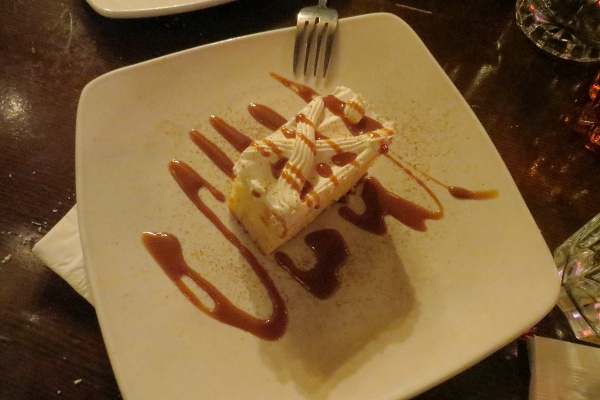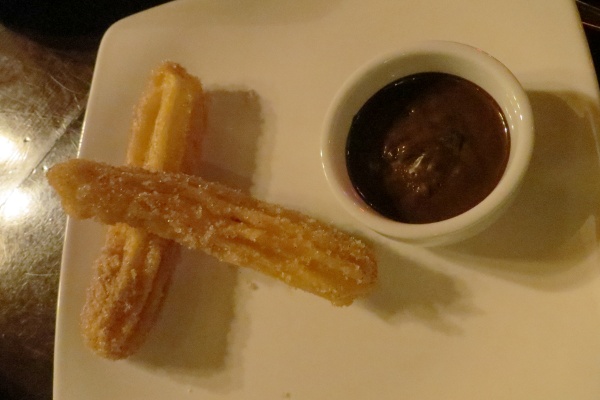 Then we had Tres Leches and churros for dessert. I had been wanting to try Tres Leches cake FOREVER!!! Unfortunately they only had one piece left so I didn't get to try a whole lot of it… but the bites that I had were super delicious. I need to try and make it myself immediately!! The churros were also great. Covered in sugar, crispy, warm melty chocolate to dip them into… om nom nom.
All in all a very good meal. I would recommend the masa boat, the beef chile, and the tres leches cake.