Some cool stuff that we've made/eaten lately.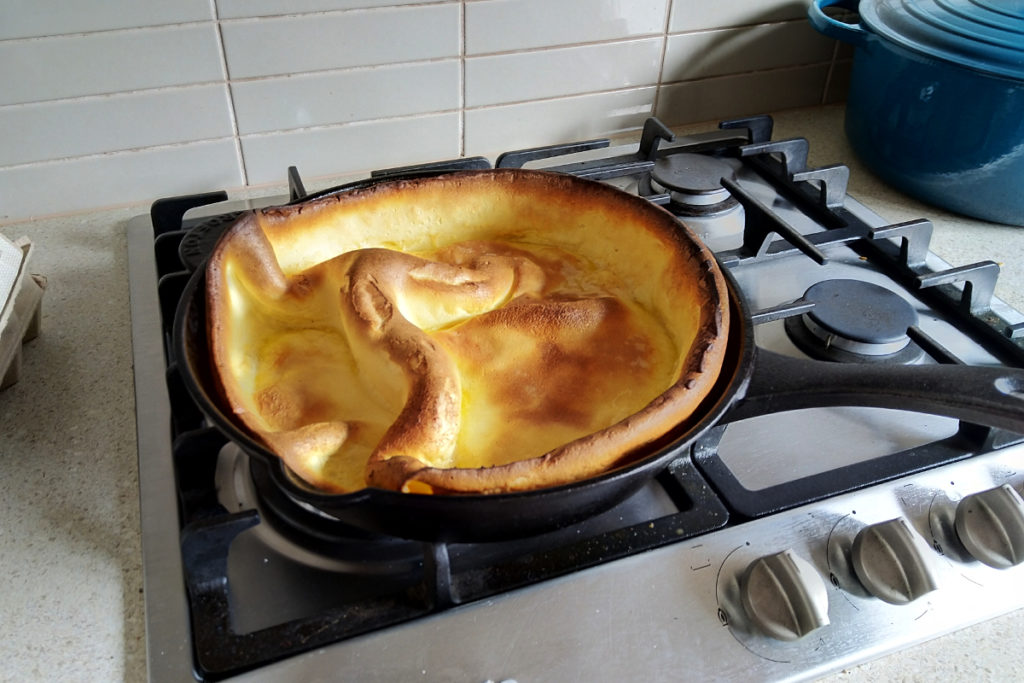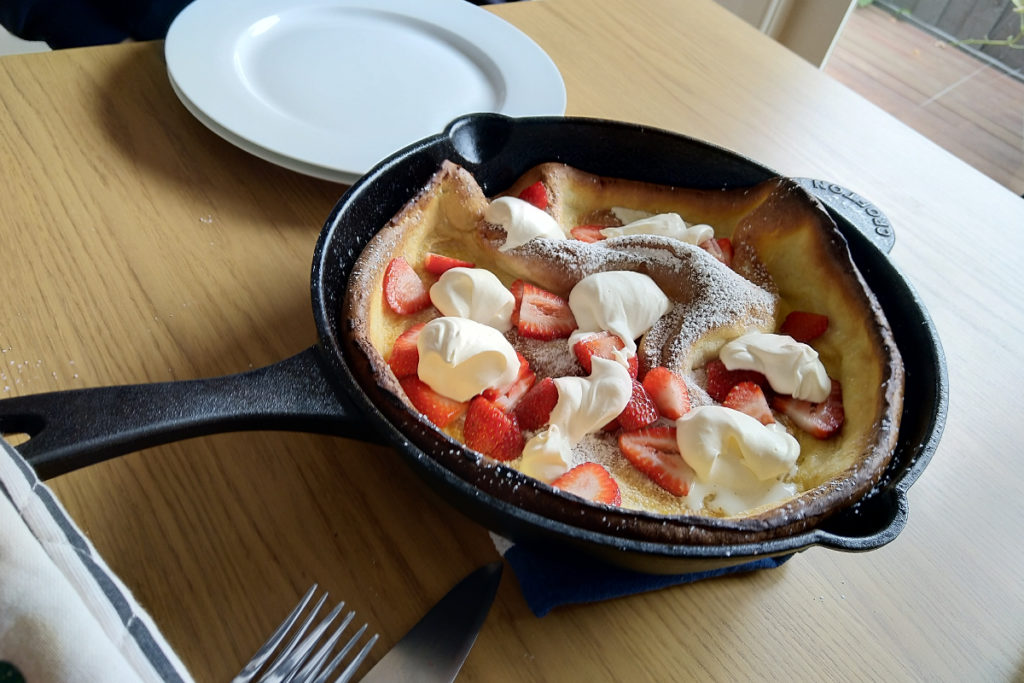 Dutch Baby! These are so cool. I mean look at those ruffles! Look at that deliciousness! They are also super easy to make. I use this recipe. Dump everything in the blender while you heat the cast iron in the oven. Pour in the mixture, and bake for 15 minutes. Top with whatever you like.
Mi Goreng doughnut from Bistro Morgan. It was filled with chilli chocolate custard, and topped with Mi Goreng glaze, noodles and a sweet chilli drizzle. It was, understandably, weird. A spicy doughnut, lol. The other one was a New Yorker: cheesecake custard filling, passionfruit glaze, cheesecake biscuit crumb. This one was, understandably, normal.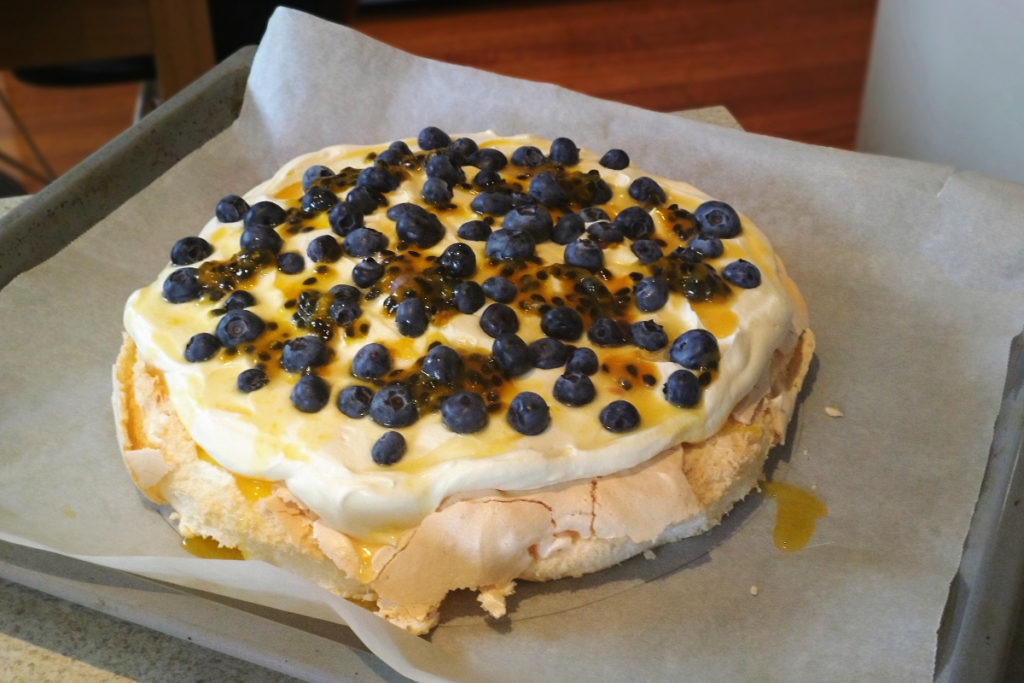 Scott made pavlova for the first time and this is how it came out. O_O Not bad! I like pav. The chewy outside bits are the best.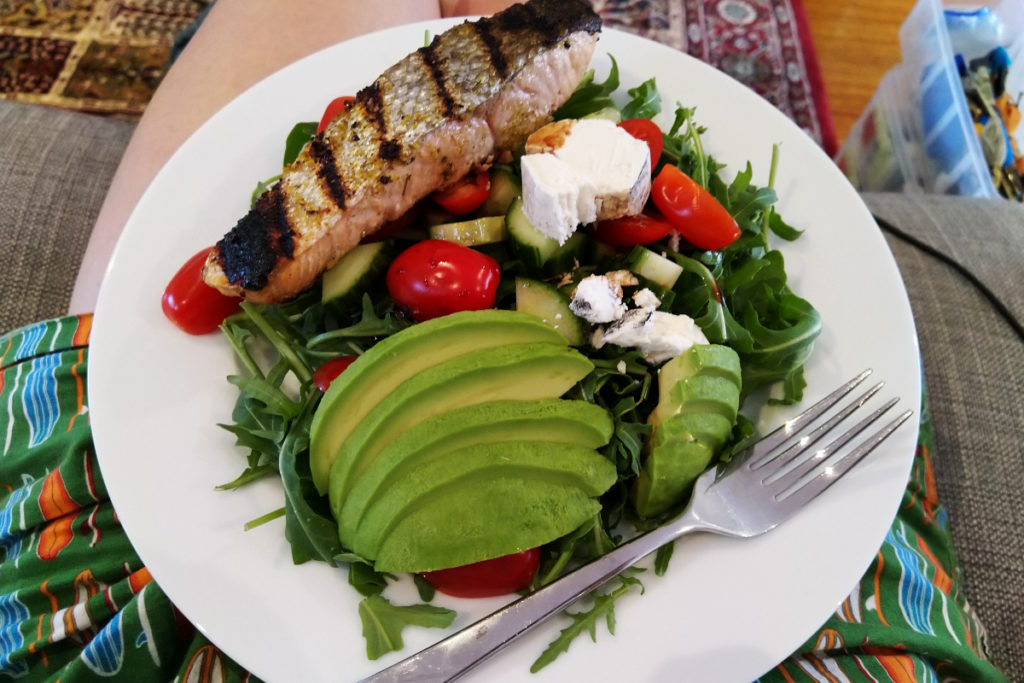 Just a really delicious salad that I made that I wanted to show off. Perfectly cooked grilled salmon, avo, goat cheese, cucumber, cherry tomato, on rocket with a bit of balasamic vinegar. I could eat this salad over and over.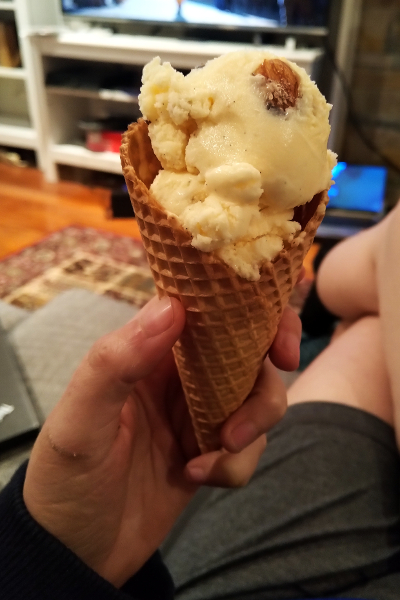 Homemade almond brittle ice cream in a store bought waffle cone. Actually not my best batch of ice cream, you can kind of see that it came out a bit grainy. This is the second time this has happened and I'm not sure exactly why. Scott thinks it might be because the almond brittle (or cookie dough in the other instance) started to dissolve in the ice cream? I have made some good batches lately though: passionfruit was a big hit.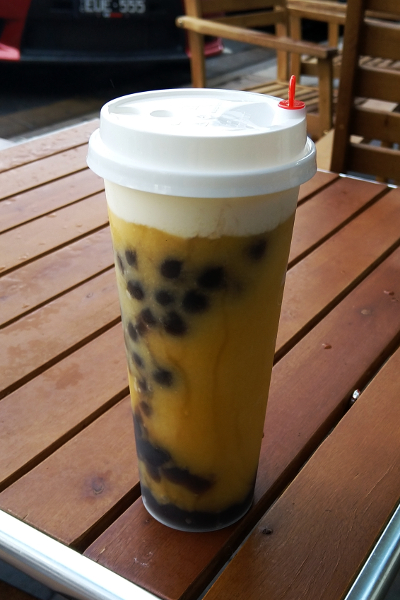 The worlds most expensive bubble tea. Cheesy mango. Such a gross name, they really should specify that it's cream cheese, haha. It actually was quite delicious, but man it cost a lot (like $8!!). Why do they use such fancy cups?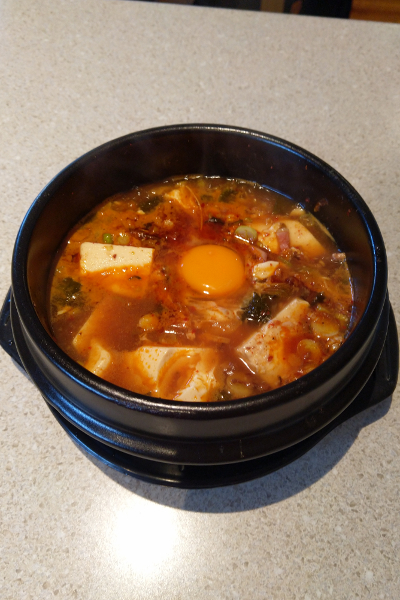 Soondubu jjiggae. This is one of my favourite Korean foods. I JUST LOVE SOFT TOFU SO MUCH. So I tried to make it myself at home with our trusty stone bowl! I used this recipe and it turned out fine, although I was hungry about 20 minutes later because it wasn't much more than a bit of tofu and some water. Next time I will add some kind of seafood, and maybe serve it with a bowl of rice like they do in Korea.