HULLO AGAIN.
As you probably already heard, I passed my exam. What a relief. I still think about it sometimes and revel in the amazing feeling that I don't have to become a taxi driver.
But funny (?) story, I got another email last week from my new case officer that said "as your application deadline is rapidly approaching and you still haven't told us if you passed your exam, do you want to withdraw your application?". WAT!!?! I did not think that I would have to tell THEM that I passed THEIR exam. But apparently I did, and then my registration was finalized a couple hours later. Ah bureaucracy, so fun.
And then speaking of silly bureaucracy… I got a letter from the Australian Electoral Commission saying that I was not registered as voter at this address. Umm duh. So then I had to send THEM back a form telling them that I'm not a citizen! WHY ARE THESE THINGS MY PROBLEM??
I wonder what else I haven't notified people about.
Anyway so I'm finally able to apply for jobs. I applied for all three that are posted right now. I have absolutely no clue how much competition there will be. Hopefully it doesn't take too long for me to get a job.
It was real hot today. 35ºC. And the forecast for tomorrow… 16. Melbourne, you crazy.
Some pictures: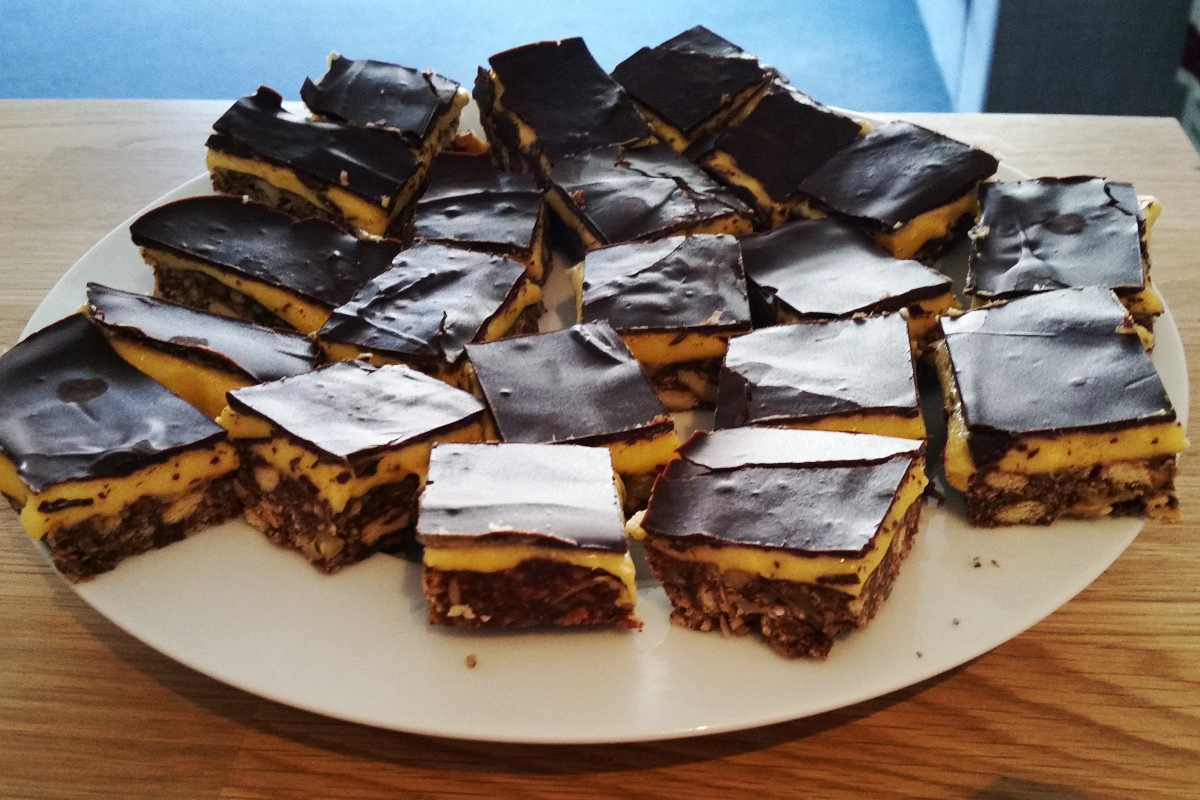 We had some friends over to watch hockey a few weeks ago. I made Nanaimo squares for the first time ever! They turned out DELICIOUS! Although Scott and I agree that the middle layer should be the thickest, not the bottom layer, so I would probably adjust the ratios when I make them again.
I used this recipe, but had to use smashed up cookies instead of graham cracker crumbs because they don't exist here.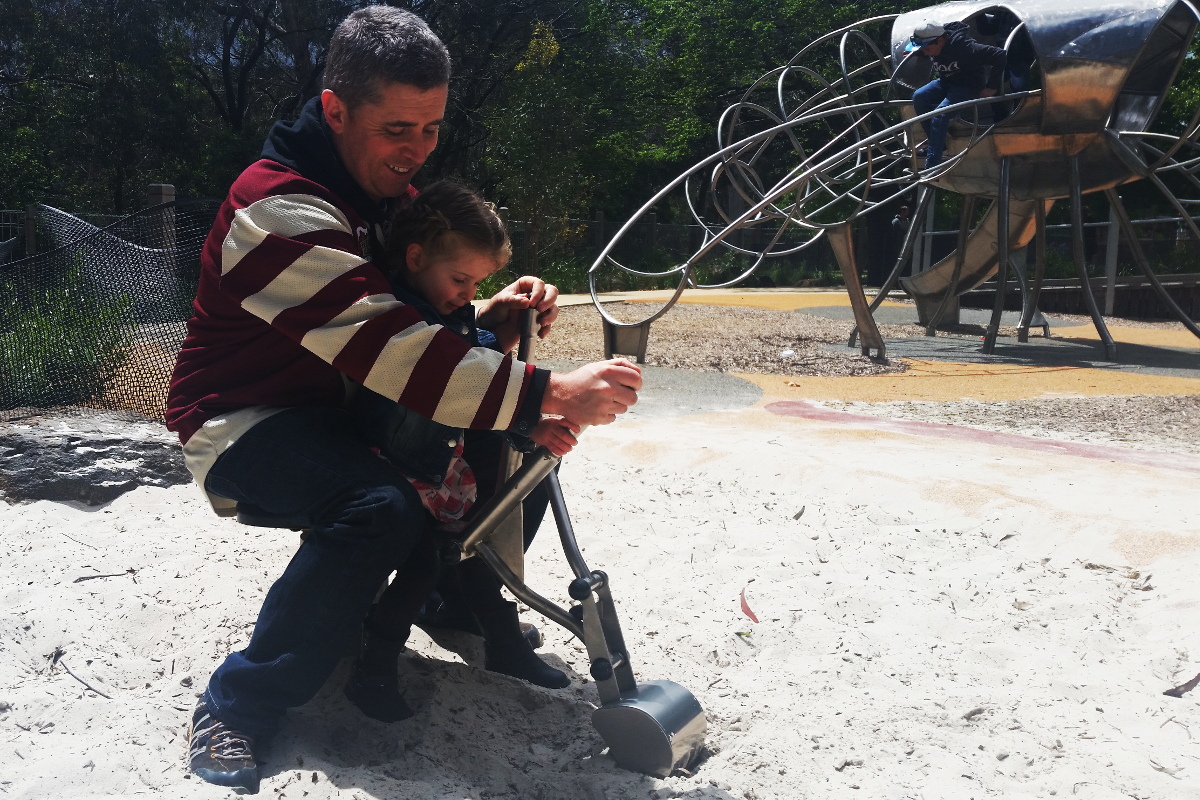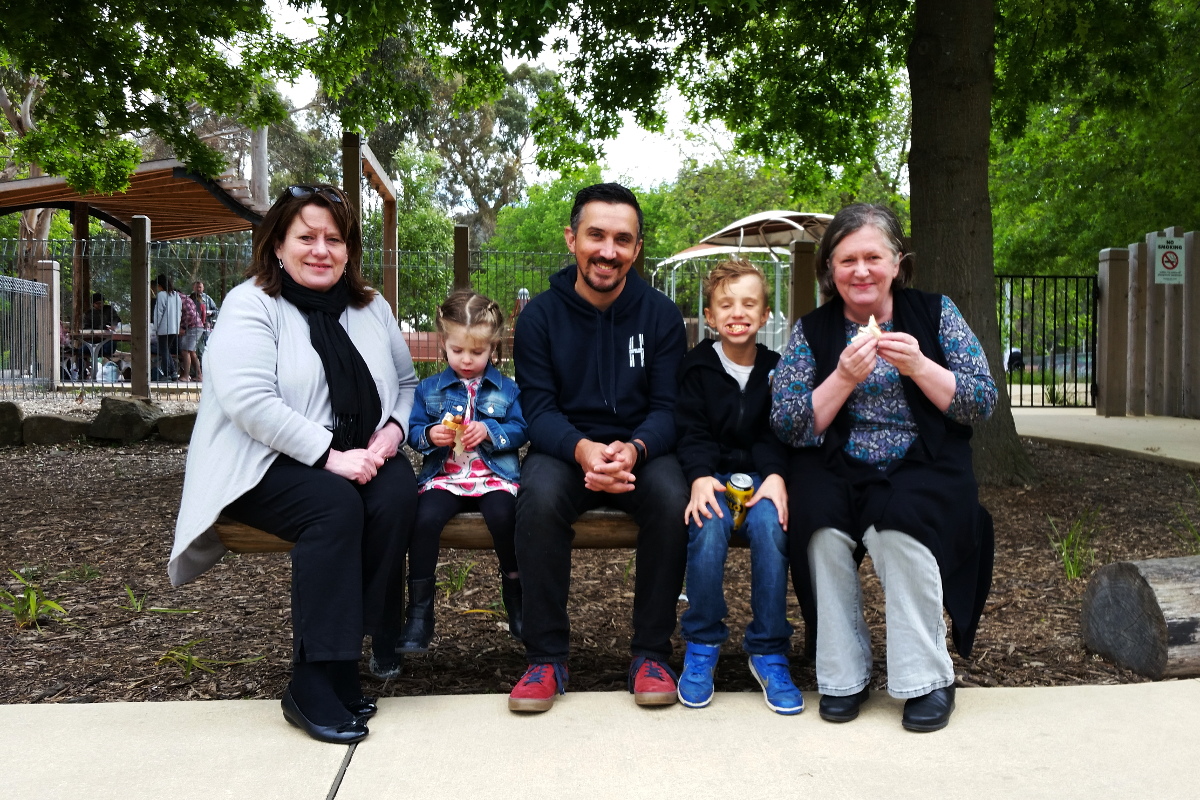 L-R: Kathy (aunt), April (niece), Brett (bro), Beau (nephew), Vicky (mum)!
April had her 3rd birthday party at a park. It was watermelon themed. There was a bbq, and footy kicking, and presents galore! I think she had a good day.
We also went to Blairgowrie for a night, way down near the tip of the Mornington Peninsula, on the other side of Port Philip Bay. We stayed with Shaun and Karen and baby Archie, and the boys went golfing one afternoon. We got to try fresh abalone that their friend caught that afternoon. I didn't take any pictures the whole time though, whoops.
That's all I can think of right now.