There are a lot of good brunch options around us. This time we went left instead of right and ended up at Lights in the Attic (not to be confused with Light Years).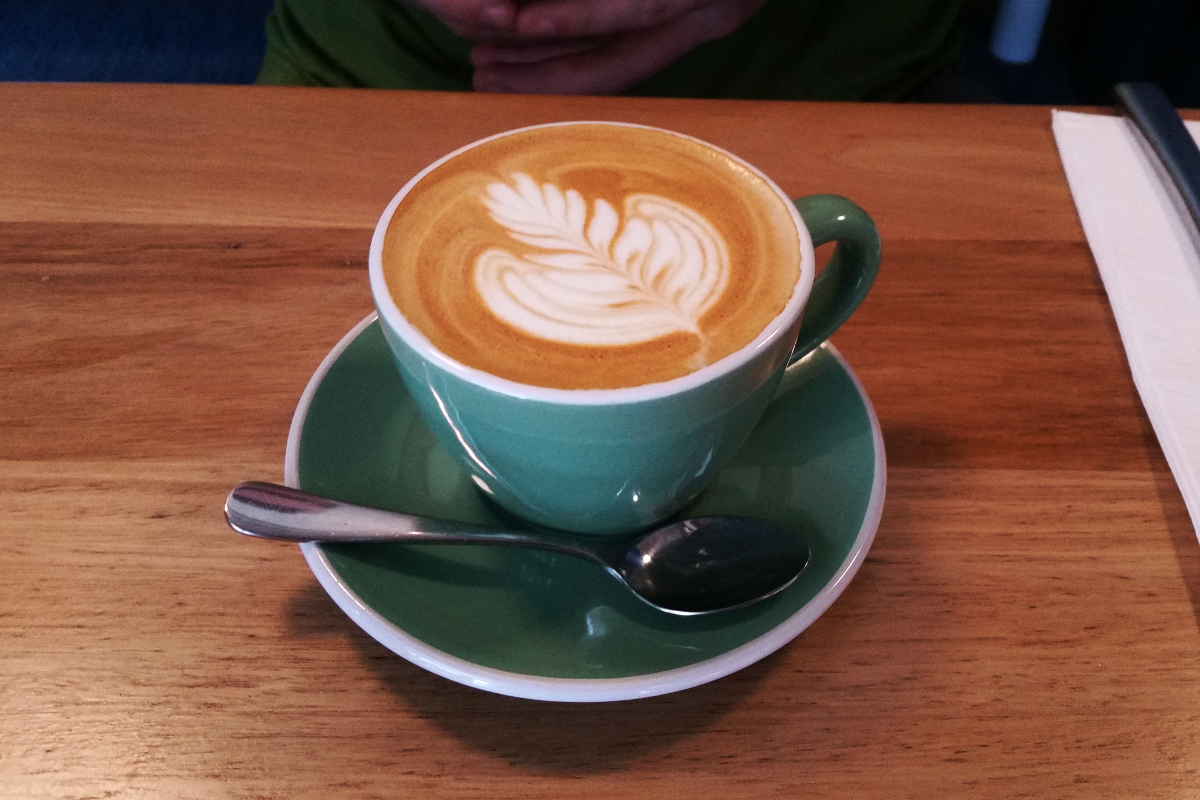 Flat White.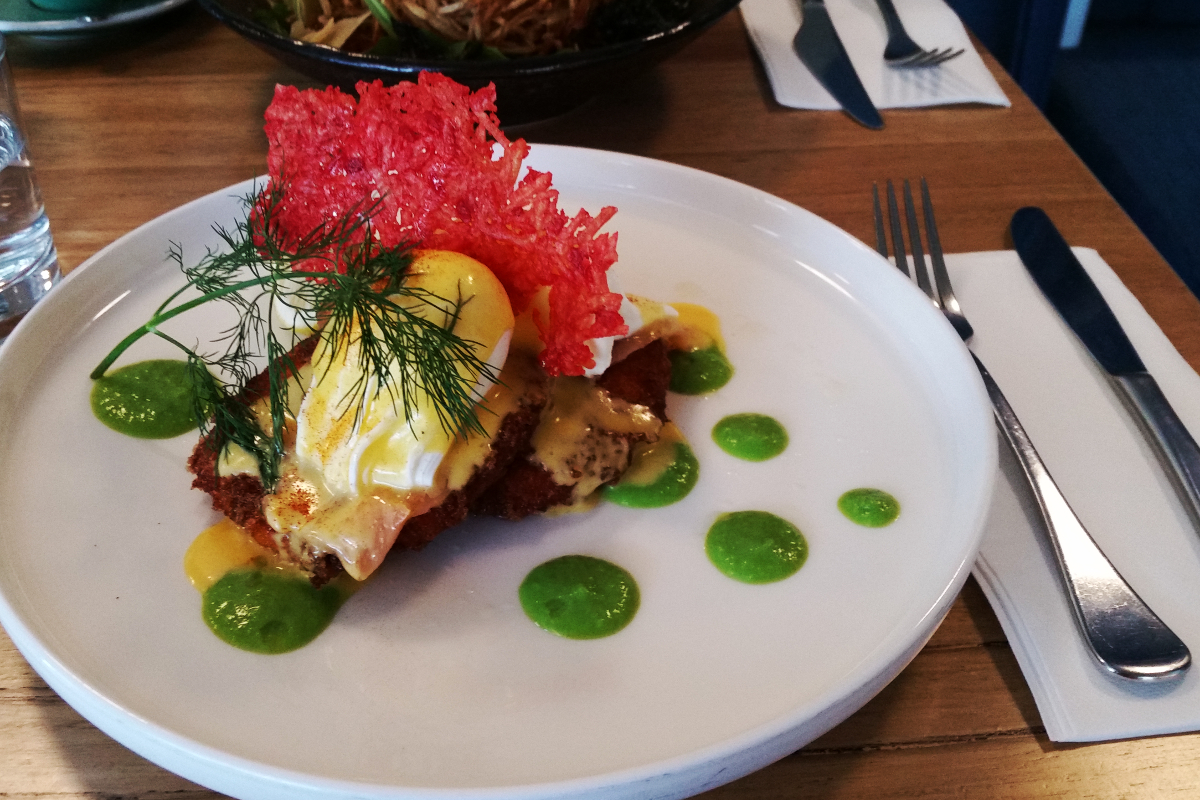 Sweet Benny: poached eggs, smoked salmon, hollandaise sauce on sweet potato hash browns with pea puree and parmesan crisp
Totes delicious. I loved the sweet hash browns. Nice dish.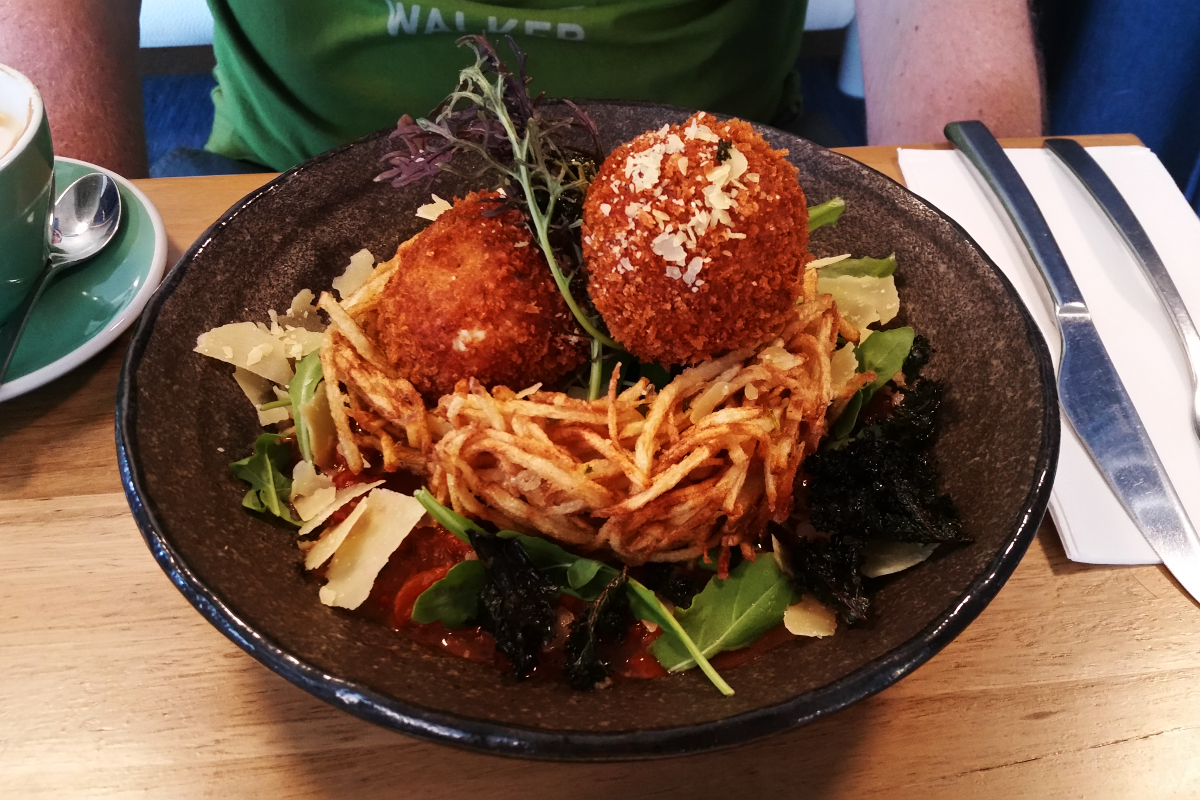 Birds Nest: scotch egg on potato nest, tomato beans concasse with grated parmesan and kale crisp
Scotch eggs were great, and the potato nest was nicely crunchy and chewy. It was massive. Scott couldn't even finish it, even though it was really yummy.