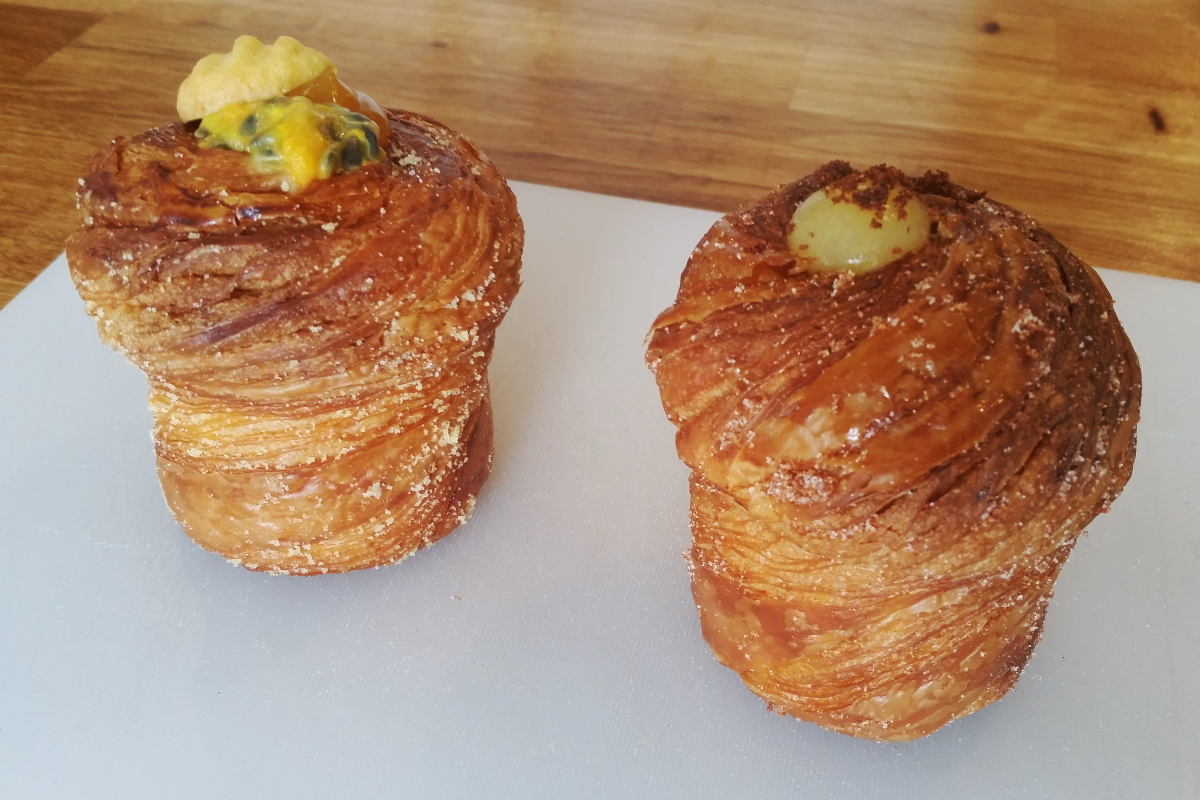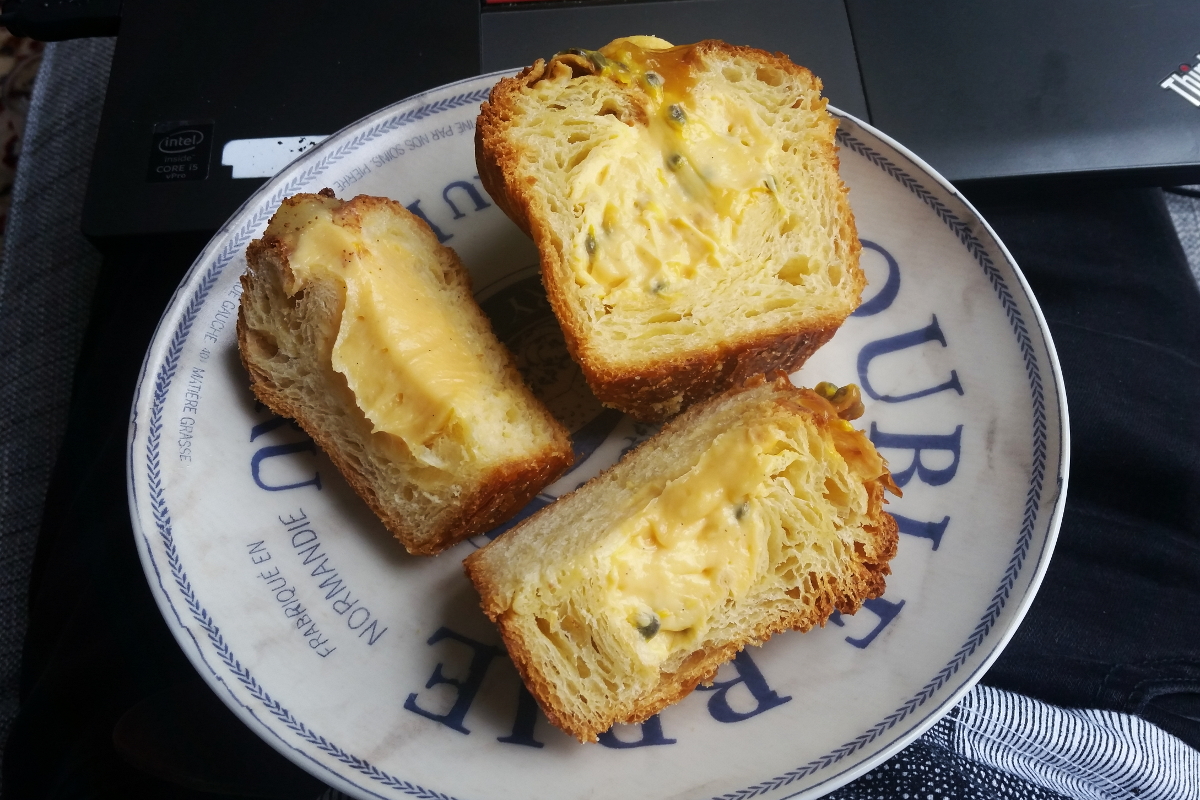 It's probably a good thing that Fitzroy is not the easiest place to get to from our house because otherwise we'd probably be broke and fat from getting too many Lune croissants. They are so good though, like what you can get in France.
We were doing some outlet shopping in the area last weekend so we stopped in. I got a Yo Yo cruffin, and Scott picked a pear and burnt butter cruffin, and we split them 75%-25%, haha.
The Yo Yo Cruffin: passionfruit custard, yo-yo sugar and passionfruit gel, finished with yo-yo biscuit and fresh passionfruit.
Pear & Burnt Butter Cruffin: pear, apple and burnt butter custard, pear gel
As usual they were both fantastic. Mine was tart and vibrant, and Scott's was more subtle and… sumptuous. And of course the pastry was super rich and buttery, and the custards were silky smooth. A+++ WOULD EAT AGAIN. I don't even like pears that much but I looooved Scott's.
We also got a kouign amann to eat later but I forgot to take a picture of it. It was also great, but the one we had in Montreal was slightly better/stickier.