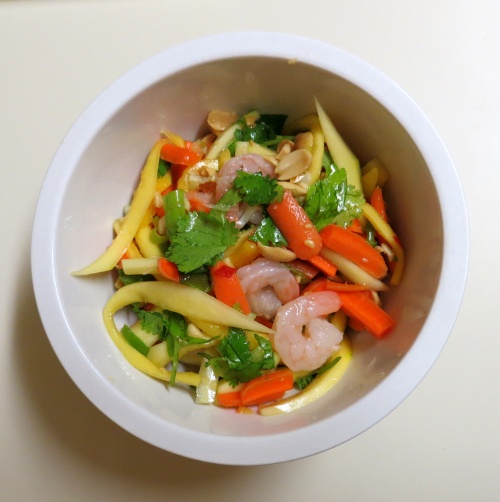 On Saturday I made Thai green papaya salad with shrimp for dinner. One of my new favourite recipes ever!! I made it a bit too spicy though… next time I will definitely put less red chili. Underneath all the heat though it tasted fantastic, and it's nice and healthy!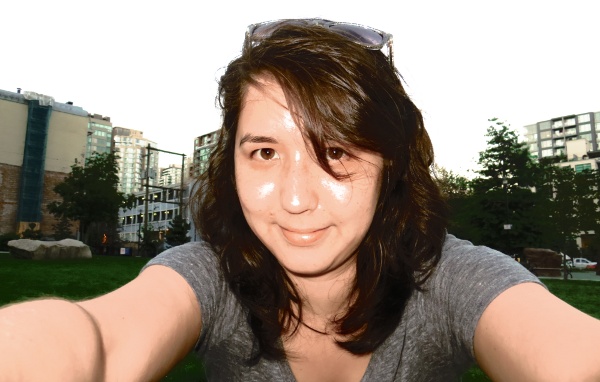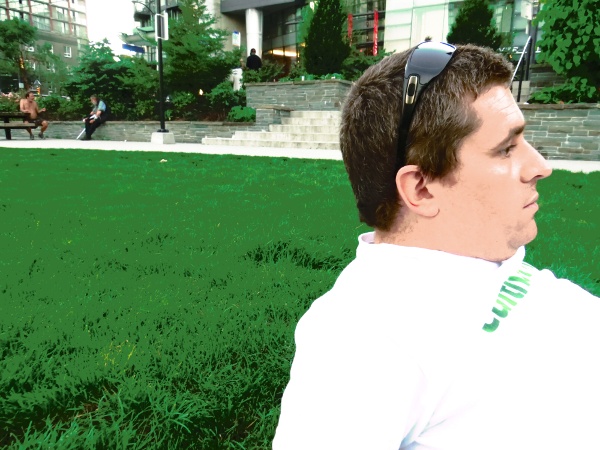 After dinner we met up with Zsofi downtown for more fireworks.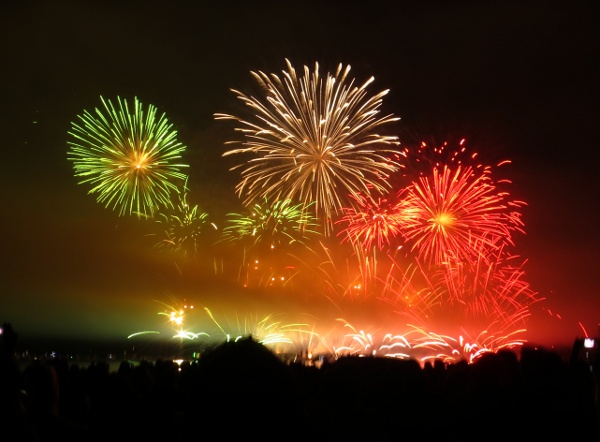 The show was from Italy. It was good!! Definitely better than Vietnam the week before, although we heard that Brazil's show on Wednesday was the best. Shame we missed it. Scott even won tickets to sit in the bleachers for that show but we ended up selling them for $50 because I can't stay up that late on a weeknight.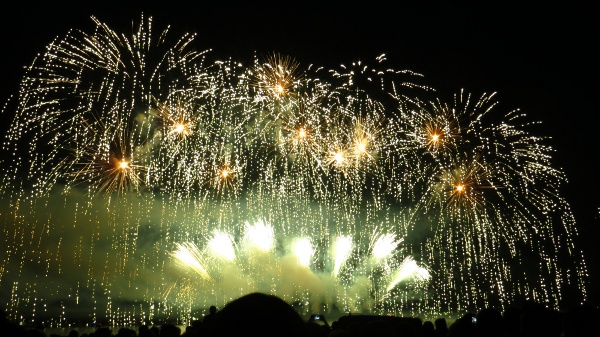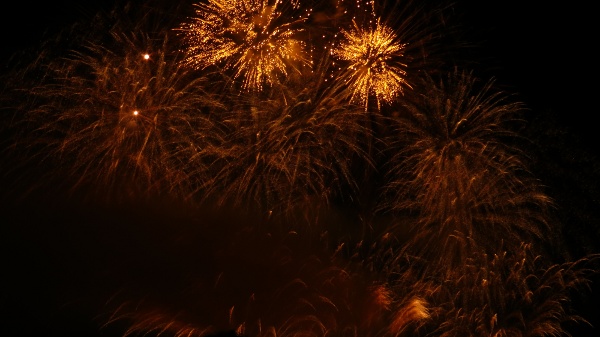 I give Italy +10 points for those cool fireworks that looked like arrows going upwards that I had never seen before, but also -10 points for putting off those lame-o smiley face fireworks that I HATE.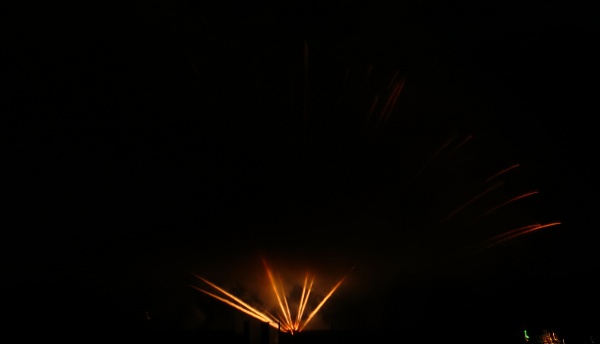 Also the smoke from the fireworks was really thick and sometimes it blocked out a lot of the fireworks (like in the above picture). I don't think that is really their fault though, I guess it just wasn't breezy out.