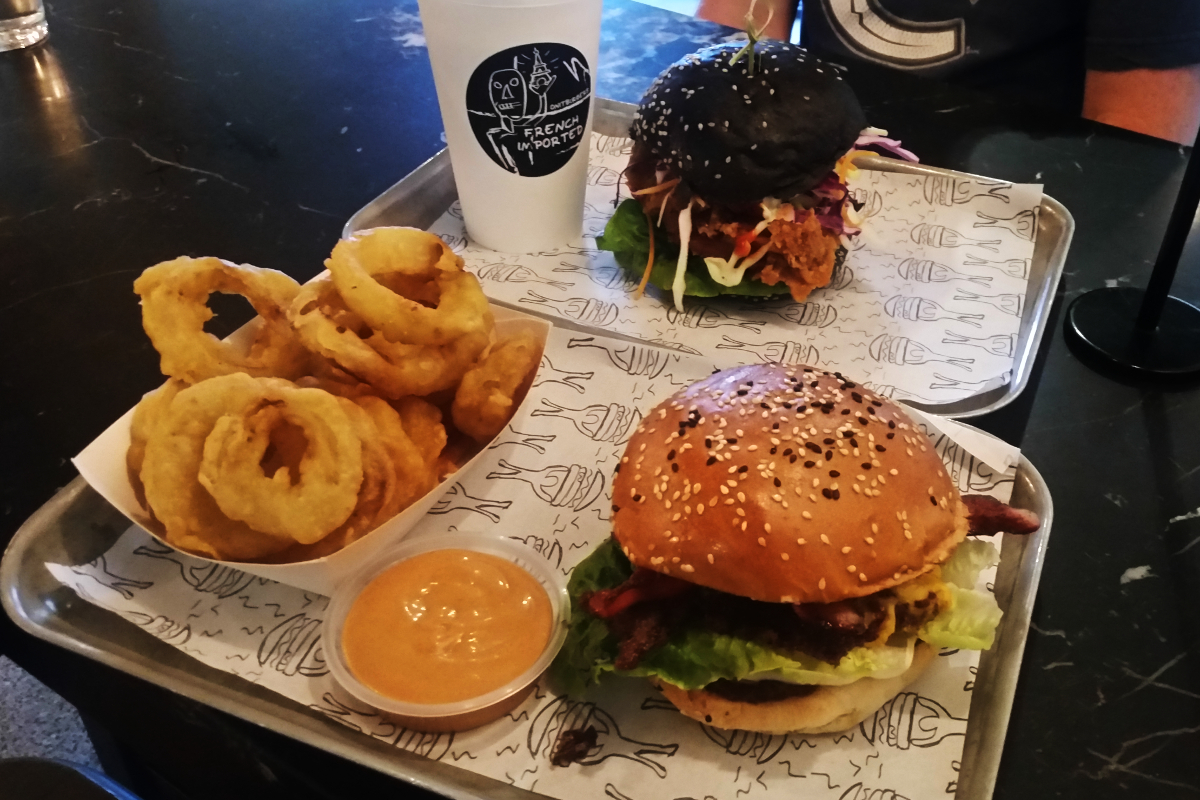 A billion years ago we met up with Michael for burgers. I had the Smash Hit (smashed patty, bacon, american cheese, pickles, white onion, ketchup, mustard, mayo, tomato), and Scott had the Spicy Chic (house made fried chicken, red onion, lettuce, slaw, black bun, mayo). Side note.. Scott never orders beef burgers at restaurants? He is extremely predictable with this haha.
I don't really understand the On It Burgers menu tbh. The Double Classic, On It Burger, Smash Hit, and The Nod all seem pretty much the same.
Anyway we also split some onion rings with On It Dip, and a macadamia milkshake. I'd heard all about On It's (Its? :P) great milkshakes… but they just use syrup for the flavours… so I don't see what's so special about it.
This review makes me sound like I hated the place, which is not true though. I enjoyed it. My burger was delicious and I liked the onion rings and the sauce. I just don't understand the menu or the hype.