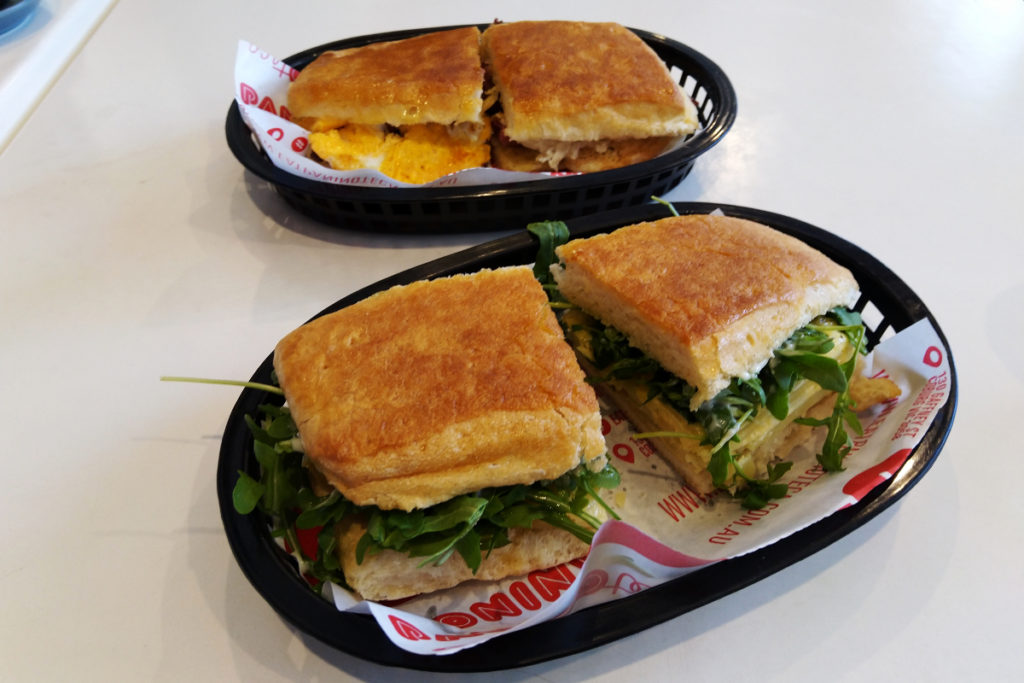 I recently competed at a weightlifting competition at a different venue than usual, in Coburg. As is becoming tradition, Scott and I went out for breakfast post-weigh in.
I found this source of carbs near by the gym. Scott had a panini with two fried eggs and smoked pancetta, and I had a panini with potato and onion frittata and rocket (aka carbs on carbs).
They were both very tasty and very humongous!! I was too nervous and barely finished half of my sandwich. We definitely could have just split one panini, which would have been extremely affordable ($10).