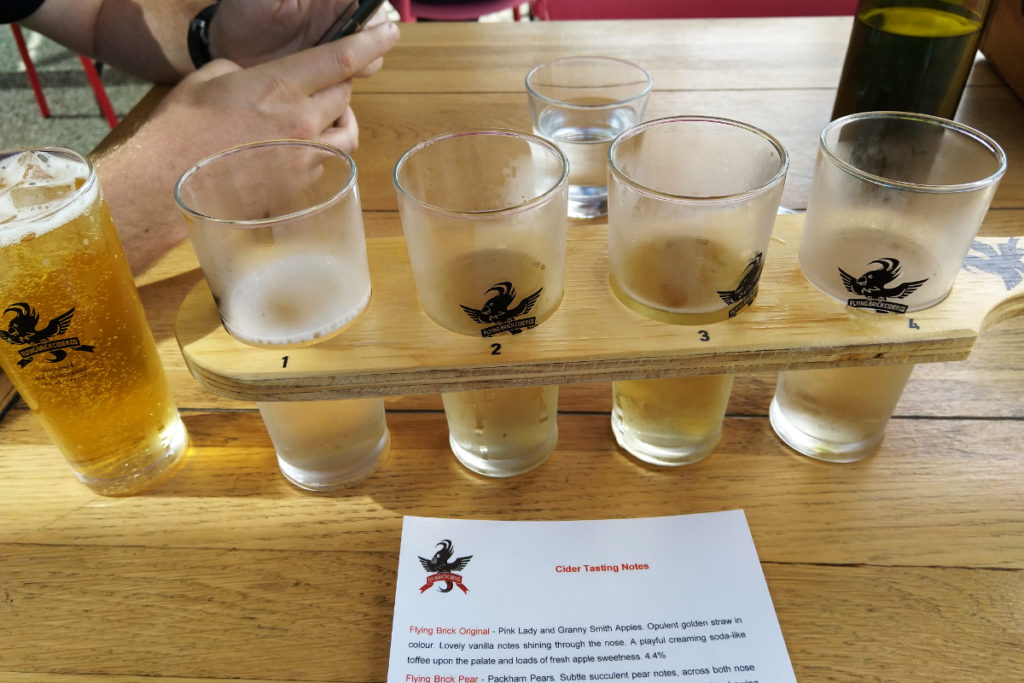 Flying Brick Original, Pear, Draught and Pachinga (chilli, lime, ginger). They were all ok but I didn't particularly love any of them. Not sure exactly why.
Scott had a non-alcoholic apple cider that was quite nice.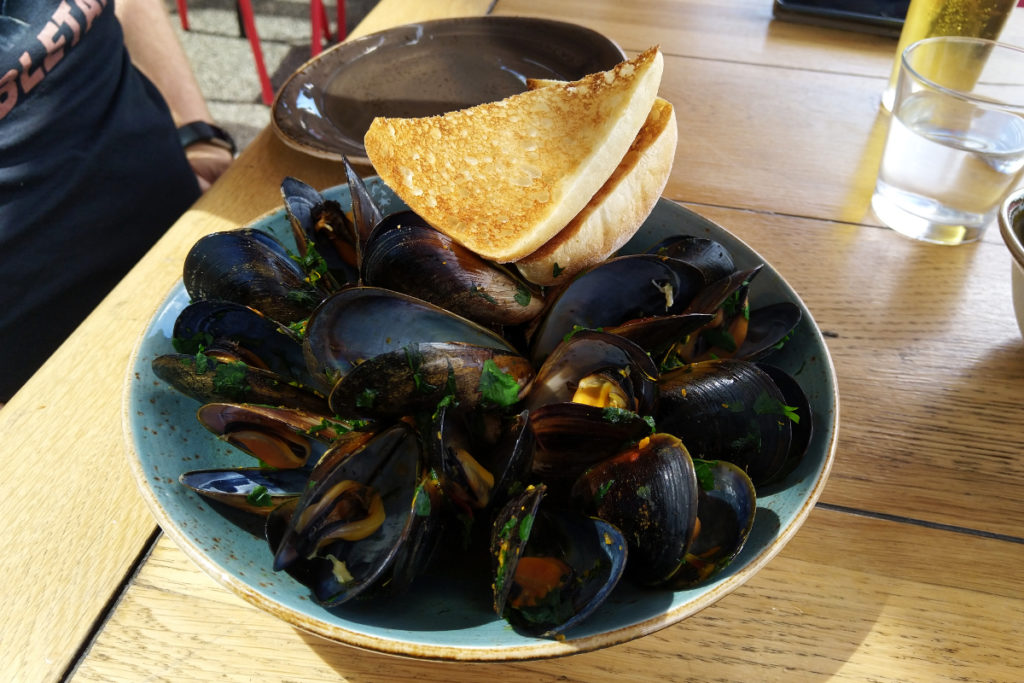 Mussels in a Moroccan cider broth with toast. The mussels were good. The bread was meh.